In a T20 game between Gujarat Titans and Lucknow Super Giants, Wriddhiman Saha's fashion faux pas stole the show, causing a burst of laughter from Hardik Pandya and the spectators.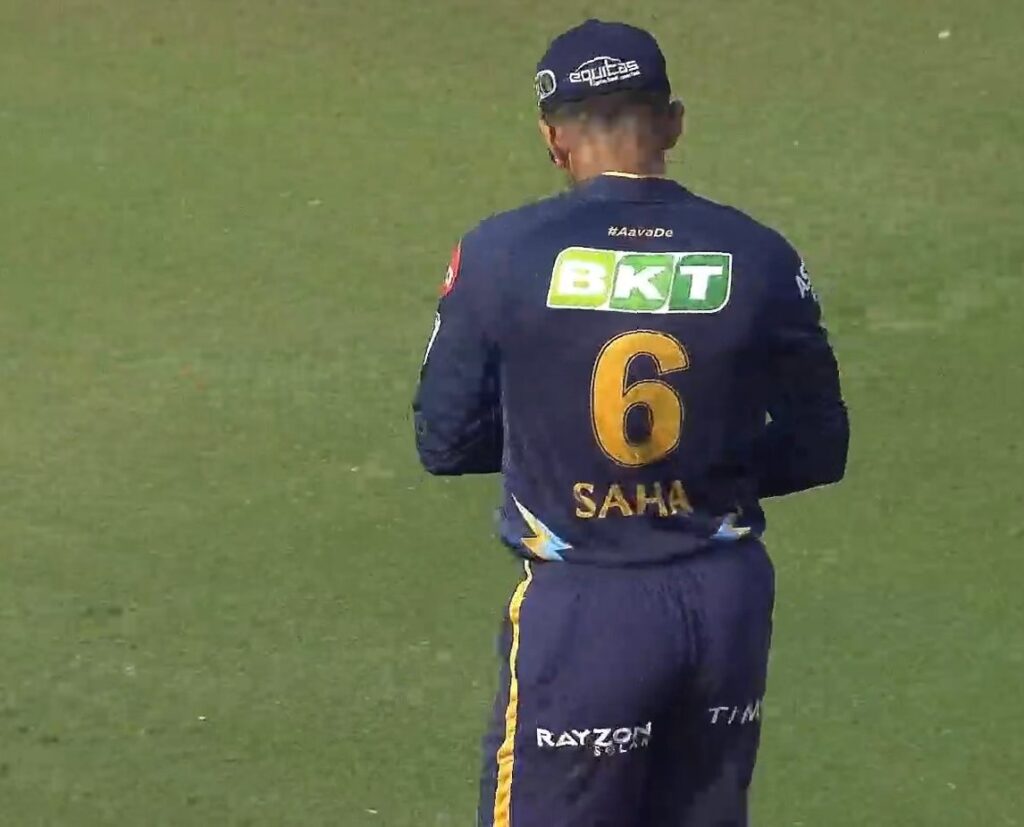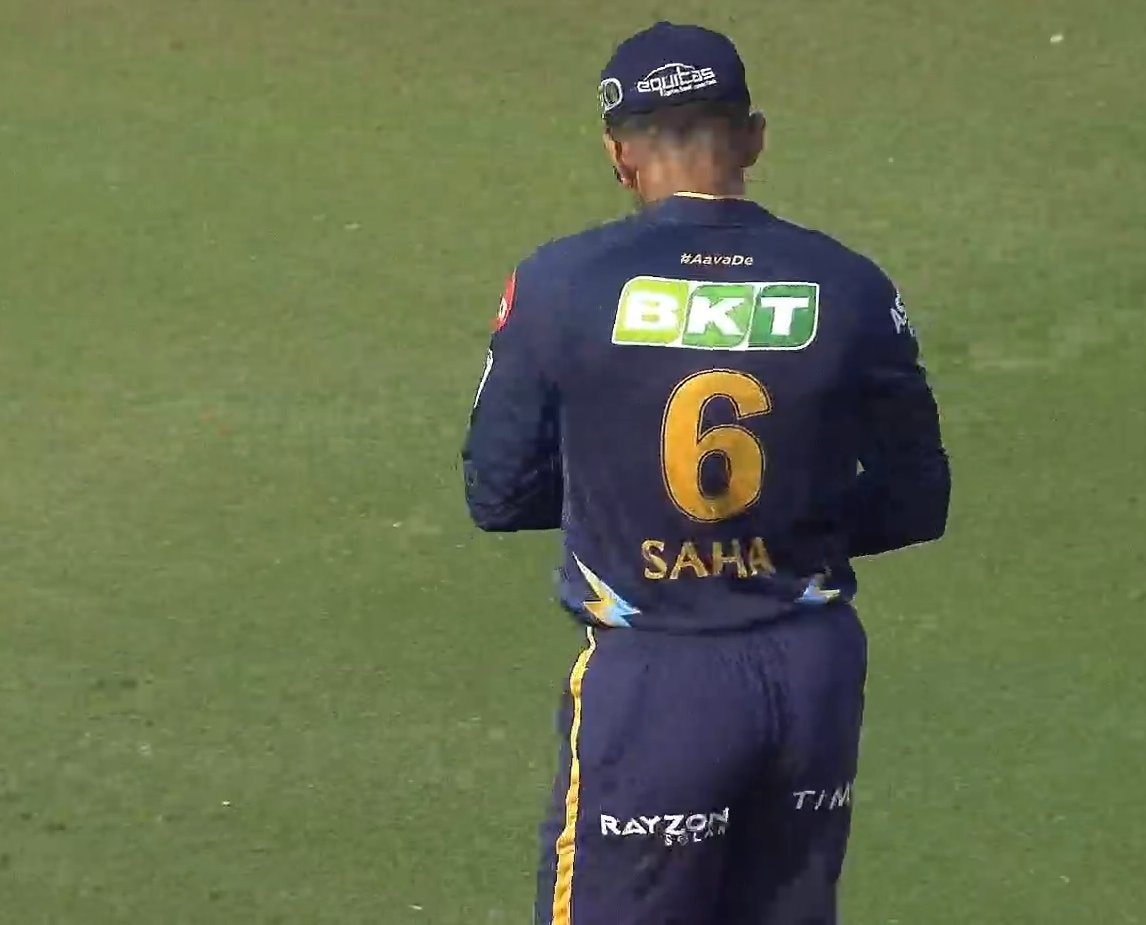 As Lucknow Super Giants began chasing a daunting target of 228, Saha's wardrobe mishap provided an amusing moment on the field.The game had started with Gujarat Titans looking to make a substitution, but the umpires did not permit a double substitution, leading to Saha having to take the field.
As he stepped onto the pitch, it became evident that he had put his trousers on the wrong way around, with the sponsor logos at the front instead of the back.This blunder by the wicketkeeper-batsman gave rise to a moment of comic relief in an otherwise intense match. It prompted chuckles from not only the players on the field but also from the fans watching the game.
Hardik Pandya's laughter, in particular, was hard to miss and it echoed throughout the stadium, giving the game a lighter mood.
The incident soon went viral on social media, with Twitter erupting with reactions to Saha's fashion mishap. Fans and cricket enthusiasts alike joined in the fun, sharing memes and jokes about the incident, making it a trending topic.
😂😂😂🤣🤣🤣#GTvsLSG #wriddhimansaha pic.twitter.com/tK89uOWxVL

— Nidhi Singh (@nidhi128singh) May 7, 2023
Waah saha ji waah 😍😍😍#GTvsLSG #wriddhimansaha #IPLonJioCinema pic.twitter.com/IeHW5BiCgv

— corporate.majdooor (@corporatemajdor) May 7, 2023
Wriddhiman Saha whore reverse pant in second inning 😅😅😅
Ooooh that's funniest moment of ipl history . #GTvsLSG #JioCenema pic.twitter.com/U1CHBSZpNA

— imonuu (@monnuu_) May 7, 2023
Wriddhiman Saha is a respected cricketer and has represented India in all threeformats of the game. His unintentional fashion blunder on the cricket field, however, provided a much-needed moment of levity in what was otherwise a high-stakesgame. It goes to show that even in the most intense of moments, cricket can stillprovide moments of laughter and entertainment.
Wriddhiman Saha's wardrobe malfunction provided an amusing incident in an otherwise serious game of cricket. It served as a reminder that even in highly competitive matches, there can be moments of light-heartedness that bring joy to both players and fans.