In today's match, during a high-intensity cricket match between two top teams, Pathirana from one team delivered a superb inswinging delivery to Sam Curran from the other team, which led to Curran's dismissal.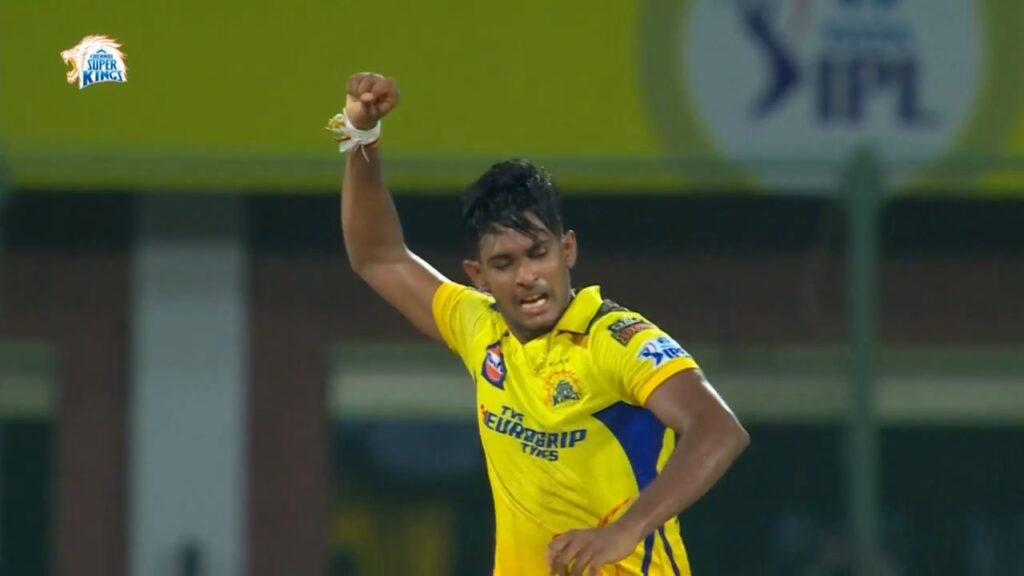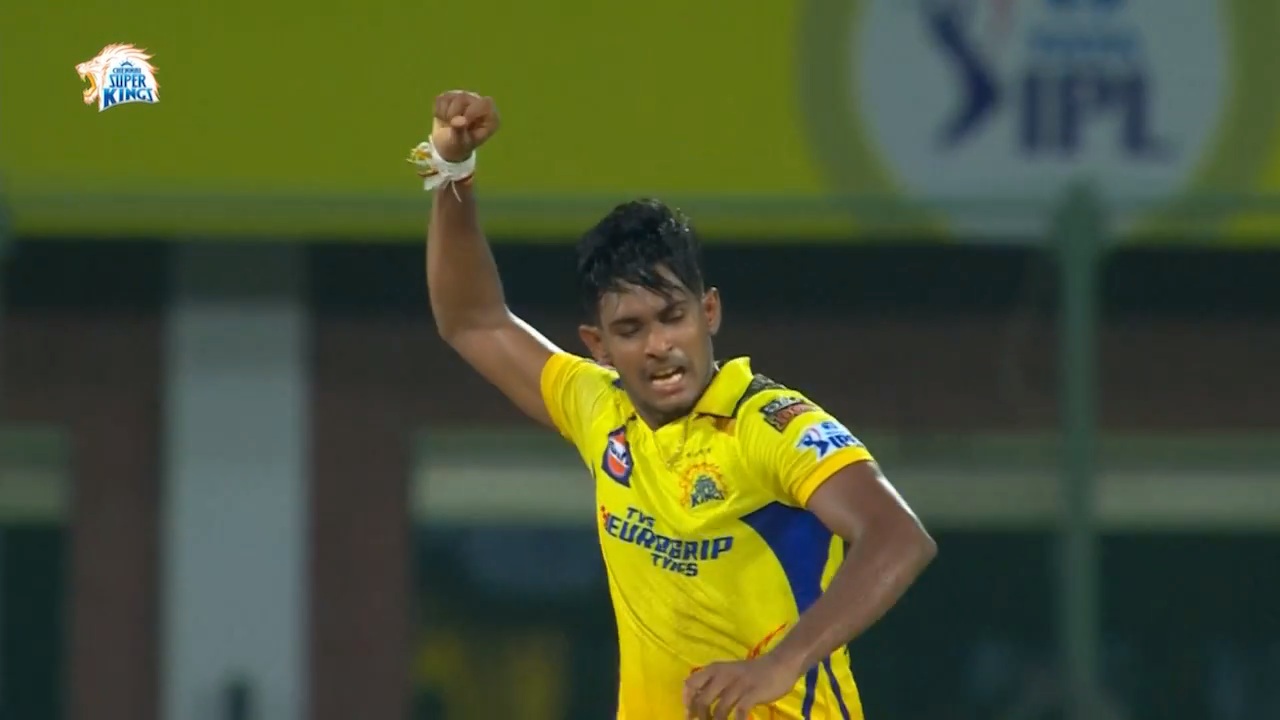 Curran, who had scored 29 runs off 20 balls with a boundary and a six, attempted to loft the delivery back over the bowler's head, thinking he had received a slot ball.However, the natural inswing from the low angle proved to be too much for him asthe delivery beat the outside edge of his bat, resulting in his off-stump being pegged back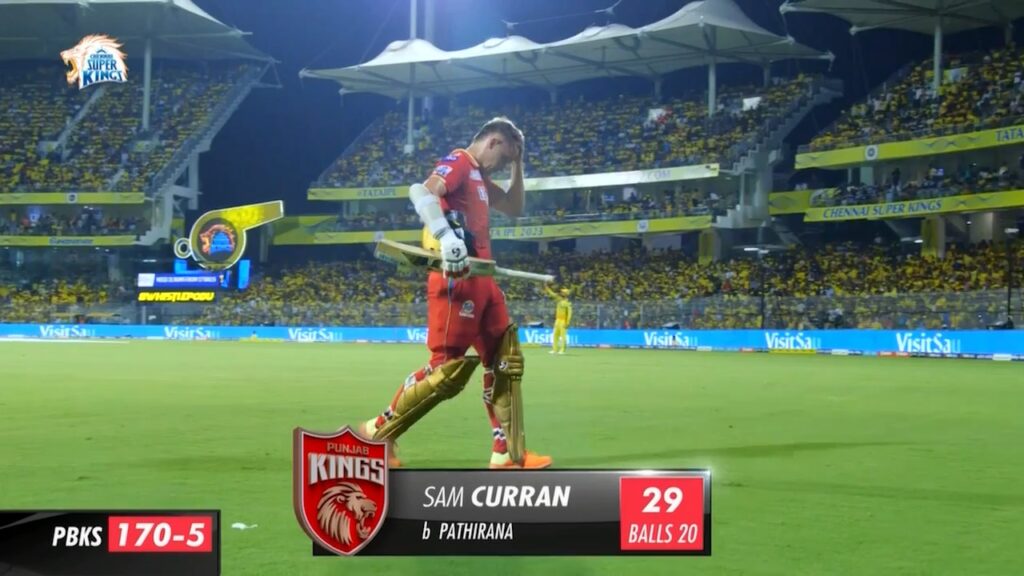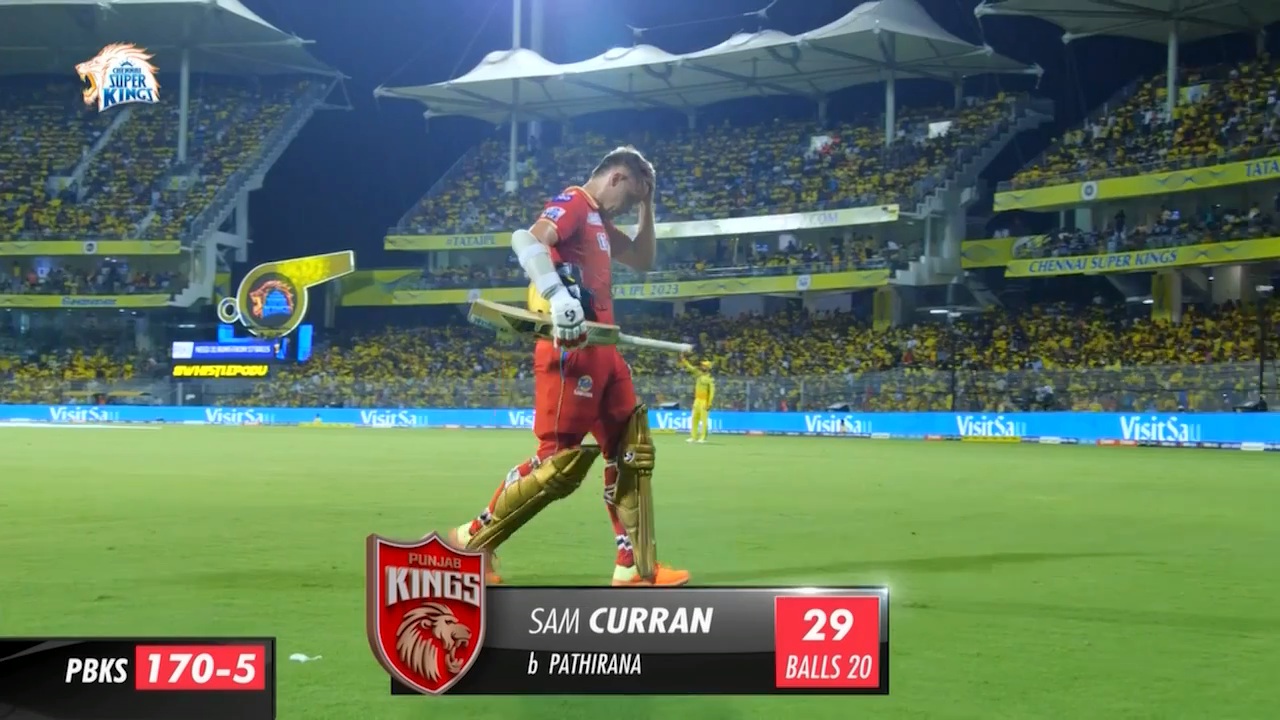 The dismissal of Curran was a big blow to his team's chances of winning the match. Pathirana's delivery was a perfect example of how a subtle change in angle and swing can deceive even the best of batsmen. The delivery was well-planned and executed, showcasing Pathirana's skill and talent as a bowler.
In addition to Pathirana's excellent delivery that dismissed Sam Curran, the Chennai Super Kings (CSK) bowlers put up a strong performance in the match. They were able to restrict the opposing team's score to a manageable total, which set up thechase for their batsmen.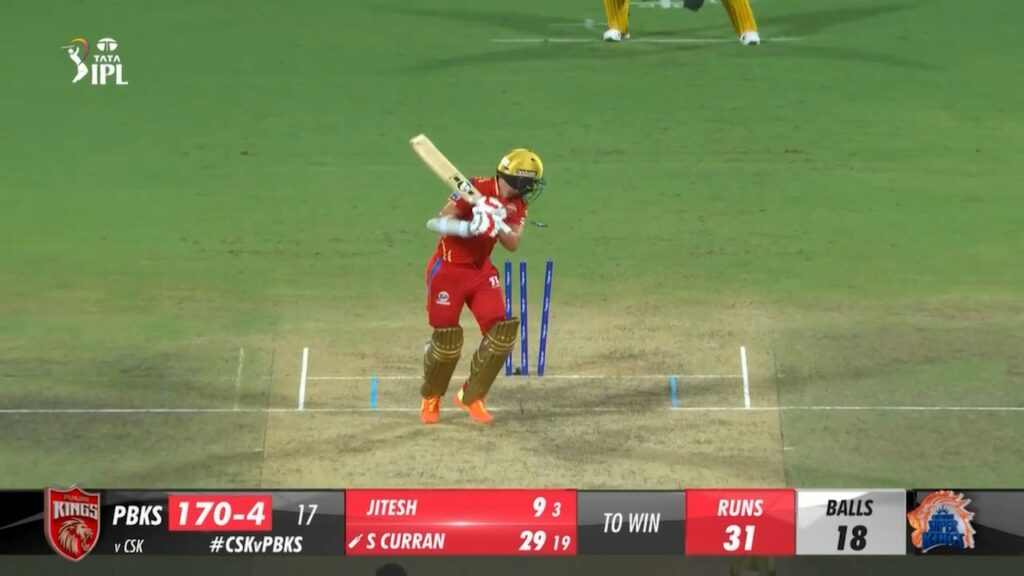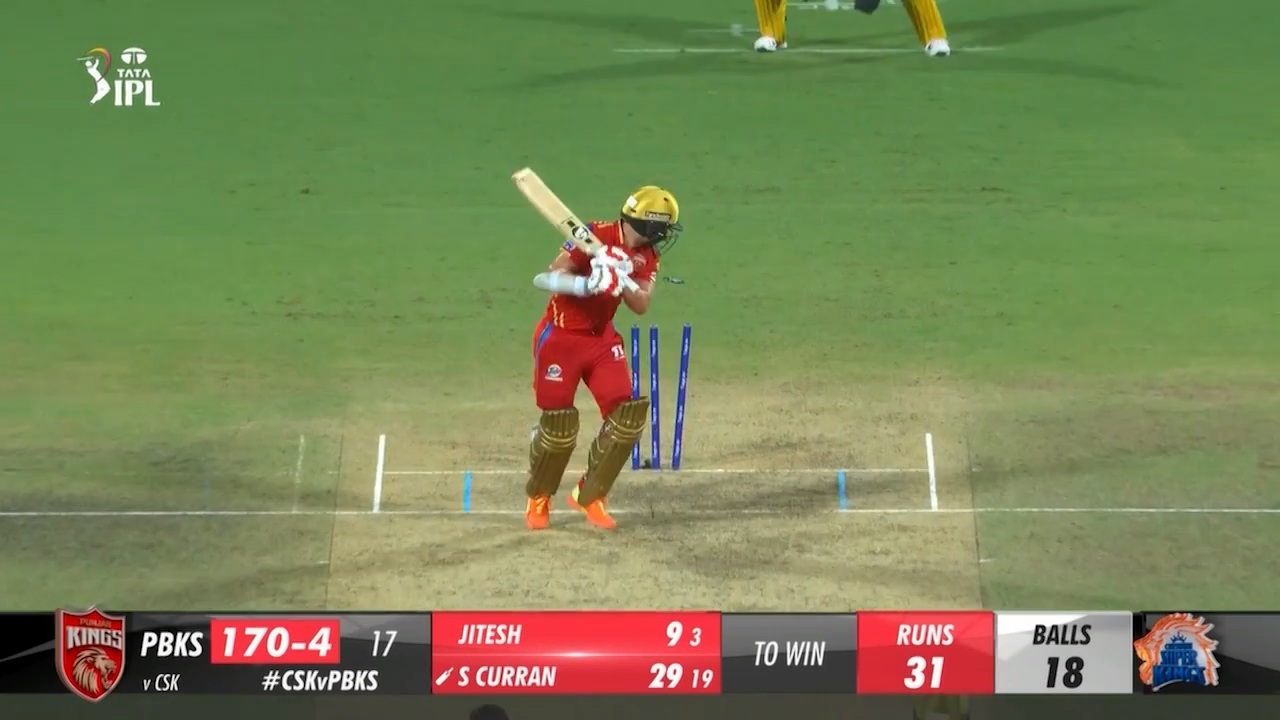 CSK's bowlers showed great control and variation, mixing up their pace and line to keep the batsmen guessing. They were also able to pick up wickets at crucial moments, which put pressure on the opposition and restricted their scoring rate. Overall, CSK's bowling attack played a key role in their victory, showcasing their depth and quality in this department of the game.
The performance of their bowlers will no doubt give them confidence as they move forward in the tournament.Overall, the match was full of big plays and intense moments, but Pathirana's dismissal of Curran will be remembered as one of the highlights of the game.
It is a testament to the unpredictable and exciting nature of cricket, where a single delivery can turn the course of the game