I DON'T MIND LOOKING UGLY AT TIMES AS LONG AS I CAN GET THE JOB DONE. -Rohit Sharma
2013 ke pehle ko bhi hua, woh sab chhod do. 2013 se pucho muihe sawal. (Forget whatever happened before 2013. Ask me questions on what has happened 2013
onwards).This was Rohit Sharma on a windy afternoon in Port Elizabeth, South Africa, addressing the media after his 126-ball 115 had helped India take an unassailable 4-1 lead in the six-match ODI series. It may not have occurred back then, but the Mumbai cricketer, perhaps for the first time in his career, was looking to put a finger on where
and how it all began, trying to gain a perspective of what his future held.
2013 was an important year for Sharma. He won his first IPL as captain that year. In November 2013, he got his first ODI double hundred.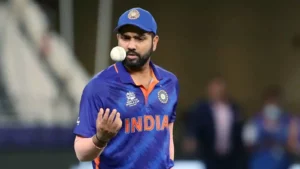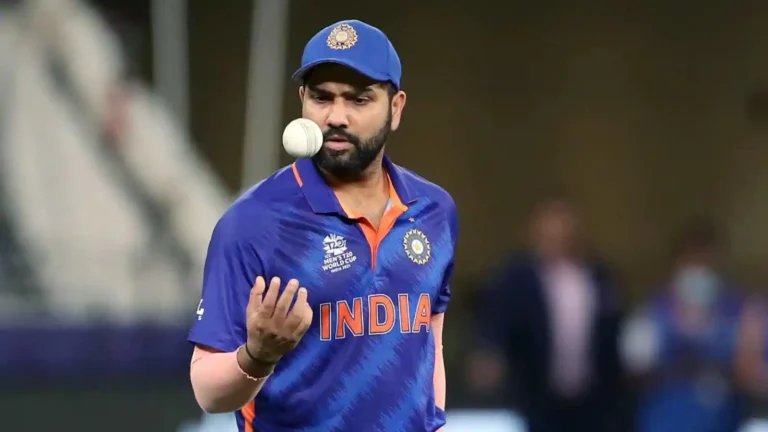 He won the Champions League T20 and made his Test debut. In 2014, he followed it up with that mind-boggling 264. In 2015 he played his first 50-over World Cup, after the horror of missing out on the 2011 edition that had taught him well. The same year, he won the IPL again as captain. In 2016, came that unbeaten 171 at the WACA. Another ODI double hundred and an IPL title came in 2017. Much of the white ball cricket he played
turned into gold. This was also around 24 months before the 2019 50-over World Cup, where Rohit would go on to accumulate 648 runs, second only to Sachin Tendulkar and Matthew Hayden. As IPL captain, he had bagged four titles and gunning for his fifth.
What next? The question loomed. Appointed white-ball vice-captain to the enigmatic Virat Kohli, Sharma had taken a while coming into his own. That Port Elizabeth statement suggested two point-of-views to the outsider: A) He wasn't really in awe of his cricket
pre-2013; B) Post 2013, he had worked his way back in the pecking order through sheer brilliance. He waited. The thing about Indian team captaincy is, nobody who has rushed to grab it has received it on a platter.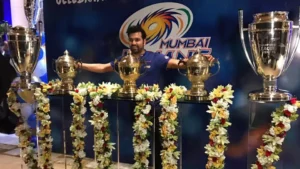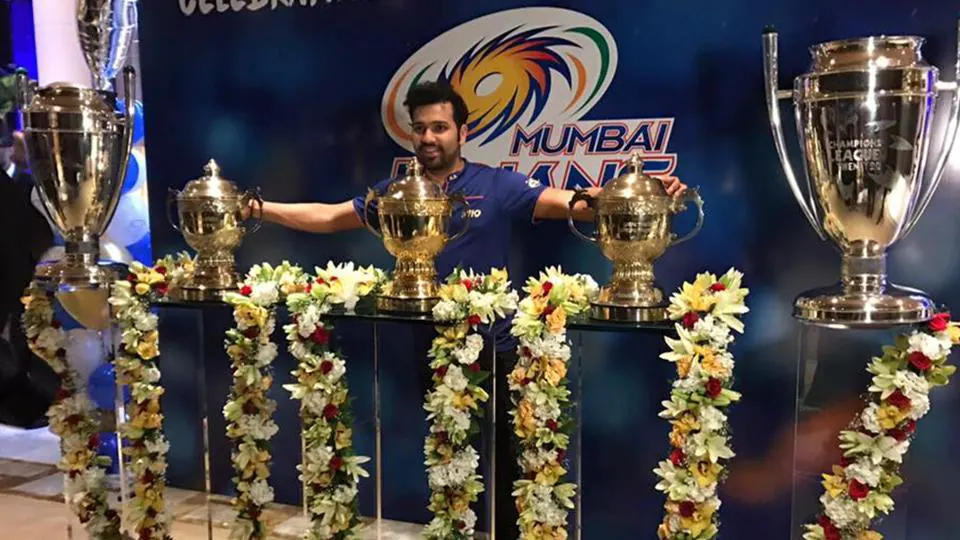 From Raj Singh Dungarpur's famous "'Miya, Kaptaan banoge? line to Mohammed Azharuddin to Sourav Ganguly taking over in the most unfortunate circumstances in 1999-2000, to MS Dhoni making the space his own and later Virat Kohli taking command – captaincy has not come easily to people who deserved it.
Did Sharma deserve it? In white-ball cricket, the debate has remained heavily leaned in his favour for a while now, except it had to be at the expense of his teammate Kohli. It happened in 2021 and starting 2022, Sharma finally has an opportunity to speak for himself.
The ghosts of 2011 aren't buried yet. He's not forgotten that he saw the final at the Wankhede Stadium as a spectator. The hurt, while he's never openly said it, can be healed only with another title. That'Il be Sharma's script as captain when he joins hands with Rahul Dravid first for the T20 World Cup in 2022 and then for the ODI World Cup in 2023.
These two years are the swansong of his career often adorned with adjectives like most talented, naturally-gifted, enigmatic-puller, born-captain. He knows, none of these will
matter to him if he doesn't make the most of this opportunity.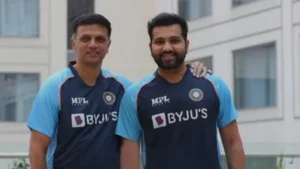 To BCCI goes the credit of giving Sharma this leadership role. In any profession, like in
cricket, sustained performances over a period of time need to be acknowledged with pay-hikes, promotions and bigger leadership roles. His consistent performances in the Test series in England and his match-winning hundred at the Oval in the second innings of the fourth Test, his first in an overseas Test, sealed the deal. After being announced as white-ball captain and red-ball vice-captain, Sharma unfortunately got injured and missed the trip to South Africa. But 2022 is a year full of white-ball engagements which will keep him busy. To lean on, he has his first captain, Rahul Dravid as coach, a teammate in Kohli and a pool of box-office players that's bound to leave him spoilt for choices.
What he makes of it will now carve out his legacy.