It has started to rain at the Narendra Modi Stadium in Ahmedabad once again in the reserve day as well and both the teams are under tremendous pressure due to it. We all know how confusing the DLS rules can be and we never know which side it ends up favoring.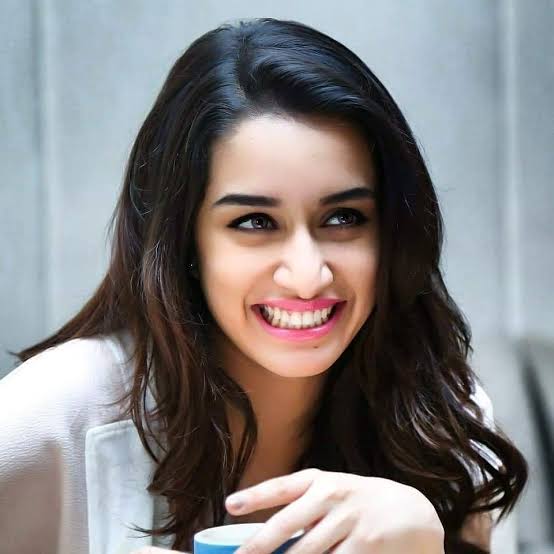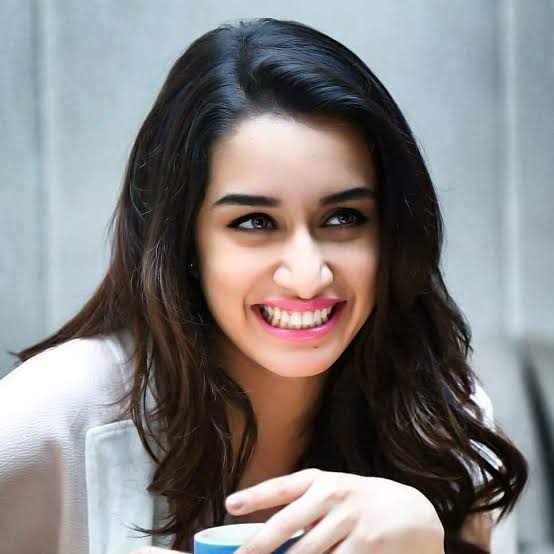 Thus, even if a few overs are chucked off from the full twenty overs, one of the sides will definitely get an unfair advantage and we definitely do not want that in a match as vital as the IPL 2023 final.
However, fans have somehow found a way to make fun of this situation as well with memes all over social media. They have held Bollywood actress Shraddha Kapoor, who is present in the Narendra Modi stadium to witness the final, accountable for the rain and it is hilarious.
You guys remember the viral song "Cham Cham" from Baghi right? Shraddha Kapoor's steps to that famous song had the entire nation moving when the movie was released a few years ago. Since then, the entire nation has just assumed that the actress is synonymous to rain itself and that is the very context of the joke that is being circulated on Twitter right now.
Shraddha Kapoor herself saw these viral memes and reacted to the same on her instagram story. She shared one of the memes that held her accountable for the stoppage in the final and reacted with laughing emojis.
She also put the music "Cham Cham" in the background to make the joke even clearer. The actress was seen wearing a pink suit in today's match and she looked absolutely stunning.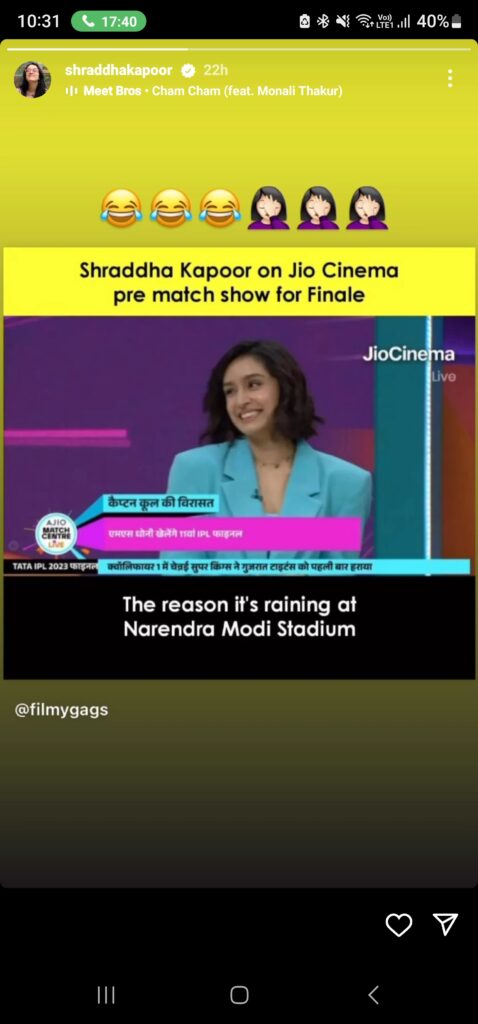 Shradha Kapoor is the biggest panoti than Virat Kohli and Ab Devilliers 🙂 pic.twitter.com/Lc0AEIojsz

— ᴍʀ.ᴠɪʟʟᴀ..!🖤 (@TuJoMilaa) May 28, 2023
Shradha Kapoor ko nahi bulaye aaj..Pura khela hoga aaj…😜😜

— Ankit ✨ (@Qaidinumber786) May 29, 2023
Talking about the match, Gujarat Titans have set a total of 215 for CSK, batting first and MSD and his men will now have the job of chasing down this mammoth total.