The ICC cricket World Cup has commenced with a great amount of pomp and show from the 5th of October onwards. The event has been an absolute blockbuster so far with all the cricketing fans from all across the globe have literally been glued to their TV sets lately. The quality of the game has been at its peak as all the teams have been looking to make the most of this opportunity of being able to play on the biggest of stage.
The tournament has witnessed several interesting moments so far much to everyone's surprise. Amidst several noteworthy moments, one which drew everyone's attention recently was that of Jarvo trying to invade the pitch yet again.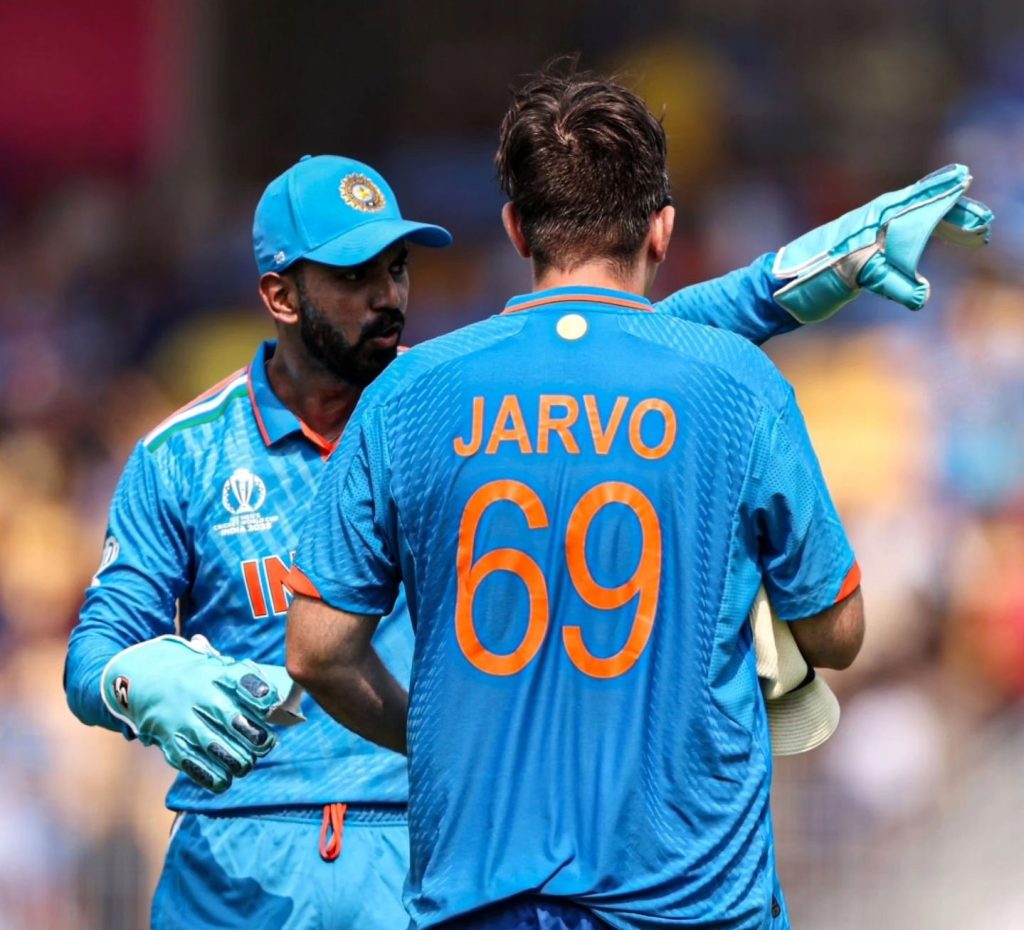 The event took place during India's opening encounter of the World Cup 2023 with Australia. The game was in full flow and was being enjoyed by the spectators from the stands. Jarvo meanwhile seeked entrance into the ground all of a sudden to everyone's surprise. He had put on an Indian Jersey with the no.69 at the back of it. The intruder was eventually escorted by the security personnel who were also joined by the umpires and Virat Kohli himself.
Jarvo first came to everybody's notice in 2021 during the lord's test of India vs England bilateral series. The man has also invaded the pitch on plenty other ocassions in various sports other than cricket. Many such pitch invasions done by him in the past in several sports can be seen on the social media.
To talk about the game between India and Australia, the men in blue registered a fantastic win to start their campaign in style. After bundling out Australia for just 199, India at the beginning found themselves in trouble at 2/3 inside the first two overs.
However the innings was stabilized yet again by the dominant duo of Virat Kohli and KL Rahul who helped India revive themselves against the odds. Kohli smashed a fine 85 while Rahul remained not out on 97 to hand India a fine 6 wicket win with around 9 overs remaining.