The Gujarat Titans' sensational victory over the Mumbai Indians in the IPL 2023Qualifier 2 left cricket fans and experts buzzing on social media. Mumbai Indians, apowerhouse team in the IPL, faced a surprising defeat, ending their campaign in thetournament.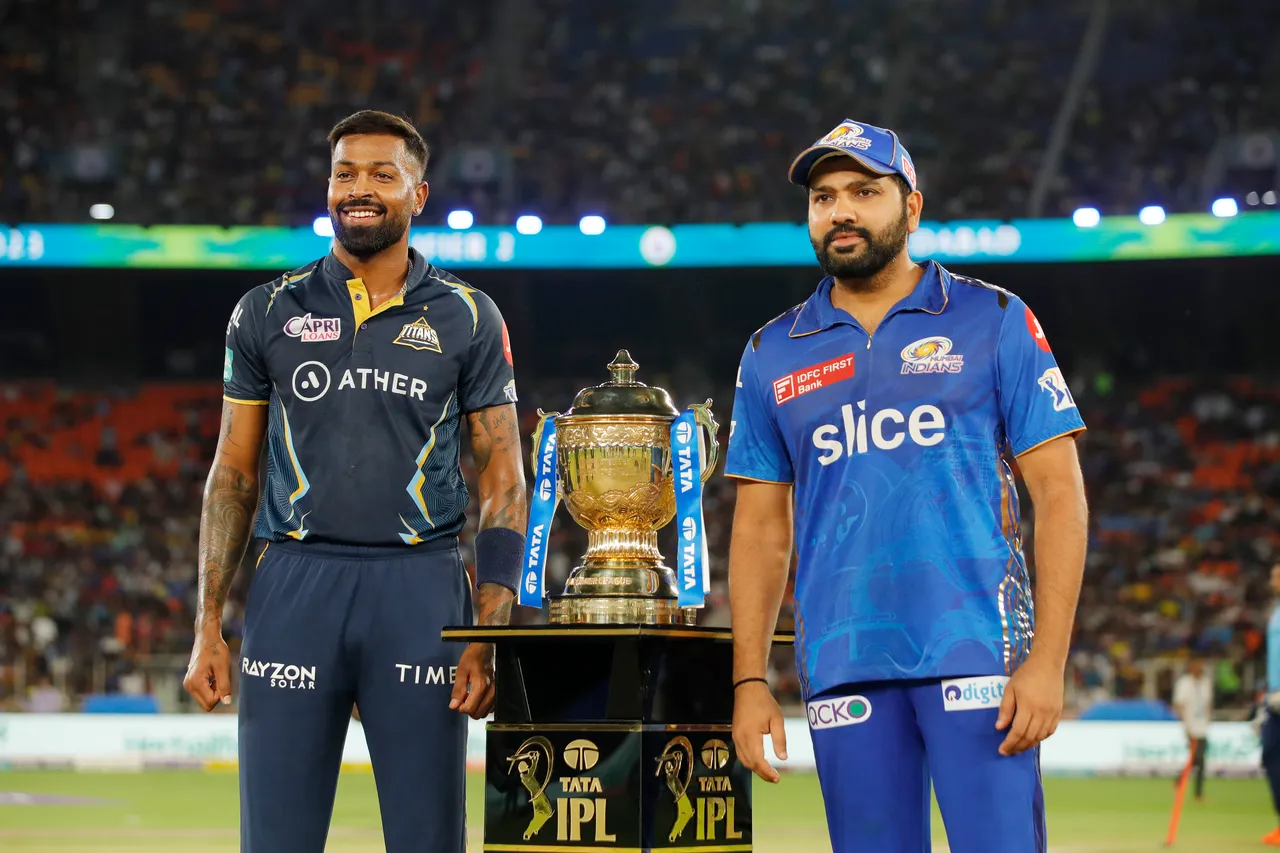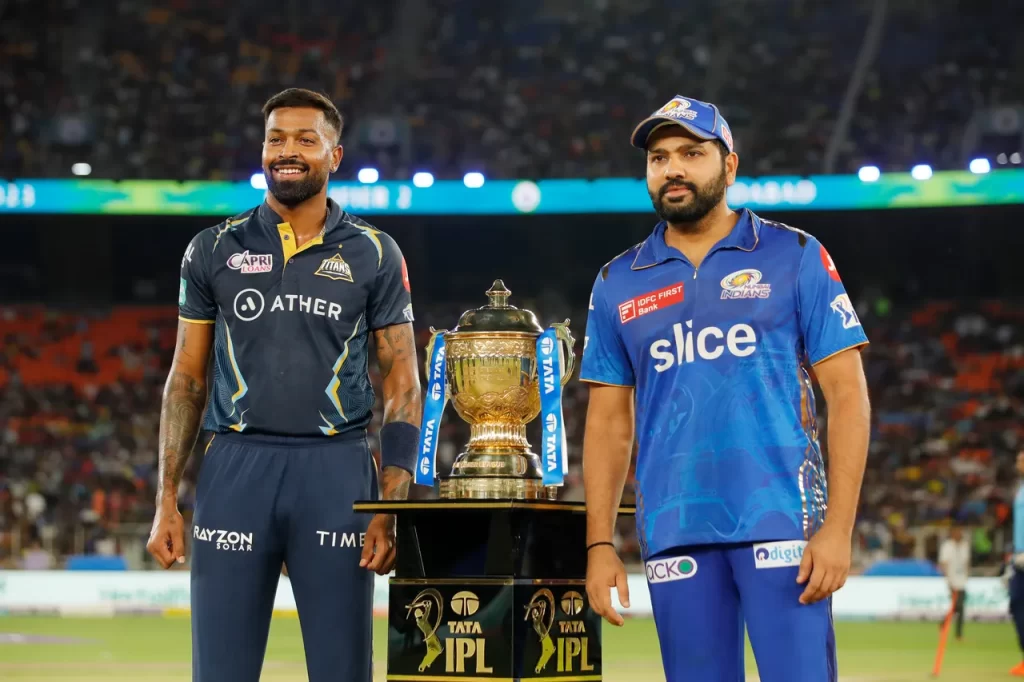 The Twitterverse exploded with reactions, praises, and analysis of thematch and the performances that led to the Gujarat Titans securing a spot in the IPL2023 final.Shubman Gill's outstanding batting performance in the match garnered significant attention and admiration from fans and cricket personalities alike.
The young star's century played a pivotal role in Gujarat Titans' victory. Twitter was flooded with praises for Gill, who was hailed as a 'SUPER STAR" and a "champion." Another player who received immense appreciation was Mohit Sharma, the Gujarat Titans' bowler.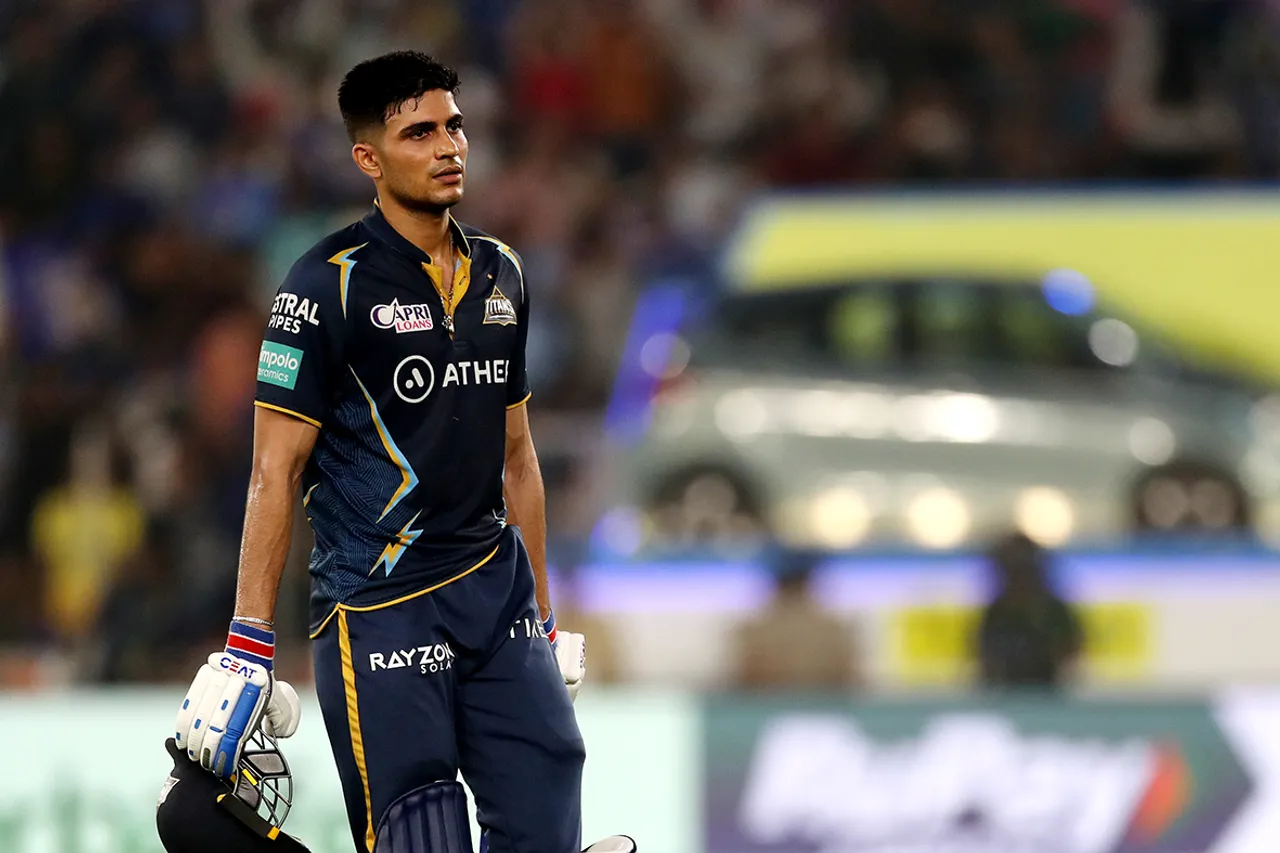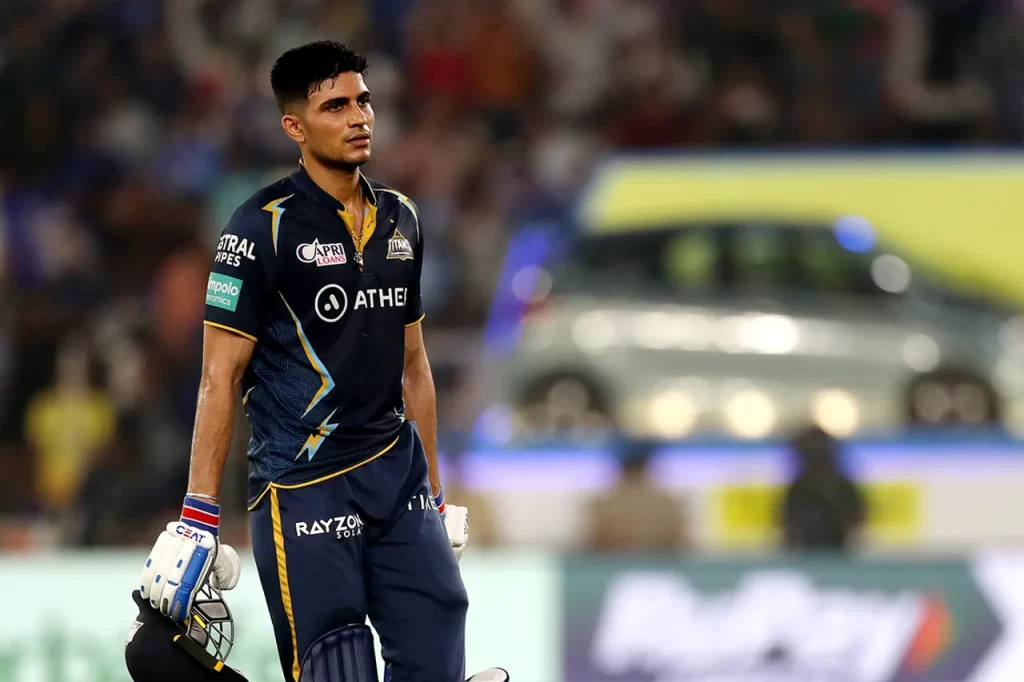 Mohit Sharma's exceptional spell of five wickets in just 14 balls, including the crucial dismissal of SKY (Suryakumar Yadav), turned the game in favor of the TitansAs the Gujarat Titans advanced to the IPL 2023 final, cricket enthusiasts eagerly anticipated the summit clash against the Chennai Super Kings.
Twitter was abuzz with excitement, with fans expressing their enthusiasm for the highly anticipated final. The Twitter reactions to Mumbai Indians' exit from the IPL 2023 were filled with admiration, excitement, and appreciation for the performances that led to Gujarat Titans victory.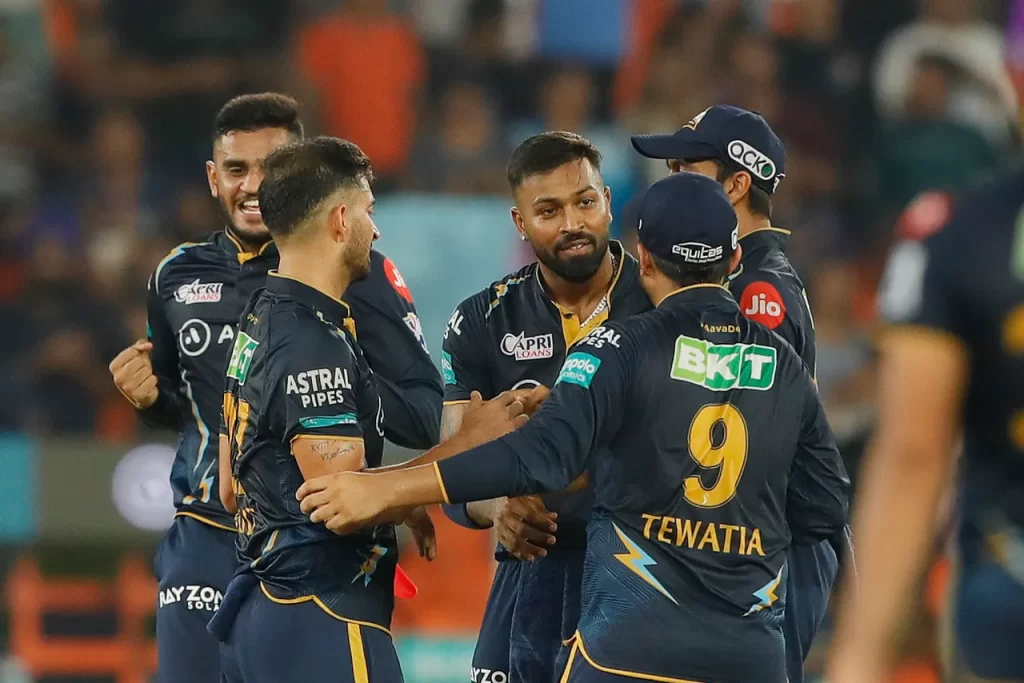 Let's dive into some of the notable Twitter reactions and reflections on the Mumbai Indians' exit from the tournament. Cricket legends and fans took to Twitter to express their thoughts on the match.
1. Virender Sehwag praised Mohit Sharma's never-give-up attitude and highlighted the dominance of Gujarat Titans top three wicket-takers.
2. Yuzvendra Chahal expressed admiration for Shubman Gill's classy batting display.
3. AB de Villiers admitted to being speechless in response to Gill's outstanding performance.
4. Wasim Jaffer acknowledged Mohit Sharma's redemption and highlighted hisGame-changing wicket of Suryakumar Yadav.
5. Suresh Raina recognized Gill's century as a glimpse into the future of Indian cricket.
6. Manoj Tiwary posted a heartfelt appreciation for Mohit Sharma's remarkableperformance.
7. Yuvraj Singh referred to Shubman Gill as the new prince of Indian cricket. applauding his innings.
These Twitter reactions captured the excitement and appreciation for the individualbrilliance and team effort displayed by the Gujarat Titans in their victory over the Mumbai IndiansThe defeat of the mighty Mumbai Indians showcased the unpredictable nature of T20 cricket and the competitiveness of the IPL. the Twitter reactions to Mumbai Indians' exit from the IPL 2023 reflected the awe and appreciation for the Gujarat Titans' exceptional performance
Back 2 back 💙⚡️ pic.twitter.com/YfgNW5Kjqv

— Shubman Gill (@ShubmanGill) May 26, 2023
Shubman Gill 🥹

— Kevin Pietersen🦏 (@KP24) May 26, 2023
Outstanding Game by @gujarat_titans to beat @mipaltan . Special player , big player , super star @SubhmanG top bowling by #Mohitsharma and Champion @rashidkhan_19 . Congratulations Captain @hardikpandya7 important knock in the end 👌. MI lots of positive for this season 👏

— Harbhajan Turbanator (@harbhajan_singh) May 26, 2023
SHUBMAN GILL! Wow. I don't really have words.

— AB de Villiers (@ABdeVilliers17) May 26, 2023
Another example of Never Give Up- Mohit Sharma. Was not in the fray last few seasons and a net bowler for GT last season. But in just 13 matches, 24 wickets this season is a champion performance. Top 3 wicket takers all from Gujarat and they so deserve to make it to the finals.… pic.twitter.com/cJ6VxMMSZu

— Virender Sehwag (@virendersehwag) May 26, 2023
Back to where the #SummerOf23 began! Bring it on, Titans! 🥳💪#IPL2023 #WhistlePodu #Yellove 🦁💛 pic.twitter.com/l2MQd6kcfZ

— Chennai Super Kings (@ChennaiIPL) May 26, 2023
Titans Assemble ⚔️#CSKvGT | #TATAIPL 2023 Final pic.twitter.com/jLy4vZu3cc

— Gujarat Titans (@gujarat_titans) May 26, 2023
The bromance in Gujarat Titans. pic.twitter.com/uHUmSGo9z1

— Mufaddal Vohra (@mufaddal_vohra) May 26, 2023
Another great innings by the new prince of Indian cricket !! @ShubmanGill 👏 GTvsmi #IPL2O23

— Yuvraj Singh (@YUVSTRONG12) May 26, 2023
The 𝗙𝗜𝗡𝗔𝗟𝗜𝗦𝗧𝗦 of #TATAIPL 2023 🏆

It's going to be the Chennai Super Kings facing the Gujarat Titans in the summit clash 🙌

BRING. IT. ON 😍 pic.twitter.com/FYBhhsN808

— IndianPremierLeague (@IPL) May 26, 2023
Rohit Sharma Contribution in Mumbai Indians batting lineups ~ #MIvsGT #GTvsMI pic.twitter.com/aHlOJjPiCo

— Roвιɴ Roвerт (@PeaceBrwVJ) May 26, 2023
Don't Cry, You Tried Your Best 💔.
We Are Always Proud On You
#MIvsGT pic.twitter.com/vUlIy5AQfl

— 𝗥𝗼𝗵𝗶𝘁 𝗦𝗵𝗮𝗿𝗺𝗮 𝗙𝗮𝗻𝗰𝗹𝘂𝗯 (@LoyleRohitFan45) May 26, 2023
This is a 𝐌𝐨𝐡𝐢𝐭 𝐒𝐡𝐚𝐫𝐦𝐚 APPRECIATION post! 👌🌟🏏

What a story! Nothing less than a folktale… Well done! 👍#MIvGT #MIvsGT #MohitSharma #TataIPL #TataIPL2023 pic.twitter.com/IBW8wWntHb

— MANOJ TIWARY (@tiwarymanoj) May 26, 2023
Finally We saw Own Goal in Cricket#MIvsGT #IPL2023 #IshanKishan #ChrisJordan @IPL @mipaltan pic.twitter.com/KwHZmmLZkR

— Naveen Karn (@navarn1302) May 26, 2023
Chris Jordan ipl me dusri team ki taraf se hi khelta h 🤲

— Shyam 𓃵 (@_SPSB) May 26, 2023
We lost the match here.#MIvsGT #IshanKishan #ChrisJordan @IPL @mipaltan pic.twitter.com/7tCXGDnKQI

— Naveen Karn (@navarn1302) May 26, 2023
Gave away 56 runs and got the wicket of Ishan Kishan. #ChrisJordan pic.twitter.com/8IjxiUqbIm

— Sanat Prabhu (@TheCovertIndian) May 26, 2023
Agent Chris Jordan reporting sir!!! You won't see MI in final pic.twitter.com/ZiT8rRY3vz

— Div🦁| Dube stan (@div_yumm) May 26, 2023