In a thrilling contest against the Gujarat Titans, Virat Kohli, the revered King of the Indian Premier League (IPL), once again showcased his exceptional batting prowess. With RCB's playoff hopes on the line, Kohli delivered a breathtaking performance, scoring back-to-back centuries that have breathed new life into his team's campaign. This article highlights Kohli's remarkable achievements, the social media buzz surrounding his innings, and his preparation for the crucial encounter.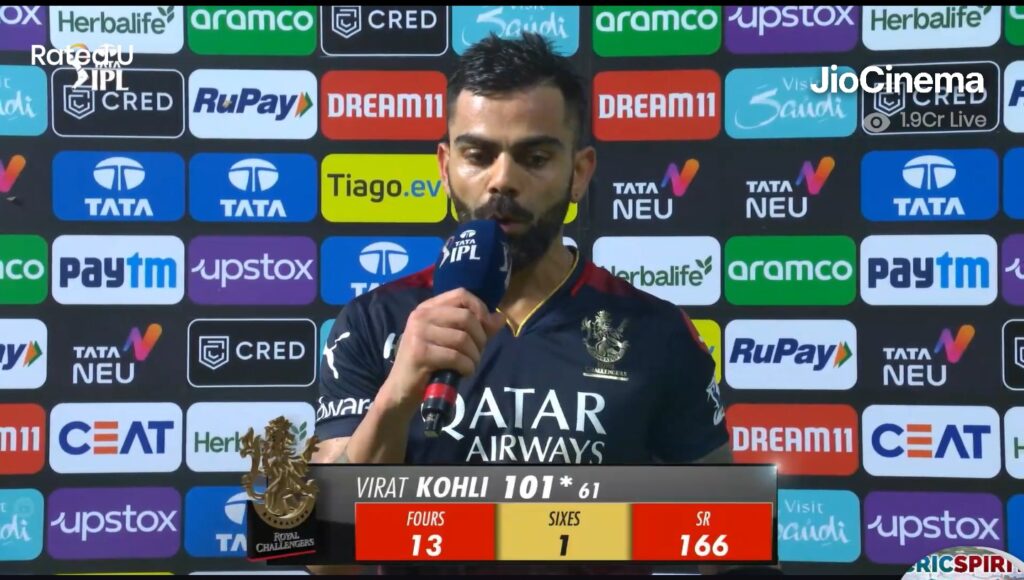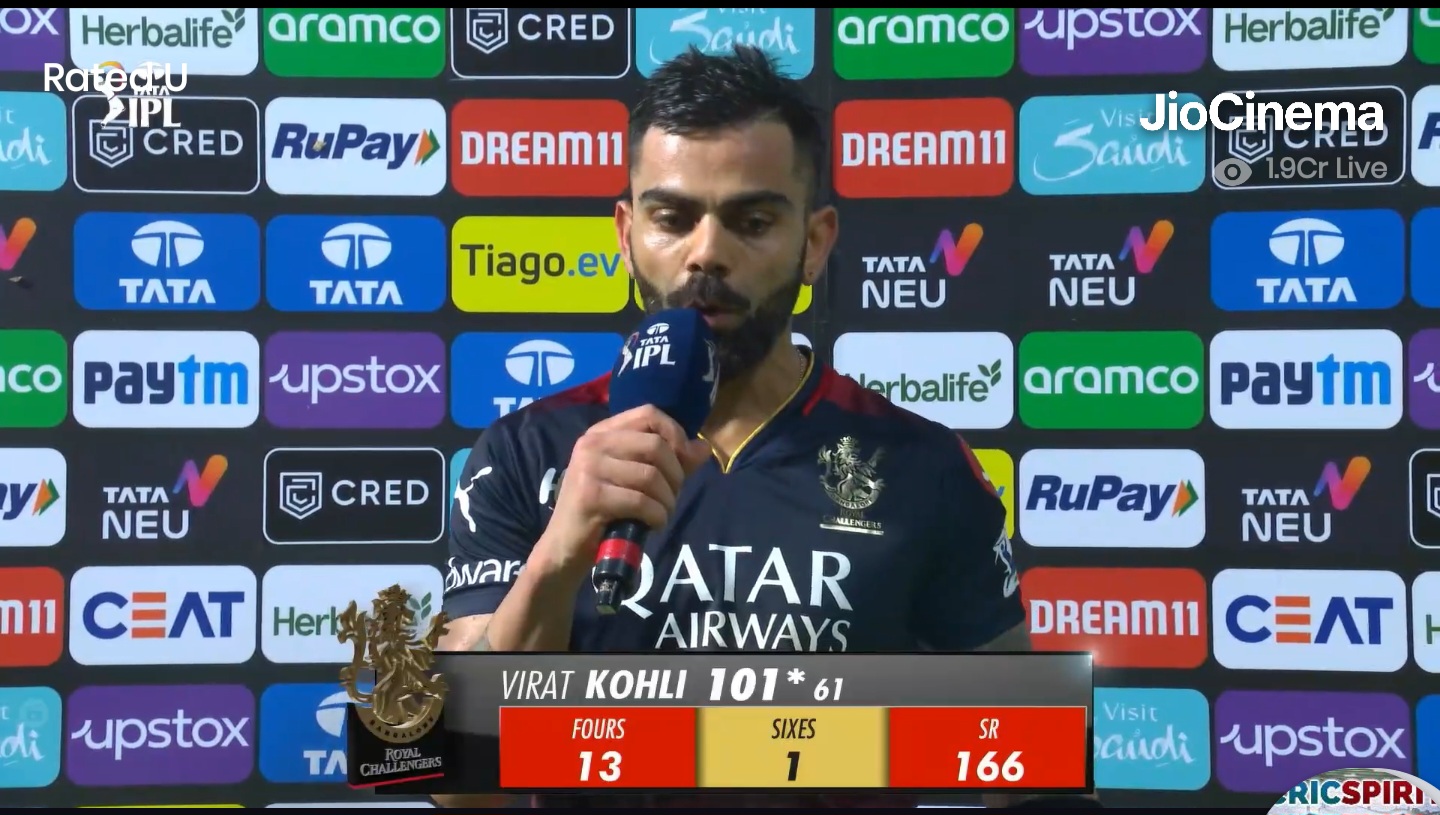 With RCB desperately needing a win, Kohli stepped up to the plate and exhibited his incredible talent. Playing with determination and finesse, he mesmerized the audience with his impeccable timing and shot selection. The sight of Kohli scooping a full-length delivery to long-on to bring up his second consecutive century was a testament to his exceptional skill and ability to thrive under pressure.
Kohli's back-to-back centuries in successive innings showcased his unparalleled consistency and hunger for success. Surpassing all expectations, he registered his 7th IPL century, solidifying his position as the record holder for the most hundreds in the tournament's history. Kohli's exceptional performance not only lifted his team's spirits but also demonstrated his ability to single-handedly influence the outcome of matches.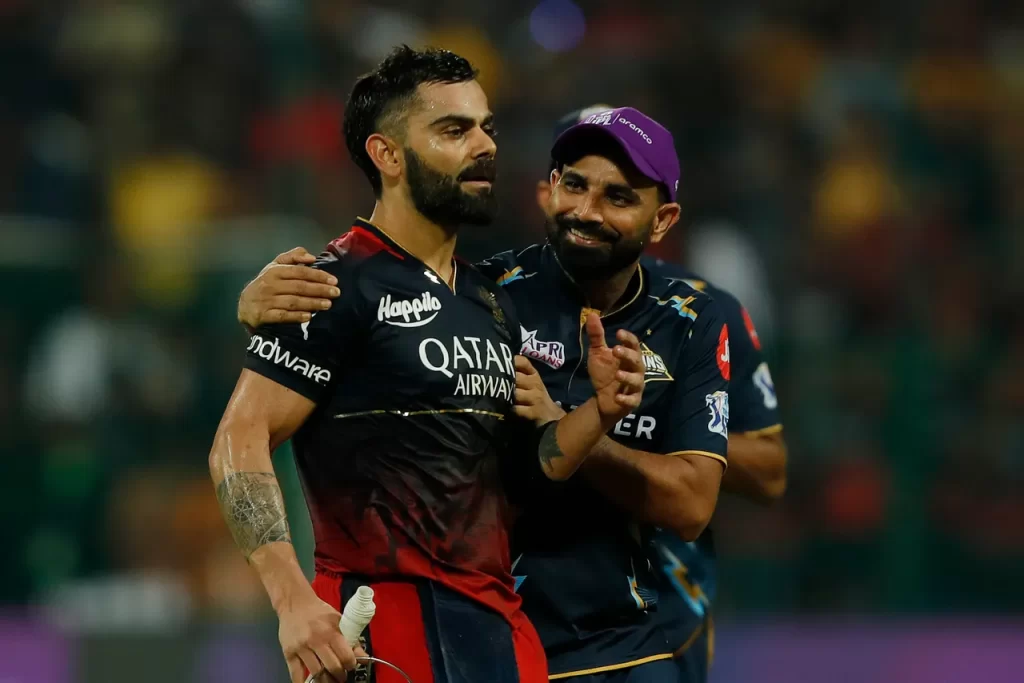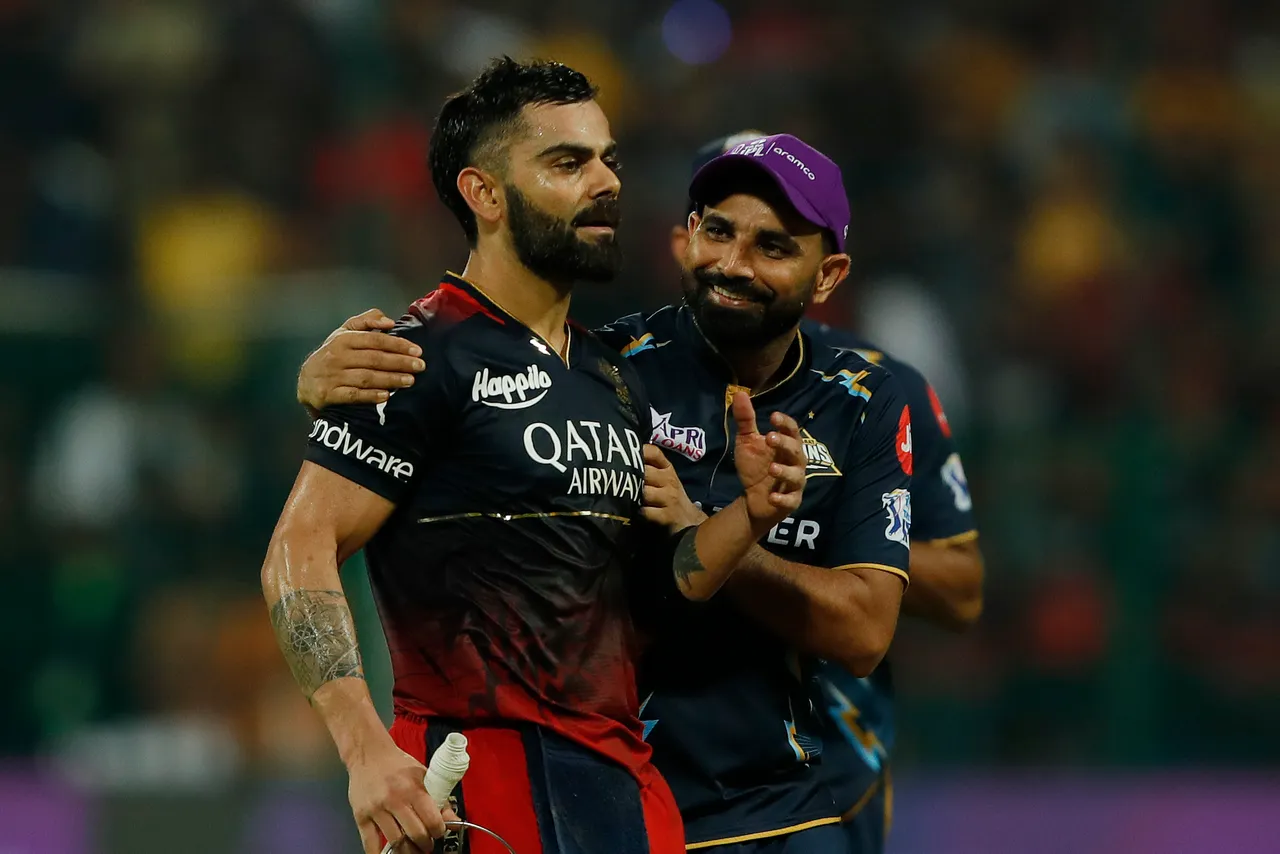 Following Kohli's awe-inspiring knock, social media platforms were flooded with tweets praising his remarkable achievement. Fans and cricket enthusiasts alike could not help but shower him with accolades.
The hashtags #ViratKohli, #KingKohli, and #IPL2023 trended as fans bowed down to the king's extraordinary display of skill and determination. The cricketing world stood in awe of Kohli's back-to-back centuries, acknowledging his exceptional talent and impact on the game.
In the lead-up to the crucial encounter, Kohli focused on honing his sweep shot during practice sessions. This diligent preparation showcased his commitment to continuous improvement and his relentless pursuit of perfection.
Kohli's dedication to enhancing his skills highlights his unwavering passion for the game and his desire to contribute significantly to his team's success.
Virat Kohli's back-to-back centuries in the IPL 2023 season have once again solidified his status as a cricketing legend. His exceptional batting skills, coupled with his unwavering determination and leadership qualities, have propelled RCB's campaign forward.
Another day, another masterpiece! Congratulations to @imVkohli on yet another incredible century! 🏏🙌 Your consistency, passion, and sheer talent continue to inspire us all. Witnessing your century from the ground feels like deja vu all over again. #IPL2023 #RCBvGT pic.twitter.com/hdpDod7dcF

— Suresh Raina🇮🇳 (@ImRaina) May 21, 2023
Back to back 💯 by Virat. Brilliant batting. Situation demanded, he responded. You like it or not he is the best.@BCCI @imVkohli @RCBTweets

— Rajat Sharma (@RajatSharmaLive) May 21, 2023
Great back to back 100s by @imVkohli 💯🔥 King for a reason 👑 #RCBvsGT

— Yuvraj Singh (@YUVSTRONG12) May 21, 2023
Back to back 100 . Wah bhai wah @imVkohli 🎯⭐️♠️

— Harbhajan Turbanator (@harbhajan_singh) May 21, 2023
Uff! In this form, he stands alone. Those punches through the off. And that shot at 17.2! I'll say it again, he has a GPS in his mind, just knows where the fielders are and hits the gaps for fun.

— Harsha Bhogle (@bhogleharsha) May 21, 2023
Virat is there when we need him!

— AB de Villiers (@ABdeVilliers17) May 21, 2023
he batted straight for 18.5 balls and still that double on the last ball. The strength his Body has is unreal. King Kohli at his best 🔥

#ViratKohli𓃵 #GTvRCB pic.twitter.com/APyPIzbVQB

— Akshat (@AkshatOM10) May 21, 2023
The moment King Kohli created history:

7th IPL century – an absolute GOAT..!! pic.twitter.com/NMwjLp5rjE

— Mufaddal Vohra (@mufaddal_vohra) May 21, 2023
Chris Gayle bows down to King Kohli after his 7th century.

– The King and Universe Boss! pic.twitter.com/fvlyqGjD9a

— Mufaddal Vohra (@mufaddal_vohra) May 21, 2023
7TH IPL CENTURY BY KING KOHLI…!!!

Back to back centuries, both in must win games. This is King Kohli at his very best. What a knock, this is all class. Take a bow, Virat! pic.twitter.com/jznP3hH38w

— Mufaddal Vohra (@mufaddal_vohra) May 21, 2023
🚨 Virat Kohli is coming for the cup. 👑

— Rajasthan Royals (@rajasthanroyals) May 21, 2023
Back to back 💯 for GOAT @imVkohli it's a Privilage to witness and call his batting… pic.twitter.com/uTHsMadiQs

— Irfan Pathan (@IrfanPathan) May 21, 2023
What a knock bhaiya @imVkohli 👑 🔥 🔥

— Yuzvendra Chahal (@yuzi_chahal) May 18, 2023
Kohli's ability to rise to the occasion and deliver when his team needs him the most is a testament to his remarkable talent and mental strength. As the IPL season unfolds, cricket fans eagerly anticipate further displays of Kohli's genius and his unwavering commitment to leading his team, the Royal Challengers Bangalore, to glory.