Although Mahendra Singh Dhoni always maintains his calm and composure during matches, he always expects the very best from his players and often gets very angry if they make foolish errors due to lack of concentration on the pitch.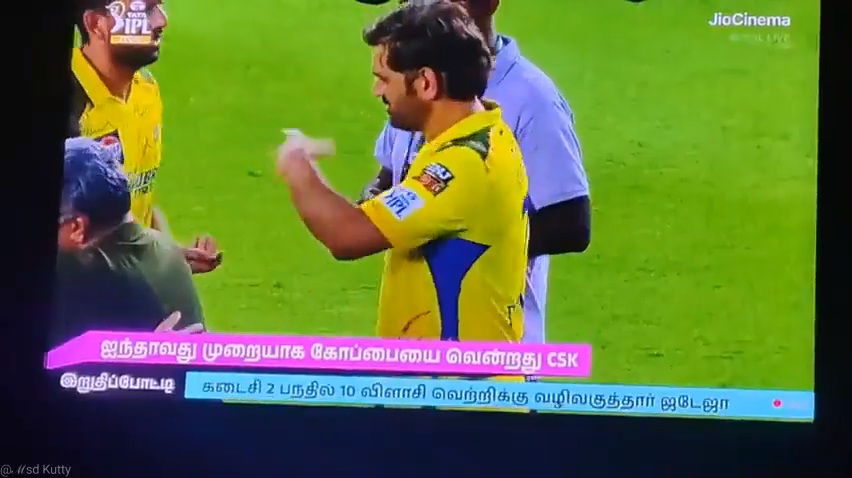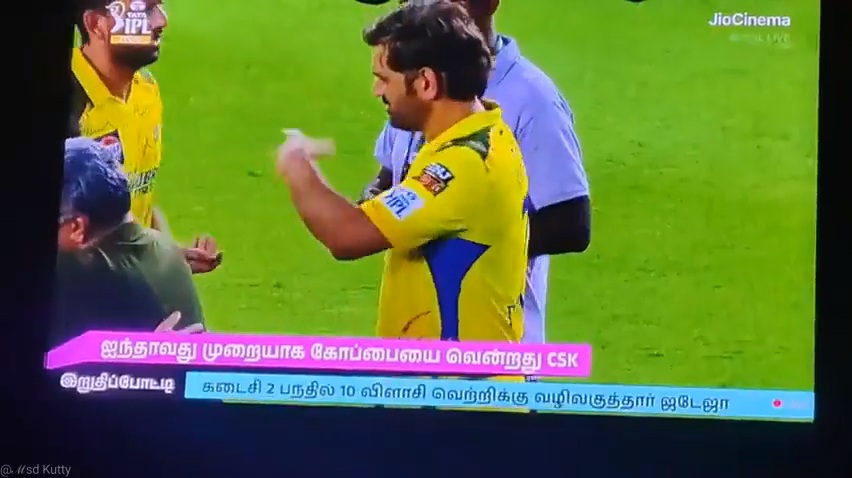 We saw a similar incident today during the final between Chennai Super Kings and Gujarat Titans. CSK's Deepak Chahar made a major blunder during the first innings of the match.
MS Dhoni had won the toss and opted to bowl first. GT's in-form batsman Shubman Gill was one of their topmost worries ahead of the finals as he has been in tremendous form throughout the season.
He had one of the most consistent IPL seasons ever by any player and thus dismissing him early on in the match was CSK's top priority. MS Dhoni, as we know, is one of the best masterminds the game of cricket has ever seen.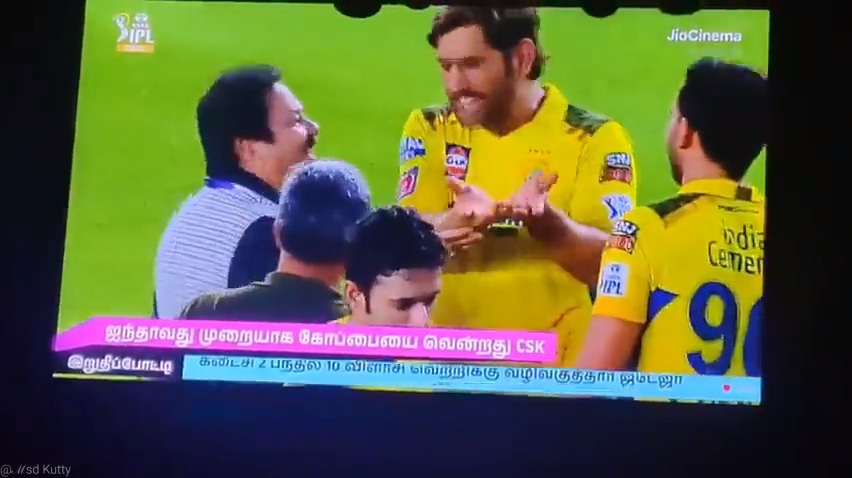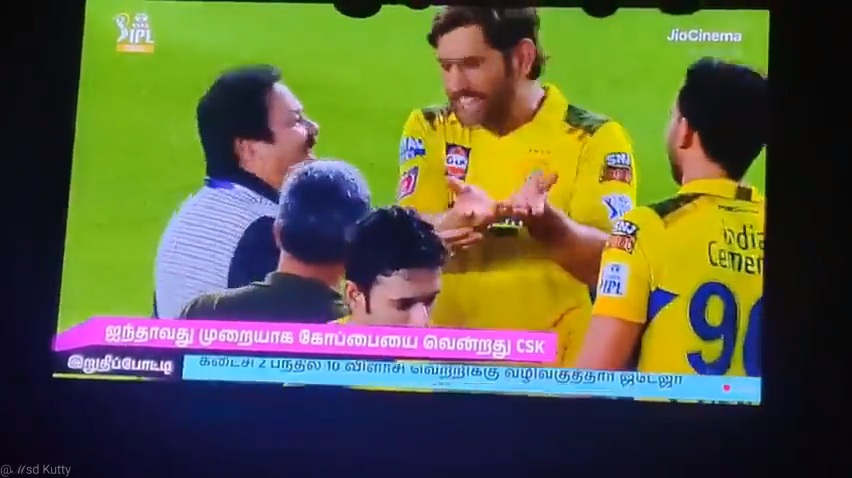 He had a strategy planned to send Shubman Gill back to the dugout. In the very second over, when Shubman Gill was facing Tushar Deshpande, Dhoni had put Chahar to field in the backward square leg. And sure enough, Gill played a lofted shot in that very area, giving Chahar an easy opportunity for a catch.
However, he blatantly missed it and although MS Dhoni did not react then, he was visibly not satisfied with Chahar's effort. Had Shubman Gill departed at that time, GT's total would have been a lot less.
#MSDhoni funny banter with #DeepakChahar #GTvCSK #MSDhoni𓃵 #CSK pic.twitter.com/RchHBq3HZe

— Jeevan Santhosh (@ijeevan) May 29, 2023
At the end of the match, when CSK won the title and Chahar came to Dhoni to make him sign his jersey, Dhoni hilariously gestured him to go away as he was still mad about that catch miss.
He explained to Rajiv Shukla, who was standing with them, about that catch miss and Mr. Shukla started to laugh. In the end, he signed Deepak Chahar's jersey. The video has gone viral on social media.