The match between LSG and RCB was not only a rain-delayed one but also a thrilling encounter that had everyone on the edge of their seats. After RCB won the low- scoring game by 18 runs, several moments grabbed too much attention, with the players engaging in verbal spats and ugly on-field confrontations.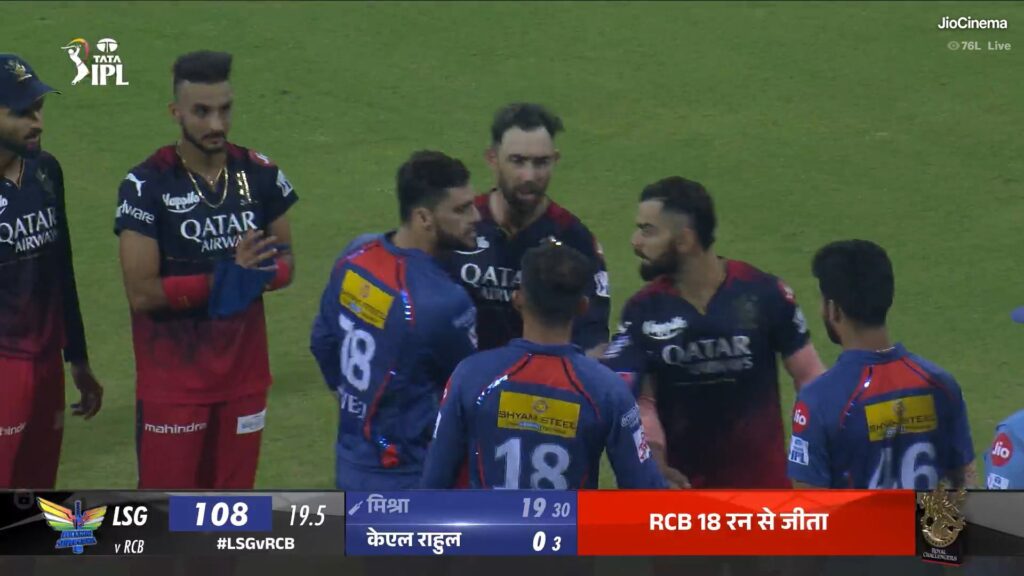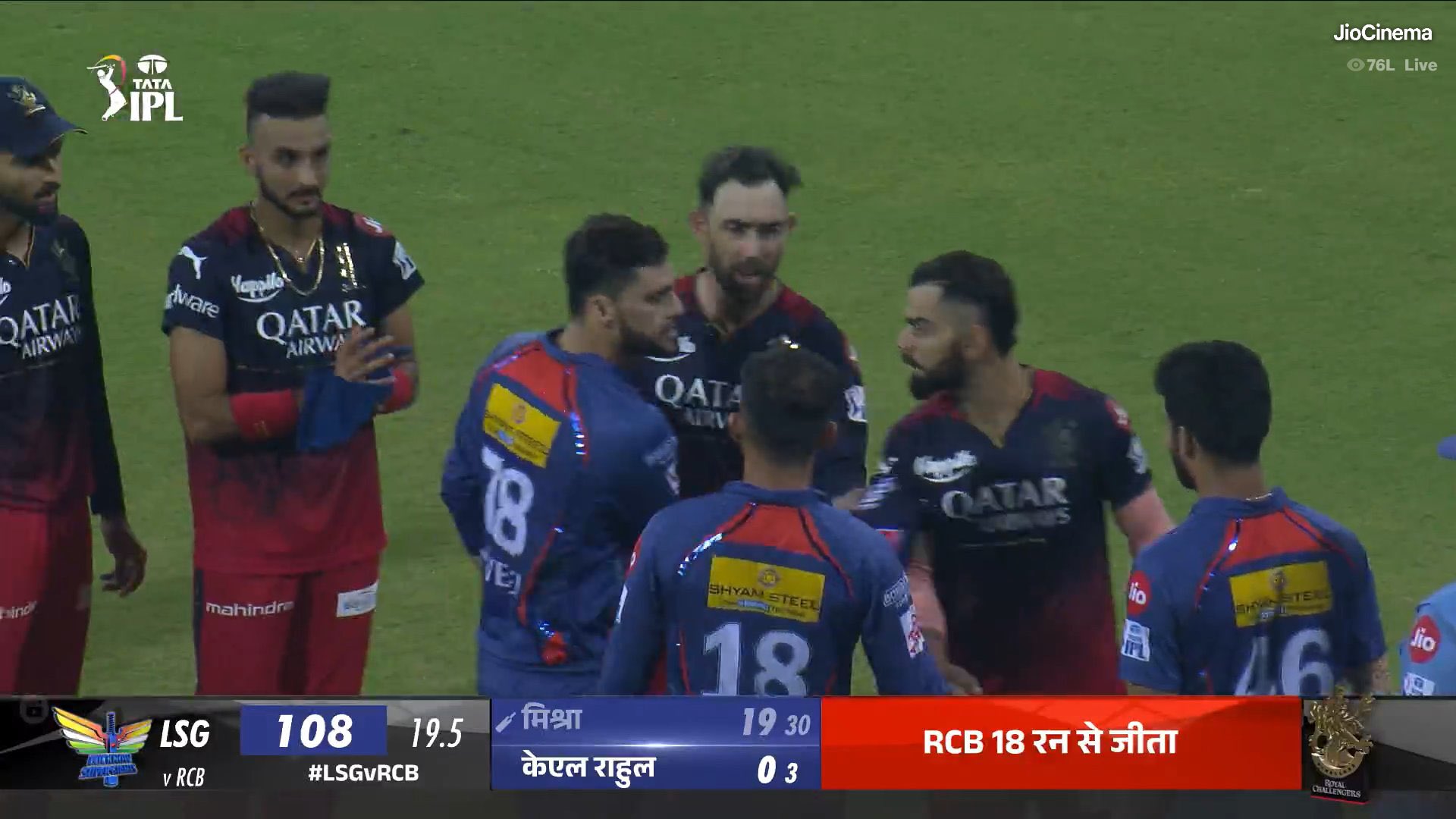 One of the main incidents that took place was the heated exchange between Virat Kohli and Gautam Gambhir. The two players have had a history of bad blood, and it was evident when they engaged in a verbal spat during the match. However, things took a different turn when KL Rahul intervened and tried to settle things with Kohli on the sidelines.
In another incident, the LSG skipper called out Naveen-ul-Haq to probably apologizeto Kohli for a heated moment during the handshake after the match. However,Naveen refused to listen to KL and went ahead on the field, which enraged Kohli.
Despite the on-field drama, the match itself was an exciting one. RCB posted 126runs in a rain-delayed match, with Du Plessis' 44 being the highlight of their innings.Naveen-ul-Haq picked three wickets for LSG, putting up a commendable performance.
In response, LSG failed to cross the line while chasing a below-par total, as they kept losing wickets at regular intervals. Krishnappa Gowtham's 23 runs were the highest individual score from LSG's batting lineup. However, it was not enough to get the team across the line, and they were bundled out for 108 runs.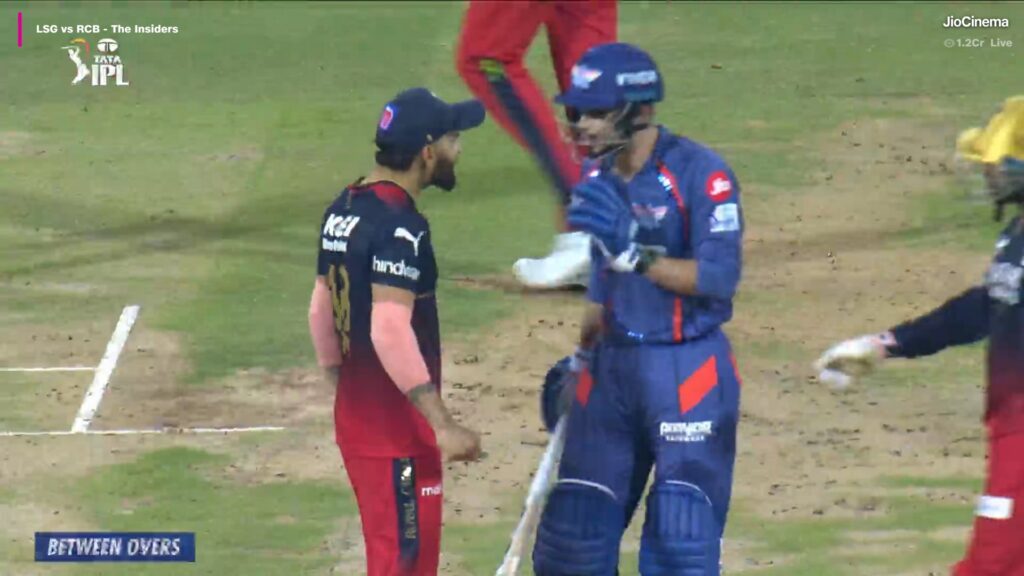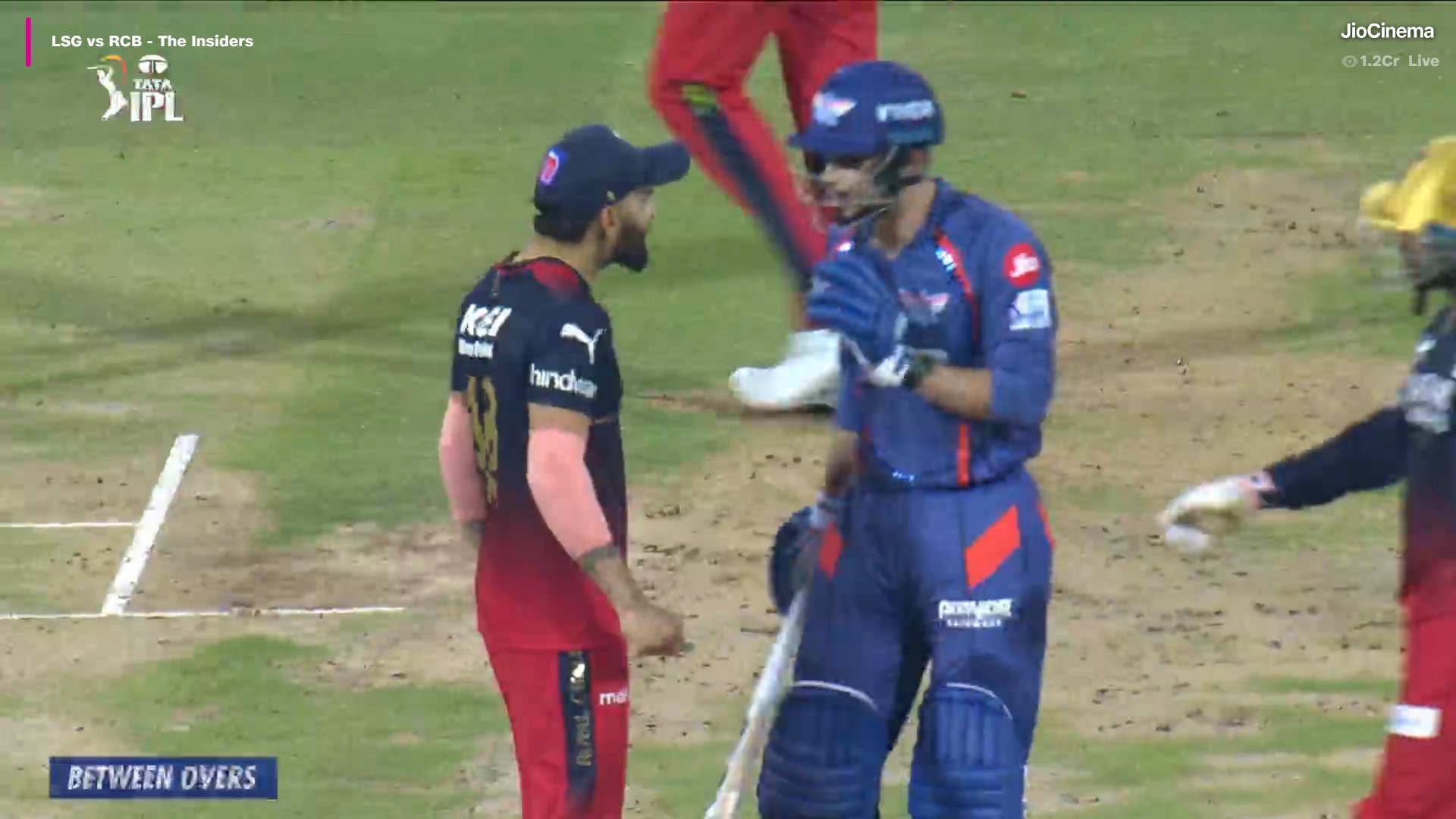 It is unclear why Kohli was sledging Naveen-ul-Haq during the match, as the reason behind it has not been revealed. However, it is possible that the incident during thehandshake after the match may have had something to do with it. It is important tonote that sledging is a common practice in cricket, where players use verbal tauntsand insults to unsettle their opponents and gain an advantage.
Regarding Kohli's reaction to Naveen-ul-Haq's refusal to listen to KL Rahul and apologize, it is difficult to say whether he was scared or not. However, it is clear from his body language and facial expressions that he was visibly upset and angry at Naveen's actions.
Virat says to Naveen: Excuse me. I found something under my shoes oh its your attitude.😏
Never mess with King, oky#ViratKohli #Gambir #KLRahul𓃵 #Naveen #naveenulhaq #Aggression #Revenge #Mishra #RCBvLSG pic.twitter.com/GofTNFi0JC

— Ramesh kohli (@KohliRamesh4) May 2, 2023
It is important to remember that cricket is a highly competitive sport, and emotions can run high in the heat of the moment. It is up to the players and their respective teams to ensure that such incidents are not escalated and that the game is played in the true spirit of sportsmanship.
Why is Kohli sledging Naveen ul Haq? Kohli didn't expect Naveen ul haq to respond like that. Looks like Kohli got scaredpic.twitter.com/uarkpacxRJ

— mvrkguy (@mvrkguy) May 1, 2023
The match between LSG and RCB was an eventful one, with on-field drama taking centre stage. While it is not uncommon for players to engage in verbal spats and heated exchanges, it is important to remember that such behaviour does not reflect the true spirit of the game. It is important for players to maintain their composure and conduct themselves in a professional manner, even in the face of adversity.