In the game of cricket, every run, every wicket, every catch and every dismissal matters. One mistake, one lapse in concentration, and one misjudgment can change the course of a game. Such was the case in the match between the Mumbai Indians and the Punjab Kings when Ellis bowled out the dangerous Suryakumar Yadav.Suryakumar Yadav had been in scintillating form in the match.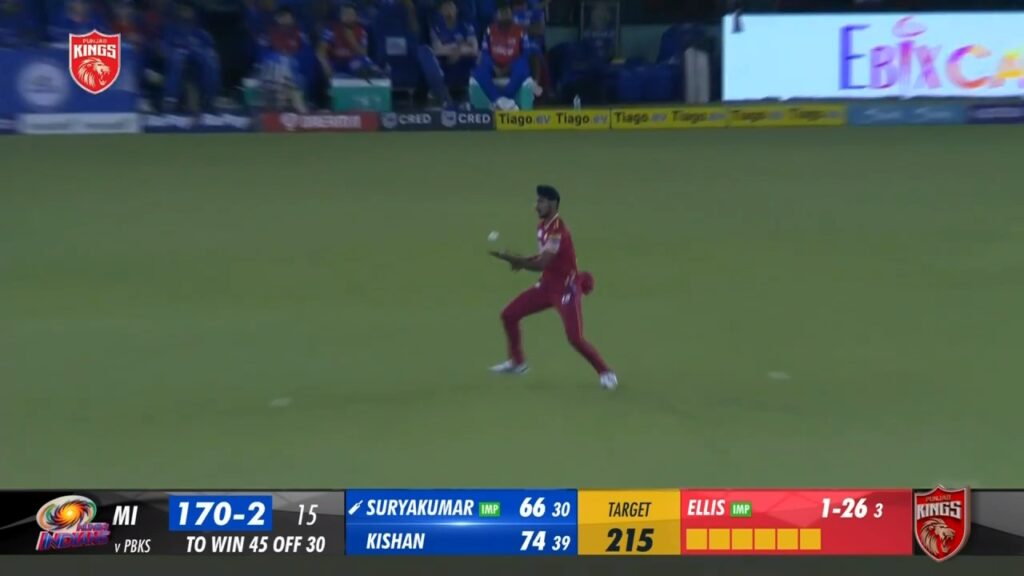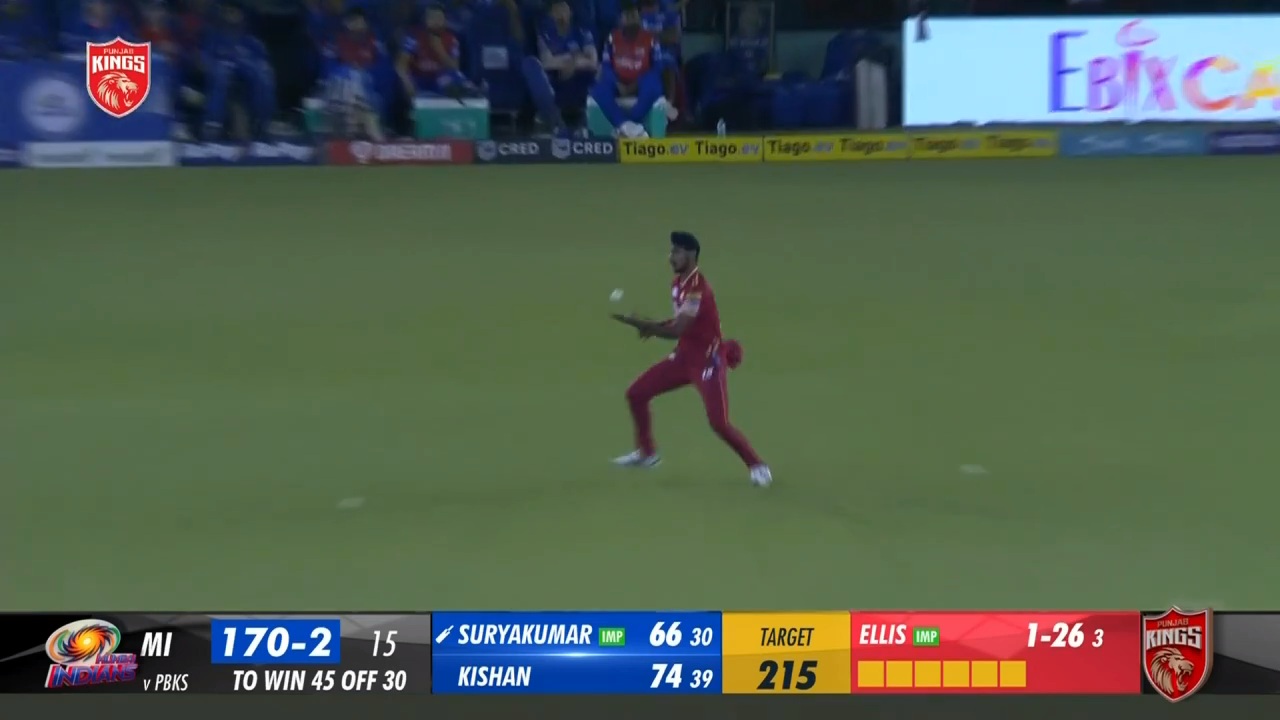 He had scored 66runs off just 31 balls with 8 boundaries and 2 sixes. He was looking to take thegame away from the opposition and lead his team to a comfortable victory. But Ellishad other plans.Ellis bowled a length delivery around the off stump, tempting Suryakumar Yadav to play his favourite shot, the cut.
Suryakumar Yadav crouched and went for the cut, but he didn't quite get under the ball enough. The ball went hard towards Arshdeep Singh, who was stationed at short third.Arshdeep Singh leapt up and caught the ball above his head. However, he couldn'tcontrol the ball on the first attempt and the ball bobbed out of his hands.
But he had the presence of mind to hold on to the ball in the second attempt, completing a spectacular catch. The crowd erupted as the dangerous Suryakumar Yadav walked back to the pavilion. The Mumbai Indians had lost a key wicket at a crucial moment in the match.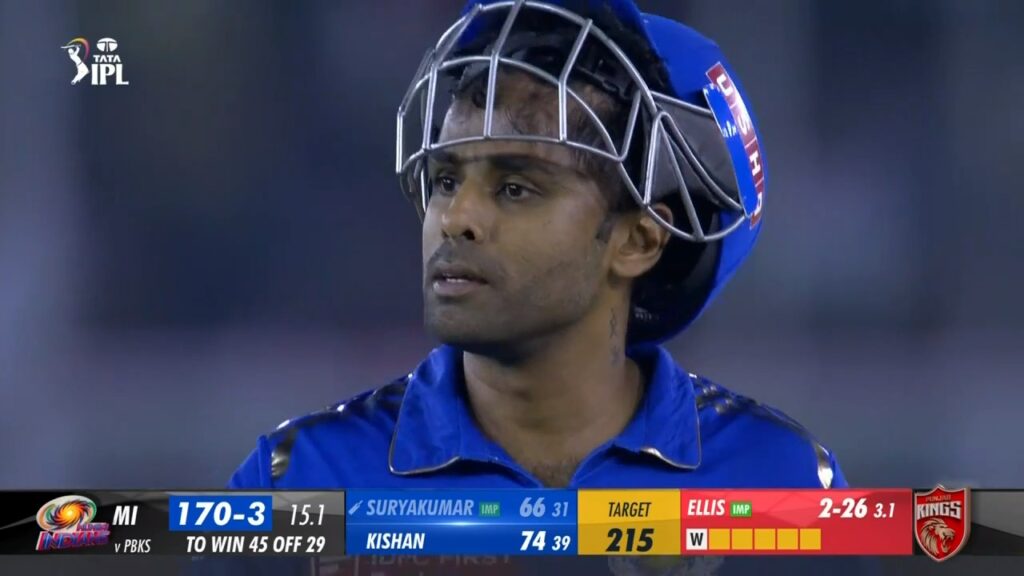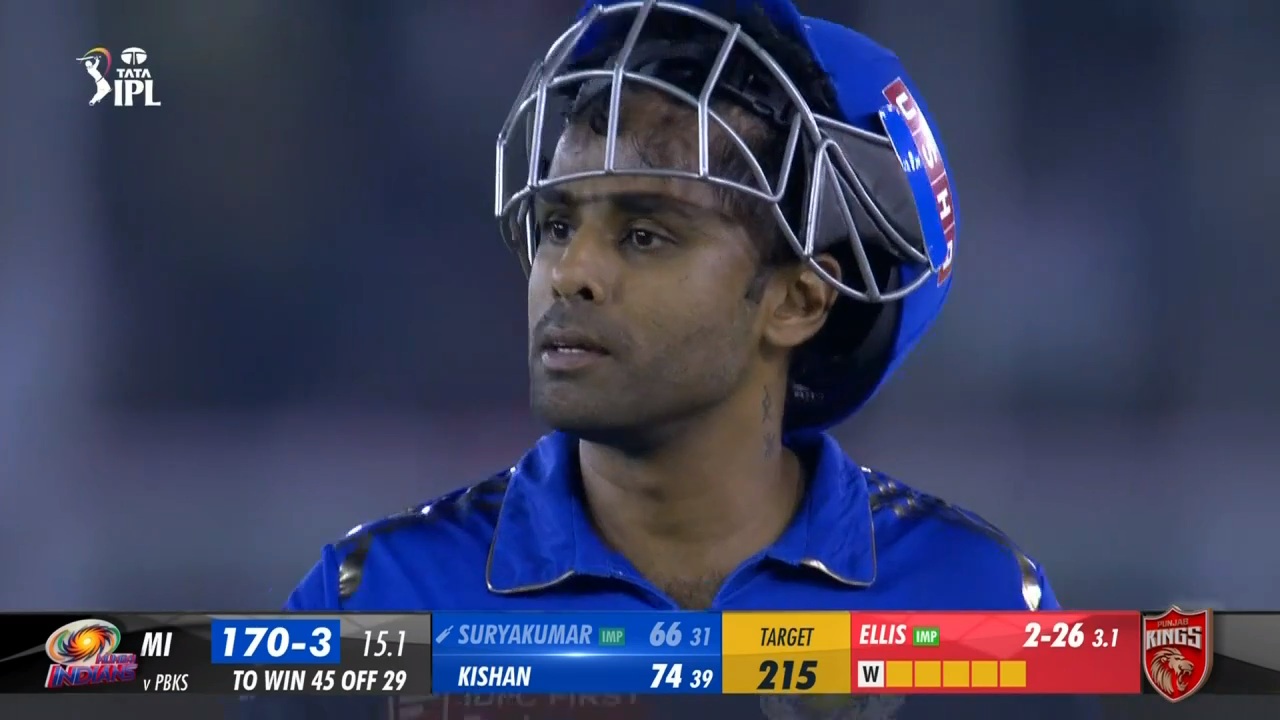 The Punjab Kings had gained the upper hand, and they knew that they had a chance towin the game.This wicket was a testament to the fact that in cricket, anything can happen at anymoment. Suryakumar Yadav was in terrific form, and the Mumbai Indians werecruising towards the target. But Ellis's delivery was too good for him, and ArshdeepSingh's catch was too good for the ball.
The game of cricket is full of such moments. The thrill of the game lies in the unpredictability of the outcome. The best teams and the best players can be defeated by a moment of brilliance or a stroke of luck. That's what makes cricket so exciting.Ellis's delivery and Arshdeep Singh's catch were two of the most critical moments in the match between the Mumbai Indians and the Punjab Kings.
They changed the course of the game and proved that in cricket, anything can happen. This match will be remembered for years to come, not just because of the result, but also because of the moments of brilliance that made it such a thrilling contest.