In the packed stadium, Chennai Super Kings (CSK) were taking on Kings XI Punjab(KXIP) in a crucial Indian Premier League (IPL) match. CSK has set a target of 200 runs for KXIP to chase, thanks to brilliant innings from Devon Conway, who scored an unbeaten 92 runs off just 52 balls.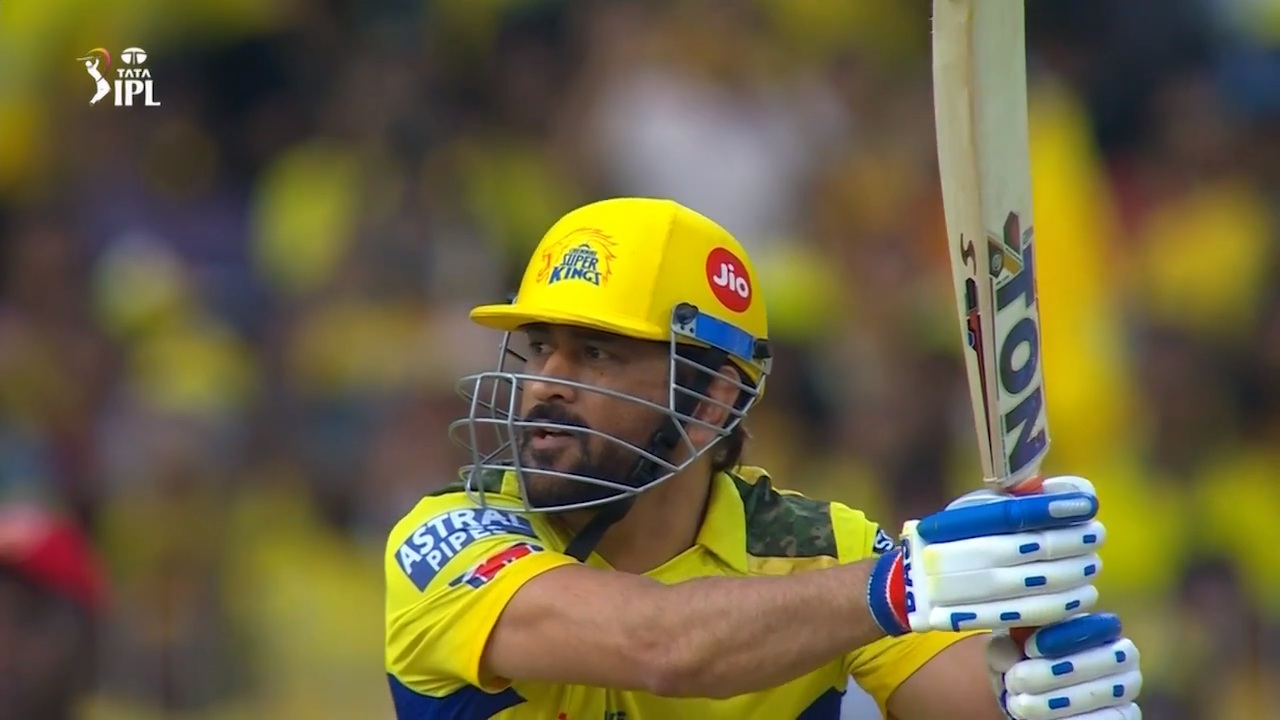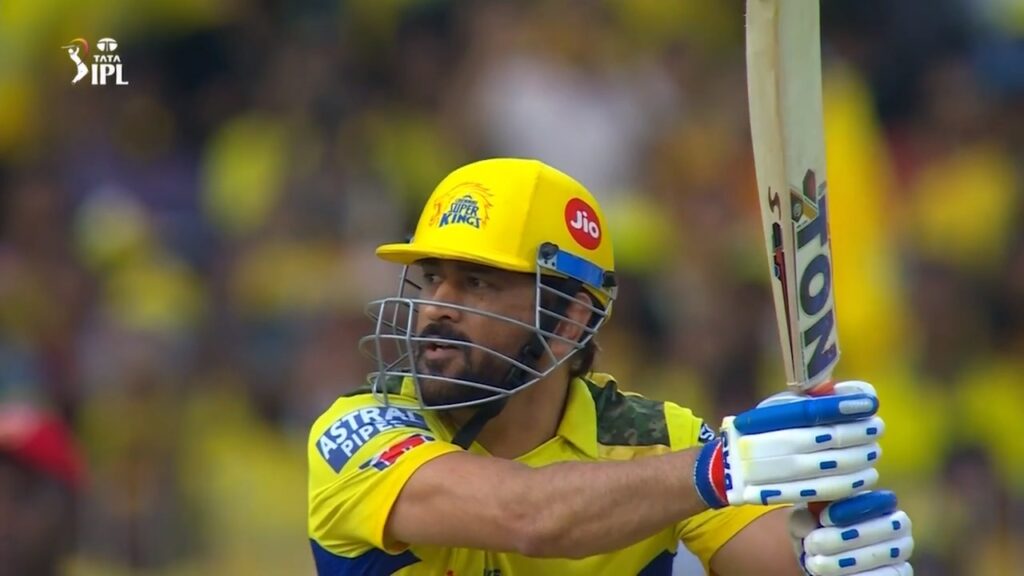 KXIP needed a solid start to their innings if they were to chase down the target, butCSK's left-arm seamer, Sam Curran, had other plans. He bowled a wide bouncer,trying to keep it away from Dhoni, but the CSK captain was up for the challenge.
Dhoni, known for his excellent batting skills, upper-cut the ball over point for a hugesix, just managing to clear the boundary. The crowd erupted in cheers, and Dhoni's fans were ecstatic. The moment was captured on camera, and soon social media was abuzz with the video of the six.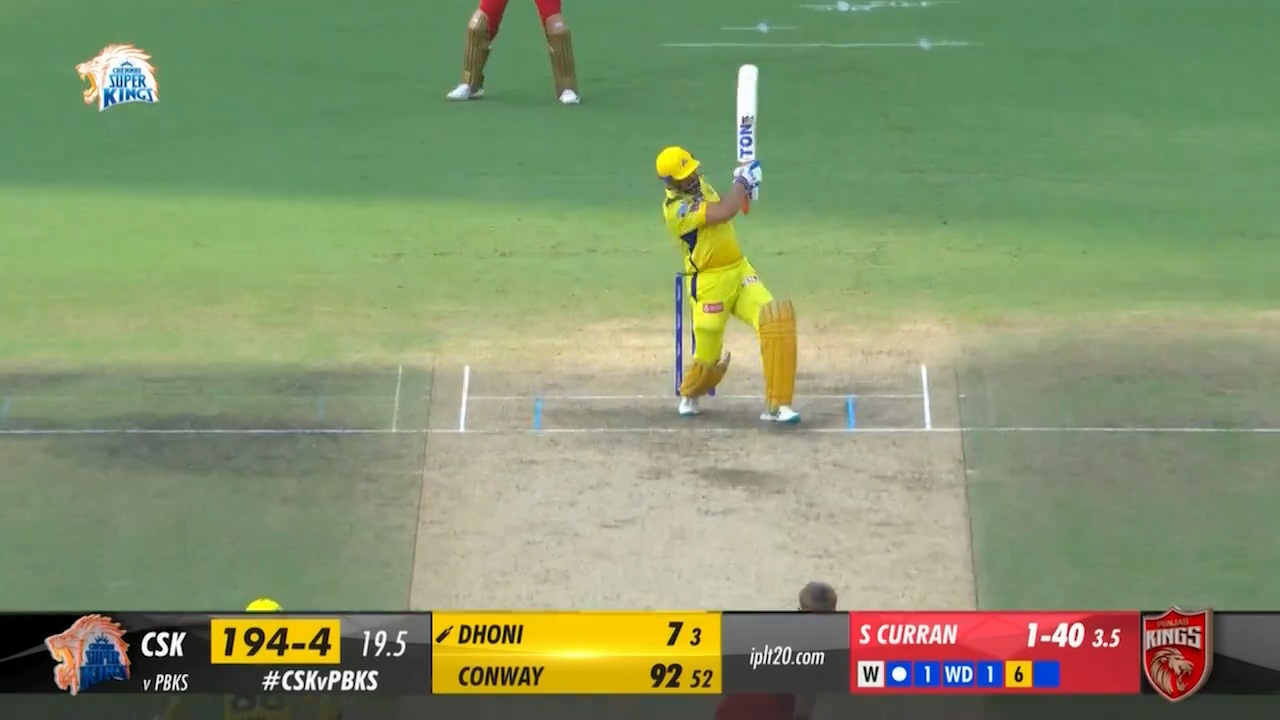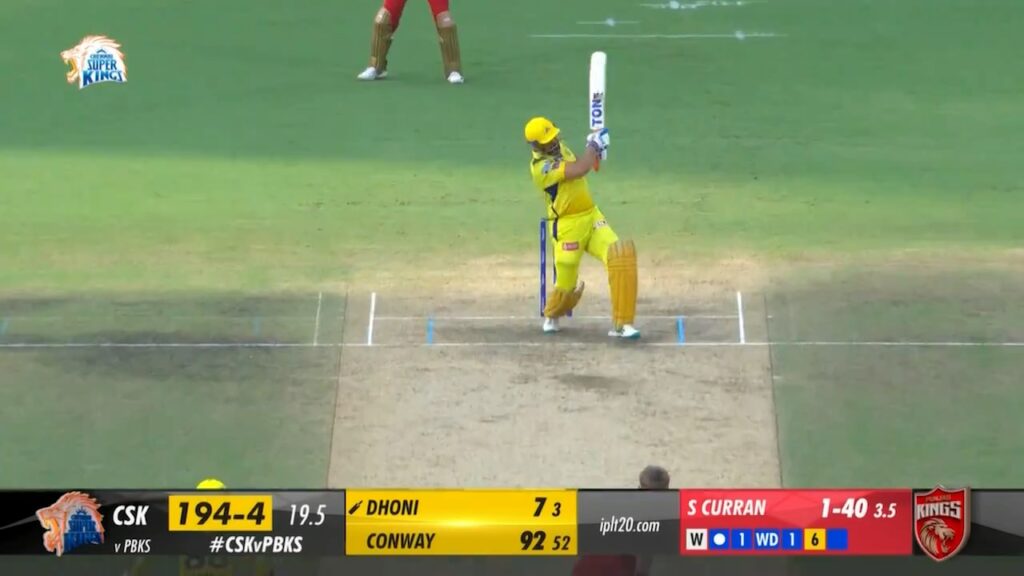 It was a perfect example of Dhoni's batting philosophy – don't try too much, but maximize if the bowler errs. Curran had erred, and Dhoni had made him pay.The next ball was even better. Curran tried to bowl a yorker but missed his mark and bowled a low full toss instead.
Dhoni, in typical fashion, smacked the ball way over deep midwicket for another massive six, this time covering a distance of 88 meters. The crowd was on its feet, and Dhoni's teammates were clapping and cheering from the dugout.
The two consecutive sixes had taken Dhoni's score to 200, just 12 runs off the last 2 balls. But Dhoni was not too concerned about personal milestones. He knew that the team's score was what mattered, and he has played a crucial role in getting CSK to a competitive total.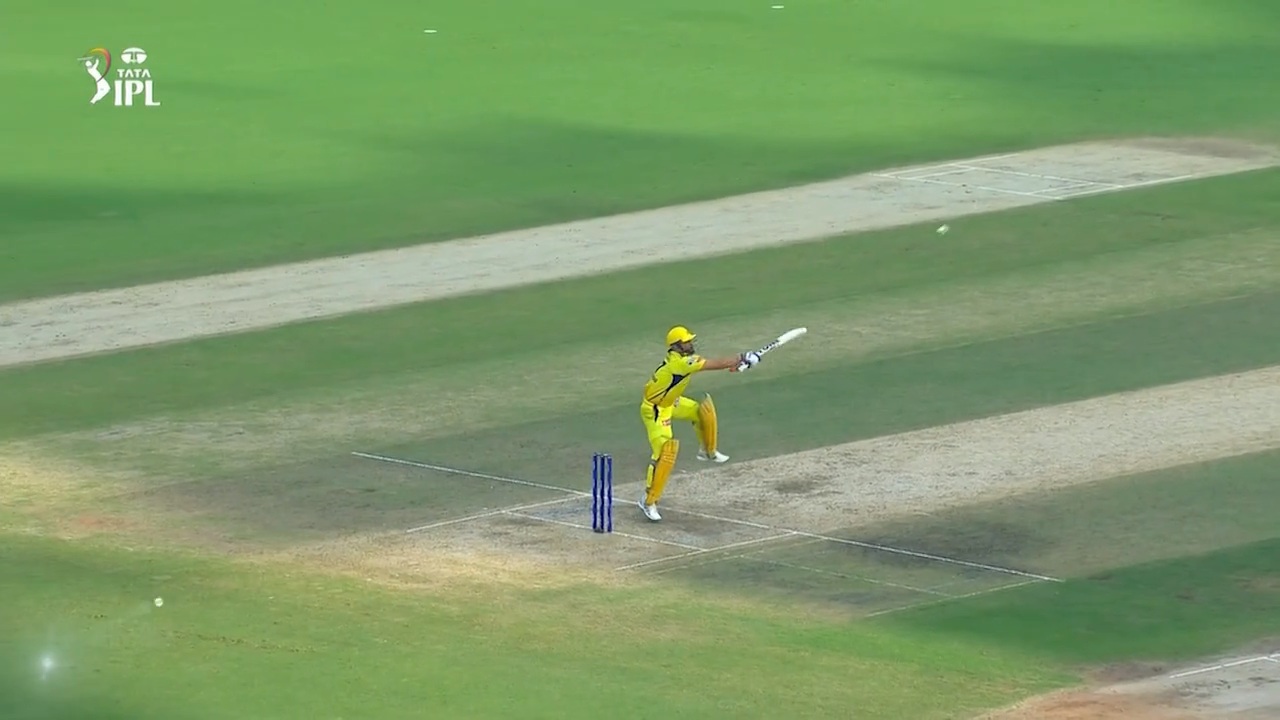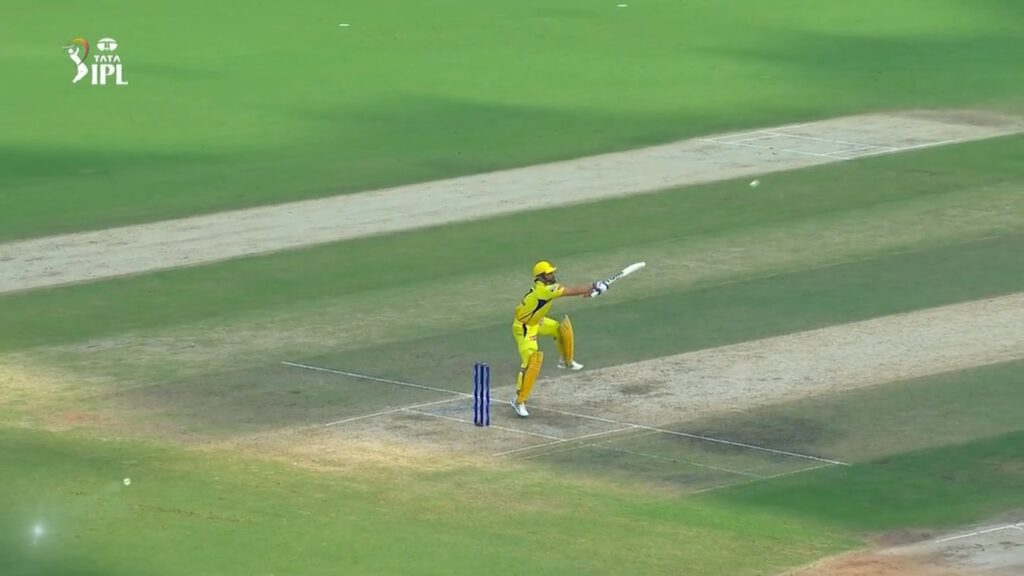 His ability to read the bowlers and play according to the situation has been on full display, and he leads his team from the front.The sixes off Curran were a testament to Dhoni's skill and ability to take advantageof the slightest mistake from the opposition.
They were also a reminder of why he isconsidered one of the best finishers in the game. When the pressure is on, Dhoni isthe man you want at the crease.The two sixes that MS Dhoni hit off Sam Curran were a defining moment of the IPL match between CSK and KXIP.
Last over of the innings.@msdhoni on strike 💛, you know the rest 😎💥#TATAIPL | #CSKvPBKS pic.twitter.com/xedD3LggIp

— IndianPremierLeague (@IPL) April 30, 2023
They were a perfect example of Dhoni's batting philosophy, and they showcased his skill and ability to read the game. It was a moment that cricket fans were waiting for a long time in this season of IPL 2023 will remember for a long time to come, and a reminder of why MS Dhoni is one of the greatest cricketers of all time