In a stunning turn of events, Twitter has been set ablaze after an epic comeback by GT in the last over of the match. With four wickets falling in a row, the match took an unexpected turn, leaving fans and commentators alike in disbelief.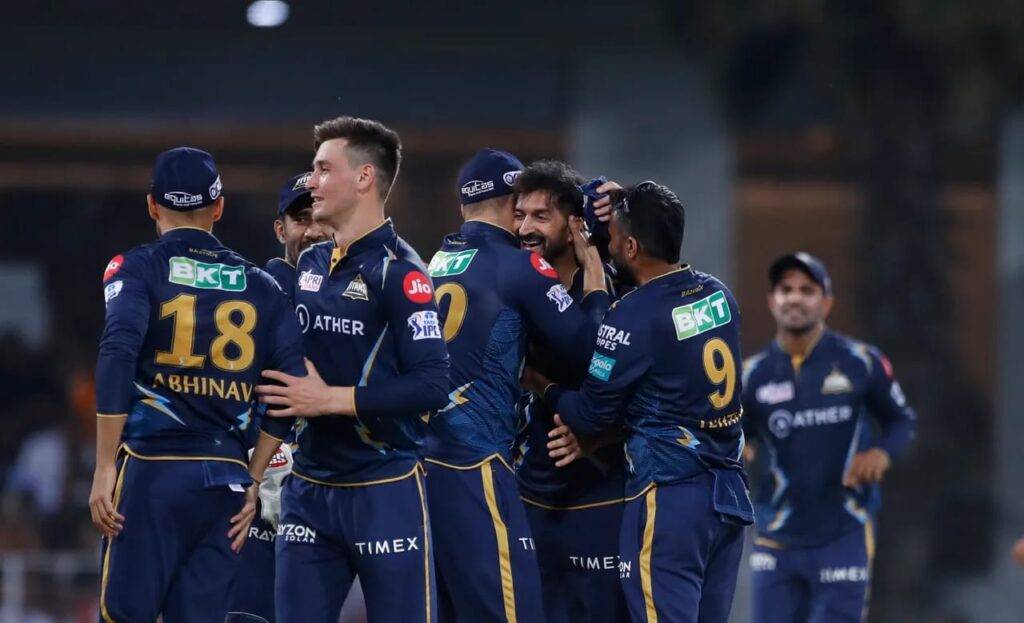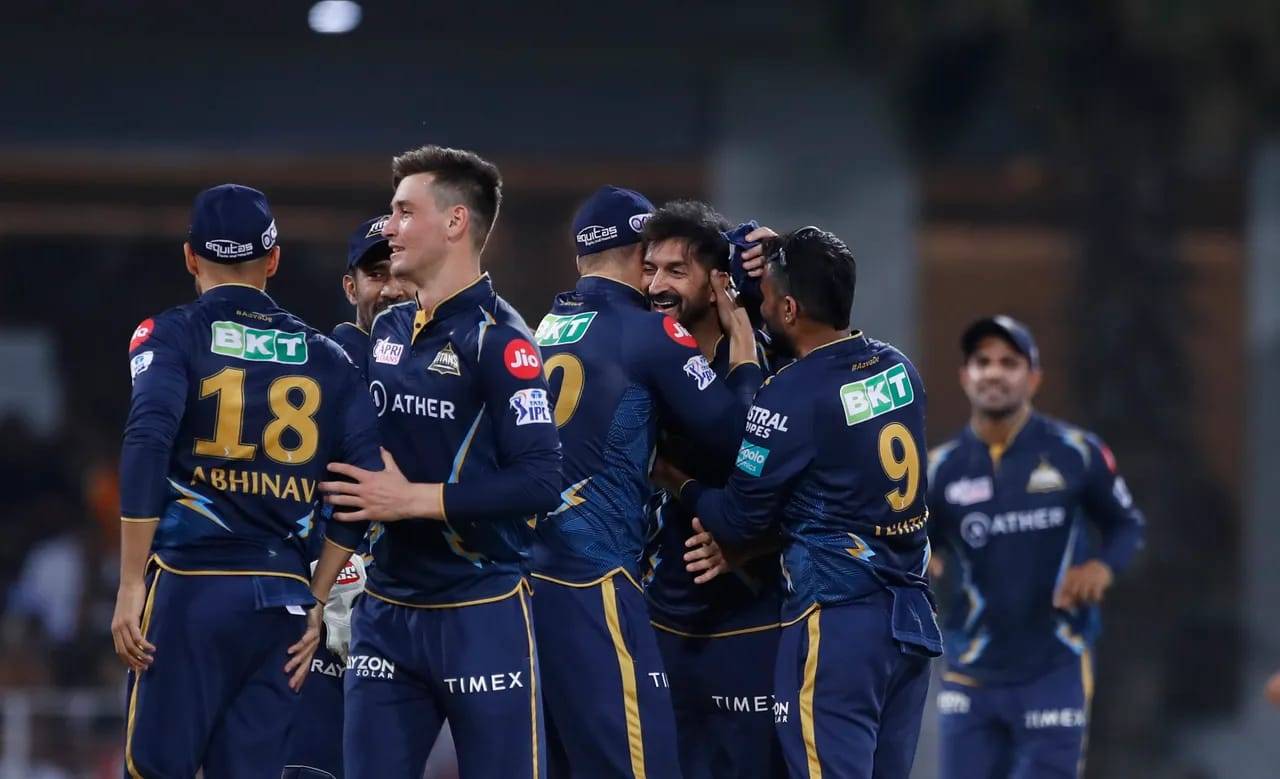 In a thrilling match that had fans on the edge of their seats, the Gujarat Titans put on an impressive display of cricket to score 135 runs for 6 wickets in 20 overs. The match saw an impressive opening inning from Wriddhiman Saha and another standout performance by Hardik Pandya, who smashed a half-century.
Saha, who is known for his solid technique and ability to play long innings, played a crucial role in setting the foundation for the Gujarat Titans' scoring. He scored an impressive 47 runs off 37 balls, including six boundaries. His ability to rotate the strike and find the gaps in the field ensured that the Titans got off to a solid start.
However, it was Hardik Pandya who stole the show with his explosive batting display. Pandya, who is known for his power-hitting abilities, came in at number three and quickly got into his stride. He smashed a half-century and scored 66 runs off 50 balls, which included two fours and four sixes. His quickfire knock ensured that the Titans set a competitive total for their opponents.
Despite a good start with opening batsman KL Rahul scoring innings of 68 runs, the middle order of their opponents faced destruction in the game-deciding overs, with four wickets falling in a row in the last over of the match.
KL Rahul, who is known for his consistency and ability to play long innings, played a crucial role in setting the tone for the innings. He scored an impressive 68 runs off 61 balls, including eight boundaries. His knock ensured that the opposition got off to a good start and gave them a platform to build on.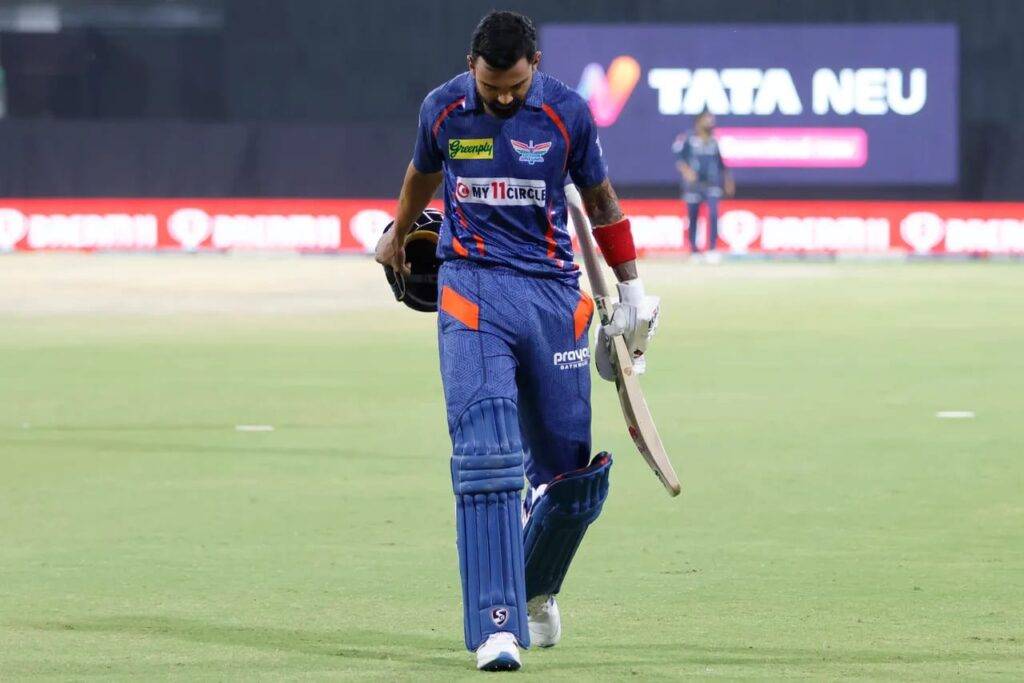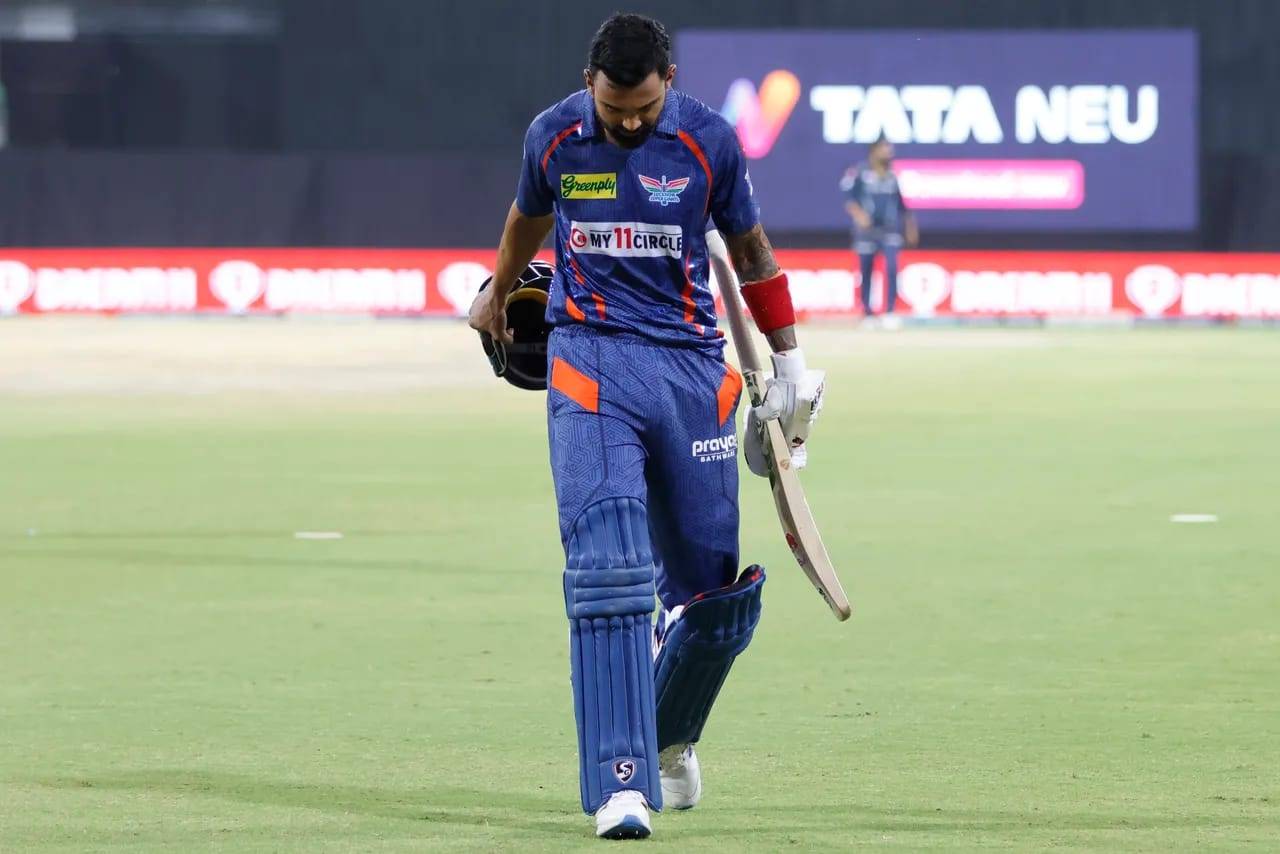 However, it was the bowling performance of the Gujarat Titans that stole the show. Despite the strong start by their opponents, the Titans were able to put the brakes on their innings and pick up wickets at crucial moments. This eventually led to a thrilling finish, with the last over of the match proving to be the game-changer.
𝗧𝗵𝗶𝘀 𝗪𝗮𝘀 𝗨𝗻𝗯𝗲𝗹𝗶𝗲𝘃𝗮𝗯𝗹𝗲 🔥.

No buddy can believe but 𝐆𝐔𝐉𝐀𝐑𝐀𝐓 𝐓𝐈𝐓𝐀𝐍𝐒 won that match 👏🏻.

𝑴𝑶𝑯𝑰𝑻 𝑺𝑯𝑨𝑹𝑴𝑨 Remember the name.#LSGvGT | #MohitSharma | #IPL2O23 pic.twitter.com/xdCwDtd95Q

— The CricGuy (@itsTheCricGuy) April 22, 2023
KL Rahul 🤔🤔🤔🤔#KLRahul #KLRahul𓃵 #HardikPandya #LSGvGT #LSGvsGT #GTvsLSG #GTvLSG pic.twitter.com/hK7SRR9RJf

— Ashok Kumar (@AshokKumar2891) April 22, 2023
Biggest mistake of #RCB this season till now was to get KL Rahul out eary in the #RCBvLSG match..

— Vaasuki Gautham🇮🇳 (@Vasuki1995) April 22, 2023
Kl Rahul khud nahi Chahat ki kisi ek din log use troll na kare, kl be like Mai to troll hoke rahunga 🤣🤣🤣#LSGvGT

— Surya _ सूर्या (@GoluTheroy) April 22, 2023
Lucknow need 31 runs from 36 balls then:

15th over – 1 run.
16th over – 3 runs.
17th over – 4 runs.
18th over – 6 runs.
19th over – 5 runs.
20th over – 4 runs.

Future of Indian cricket in safe hands of KL Rahul : Sehwag 😂😂

— Mallu Digital Media Ⓜ️ (@malludigital1) April 22, 2023
Gambhir 1st Gambhir last
15 Over. 5 over😁#GTvsLSG pic.twitter.com/TzjlB4UhGr

— VK 18 fan (@Deba3264) April 22, 2023
LSG kitna gambhir tarike se Choke kr gaye 🙄

— Virat kohli (@im_mahii17) April 22, 2023
Players to win more than 1 Player Of The Match award in IPL 2023:

– Ravindra Jadeja.

– Mohit Sharma. pic.twitter.com/sZ4D79KIhH

— Mufaddal Vohra (@mufaddal_vohra) April 22, 2023
Ufff , how could you lose that.
Brilliant from Gujarat. Outstanding bowling and captaincy to defend that . #LSGvGT

— Virender Sehwag (@virendersehwag) April 22, 2023
Aa bhai tereko aur support krta hu#LSGvsGT pic.twitter.com/o8xH2oPeq2

— Pankaj (@bhalothia_) April 22, 2023
Just caught the tail end of this game. Death bowling from @gujarat_titans top class. Mohd Shami and especially, Mohit Sharma outstanding. So so happy for Mohit. Bowled slower one into the pitch, the yorker, the fuller slow ball and controlled them all.

— Harsha Bhogle (@bhogleharsha) April 22, 2023
#LSGvsGT pic.twitter.com/E8B1HFbrH5

— Devaditya Juneja (@JunejaDevaditya) April 22, 2023
The last two over that left everyone in awe!

Take a bow, Mohammed Shami and Mohit Sharma.#IPL2023 #MohammedShami #MohitSharma #LSGvsGT pic.twitter.com/2oVZT09xmX

— CricTelegraph (@CricTelegraph) April 22, 2023
With the opposition needing 12 runs to win off the last over, the Titans' hero Mohit Sharma stepped up to the challenge. He bowled with precision and accuracy, picking up four wickets in a row to secure a memorable victory. The performance of the bowling squad was nothing short of outstanding, with each bowler contributing to the team's success.
As the Titans celebrated their impressive victory, fans took to social media to express their delight. Twitter was abuzz with congratulatory messages for the team, with many praising the bowling squad for their outstanding performance. The match was a testament to the Titans' never-say-die attitude and showed why they are one of the most exciting teams to watch in the IPL 2023.