The Indian team will play Australia in a Test match of Border-Gavaskar Trophy 2023 at the Holkar Stadium in Indore starting on March 1. The Indian team won the opening two matches of the series very easily, so they are considered the favorites to win this third game as well.
The Indore pitch has been a good surface for red-ball cricket in the past, and the pitch for the upcoming Test of Border-Gavaskar Trophy 2023 is looking neutral in the latest picture. There is a small amount of grass in the middle, with almost no visible cracks. Batters are likely to do well if the grass cover remains. However, big scores are likely to be missing in this series since spinners have thoroughly dominated.
The Holkar Stadium in Indore has been used for two Tests before this, both of which were won by the Indian team. The last Test match at the venue was held in December 2019, while the last international match was against New Zealand in the recently concluded limited overs series.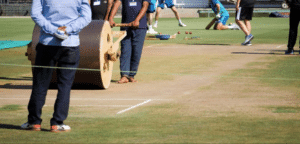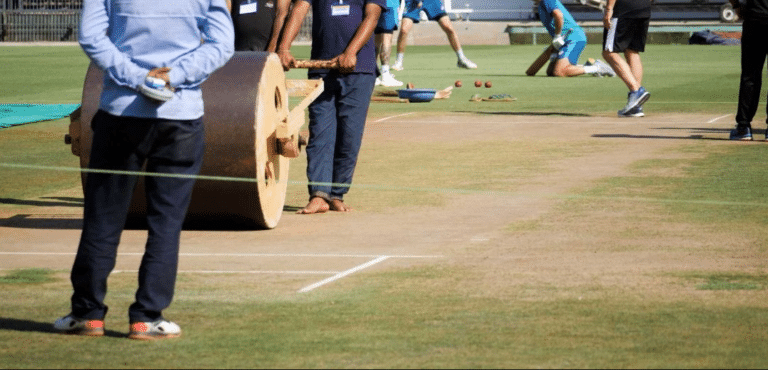 Many people were impressed by bowlers, especially spinners, who pulled off impressive spells in the Nagpur and Delhi Tests. This is because the pitch conditions are always a significant talking point in the Border-Gavaskar Trophy history. The ongoing series is no different.
Former cricketers are saying that the pitch in Indore is spin-friendly, so it might be difficult for batsmen to score runs.
Ian Healy said the Nagpur pitch was "pathetic" and asked the ICC to intervene. The Indian spin duo of Ravichandran Ashwin and Ravindra Jadeja both took 15 wickets in the Nagpur Test and 16 in the Delhi Test. However, the Indian batters managed to perform comparatively well, which made a big difference in the first two matches.
Sunil Gavaskar, Harbhajan Singh, and Ravi Shastri all believe that the Indian pitches are fair and not doctored, but the match referee Andy Pycroft found them to be average in his ICC reports.