The IPL 2023 match between Lucknow SuperGiants (LSG) and Mumbai Indians (MI)witnessed a significant controversy when LSG skipper Krunal Pandya left the fieldduring his team's batting innings.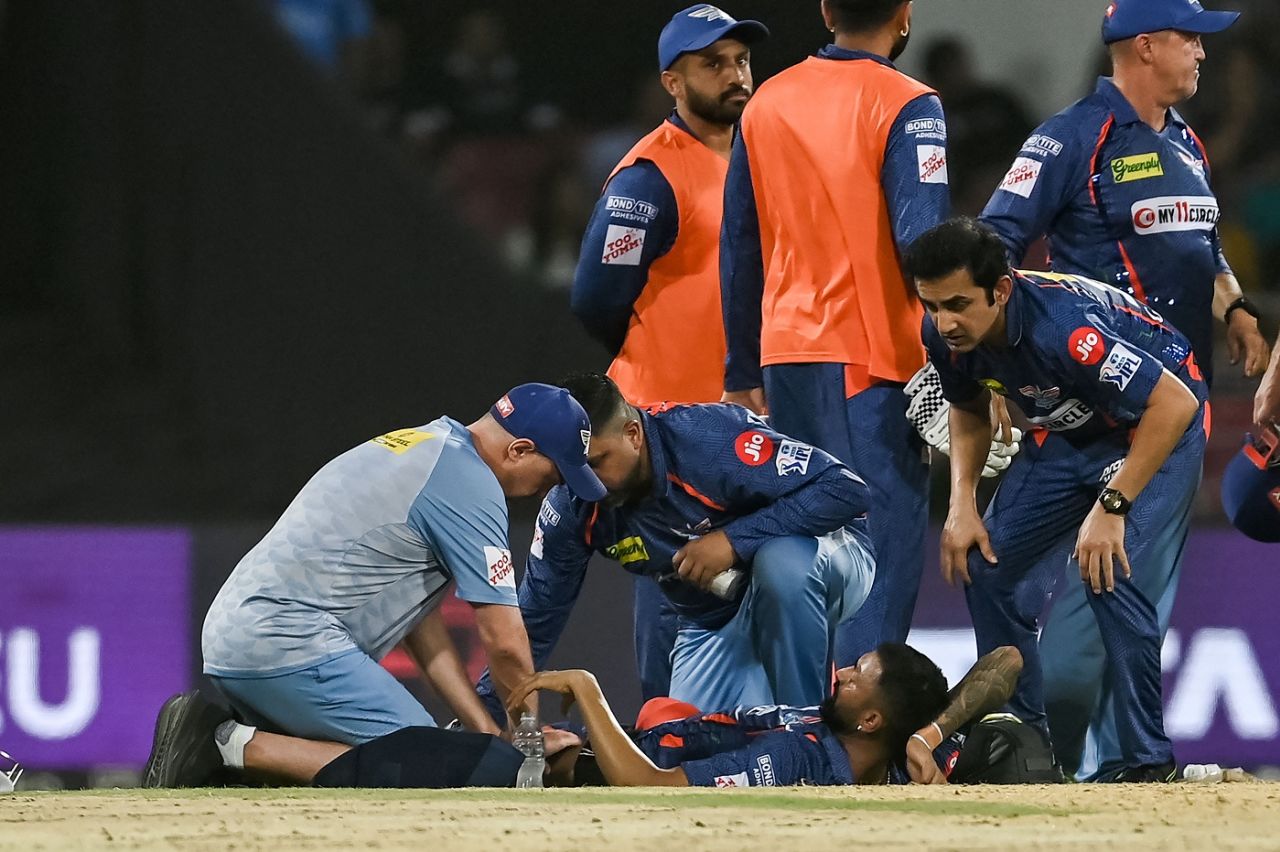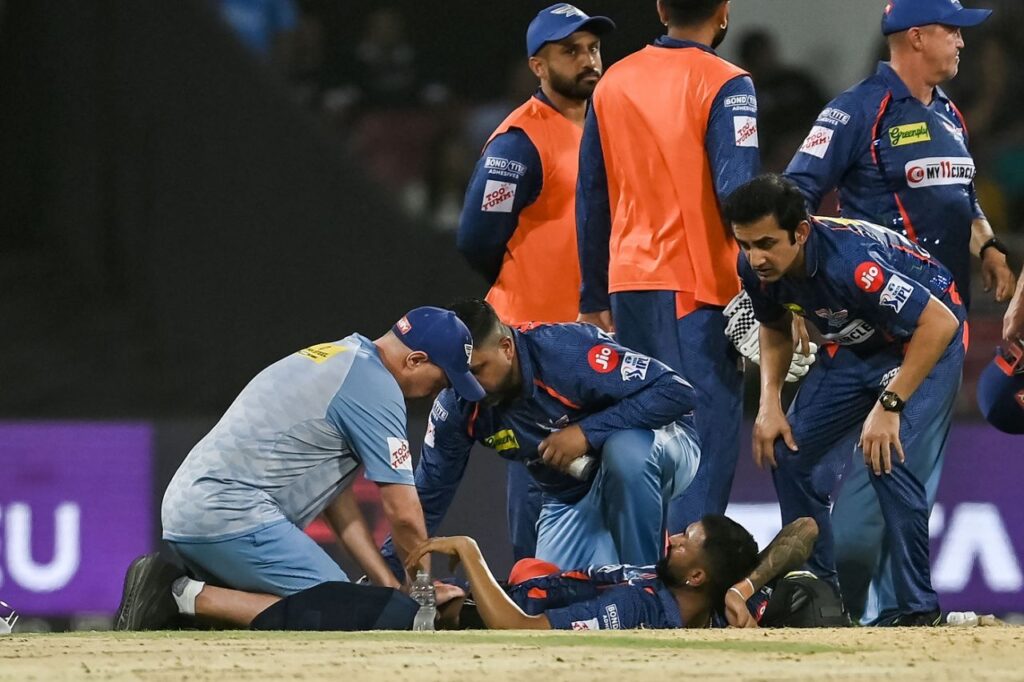 The decision sparked a heated debate, with somelabeling it as "cheating. However, rules on a batter's retirement during an inning permit such actions. This article delves into the incident, the subsequent reactions, and the ultimate clarification provided by Krunal Pandya.
Despite a shaky start, LSG's Marcus Stoinis showcased exceptional batting prowess by smashing an unbeaten 89 runs off just 47 balls. Stoinis's innings included an impressive display of power-hitting, highlighted by seven towering sixes.
Hisremarkable knock proved vital in LSG's recovery after a poor start, as they posted acompetitive total of 177 for three. Batting alongside Stoinis, Krunal Pandya played a responsible anchor role, stabilizing the innings with a patient knock of 49 runs off 42 balls. However, during the 16th over, Pandya appeared to be struggling with discomfort and was seenhobbling.
This led to his decision to leave the field, raising questions about whetherhe retired hurt or retired out.The confusion surrounding Pandya's departure stirred controversy and divided opinions among fans, players, and cricket pundits.
While rules allow a batter to retire at any point during their innings, it was unclear whether Pandya was retired hurt or retired out. This ambiguity triggered a sharp exchange on social media between India's star spinner R Ashwin and a user who accused Pandya of cheating.R Ashwin took to Twitter to defend Krunal Pandya's actions, highlighting that the rules permit a batter to retire.
He argued that Pandya's decision was within the boundaries of the game and did not constitute cheating. Ashwin's response aimed to clarify the misconception surrounding Pandya's departure.
After the match, Krunal Pandya clarified the reason behind his departure, stating that he had retired hurt due to cramps and a pulled muscle. His intention was not to retire but to seek medical attention to alleviate the discomfort he was experiencing.
Pandya's clarification puts to rest the speculation and confirms that his decision was based on genuine physical issues. Despite Pandya's absence from the latter part of the innings, Stoinis continued hisassault on the MI bowlers, utilizing brute force to find boundaries and sixes.
His dominant batting display proved crucial in LSG's victory over MI by a margin of fiveruns. The match showcased Stoinis's ability to thrive in challenging conditions andhis impact as a match-winner.The controversy surrounding Krunal Pandya's decision to leave the field during LSG's batting innings against MI in IPL 2023 generated heated discussions.
Krunal Pandya walking off back as Pooran gets in. He goes back due to injury or wanted to get Pooran in?#LSGvsMI #MIvsLSG pic.twitter.com/CRvO4LEPgJ

— Silly Context (@sillycontext) May 16, 2023
#KrunalPandya bowling first over 😂 now where are the #MumbaiIndians haters? Is it a sporting spirit? Fake retired hurt to put Nicholas on ground…!
Welcome #MI haters…!#LSGvsMI

— Speak Up (@bhavesh_mapara) May 16, 2023
Krunal Pandya retired hurt on 49 in 42 balls. pic.twitter.com/d0OUxQc7Yb

— Mufaddal Vohra (@mufaddal_vohra) May 16, 2023
Retired hurt or Retired out?

📸: Jio Cinema#KrunalPandya pic.twitter.com/4911EixZXK

— CricTracker (@Cricketracker) May 16, 2023
Lol Krunal pandya Intentionally faked injury😹😹 so that pooran comes in!😹😹

— ᴘʀᴀᴛʜᴍᴇsʜ⁴⁵ (@45Fan_Prathmesh) May 16, 2023
However, it was later clarified by Pandya himself that his departure was due to cramps and a pulled muscle. This made a case of retiring hurt rather than retiring out. The incident highlighted the importance of understanding the rules and the need to avoid hasty judgments. Ultimately, Marcus Stoinis's exceptional innings and LSG's victory took center stage, showcasing the resilience and determination of the team in the face of adversity.