In a thrilling encounter between two cricketing giants, Sam Curran's well-disguised slower ball turned the tide in favour of his team. David Warner, who had been in an aggressive mood, fell prey to Curran's leg cutter.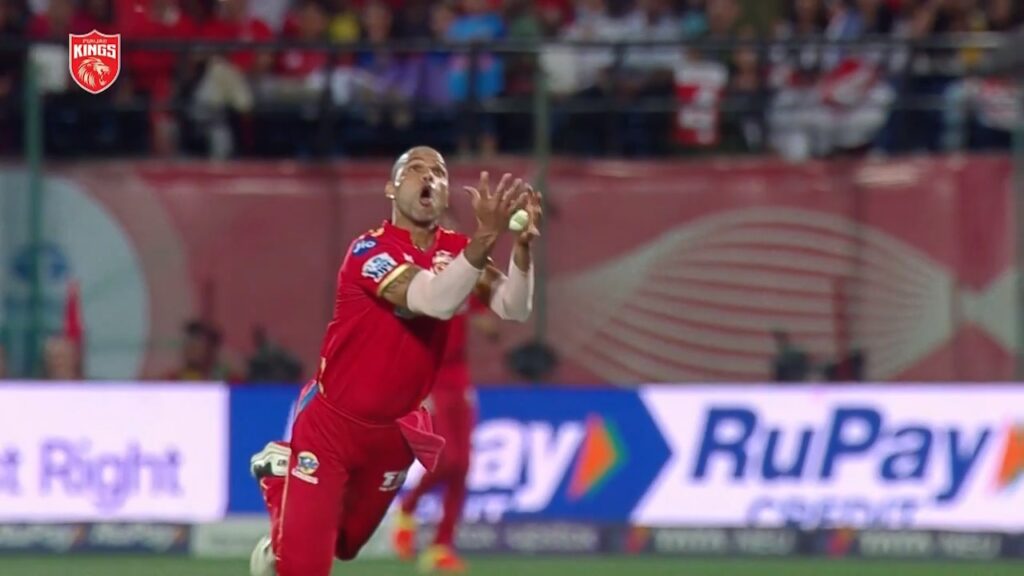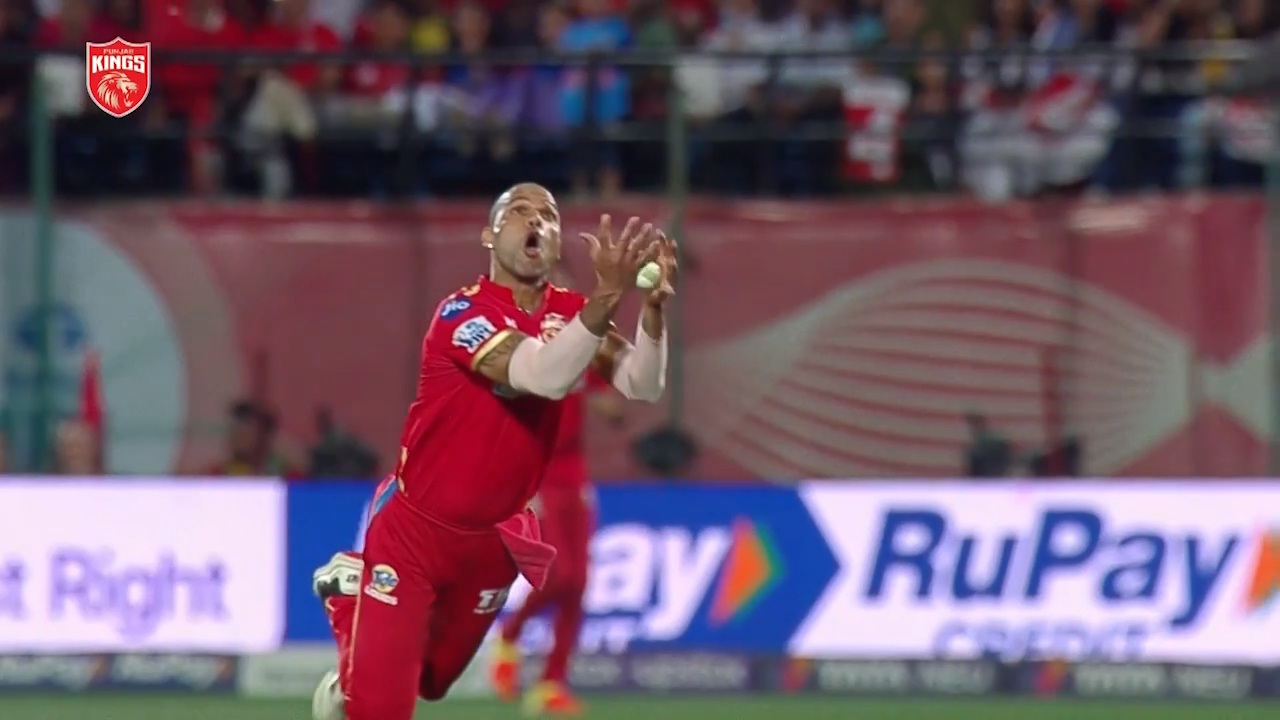 However, it was Shikhar Dhawan's sensational catch that stole the limelight. Dhawan's extraordinary athleticism, combined with his impeccable timing, ensured the dismissal of Warner and swung the momentum back in his team's favour.
This article delves into the details of the catch and its impact on the game.The match was reaching its crescendo, with both teams locked in a tense battle for supremacy. Warner, known for his explosive batting, had already amassed 46 runs off just 31 balls.
With his blade swinging ferociously, he was eyeing the boundary ropes for yet another boundary. Little did he know that Curran had something special planned.Curran executed a perfectly-disguised slower ball, enticing Warner to go for the big hit down the ground. Unaware of the deception, Warner swung his bat, only to find that the ball was a leg cutter.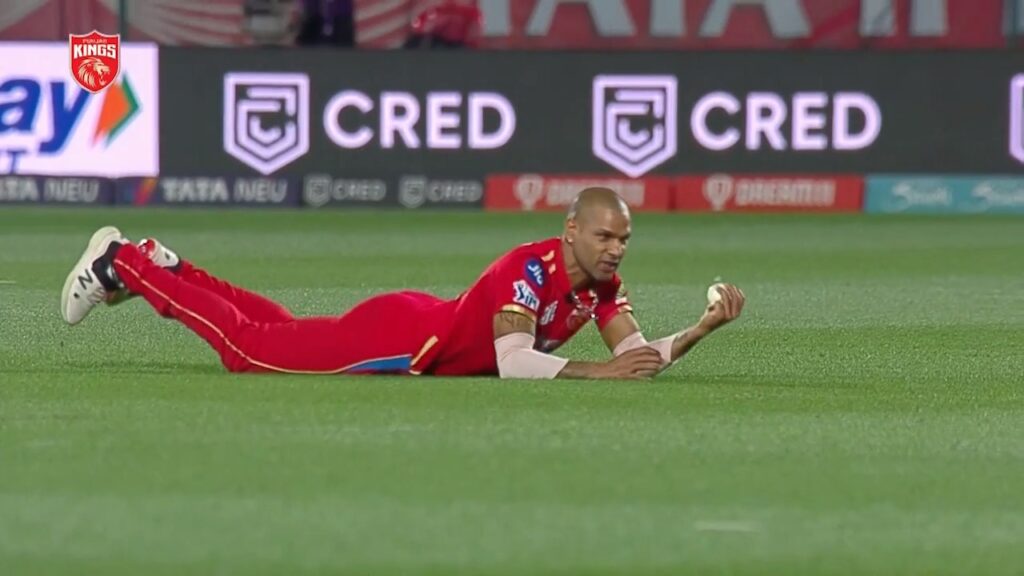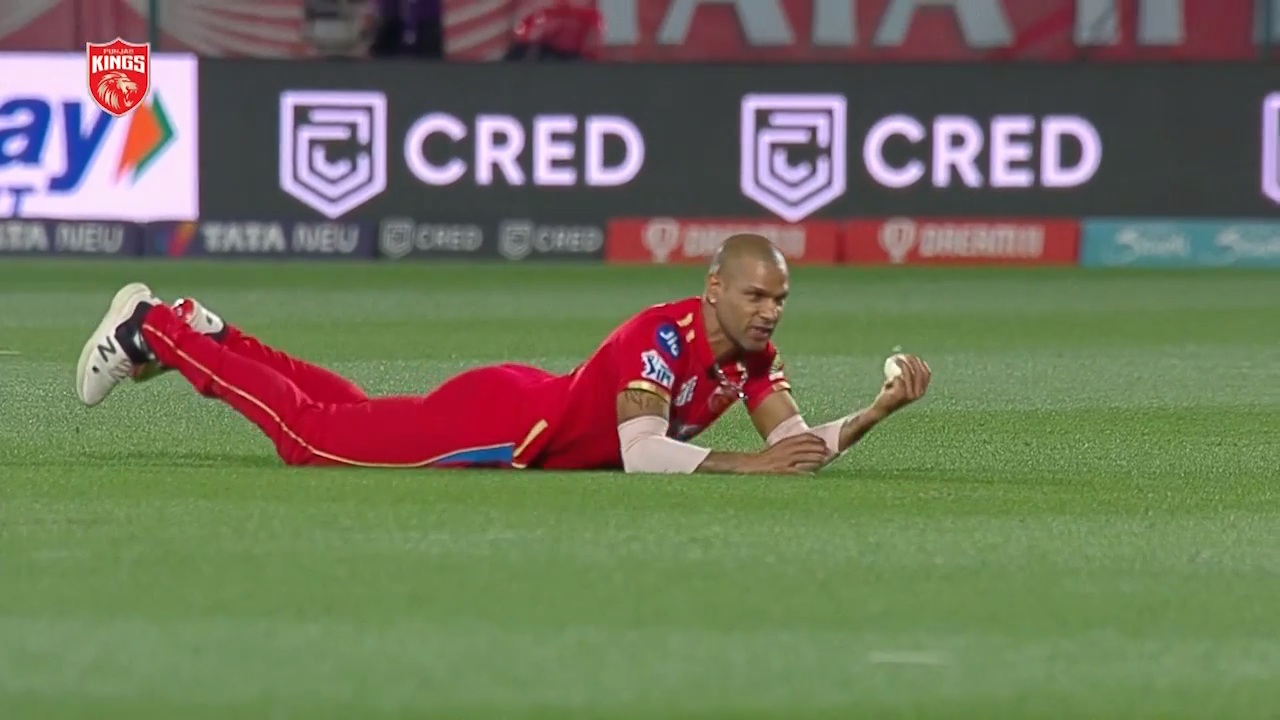 The extra bounce and lack of pace caused a top edge, which seemed destined to fall short of the long-off fielder.However, destiny had something else in mind. From the cover region, Dhawan anticipated the trajectory of the ball and launched himself into action.
Sprinting towards the falling ball, he dived forward, putting in every ounce of effort to make the catch. With remarkable agility and superb reflexes, Dhawan intercepted the ball, inches above the ground, just before it could touch the turf.
The crowd erupted in thunderous applause as Dhawan completed the catch,exhibiting his athleticism and commitment to the game. In a moment of pureexhilaration, Dhawan celebrated the catch with a therapy, reminiscent of the jubilantcelebrations seen in the sport of kabaddi.
The thaapi is a traditional Indian gesture,where one claps their hands together forcefully, signifying triumph and victory.Warner's dismissal at a crucial juncture of the match was a significant blow to his team's aspirations.
His dismissal not only ended his explosive knock but also shifted the momentum in favour of Curran's team. The catch by Dhawan not only showcased his fielding prowess but also ignited the spirits of his teammates, injecting newfound energy and motivation into their game.
Stunning from Shikhar Dhawan 🙌

(via @IPL) #PBKSvDC #IPL2023 pic.twitter.com/px5hB5y1dH

— ESPNcricinfo (@ESPNcricinfo) May 17, 2023
Shikhar Dhawan's acrobatic catch to dismiss David Warner was a spectacle that will be etched in the memories of cricket fans for a long time. The combination of Curran's well-disguised slower ball and Dhawan's extraordinary athleticism resulted in a moment of sheer brilliance on the cricket field. Dhawan's celebratory symbolized the joy and passion he brought to the game.
The catch not only ended Warner's innings but also turned the tide of the match, proving the significance of exceptional fielding in cricket's ever-evolving dynamics.