The IPL 2023 playoffs battle just got way more interesting with Royal Challengers Bangalore, Mumbai Indians, Rajasthan Royals and Lucknow Super Giants all fighting for two spots in the playoffs.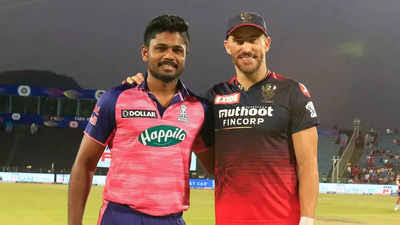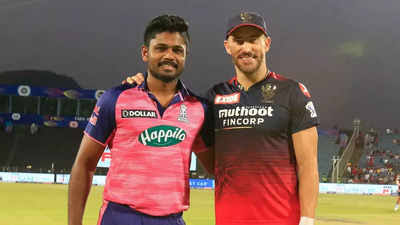 In this article we are going to talk about the chances of Royal Challengers Bangalore and Rajasthan Royals specifically.Coming to RCB, they now have a good enough chance of qualifying for the playoffs but for that they'll have to defeat Gujarat Titans in their last match of the league stage first and that is a very tough job to do.
GT have lost only 4 matches so far this season and RCB will have to bring on their best performance if they are to beat Hardik Pandya and his men.
After that, if Mumbai Indians win their remaining match against SRH, they'll have to hope that their NRR is better than MI so that they finish ahead of them in the top 4.
However, RCB can also qualify for the playoffs if they lose their remaining match. For that, they will have to hope that MI lose their remaining match and RCB end up having a better NRR than both MI and Rajasthan Royals.
Things are way more difficult for Rajasthan Royals on the other hand. They have already played all their matches in the league stage and they will now have to wait for the result of other matches. They are currently seated 5th on the points table behind RCB.
They will have to hope that both RCB and MI lose their remaining matches. Moreover, GT will have to thrash RCB by a big margin so that their NRR drops way below that of RR.
As we can clearly see, things are not in RR's hands anymore and thus their chances of qualifying for the playoffs are very slim.