Chennai Super Kings (CSK) star batsman Ruturaj Gaikwad recently shared his all-time CSK XI for IPL 2023, featuring several legendary players who have made significant contributions to the franchise's success over the years. Gaikwad's selection includes the likes of Michael Hussey, Faf du Plessis, Suresh Raina, MS Dhoni, and other prominent players who have donned the iconic yellow jersey.
In a video posted by Chennai Super Kings across their social media platforms, the 26-year-old opener revealed his ideal XI. Gaikwad opted for Michael Hussey and Faf du Plessis as the opening pair, both of whom have been instrumental in providing strong starts for CSK in previous seasons.
The middle order comprises the ever-reliable Suresh Raina, Ambati Rayudu, and the legendary skipper MS Dhoni, who also assumes the role of captain in Gaikwad's XI. Raina, a long-time CSK stalwart, has been a consistent performer and a vital cog in the team's success, while Rayudu has showcased his versatility by playing crucial innings in various positions.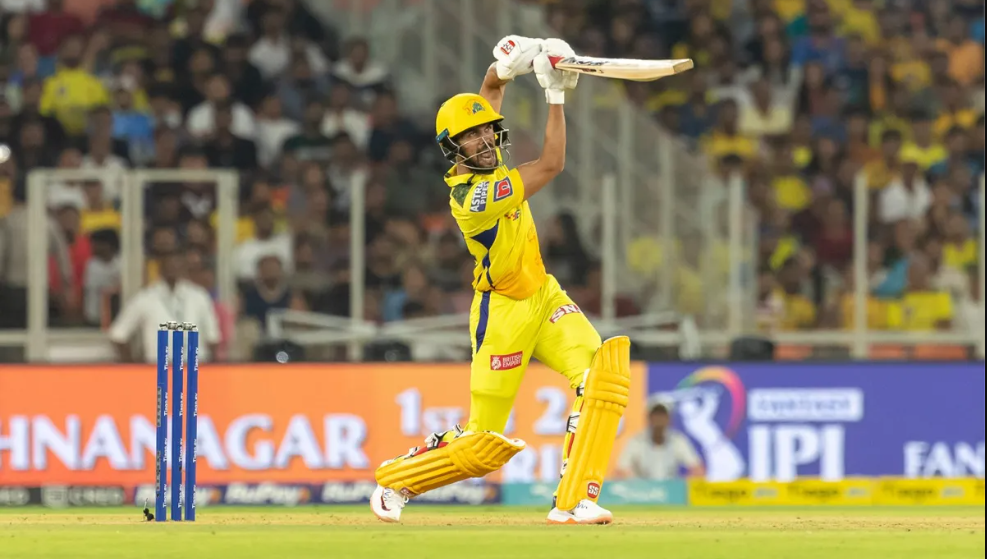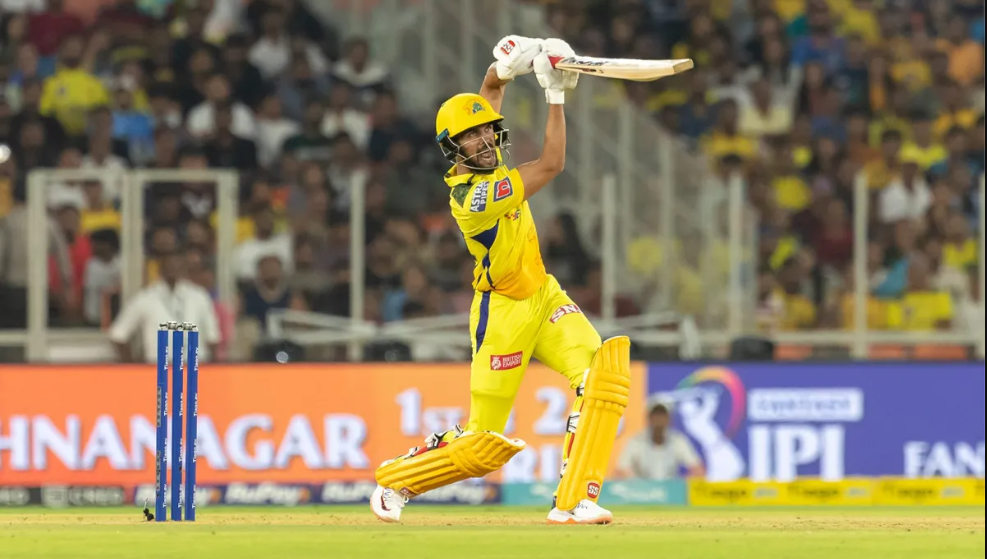 In the all-rounders' department, Gaikwad selected Ravindra Jadeja and Dwayne Bravo, both of whom possess immense match-winning capabilities. Jadeja's dynamic skills with the bat, ball, and in the field have made him a valuable asset for CSK, while Bravo's experience and ability to deliver in high-pressure situations make him a crucial component of the team.
The bowling attack comprises Ravichandran Ashwin, Imran Tahir, Deepak Chahar, and Mohit Sharma. Ashwin, an accomplished spinner, brings his vast knowledge and skill to CSK's bowling unit, while Tahir, with his variations and wicket-taking ability, has been a consistent performer for the team. Chahar, known for his swing and accuracy, has been an integral part of CSK's success in recent seasons, and Sharma's ability to bowl tight lines and lengths adds further depth to the team's bowling resources.
Currently, Chennai Super Kings find themselves in a comfortable position in the IPL 2023, occupying the second spot in the points table with 15 points from 13 matches. With only one game remaining in the group stage, they aim to secure their eighth win of the season against the Delhi Capitals to secure a spot in the knockout stages.
Under the leadership of the legendary MS Dhoni, who is likely playing his final IPL season, CSK has been in scintillating form. Having already clinched the IPL title four times, the team is eager to add a fifth championship to their illustrious record.
In their final group stage encounter, Chennai Super Kings will face the Delhi Capitals led by David Warner at the Arun Jaitley Stadium in Delhi on May 20. While Delhi Capitals have been eliminated from the tournament, they will strive to end their campaign on a positive note by disrupting CSK's plans and securing a victory.
Ruturaj Gaikwad's all-time CSK XI showcases a balanced combination of experienced and skillful players who have left an indelible mark on the franchise's history. With their formidable lineup, Chennai Super Kings aim to continue their dominant form and clinch another IPL title under the leadership of the iconic MS Dhoni.
Ruturaj Gaikwad's all-time CSK XI:
Mike Hussey, Faf Du Plessis, Suresh Raina, Ambati Rayudu, MS Dhoni (C), Ravindra Jadeja, Dwayne Bravo, Ravichandran Ashwin, Imran Tahir, Deepak Chahar, Mohit Sharma