The final of the World Test championship is closing in as a result seems almost inevitable hereon. A fine batting performance by Australia in both the innings saw them set a mammoth target of 444 runs for India to chase in the 4th innings.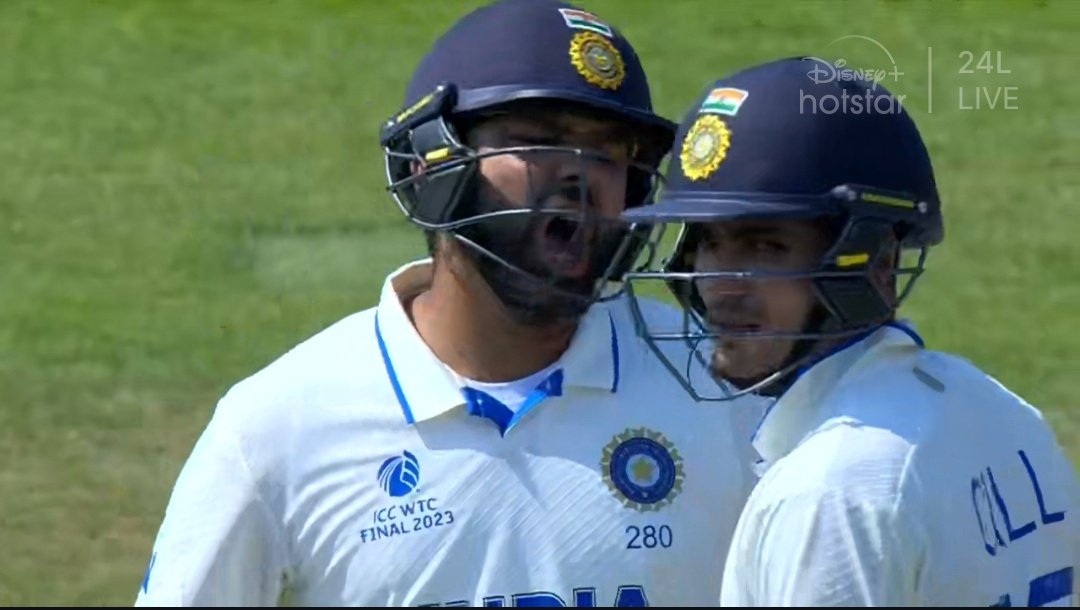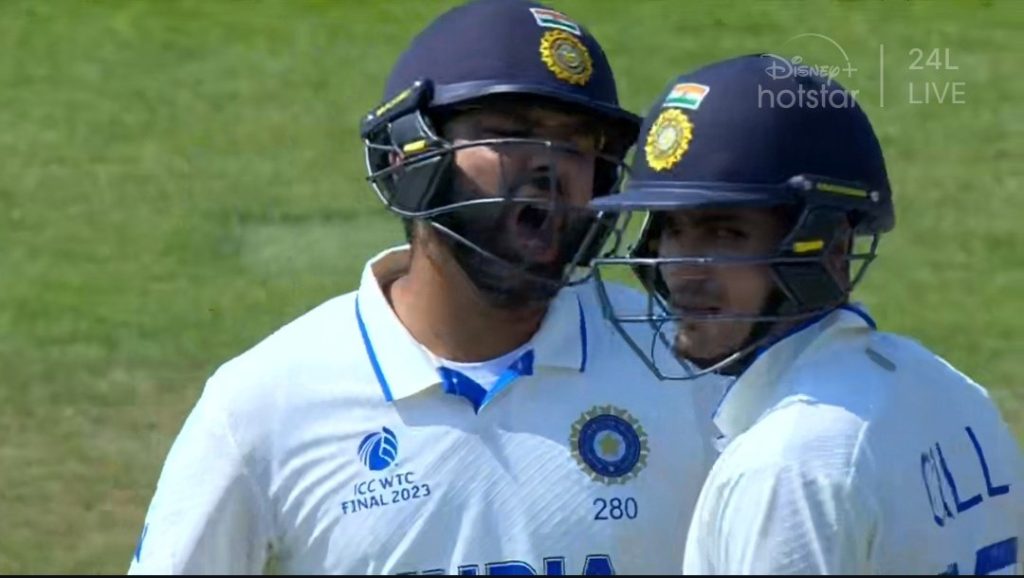 India came out all guns blazing as skipper Rohit Sharma along with Shubhman Gill provided their side a fine start. The duo had added 41 runs for the first wicket until the end of the 7th over. However the first ball of the 8th over that was bowled by Scott Bolland created some serious amount of controversy.
Shubhman Gill who was looking well set after having scored a run a ball 18 was outfoxed by Bolland's delivery as the ball kissed past the outside edge of his bat. Cameron Green at Gully took a stunning one handed catch low to his left. The on field umpires referred the decision of whether it was a fair catch or not to the third umpire much to everyone's expectations.
However to everyone's surprise after checking several angles of the catch, the final decision on the big screen read "OUT" a couple minutes later. The Indian fans along with the players in the dugout were disgusted because replays seemed to show that Green didn't have his fingers underneath the ball while it hit the ground for a split second. Much to everyone's disappointed India lost its first wicket early in a massive run Chase as the scoreboard read 41/1 after 7.1 overs at Tea at Day 4.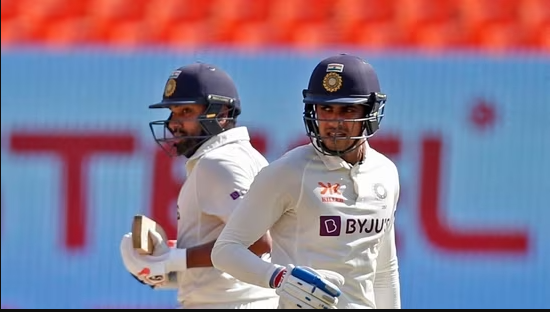 India still needs to score another 403 runs in 130 overs which will span for around 4 more sessions until the end of Day 5. The World Test Championship is expected to provide the fans with a pretty close encounter on the final day as it stands.
Third umpire watching the replay before pressing out 🤦 #WTCFinal pic.twitter.com/ZTFeGsihpC

— Wasim Jaffer (@WasimJaffer14) June 10, 2023
It was a great effort from Cameron Green but it is the moment immediately after the catch is taken, when the hand turns, that must cause Shubman Gill to be very disappointed.

— Harsha Bhogle (@bhogleharsha) June 10, 2023
Third umpire while making that decision of Shubman Gill.

Inconclusive evidence. When in doubt, it's Not Out #WTC23Final pic.twitter.com/t567cvGjub

— Virender Sehwag (@virendersehwag) June 10, 2023
Ravi Shastri said " If it was Steve Smith in place of Shubman Gill, Umpire would have given this as Not Out (laughs)#INDvsAUS #WTCFinal #WTC23Final #Gill pic.twitter.com/ALBPNoYGru

— 👑👌🌟 (@superking1816) June 10, 2023
Richard Kettleborough has taken the charge against India once again.

Shubman Gill was clearly not out pic.twitter.com/WzYdqEt3SJ

— Kunal (@crichunter_) June 10, 2023
BKL 🤬 Third Umpire
it's clearly Not Out#WTCFinal #INDvAUSpic.twitter.com/vJ8kLTsHAf

— 𝙲𝙷𝙸𝚁𝙰𝙶 𝙱𝚄𝙽𝙳𝙴𝙻𝙰 (@chiragbundela88) June 10, 2023
3rd umpire gives out to Shubman Gill

Rohit Sharma to cheater umpires be like

It's OUT or NOT OUT according to you?#RohitSharma𓃵 #RohitSharma #WTCFinal #WTC23Final #INDvsAUS #AUSvIND #Umpires #Umpire #Gill #WTC2023 #cheating #AUSvsIND pic.twitter.com/eQcIOIvERy

— Ashutosh Srivastava 🇮🇳 (@sri_ashutosh08) June 10, 2023
Camerman will zoom in the most for kisses during match but won't get perfect camera angle to decide whether it's OUT or NOT OUT.

Cheating at its best. Cheater Australia. Cameron Green 🤡#WTCFinal #Gill #INDvsAUS pic.twitter.com/Gz0tatdnia

— Akshat (@AkshatOM10) June 10, 2023
Such a shameful act – Cameron Green & Aus – Grow up and Live up to Sportsmanship!

What's 3rd umpire has done ?
Ball clearly touched the ground and hand was not below it. 🤔

Gill was not out!#WTCFinal #INDvsAUS @ICC @BCCI @ShubmanGill pic.twitter.com/NkhJMZB2SX

— Sitab Chaudhary-Office (@sitab_chaudhary) June 10, 2023
The cheater of the Day award goes to Richard kettleborough, 3rd umpire of #WTCFinal
Gill was clearly Not Out.#INDvsAUS pic.twitter.com/AbTGsR1QfD

— Vivek Gupta (@30guptavivek) June 10, 2023
Unlucky Shubman Gill.

It should've been Not Out pic.twitter.com/e1OqF2PCpX

— Loukik Kapase 🇮🇳 (@KapseLoukik) June 10, 2023