The ICC cricket World Cup 2023 is underway and has been providing the fans with some extraordinary bit of cricketing entertainment ever since it's commencement. The tournament that provides the best cricketing issense from all across the world to prove their worth on the biggest stage has been a massive success yet again in terms of living up to the fans' expectations.
Amidst several moments on and off the pitch that have drawn a considerable amount of attention from the viewers so far, one that has been a really noteworthy one recently is that of Virat Kohli's fantastic piece of batting right after his arrival on the crease in the match between India and Bangladesh.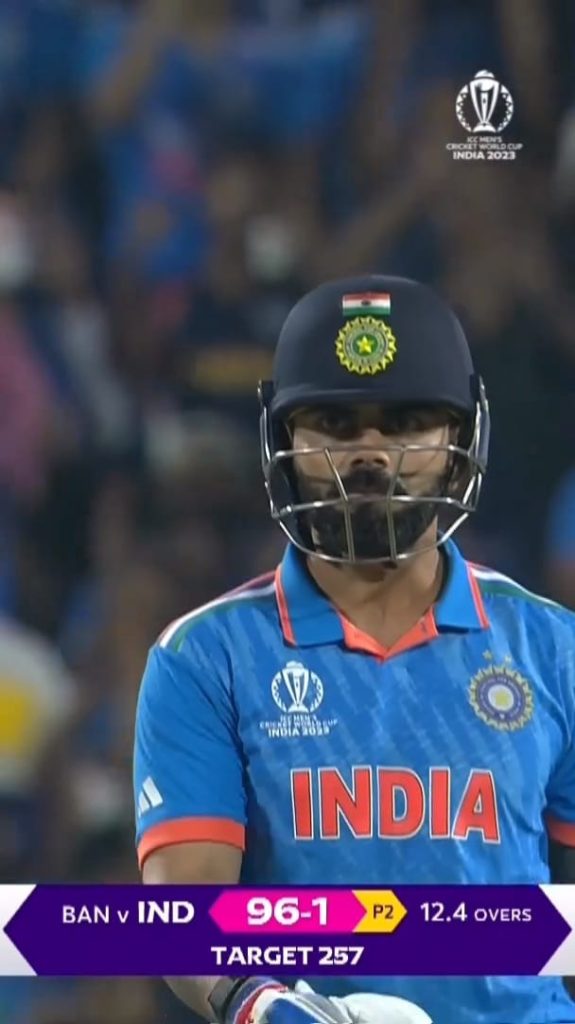 Bangladesh batting first had put up a total of 256/8 in their 50 overs. India got off to a fantastic start in their chase as the opening duo of Rohit Sharma and Shubhman Gill seemed to be in no trouble whatsoever. The batters did extremely well to counter the opening spells of the Bangladeshi bowlers to pile on runs for fun in the first batting powerplay within the first 10 overs.
Rohit Sharma who was looking extremely dangerous with his big hitting on regular intervals was eventually dismissed of a short ball in the fourth ball of the 13th over by Hasan Mahmud right after he was hit for a six in the previous delivery.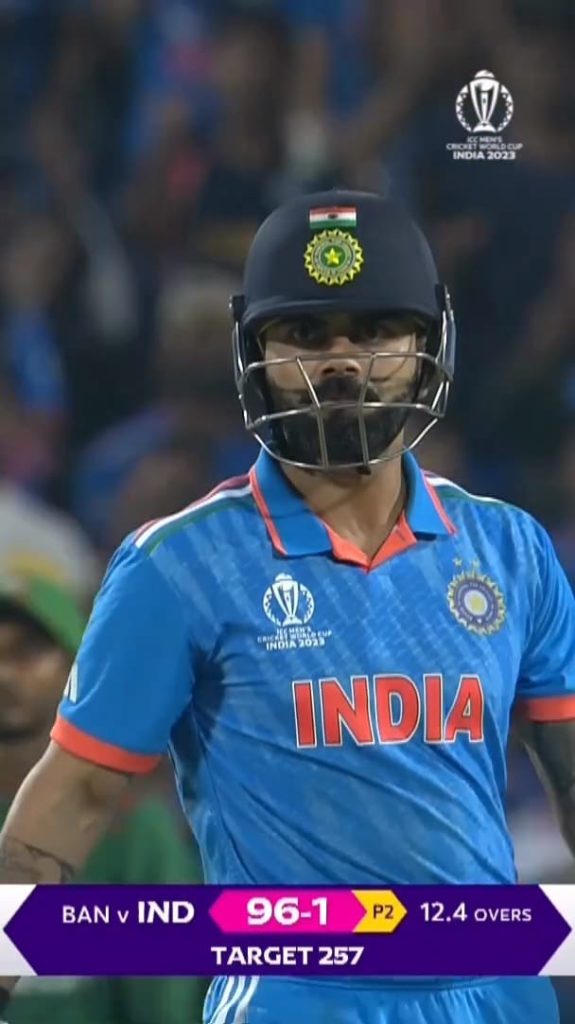 Virat Kohli who came in flicked the first ball he faced towards mid wicket to gather a couple of runs. The ball was called a "No ball" by the umpire as Kohli and india for a free hit in the next delivery. Kohli made no mistake as he smashed the next ball for a boundary past the man in mid on.
The umpires however called yet another no ball to everyone's surprise as the free hit continued yet again. Kohli this time took no half measures as he lofted the ball over the mid wicket region for a sublime six. The over thus vonsted Bangladesh a total of 23 runs. India managed to accumulate 14 runs since Virat Kohli's arrival just off one legitimate delivery.