The World Test Championship final between India and Australia has reached it's peak stages as the climax remains to be seen on Day 5 at Oval. Both the sides will be fancying their chances to emerge victorious and lift the WTC title tomorrow as the game stands pretty much evenly poised by the end of Day 4.
Many moments have lead to the test match so far being shaped into a memorable one for all the fans. However amongst several important moments, one incident which has been a topic of serious discussion amongst the fans as well as the various experts and analysts who have been following the game closely right from the beginning.After being set a mammoth target of 444 runs to chase in the 4th innings, Indian openers came out all guns blazing as they smashed the bowlers to all parts of the ground right from the beginning.
One tap, one hand is out?! 😯 #WTCFinal #ShubmanGill pic.twitter.com/I8BEfZctk5

— Ameya (@i_am_ameya) June 10, 2023
The Rohit – Gill duo had done well to negotiate the tough first few overs and added a quick fire 41 runs inside the 7 overs of the Indian innings. It was however in the 2nd delivery of the 8th over which was being bowled by Scott Bolland that the ball managed to outfox a well set Gill as the ball kissed the outside edge.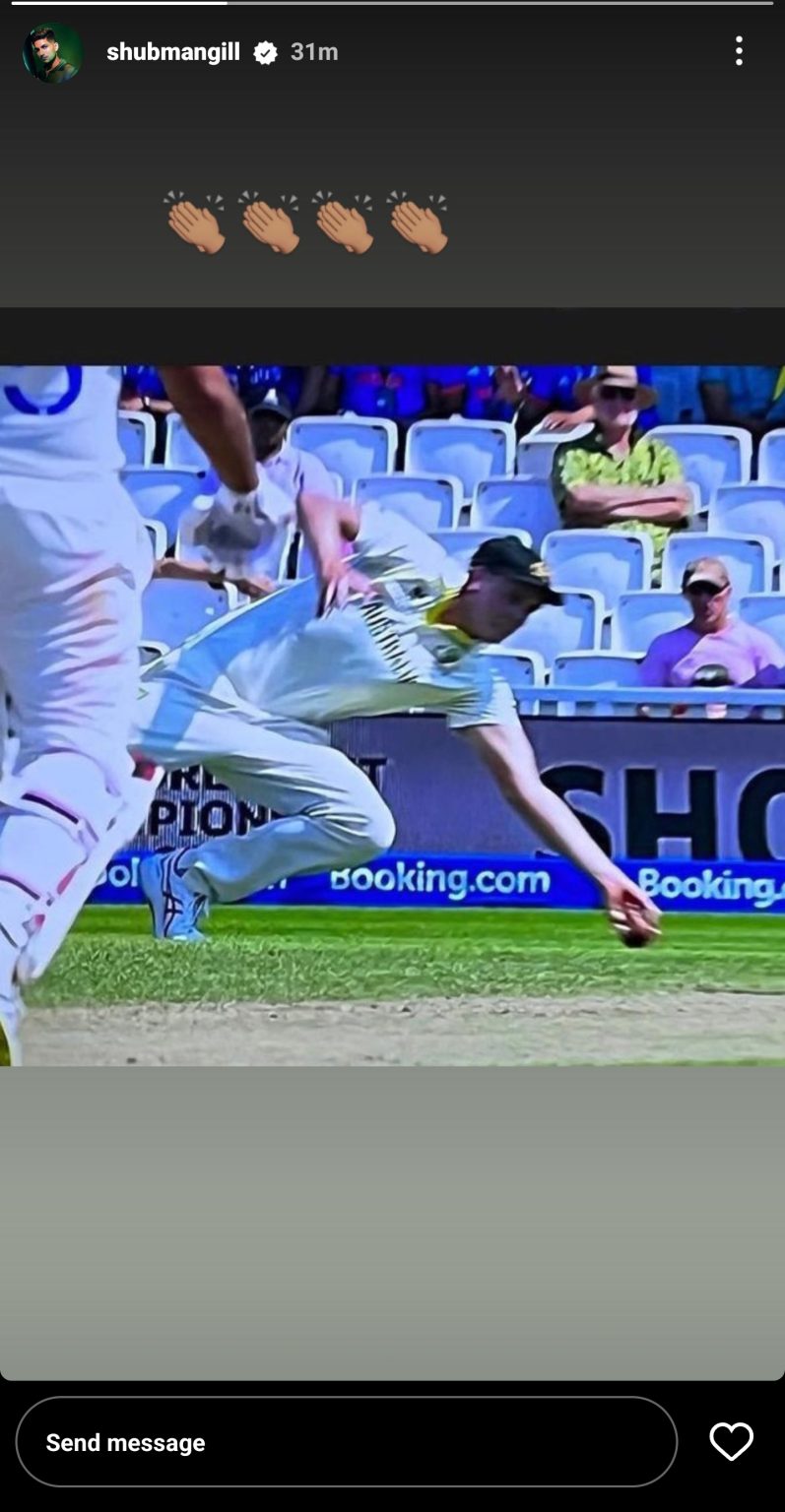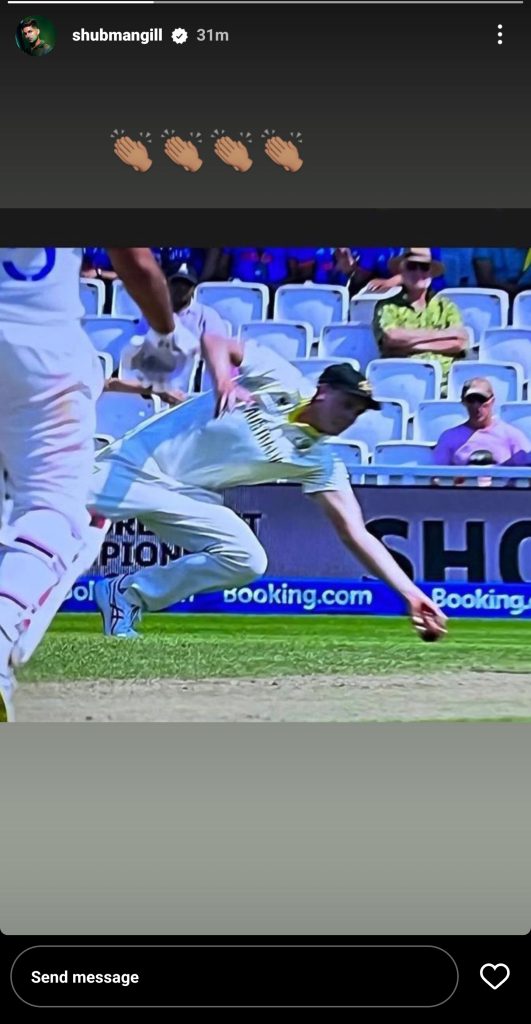 Cameron Green at Gully took a fine one handed catch low to his left. The decision as to whether the catch was a clean one or not was referred to the Television umpire. Despite several angles of the replay showing clear evidences of Green's fingers not being underneath the ball, the final decision shown on the big screen was that of "OUT" much to the disgust of the Indian fans.
🔎🔎🤦🏻‍♂️ pic.twitter.com/pOnHYfgb6L

— Shubman Gill (@ShubmanGill) June 10, 2023
Shubhman Gill later took to his social media platforms later on and posted a close angle of Cameron Green's catch that clearly showed the ball had touched the ground. The 23 year also added a caption that readDespite the failure of the top order, India managed to finish the day on a high thanks to some serious but of resistance by Virat Kohli (44*) and Ajinkya Rahane (20*). India are 164/3 at the end of Day 4 and will be needing 280 more runs in the 97 remaining overs on Day 5 to script a historical win at the Oval.