Politics requires popularity; therefore a cricketer easily carves out his niche in a political career. Cricketers enjoy the fame they amass during their cricketing journey- at a time when they go gaga on the cricket ground.
There is nothing to hyperbolize that cricketers often receive a bulk of offers from political parties to join political hands. However, some cricketers organise their own party and they majorly succeed in wooing people out of their cricketing achievements. We have laid out a list of 10 cricketers from all around the world who turned politicians-
10. Imran Khan
Imran Khan is the former Pakistani all-rounder, who led his side to the ICC World Cup victory in 1992. He amassed 7,516 runs and taken 544 wickets in international cricket. Post retirement from cricket, Khan founded his own political party Pakistan Tehreek-e-Insaf (PTI) in 1996.
Khan supported the military coup after Kargil War against India in 1999 pinning prospects that the army would do away with corruption and political mafia's wrong activities.
9. Mohammad Azharuddin
The former Indian captain Mohammad Azharuddin made his international debut in 1984. He played 99 Test matches making 6216 runs and 334 ODIs scoring 9378 runs.
Though his birthplace is Hyderabad, yet he contested an election in a small city of Uttar Pradesh on a congress seat beating his close rival Kumar Sarvesh of the BJP by a huge margin.
8. Sanath Jayasuriya
Jayasuriya was probably the only cricketer who engaged in politics at a time when he was a regular part of Sri Lanka Cricket Team. He is a legendary cricketer and has had many achievements in his cricketing career. He has 6,973 Test runs and 13,430 ODI runs to his name.
He kissed his first success in politics in 2010 when he became an MP. The most interesting thing about Jayasuriya is that he loves dancing; moreover, he participated in an Indian Dance Show (Jhalak Dikhla Jaa) in 2012
7. Mansoor Ali Khan Pataudi
Mr Pataudi was former Indian batsman who played 45 Tests and scored 2793 runs with a good batting average of 34.91. His nickname was tiger Pataudi. Mr. Pataudi was born to a royal family in Bhopal in 1941. He joined congress in the early 1990s and contested an election in 1991 but received only misfortunes.
6. Vinod Kambli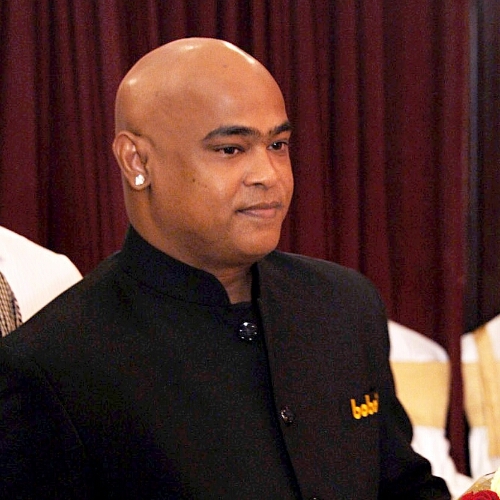 Kambli was a former Indian batsman who played a big role as a middle order batsman. He is a childhood fan of Sachin Tendulkar. The passion of Kambli for cricket can be understood by refreshing the memory of the ICC World Cup back in 1996 when Kamli broke into tears after India lost to Sri Lanka in the Semi Final.
He has 1084 Test runs and 2477 ODI runs to his name. His batting average in Test cricket is 54.20, which is better than almost all world class batsmen. Kambli contested a Lok Sabha Election in 2009 on an LBP ticket but lost.
5. Hashan Tillakaratne
42-year-old Hashan is another legend of Sri Lanka. In his cricketing career, he played 83 Tests and 200 ODI matches scoring 8334 runs in both the formats altogether. After his retirement, he joined the United National Party of Sri Lanka.
4. Chetan Chauhan
Chetan Chauhan was born on 21 July 1947 in Bareilly Uttar Pradesh. He scored over 2 thousand international runs in 40 matches. He later joined the BJP. He fought an election from Amrohi constituency in 1991 but lost.
3. Kirti Azad
Kirti Azad is also a former Indian cricketer. Azad played his first international match against New Zealand on February 23, 1981. He fought an election from Darbhanga for the BJP and successfully pulled it off.
2. Navjot Singh Siddhu
Sidhu has many images in public. He is not only a cricketer but a Shayar, Judge, Politcian, Commentator etc. he is widely known as Sixer Sidhu for his ability to smash the ball for a six. He has played the role of judge on an Indian TV show- Laughter Challenge.
Later he was featured for the same role in Comedy Night With Kapil Sharma- the show got a huge success. Sidhu contested an election from Amritsar on a BJP ticket and came out with flying colours in the pole.
1. S. Sreesanth
Shanthakumaran Sreesanth is a former Indian cricketer who was accused of spot-fixing in the IPL. Later, a city court of Delhi cleared his name; however, he was suspended from Indian cricket by the BCCI. He recently joined the club of above cricketers who made it to politics by turning to the BJP.