Sachin Tendulkar is a former Indian cricketer widely regarded as one of the greatest batsmen in the sport's history. Born on April 24, 1973, in Mumbai, India, Tendulkar began playing cricket at a young age and quickly showed a remarkable talent for the game. Tendulkar is known for his exceptional skills with the bat.
He has scored over 34,000 runs in international cricket, including 100 international centuries. His ability to dominate the bowling attack and play under pressure sets him apart from other players.
Tendulkar has been the backbone of Indian cricket for over two decades and has led his team to several victories. Sachin Tendulkar is a cricketing legend and a true icon of the sport. His achievements and contributions to Indian cricket are remarkable, and his legacy will continue to inspire future generations of cricketers. 
During the ICC ODI World Cup final between India and Sri Lanka at Wankhede Stadium in Mumbai, Sri Lanka posted a total of 274/6 in 50 overs, thanks to Mahela Jayawardene's unbeaten century.
In response, Team India lost Virender Sehwag early, putting pressure on them. Sachin Tendulkar, who was expected to lead India's chase, was only able to score 18 runs before being dismissed by Lasith Malinga.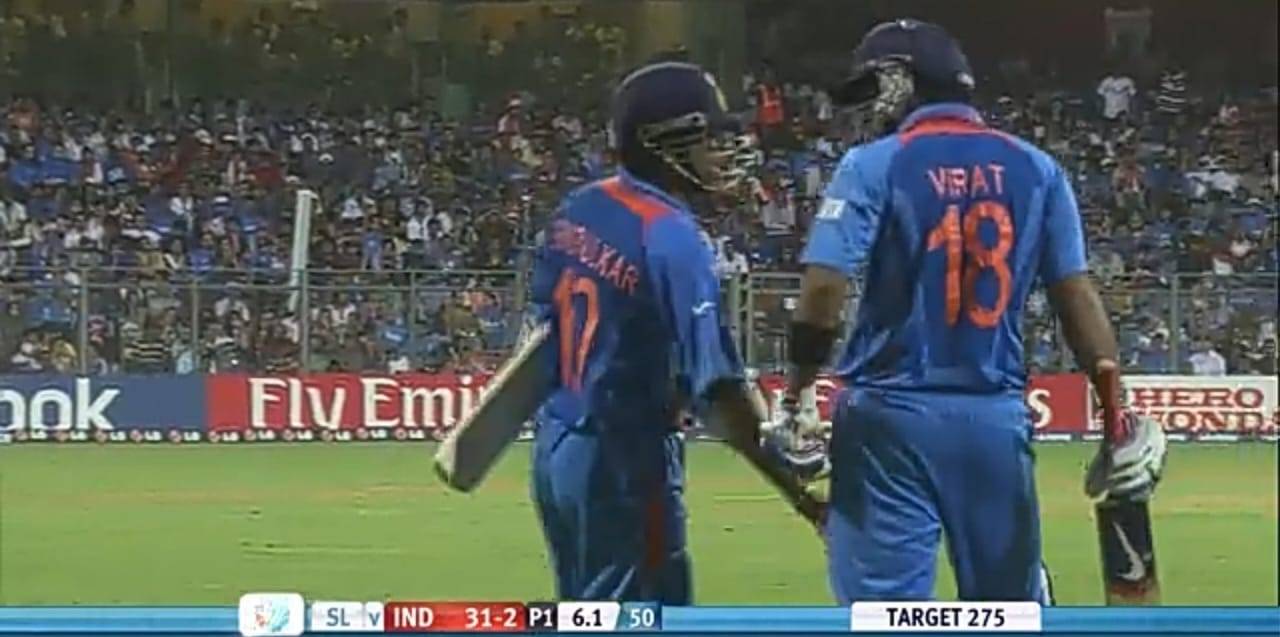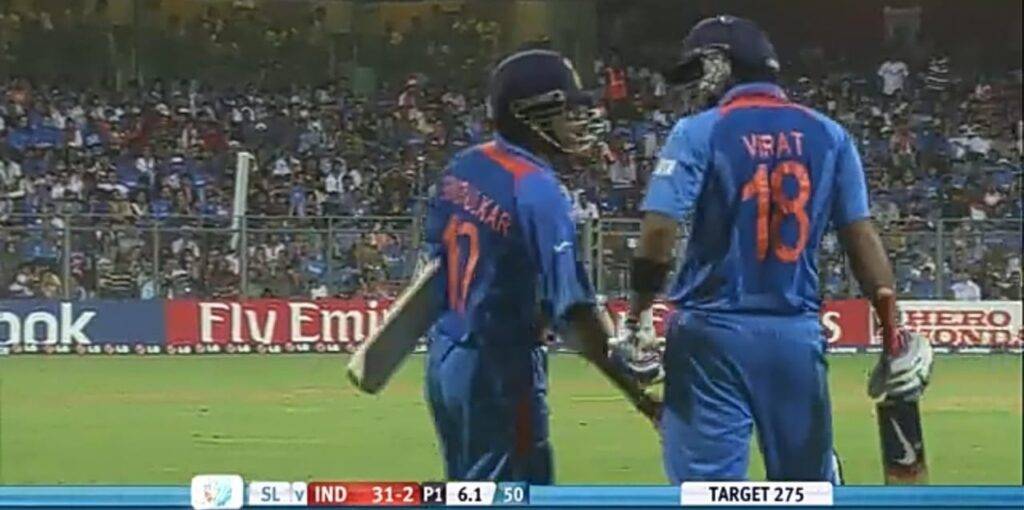 As Tendulkar made his way back to the dugout, he said something to the young Virat Kohli, who was stepping out to bat. Fans were curious to know what Tendulkar had said to Kohli at that moment. During a recent interaction with fans in the campaign #AskSachin, Sachin Tendulkar revealed that he had told Kohli that the ball was still swinging a bit, indicating that Kohli should be cautious while batting.
"Ab bhi ball thoda swing ho raha hai!" https://t.co/7V5WFbkmQx

— Sachin Tendulkar (@sachin_rt) April 21, 2023
Tendulkar's advice to Kohli highlights his experience and knowledge of the game. He was able to provide guidance to Kohli in a critical moment, which may have helped Kohli adjust his batting strategy accordingly.
This interaction between two of India's greatest cricketers shows the importance of mentorship and guidance in the sport.
Overall, Sachin Tendulkar's brief exchange with Virat Kohli during the World Cup final provides an insight into the world of cricket and the value of experience and mentorship.