Mumbai Indians (MI) captain Rohit Sharma is one of the most successful players in the Indian Premier League (IPL), having won the tournament five times with his team. However, his poor run of form with the bat has seen him come under criticism from fans, with many taking to social media to express their frustration.
In the 46th match of IPL 2023, Rohit's batting woes continued as he was dismissed for a three-ball duck against Punjab Kings (PBKS). This was yet another failure for the Indian opener, who has scored only 184 runs in nine games this season, at an average of 20.44.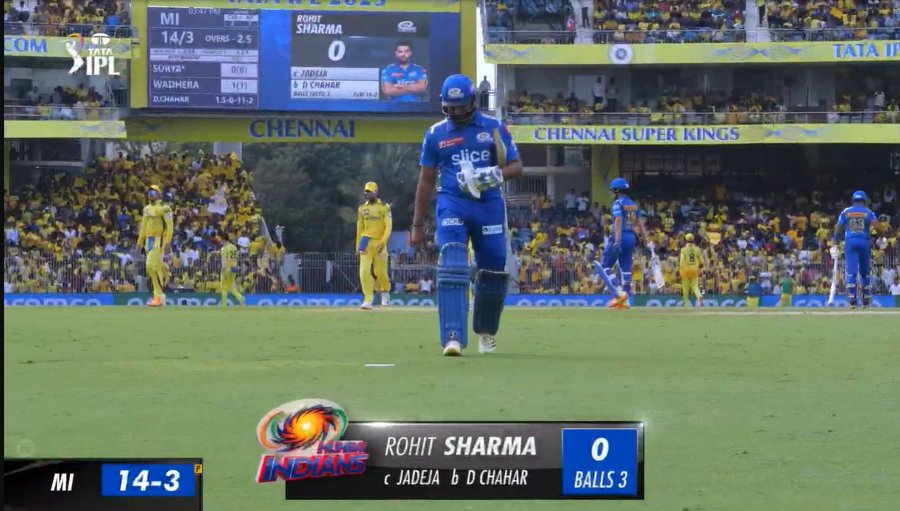 Fans have been quick to point out Rohit's lack of contribution to the team's success this year. Some have even gone as far as to compare him to an appendix, a vestigial organ that has no significant function in the human body.
One fan tweeted, "Rohit Sharma's contribution in MI is like appendix contribution in a body. It's there, but it doesn't really do much." Another fan commented, "Rohit Sharma is living on his past glory. He needs to step up and perform for MI to have any chance of making it to the playoffs this year."
Rohit's poor form is a cause for concern for MI, who are currently struggling to make it to the playoffs this year. With only four wins from nine games, they are in danger of missing out on the knockout stages of the tournament for the first time since 2015.
However, there are some fans who have come out in support of the Indian opener, stating that he is a proven match-winner and will come good eventually. "Rohit Sharma is a class player, and he will bounce back. We have seen him do it in the past, and he will do it again," said one fan.
It is worth noting that Rohit has been a key player for MI over the years, having scored over 5000 runs in the IPL at an average of 31.31. He has also won the tournament's Orange Cap twice, in 2013 and 2019, and has been an integral part of MI's success in recent years.
Despite the criticism, Rohit remains a popular figure among cricket fans, both in India and around the world. He has a massive following on social media and is widely regarded as one of the best batsmen in the world.
Rohit Sharma's poor form with the bat has been a cause for concern for MI fans, who are hoping that their captain can find his rhythm soon. While the criticism has been harsh, it is a testament to the high standards that Rohit has set for himself over the years. With his experience and talent, there is no doubt that he will bounce back and help MI in their quest for a sixth IPL title.