In a stunning turn of events, the Virat Kohli's Royal Challengers Bangalore (RCB) were eliminated from the playoffs, allowing the Mumbai Indians (MI) to secure a spot in the next stage of the tournament. The Bangalore crowd was left in pin-drop silence as they watched their team miss out on the playoffs.
A crucial six by Shubman Gill of the GT in the dying moments of the match sealed RCB's fate while providing MI with much-needed momentum. Despite a strong team performance and commendable innings by Gill, RCB found themselves falling short in crucial areas throughout the season.
The atmosphere at the ground was filled with disappointment as RCB failed to make it to the playoffs. The crowd's hopes were dashed when Parnell delivered a length ball on the stumps, which Gill successfully dispatched for six, narrowly beating the fielder at long-on. This vital shot ensured MI's entry into the playoffs and left RCB contemplating missed opportunities.
RCB had a strong team lineup for the crucial match, which made their elimination even more disheartening. Shubman Gill's outstanding innings were particularly noteworthy, showcasing his skill and determination. Despite his performance, RCB's efforts fell short due to several factors that plagued them throughout the season.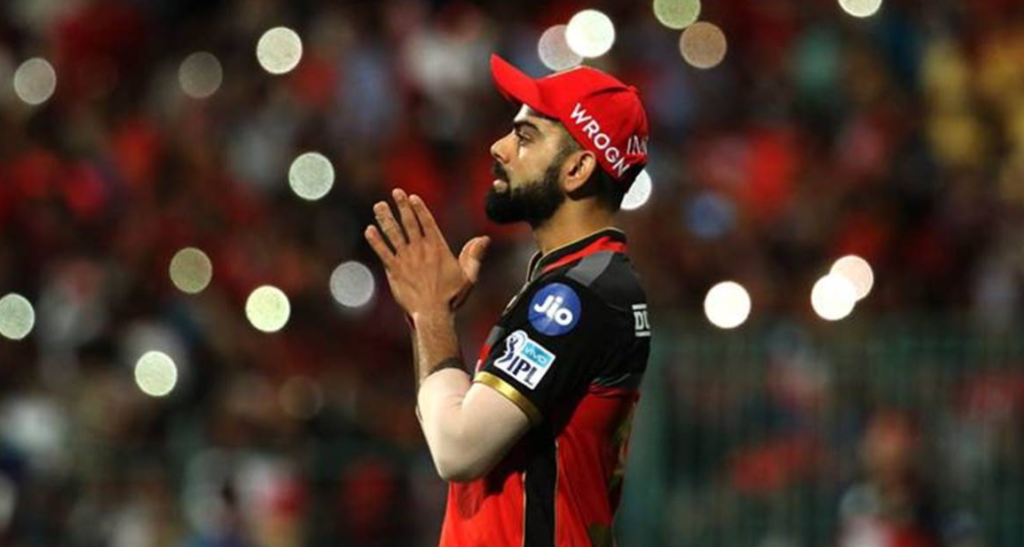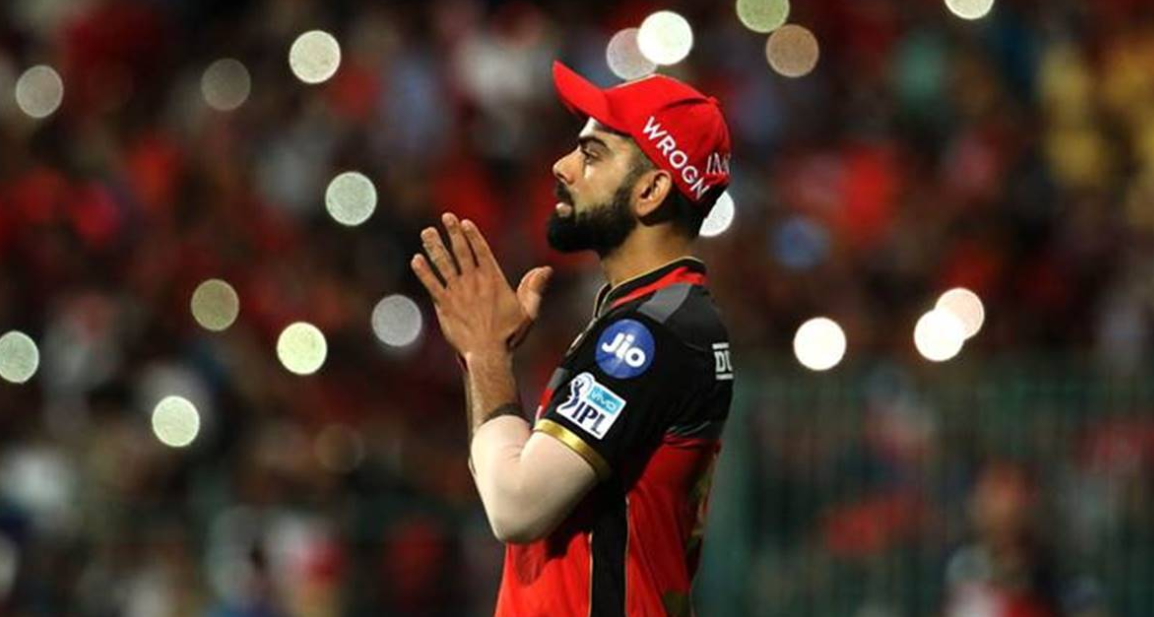 Twitter was flooded with heartfelt reactions as the news of Royal Challengers Bangalore's (RCB) elimination from the playoffs broke. Emotions ran high, with fans expressing their sadness and sympathy for the team and, in particular, their admiration for captain Virat Kohli. The image of Kohli giving his all, scoring back-to-back centuries for RCB, only to see them fall short, was described as the "most painful picture of the IPL."
Many users expressed their sadness for Kohli, acknowledging his unwavering dedication and the immense effort he puts into every game. Fans praised the RCB fan base for their unwavering support and patience, highlighting that they deserved more respect.
The sentiment of hope remained, with fans expressing their belief that someday RCB, along with Kohli, would see their dream of winning the coveted IPL trophy come true. The overwhelming consensus on Twitter was that RCB possesses the best fan base among all IPL teams, evident in the passionate cheers and immediate silence that filled the stadium.
One area of concern for RCB was their failure to accumulate runs consistently, especially during the latter stages of their innings. While their top four batsmen contributed significantly, there were missed opportunities to score more runs and set imposing targets for their opponents. The lack of finishing prowess in the middle order was another issue that hindered RCB's progress, as they struggled to close out matches effectively.
RCB's bowling unit also faced challenges, particularly in the middle overs where they failed to take wickets consistently. This inability to break crucial partnerships and apply sustained pressure on the opposition batsmen cost them dearly throughout the season. To succeed in future campaigns, RCB needs to strengthen its middle-order batting and ensure they have the ability to finish matches convincingly.
The elimination of RCB and the subsequent qualification of MI left the Bangalore crowd in a state of disappointment and shock. Despite having a strong team, RCB's inconsistencies in scoring runs and finishing matches proved to be their downfall.
Going forward, the team needs to address these issues and build a more robust middle-order batting lineup to secure victories in crucial moments. While this season may have ended on a disappointing note for RCB, they now have an opportunity to regroup, analyze their performance, and come back stronger in the future. RCB's inconsistencies in scoring runs and finishing matches proved to be their downfall.
This man had us on our feet these last two games. An absolute force of nature. 👏

The 🐐 pic.twitter.com/QS3EEvnoUb

— Lucknow Super Giants (@LucknowIPL) May 21, 2023
Virat Kohli was simply spectacular to get his 7th IPL hundred but unfortunately didn't get much support from others today .
Shubhman Gill was spectacular and got much needed support from Vijay Shankar. Great win for Gujarat and
Congratulations to Mumbai for making it to the… pic.twitter.com/MuQbU3N0rg

— Virender Sehwag (@virendersehwag) May 21, 2023
Leading run-scorer in T20 World Cup & back-to-back centuries in must-win games in IPL 2023,

Virat Kohli deserved better 💔 pic.twitter.com/uSVFUBJe0z

— CricTracker (@Cricketracker) May 21, 2023
Congratulations @ShubmanGill @gujarat_titans and @mumbaiindians 💯 Waiting for the gedi 🚘 now #Akash how about one from your collection? 🤪 #GTvsRCB @IPL pic.twitter.com/H3WdiUxymz

— Yuvraj Singh (@YUVSTRONG12) May 21, 2023
Spectacular show by @ShubmanGill. Congratulations @mipaltan on qualifying to playoffs. #RCB's silverware dreams shattered again. #IPL2023 #RCBvGT

— Yusuf Pathan (@iamyusufpathan) May 21, 2023
Massive congratulations to @gujarat_titans on an incredible victory today! 🙌 Stellar teamwork, exceptional skills, and a well-deserved win. Special shoutout to the unstoppable @ShubmanGill for his breathtaking century! 💯#IPL2023 #RCBvGT

— Suresh Raina🇮🇳 (@ImRaina) May 21, 2023
Congratulations to the whole @mipaltan for securing their spot in the playoffs! 🏆💪 What a fantastic journey so far, showcasing their champion spirit and undeniable talent. The race for the trophy intensifies, and we can't wait to see them in action! #IPL2023 #MIvSRH

— Suresh Raina🇮🇳 (@ImRaina) May 21, 2023
.@CameronGreen_ & @ShubmanGill batted well for @mipaltan. 😜

Amazing innings by @imVkohli too to score back-to-back 100's. They all had their methods & were in the class of their own.

So happy to see MI in the playoffs. Go Mumbai. 💙 #AalaRe #MumbaiMeriJaan #IPL2023 pic.twitter.com/D5iYacNEqc

— Sachin Tendulkar (@sachin_rt) May 21, 2023
It was evident that this would be Virat's day from the very first ball when he played that cover drive.

Virat and Faf both looked in total control, they not only played many big shots but also ran rather well between the wickets to build a successful partnership.

186 wasn't a… pic.twitter.com/YpIFVroZfi

— Sachin Tendulkar (@sachin_rt) May 18, 2023
The guy who will score 10,000 IPL runs. Back to back 💯 for elegant @ShubmanGill 👏

— Irfan Pathan (@IrfanPathan) May 21, 2023
15 Saal Guzre do hi Alfazo mein. Ek Aas mein dusra kash mein. RCB
Fans ka trophy ka intezar barkarar.

— Irfan Pathan (@IrfanPathan) May 21, 2023
SHUUBBAMAAAAN GILLL . You Beauty. What a batting shera 🔥🔥🔥🔥🔥🏹 @gujarat_titans @ShubmanGill @IPL

— Harbhajan Turbanator (@harbhajan_singh) May 21, 2023
I feel for you #RCB fans. You give everything to your team, not many get this kind of support.

— Harsha Bhogle (@bhogleharsha) May 21, 2023
RCB team and Virat Kohli every year to RCB fans .

What an inning by Shubhman Gill and

The #GOAT𓃵 MUMBAI Indians is in the #IPLPlayOffs #RCBvGT #ViratKohli #RohitSharma𓃵 #MIvsSRH #MumbaiIndians pic.twitter.com/ekBz0Ija9y

— ClockTower (@Clocktowerrr) May 21, 2023
Heartbroken RCB players and Sad RCB fans, this video will break your heart. Virat Kohli, Siraj and other staff all in pain. 💔💔💔https://t.co/PgZ8eOg1vB

— Silly Context (@sillycontext) May 21, 2023
RCB fans right now pic.twitter.com/OTr4HoR10A

— Sagar (@sagarcasm) May 21, 2023
https://t.co/4cQYTStvUh pic.twitter.com/22RyeUvL9l

— Rajasthan Royals (@rajasthanroyals) May 21, 2023
𝐐, ho gaya na? 🥰#OneFamily #MIvSRH #MumbaiMeriJaan #MumbaiIndians #TATAIPL #IPL2023 pic.twitter.com/TSGlrLXVDx

— Mumbai Indians (@mipaltan) May 21, 2023
Haarcb doesn't deserve him pic.twitter.com/fxXFUsDUI3

— . (@onlyRP17matters) May 21, 2023
He tried so hard
He went too far
But in the end
It doesn't even matter 😞

I don't care about Haarcb but my man deserves better. Feel sad for you Virat Kohli 💔 pic.twitter.com/LavlFHz4fL

— Aarav (@sigma__male_) May 21, 2023