In the game of cricket, luck can often play a significant role in the outcome of a match. This was evident in the game between Chennai Super Kings (CSK) and Sunrisers Hyderabad (SRH), where an unfortunate incident of run-out resulted in the dismissal of Ruturaj Gaikwad.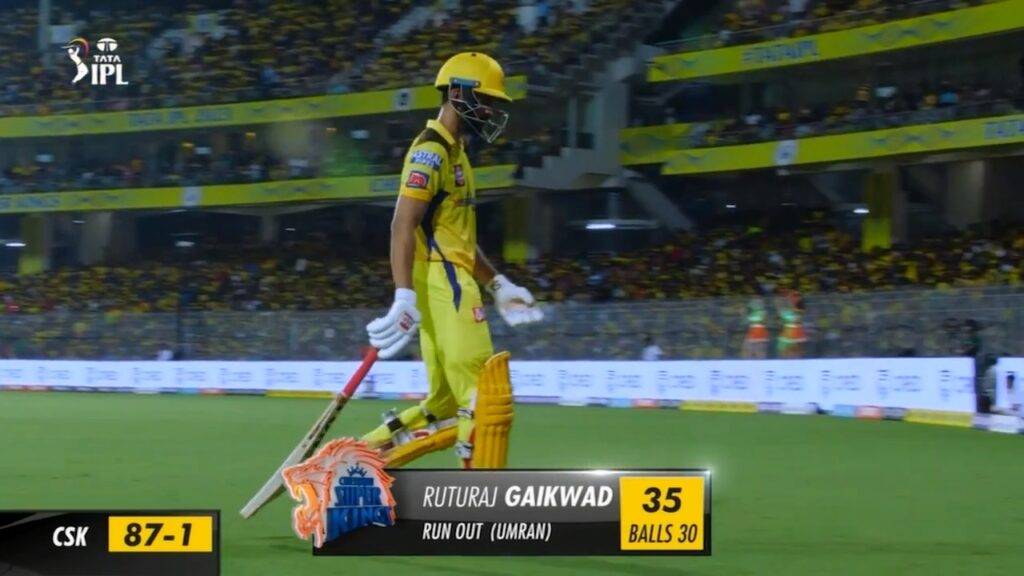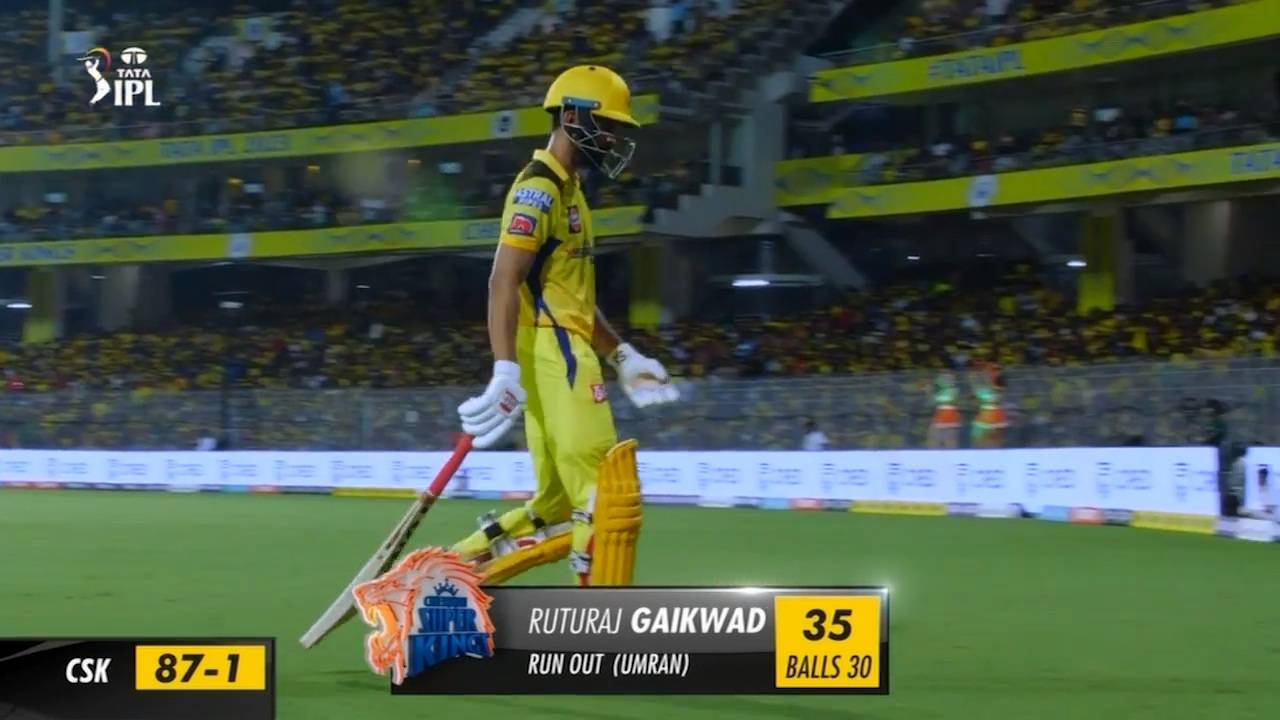 It happened in the 10th over of the CSK innings when opener Gaikwad was at the non-striker's end, with Devon Conway facing the bowling of SRH's Umran Malik. Conway hit a powerful straight drive that appeared to be heading towards the boundary, but unfortunately, the ball hit Malik's hand on the follow-through,deflecting it towards the stumps at the non-striker's end.
As Gaikwad had moved out of his crease to back up Conway, he was unable to get back in time before dislodging the bails, resulting in Gaikwad's dismissal.The incident was a classic example of how even the slightest bit of bad luck can result in the loss of a wicket in cricket.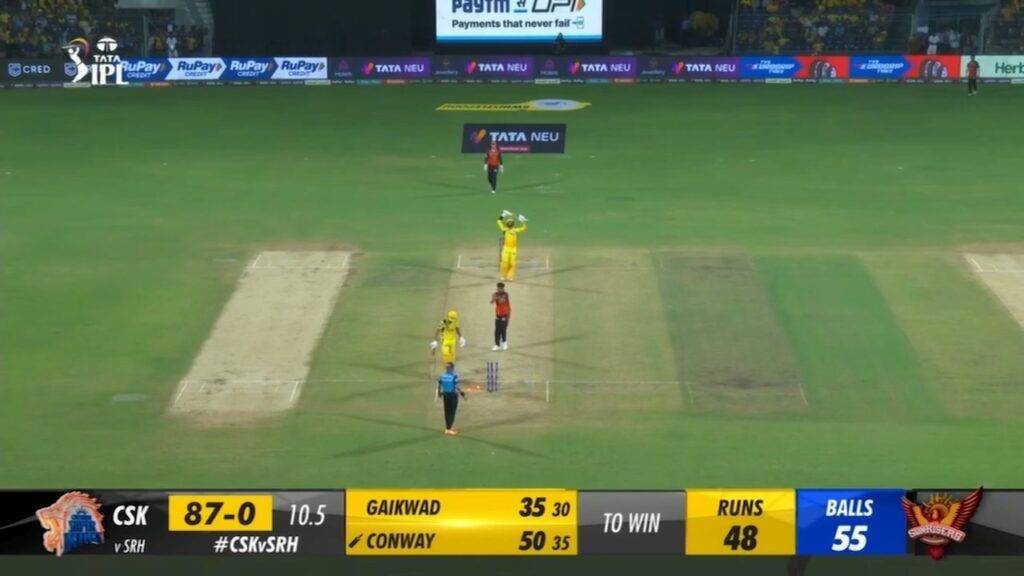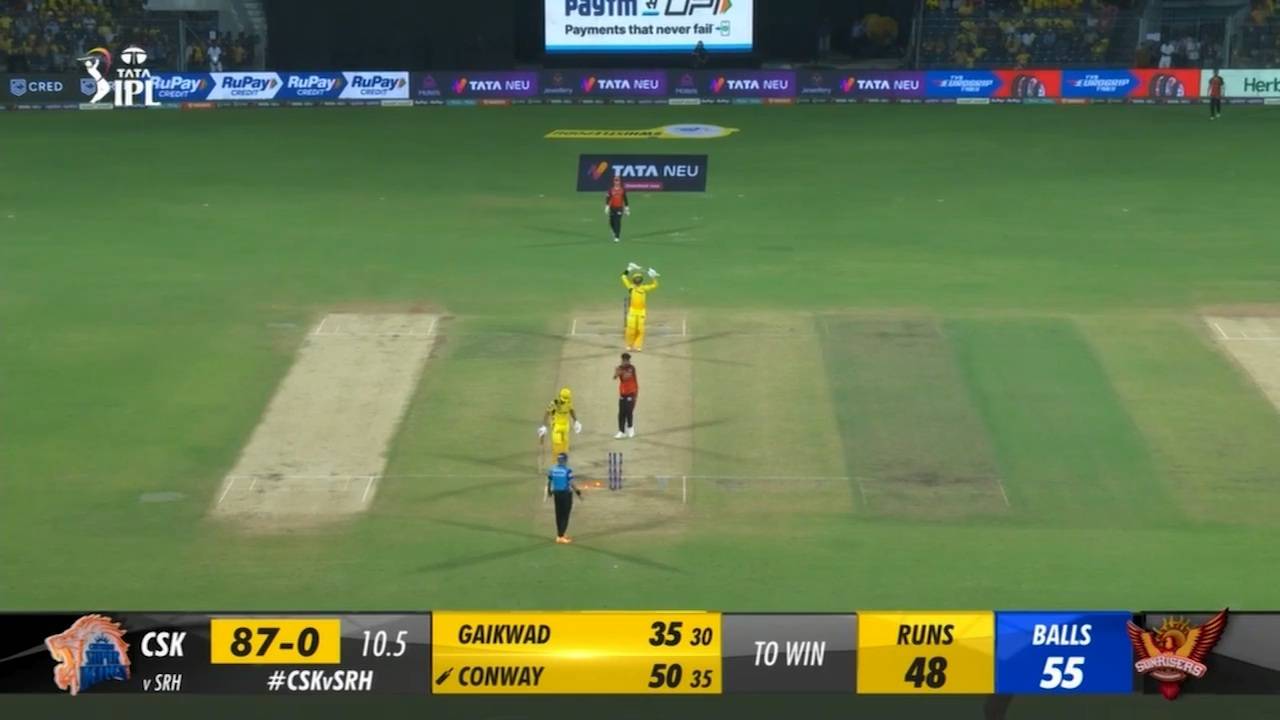 Gaikwad had played a crucial role in the CSK innings, scoring 35 runs off 30 balls, including two boundaries. His dismissal was a significant setback for CSK, who were chasing a target of 135 runs set by SRH.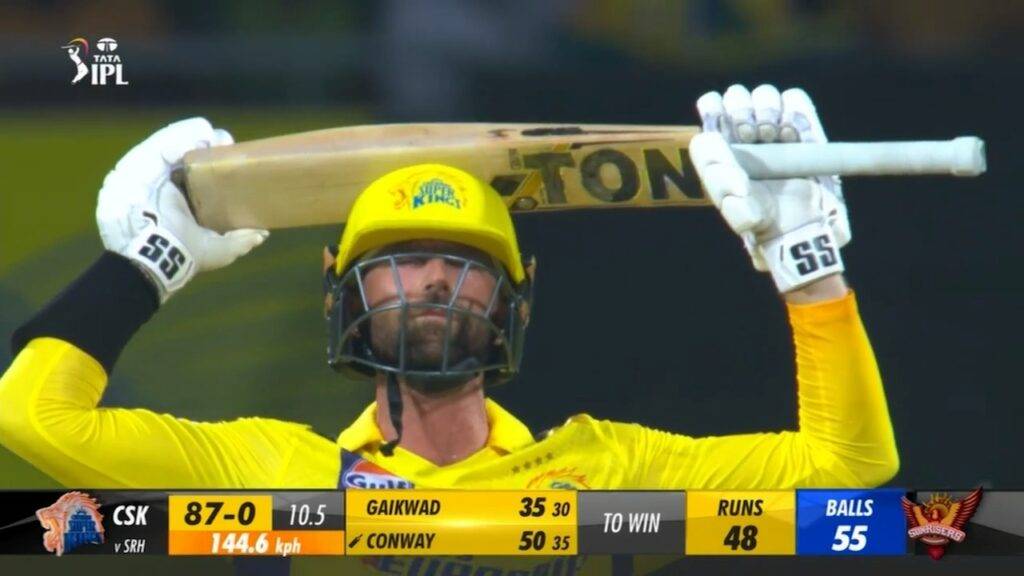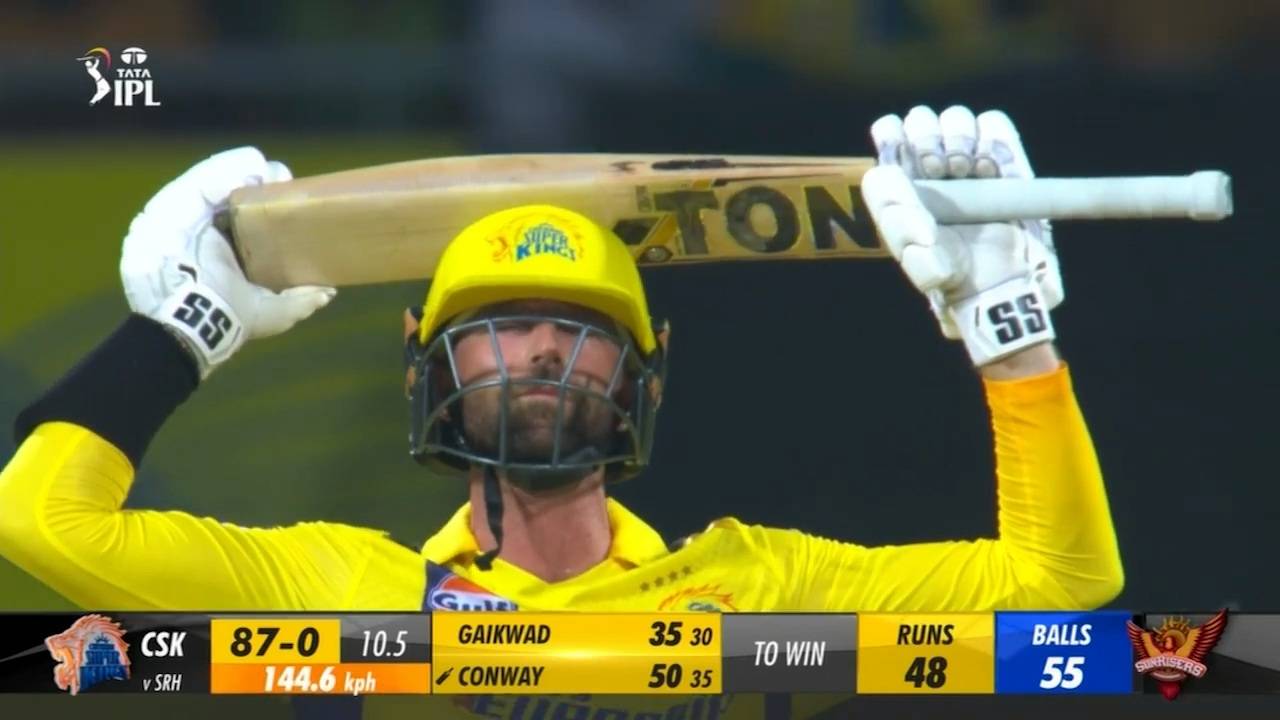 Despite the setback, CSK got to recover and went on to win the match with 7 wickets and eight balls to spare.While the outcome of the match was ultimately in favour of CSK, Gaikwad's dismissal was a reminder of how cricket can be a game of fine margins, and how even the slightest bit of luck can have a significant impact on the outcome of a match.
A series of unfortunate events ft Devon Conway and Ruturaj Gaikwad. #CSKvSRH | #IPL2023 pic.twitter.com/AQkmHEy31H

— Sportstar (@sportstarweb) April 21, 2023
In conclusion, Gaikwad's run-out was a moment of bad luck for CSK, but they wereable to recover and secure a crucial victory in the IPL. It was a reminder of theunpredictable nature of cricket and the importance of being alert and alwaysfocused on the field.