A lot of fans have been trolling Mumbai Indians captain Rohit Sharma since the very beginning of this season on grounds of not scoring many runs. Yes, it's true that the MI skipper has not been that good with the bat this season but that does not at all mean that he has zero contribution to their success.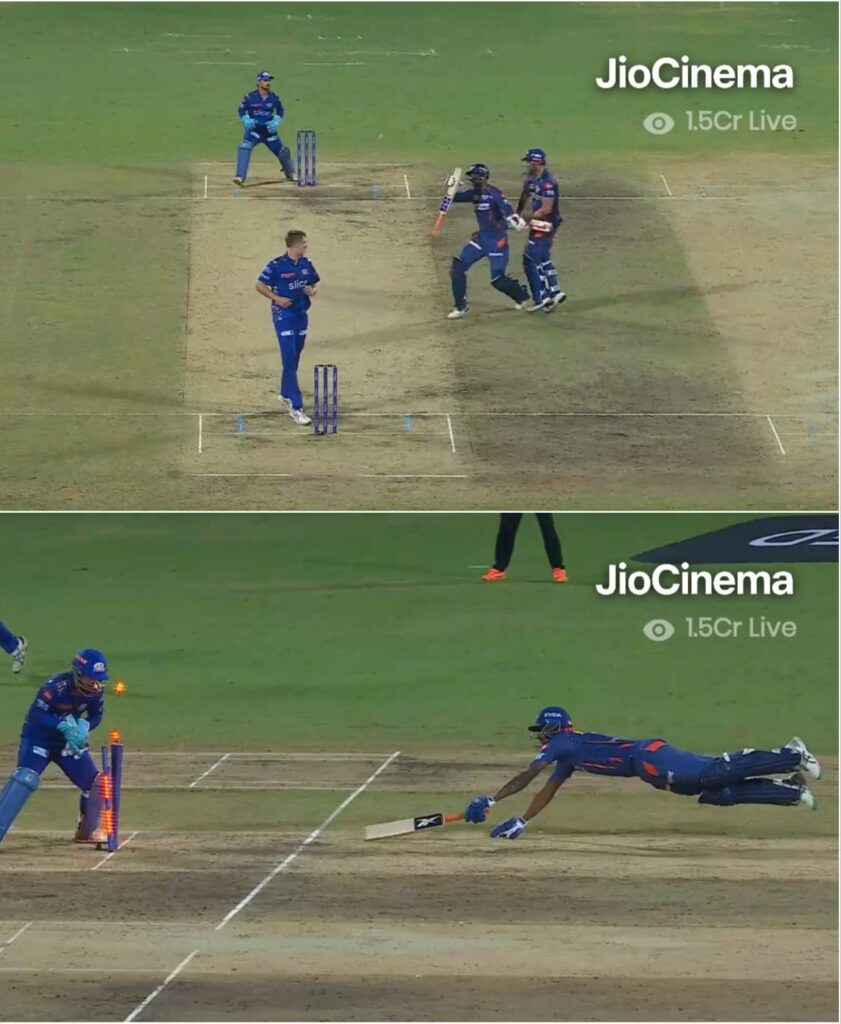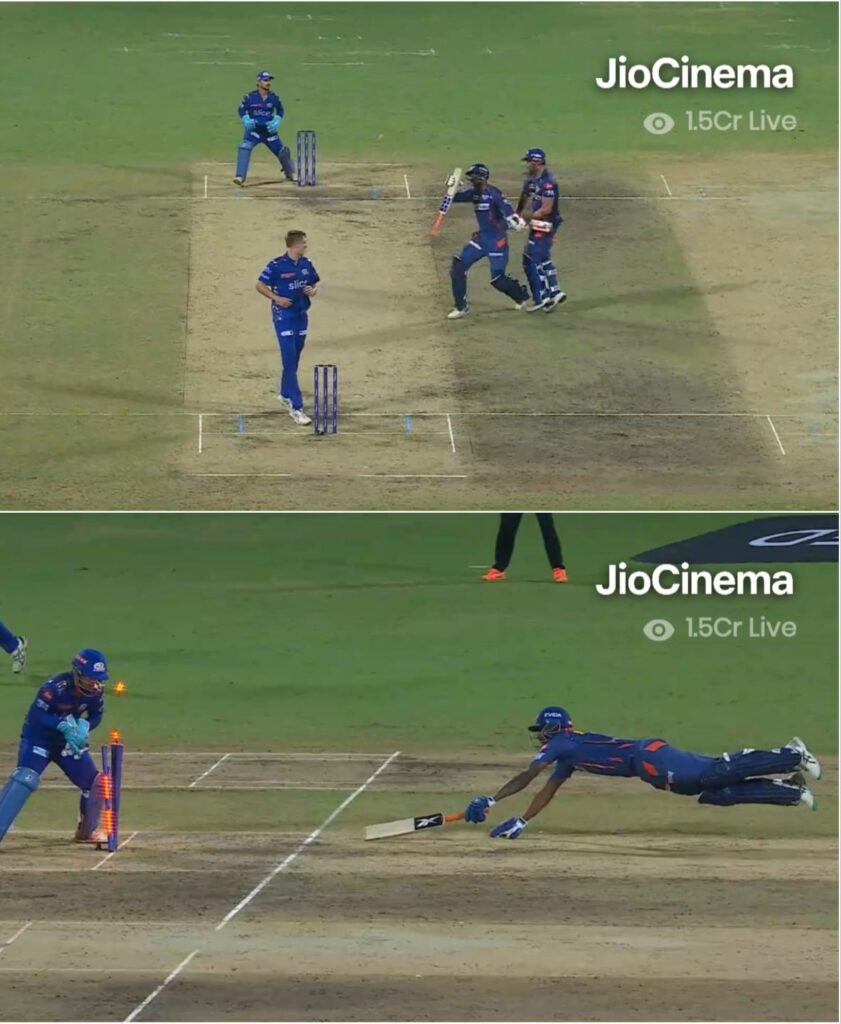 Mumbai Indians started of their season on a low with back to back losses but in pure MI fashion, they picked up fast enough and qualified for the playoffs as the No. 4 team on the table. And as it now stands, they are on the verge of qualifying for Qualifier 2 by defeating Lucknow Super Giants in the Eliminator.
What captain Rohit Sharma lacks in batting now, he made up for in fielding and captaincy. As we know, Rohit Sharma is by far one of the best captains in the history of Indian Premier League and his leadership is unparalleled. Apart from that, he has contributed enormously with his fielding antics too this season. This is ironic as people usually think Rohit Sharma is a bad fielder by looking at his physique but as they say, "Don't judge a book by its cover."
Even in the match between MI and Lucknow Super Giants today, Rohit Sharma shut his haters by making an amazing save in the 10th over of the second innings when Ayush Badoni was facing Akash Madhwal. He was standing at cover when Badoni hit a great Cover drive off a half volley. Rohit flung to hit right to get the ball and saved a certain four.
One of the other fielding spectacles that we saw from Rohit in the second innings was the perfect throw that he made in the 13th over to run Gowtham out. It was the 2nd run out in a span of 5 balls.