Punjab Kings put up a tremendous performance against Rajasthan Royals tonight in the first innings, especially in the last few overs. Two of their most dependable finishers, namely Shahrukh Khan and Sam Curran put up a show in the last two overs and scored as many as 46 runs in those two overs alone.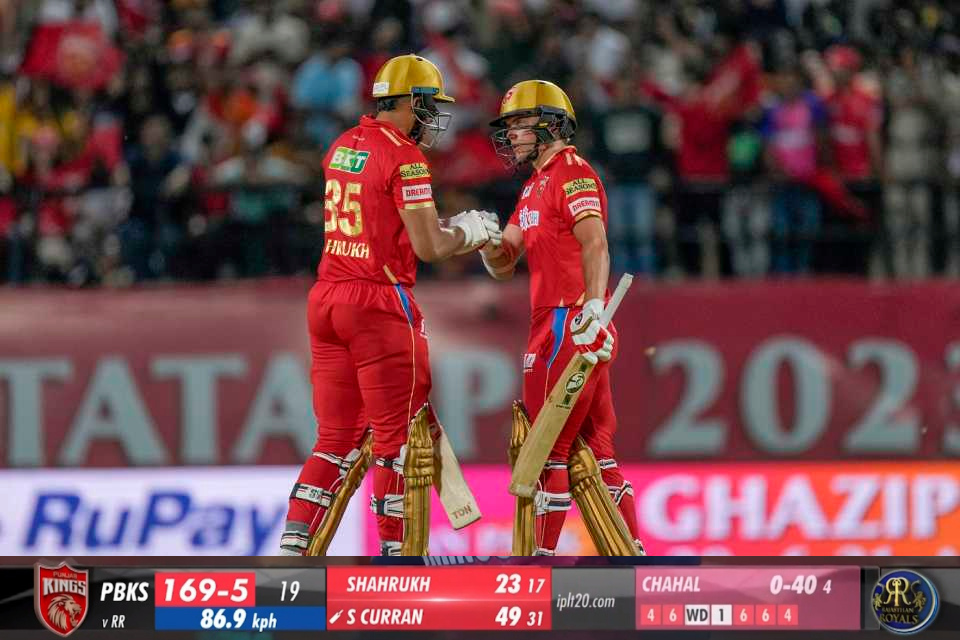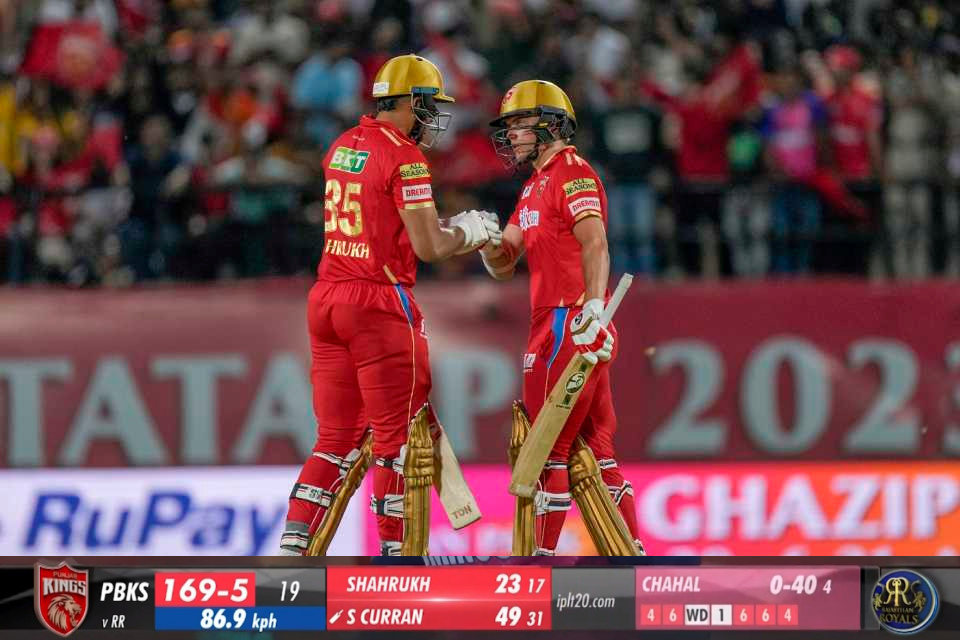 Talking about the match, RR won the toss and opted to bowl first. They were able to contain the Punjab Kings batters by a big deal in the first few overs. In fact, their top order failed to perform completely in tonight's match.
It was only after Jitesh Sharma and Sam Curran came in that they started to score some runs and PBKS fans started to get some faith back.
Jitesh Sharma scored a very competitive 44 runs in 28 deliveries and that helped his team a lot. It game Sam Curran and Shahrukh Khan the platform from where they could unleash their wrath in the final two overs. The 19th over started with Shahrukh Khan hitting a four in the first ball and a massive six in the second ball against Chahal.
He was visibly under pressure as the next ball went for a wide. After changing strike with a single in the third delivery, it was Sam Curran's term. He hit a 6,6 and a 4 in the final three deliveries.
Chahal conceded 28 runs in the over.Coming to the 20th over, it was Trent Boult who had the ball. The entire over was played by Shahrukh Khan himself. He scored a four in the first ball, a six in the fourth ball and a 4 in the fifth ball. He scored 18 runs in the over.
A victory in this match will keep PBKS alive in the Playoffs battle. Although they have one of the least chances of making it to the top 4, they are still there in the competition at this moment.