The game between Rajasthan Royals (RR) and Sunrisers Hyderabad (SRH) at Jaipur was a rollercoaster ride for both teams and the fans. SRH, chasing a massive target of 214, found themselves needing 17 runs off the last over with Abdul Samad and Marco Jansen at the crease.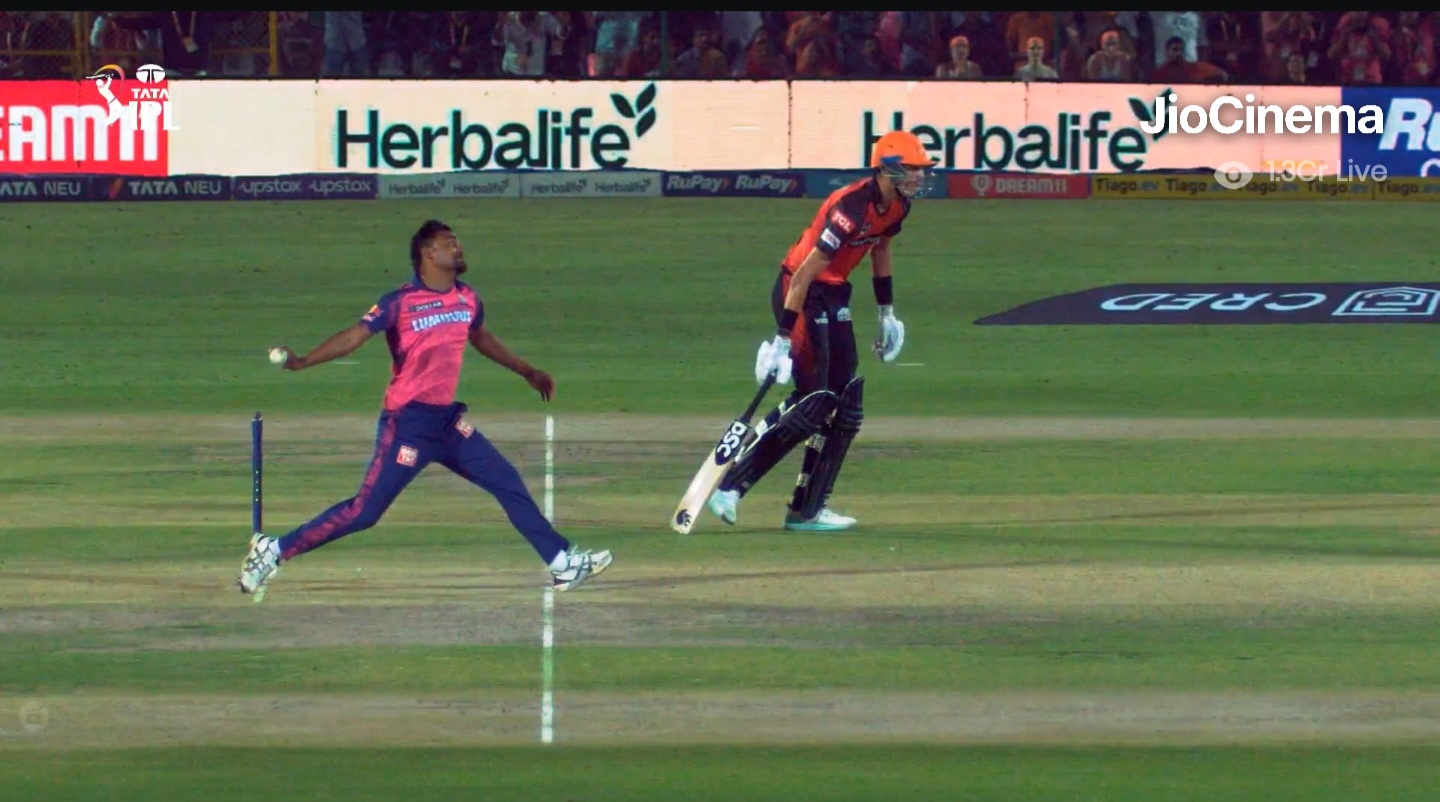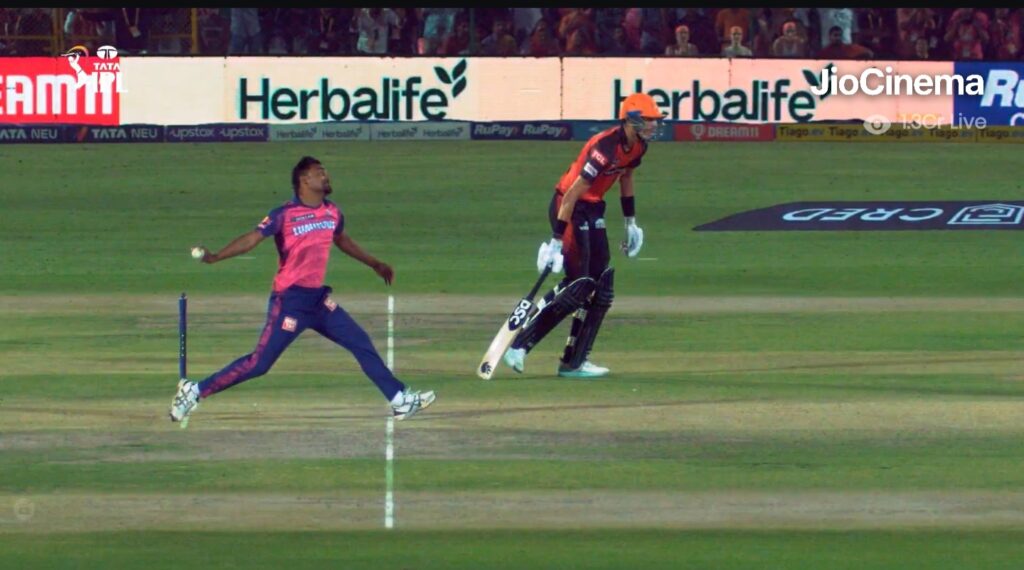 The odds were stacked against them, but they still had a glimmer of hope.Sandeep Sharma, who had been expensive in his previous overs, was given the responsibility of bowling the final over. He started with a wide yorker, which Samad got a thick edge to, and was dropped by McCoy at short third man.
The drop proved to be costly as Samad hit Sandeep for a six straight down the ground on the next ball.Sandeep managed to bowl a yorker on the third ball, but Samad dug it out for acouple of runs.
He followed it up with a low full toss, which Samad hit to long-off fora single. Jansen then got a single on the fifth ball, leaving Samad on strike for thelast ball of the match.Sandeep bowled a full ball, which Samad hit straight to long-off. The fielder took the catch, and Sandeep started celebrating.
However, the umpire signalled a no-ball as Sandeep had overstepped. The next ball was a free-hit, and Samad hit Sandeep for a massive six over his head to complete a stunning win for SRH.The win probability for SRH had fallen from 38% to 10% when Phillips wasdismissed, but Samad's heroics turned the game on its head.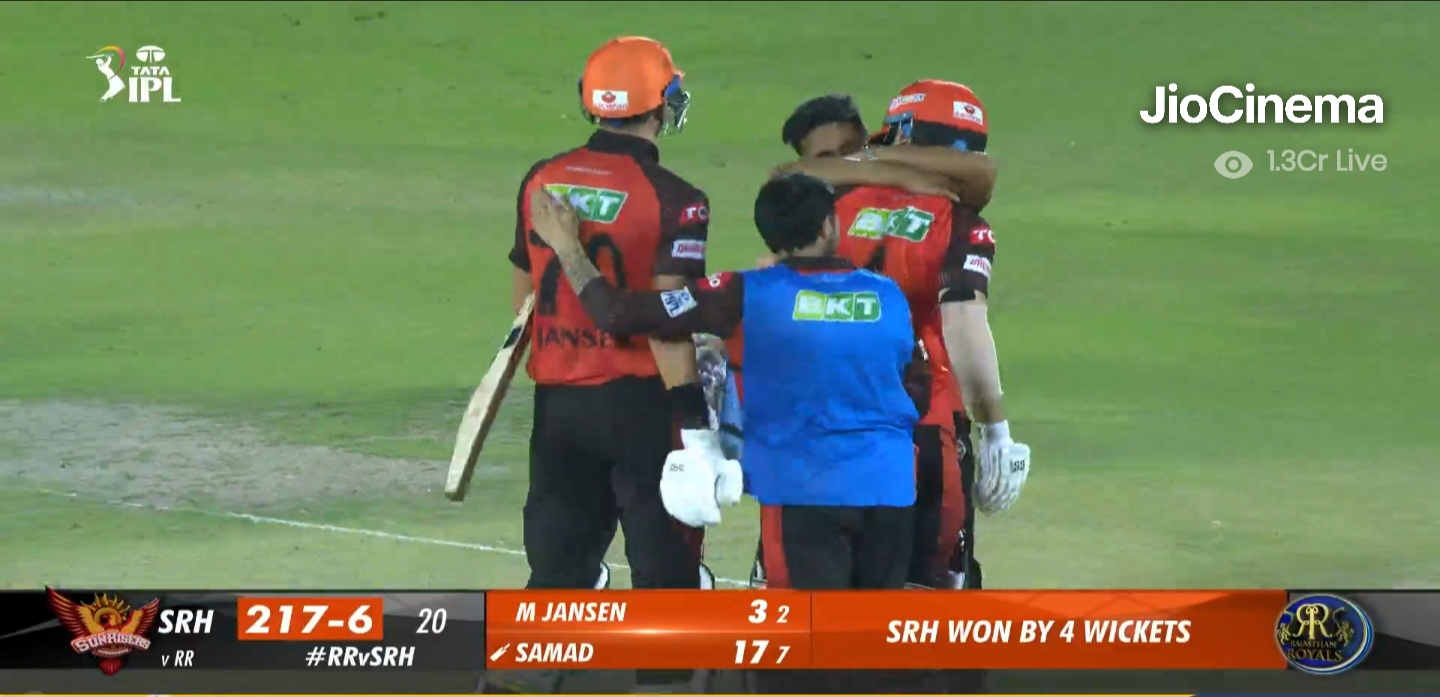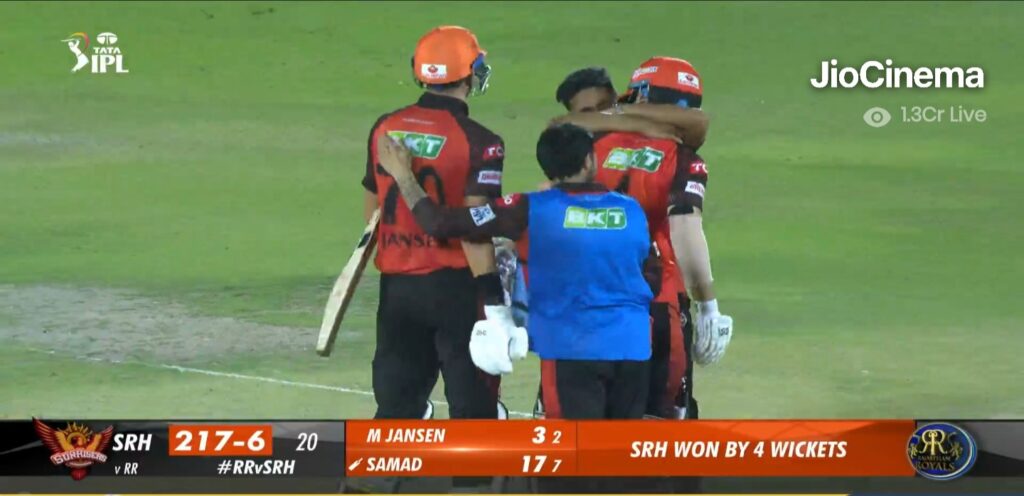 RR will be left to ruetheir missed opportunities, including two simple catches and a run-out that couldhave turned the game in their favour.The decision to keep Sanju Samson on the bench for this crucial game will also come under scrutiny. RR had won the toss and elected to bat first, and Samson's absence was felt as they struggled to get going in the middle overs.
What a matchh! Brilliant innings from Abdul Samad & Glenn Phillips. No Ball drama made it hella intense 😂🔥#RRvsSRH
pic.twitter.com/MoFTKLx0YL

— UrMiL07™ (@urmilpatel30) May 7, 2023
what a match this is..

great batting performance by Glenn Phillips and samad.. totally nailed it.. #RRvsSRH #samad #phillips #IPL2023 #IPLonJioCinema #SanjuSamson #noball pic.twitter.com/erKdvRlZCc

— Govind Raj (@GovindR07896606) May 7, 2023
Samson is one of their most experienced players and a key batsman, and his exclusion raised a few eyebrows.The game between RR and SRH was a classic T20 match that had everything – big hits, dropped catches, twists, and turns. SRH pulled off a heist, and RR will be left to ponder what could have been.
The decision to keep Samson out of the playing XI will be questioned, and it remains to be seen if they can make the playoffs after this setback.