The game of cricket is known for its unpredictability and the excitement it brings to fans all over the world. The recent match between two competitive teams, RR and their opponents, had all the drama and excitement that one would expect from a thrilling cricket match.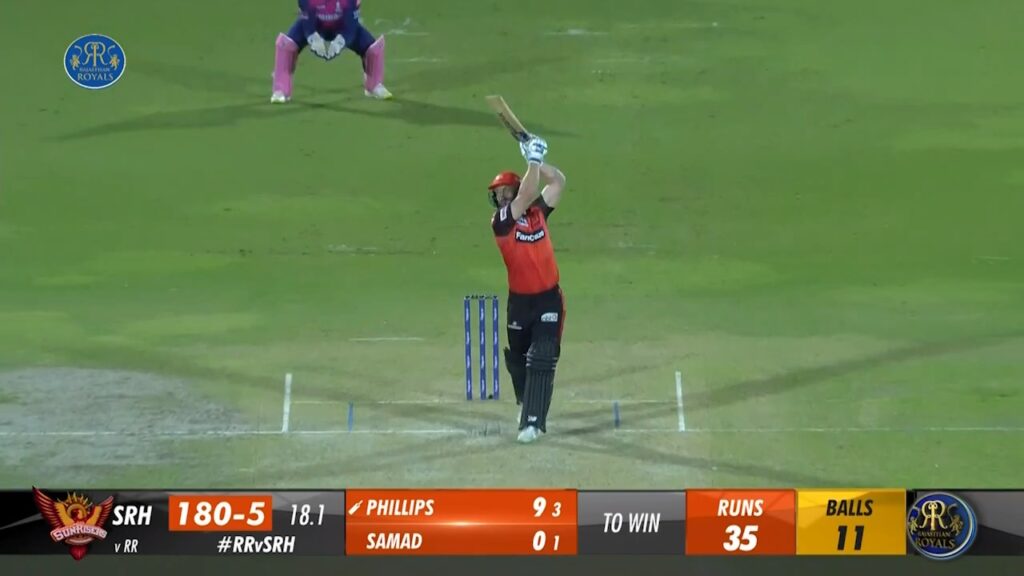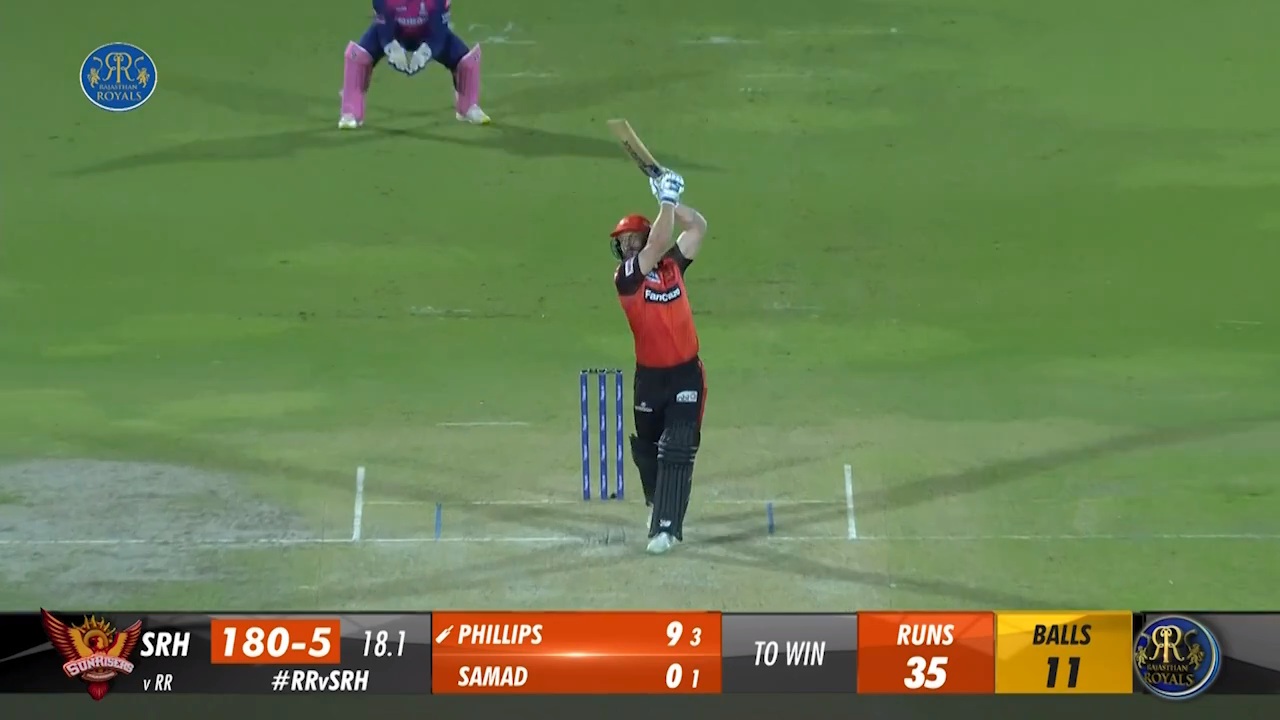 With just 41 runs required off the last two overs, the game seemed all but over forRR. However, that's where the magic of cricket lies. Kuldip Yadav came back into theattack and started with a slower ball. It was a well-directed delivery, but Phillips hadother ideas.
He picked the length early and pulled it over mid-wicket for a massivesix. The crowd erupted, and the game was on.The next ball was an even higher full toss, and Phillips did not miss out on the opportunity.
He lofted it over wide long-off for another six. The game had suddenly come to life, and the fans were at the edge of their seats. With two sixes in two balls, the pressure was building on Kuldip Yadav.The third ball was a low full toss, and Phillips launched it over long-off for six.
Thecrowd went wild, and RR suddenly had a fighting chance in the game. The equation was now under three runs per ball, and the game had swung in their favour.
The captain of the opposing team, Samson, had a chat with Kuldip Yadav after the third six. It was evident that the pressure was building on the bowler, and he neededto get his act together quickly.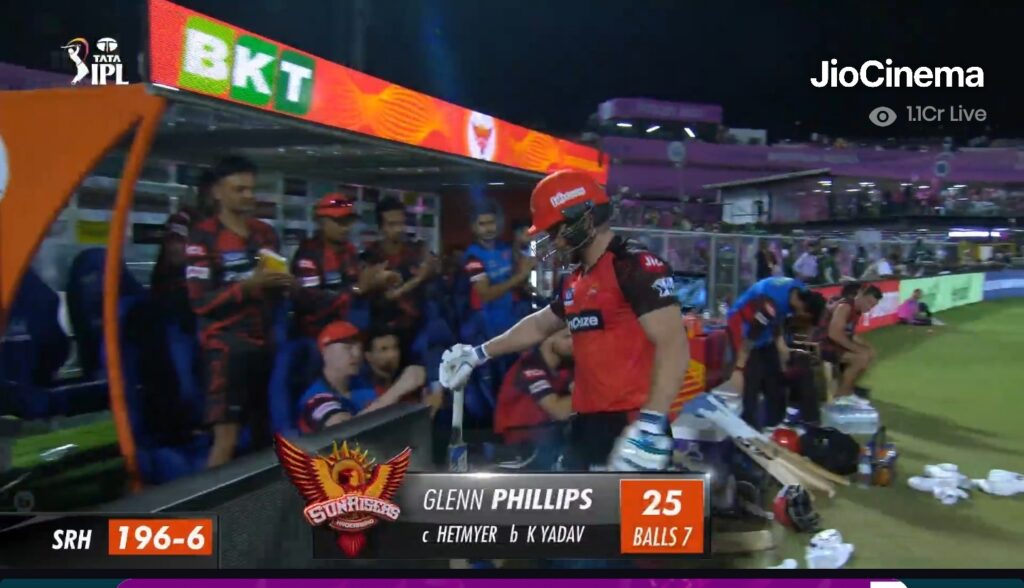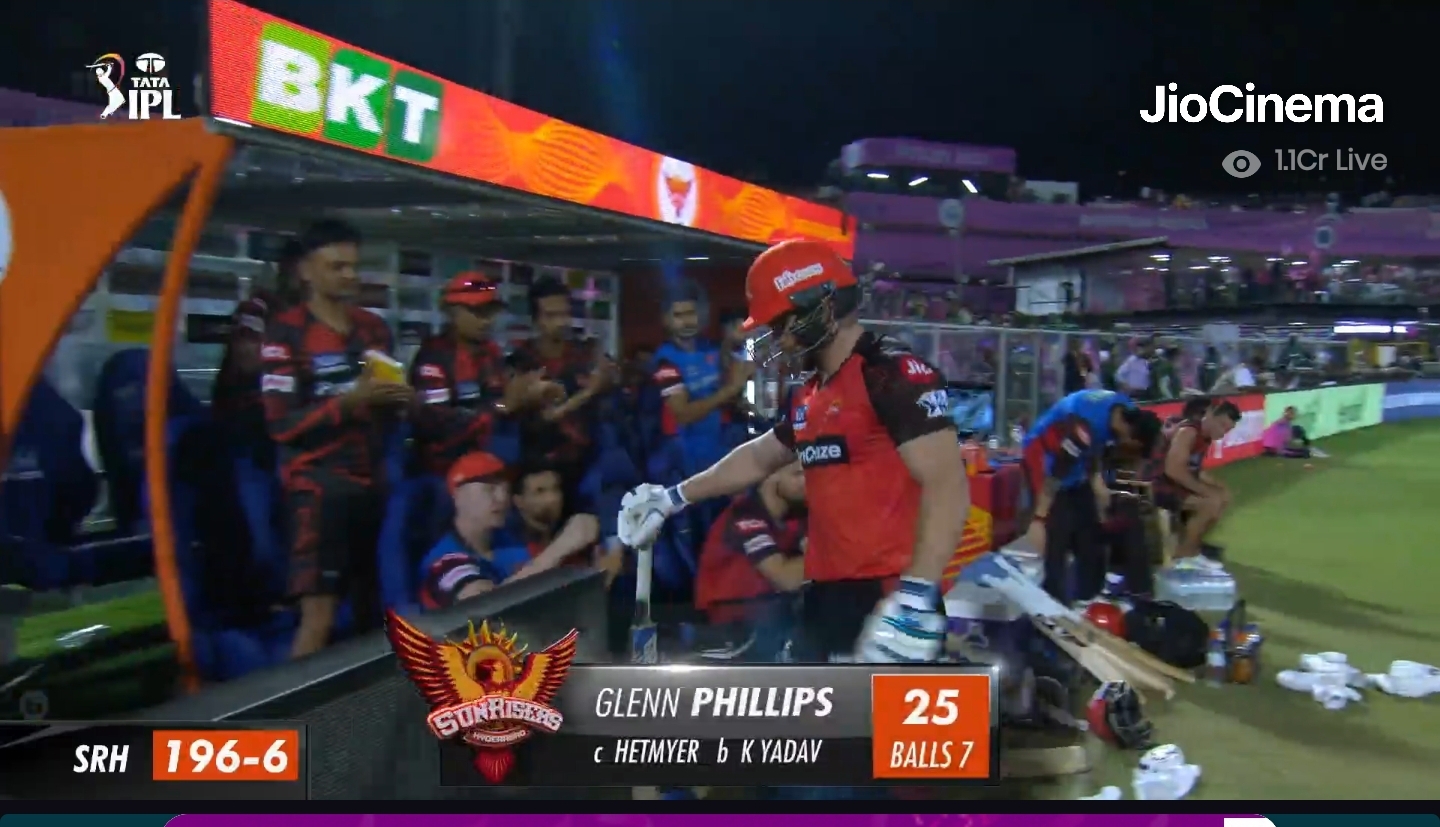 The next three deliveries were dot balls, and RR wasleft needing 18 runs off the last over.The final over saw some brave batting from the RR batsmen, but they fell short byjust two runs. Despite the loss, the fans witnessed a thrilling game of cricket, withsome outstanding batting and bowling performances from both sides.
what a match this is..

great batting performance by Glenn Phillips and samad.. totally nailed it.. #RRvsSRH #samad #phillips #IPL2023 #IPLonJioCinema #SanjuSamson #noball pic.twitter.com/erKdvRlZCc

— Govind Raj (@GovindR07896606) May 7, 2023
The game of cricket is full of surprises, and it's the unpredictability that makes it such a fascinating sport. The match between RR and their opponents had all the elements of a thrilling game, with some incredible hitting and brave bowling. The fans were entertained, and the game was a testament to the spirit of cricket.