The ICC cricket World Cup has begun with great deal of enthusiasm lately. The tournament has provided the top notch cricketing sides from various parts of the world to prove their worth on the biggest stage of the sport yet again for the first time since 2019.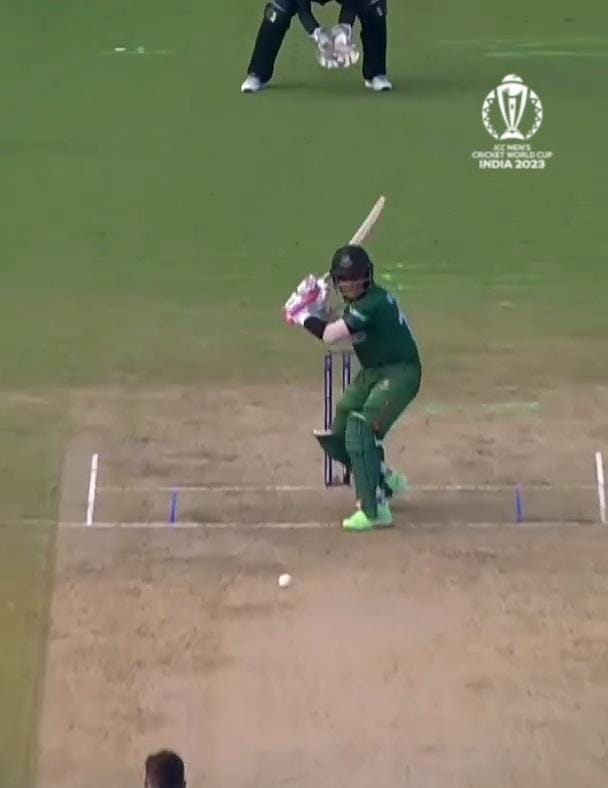 The tournament has been of great success so far in terms of providing the fans with some extraordinary bit of joy and satisfy their expectations. Several moments have occurred until now on and off the pitch that have drawn a considerable amount of attention towards itself.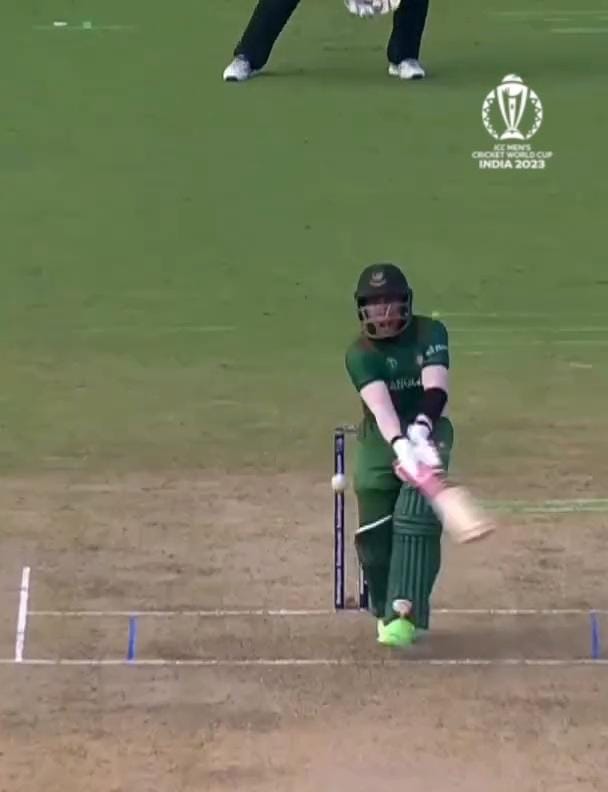 Amidst many such ocassions, one which has taken all the viewers by surprise took place in the match between Bangladesh and New Zealand.
Bangladesh faced New Zealand in the 11th match of the World Cup 2023 at the MA Chidambaram stadium. After having lost the toss and being put into bad first by New Zealand, the Bangladeshi team found itself in deep trouble at 56/4 in the 13th over. Mushfiqur Rahim along with Shakib Al Hasan thereon began rebuilding the innings and trying to get it back on track.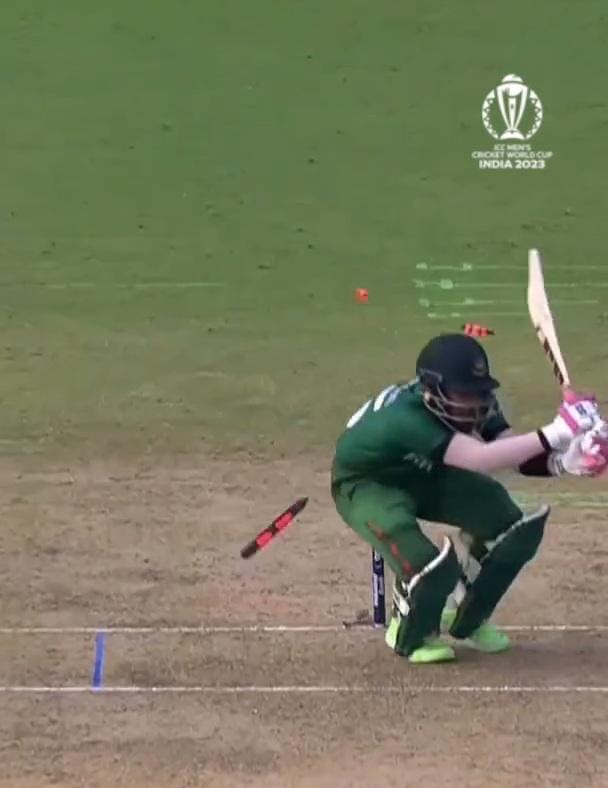 Both the batters were going strong until Shakib was dismissed for 40 in 30th over. Mushfiqur Rahim however did well to bring up a fine half century. He seemed to be the only man standing for his side and battling against the odds. However it was in the 36th over that his resistance too came to an end thanks to some sheer brilliance by Matt Henry.
The bowler came up with a fine piece of bowling to get rid of the wicket keeper batsman. The ball was bowled at the off stump line with Henry taking the pace off at the last moment. Rahim came down the ground in an attempt to slog it away to the mid wicket region but the ball stayed a bit lower than he expected it to be.

The ball eventually crashed into the stumps as Rahim was down on the ground following his being cleaned up. Henry's fine delivery helped his side uproot another set batsman.Bangladesh were eventually restricted to a total of 245/9 in their 50 overs. Mushfiqur was the highest scorer for his side with 66 off 75.