The ICC ODI world cup 2023 in India has begun with a great amount of pomp and show already. The tournament that was being awaited by millions of cricket lovers from all across the world has been an absolute banger so far. The tournament provides all the top notch cricketing nations from all around the globe to prove their worth on cricket's biggest stage.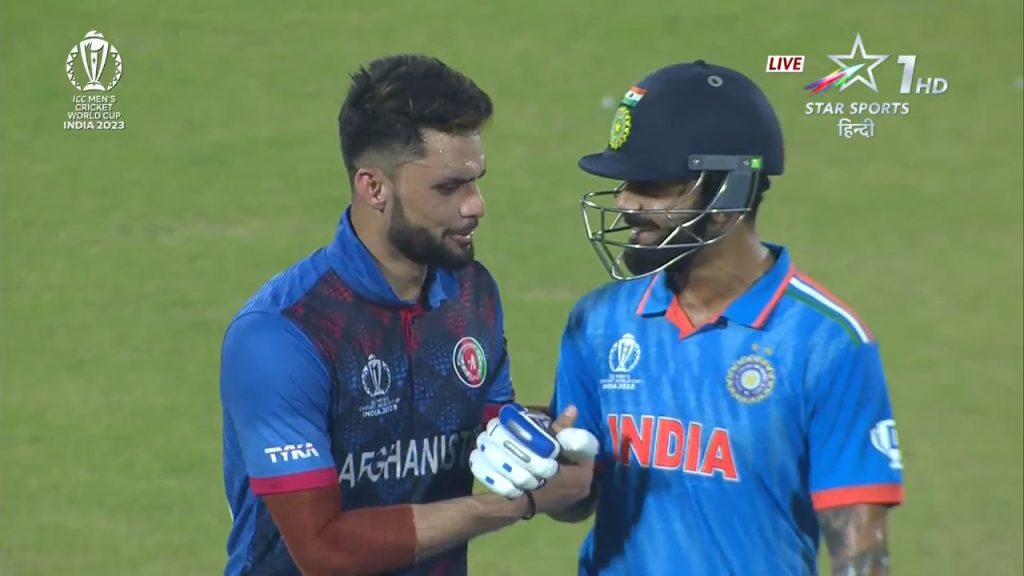 The tournament has witnessed some serious but of top quality cricket right from the beginning. Several memorable moments have occurred so far that has made this event a worth remembering one for all the fans. Amidst all the moments, one moment that took the fans and netizens by surprise took place during the India vs Afghanistan match when Virat Kohli and Naveen Ul Haq were seen in all smiles midway between the match.
Naveen Ul Haq first came to everybody's notice during the 2023 edition of the IPL when some serious but of heated exchanges took place in between the Afghan player and Virat Kohli. The scuffle took place during the Lucknow Super Giants innings when Virat Kohli asked his RCB bowlers to attack the tailenders with bouncers regular, something which annoyed Naveen certainly.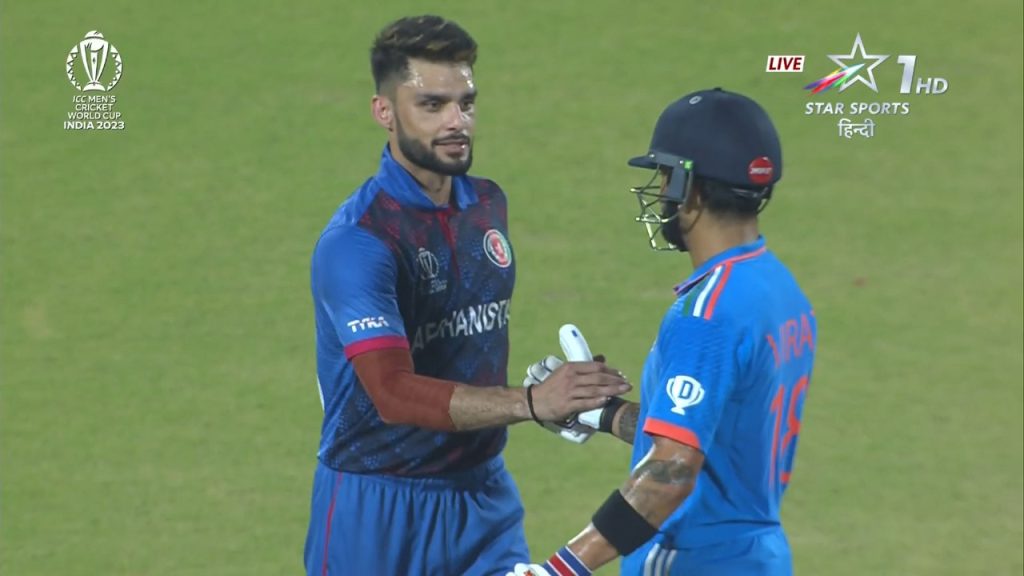 The verbal exchanges began taking place on the pitch and continued when the players were shaking hands after the game. The overall scene took place for quite some time even after the match had come to an end with Virat having a lot of conversations with a number of members of the opponent side including Gautam Gambhir and Kyle Mayers.
The players were all set to meet again today on a stage as big as the World Cup representing their respective nations.Naveen was being booed reguIarly by the fans when he came out to bat in the first innings. It was during the Indian innings when Virat Kohli came in to bat and got to face Naveen Ul Haq's bowling. This was the moment which all of the fans were desperate waiting for as they expected Virat to complete his revenge.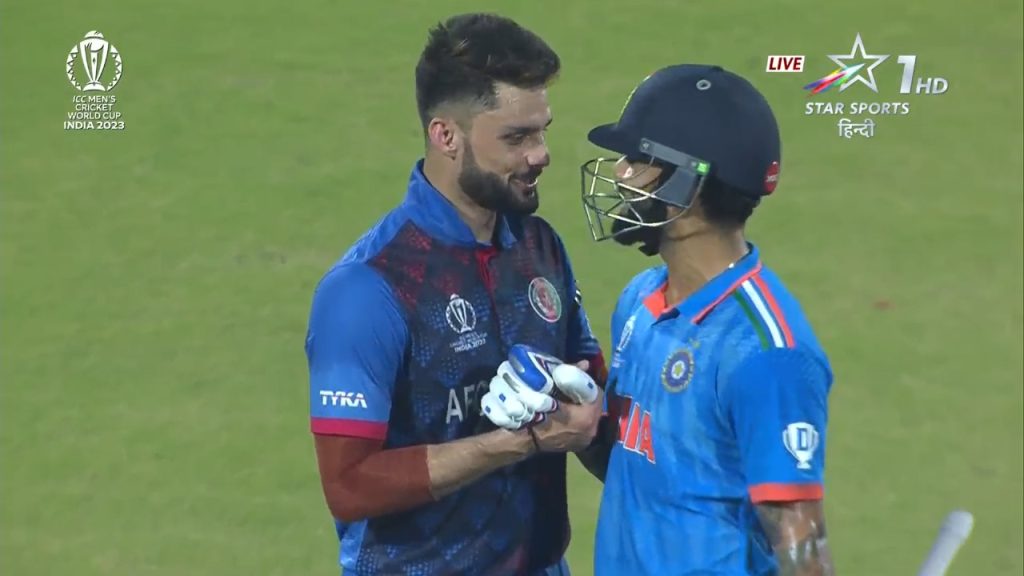 However Virat much to everyone's surprise walked up to Naveen Ul Haq who also did the same as the duo had a slight conversation and followed it up with a smile. Virat then asked the fans to stop booing and chanting his name in front of Naveen in order to distract him. The moment as a whole took the netizens by surprise and recieved a lot of praise from cricket fans from all across the globe.