Indian Cricket registered their 2nd win of the ICC World Cup 2023 where they defeated Afghanistan by 8 runs in a dominating manner in Arun Jaitley stadium, Delhi. Indian Cricket team showed a level of cricket and outclassed Afghanistan in this match. They won the match with 90 balls to spare and boosted their net run rate in the points table.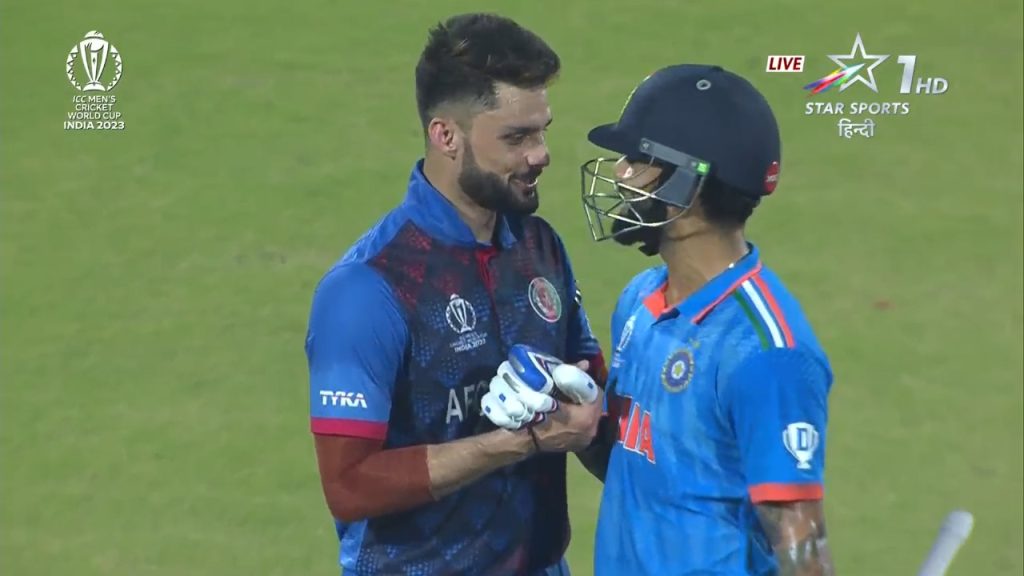 Rohit Sharma played a captain's knock in this match where he scored his 31st ODI hundred which was his 7th hundred in the ODI World Cup history as well. With the help of Virat Kohli and Jasprit Bumrah's 4 wicket haul earlier India won this match in an easy way to continue their winning run in ICC World Cup.
Virat Kohli and Naveen UL Haq: Moment of the day
The rift between Virat Kohli is well known all over the world, there was a verbal fight between these 2 during the IPL and this went to another level. After that incident, Naveen tried to troll Virat Kohli on social media as well. However, Virat Kohli didn't like this and wherever he goes or whatever he does, Kohli's fans never miss a chance to troll him back.
However, the rift between these 2 seems to be over as there was a heart-touching video getting viral of this match. Virat Kohli and Naveen UL Haq hugged each other and were smiling during an interaction as they shared a few words which looked like they are good friends now. Virat Kohli even asked the crowd to cheer him up and don't troll him as well. His gesture is being loved by all.
Gautam Gambhir comments on this :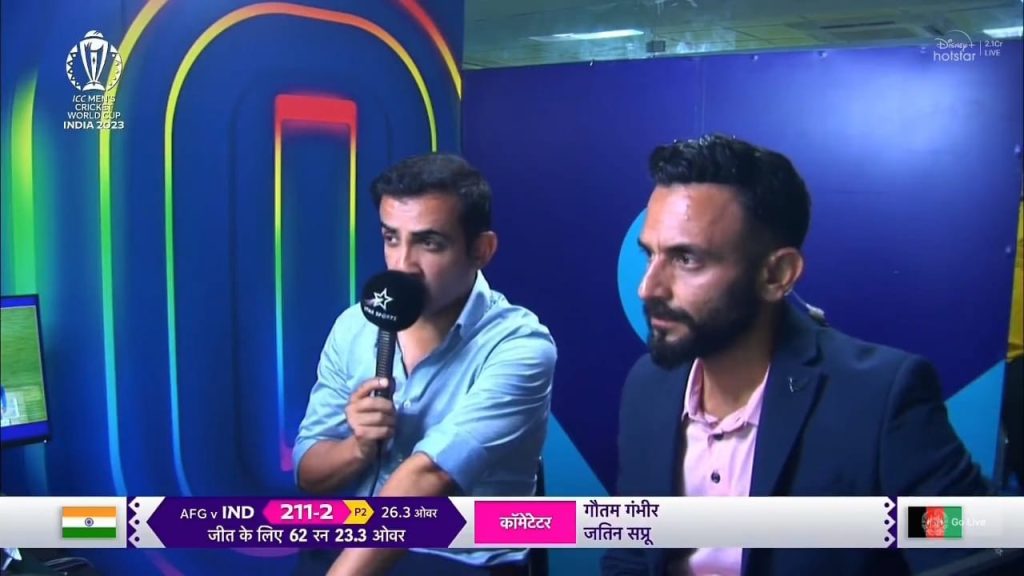 Gautam Gambhir was present in the Commentary box during this moment and he shared his opinion that a player plays and fights for the team, to win and does everything on the field but that's not off the field. He said that trolling a player on social media is good and fans should not behave like this to any player in the world.