The ICC cricket World Cup 2023 is in full flow already. The tournament that provides the best cricketing nations from all across the globe to prove their worth on the biggest stage has been of great success in terms of providing the fans with some extraordinary bit of entertainment.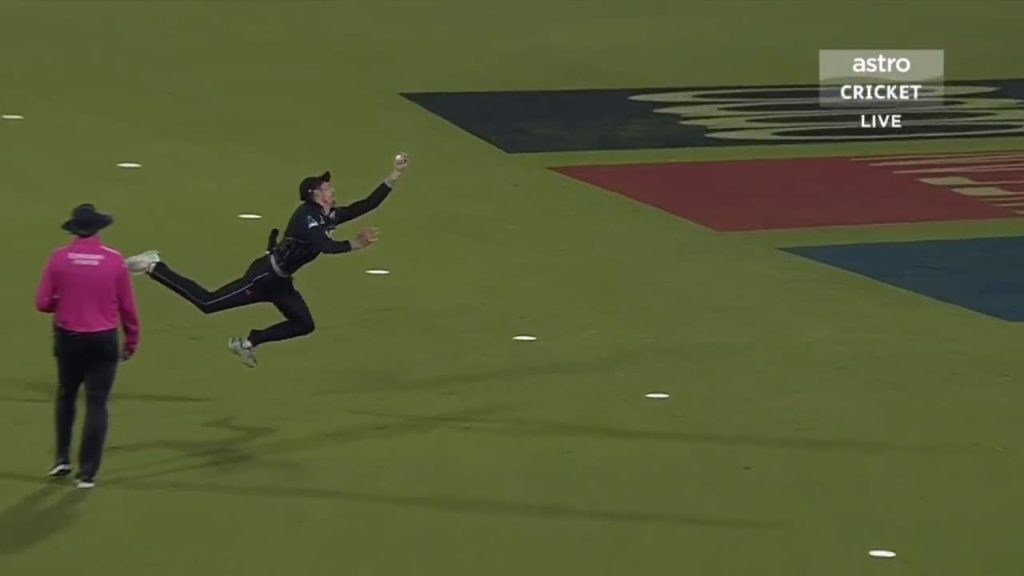 The tournament has been providing the fans with some top quality cricket so far. Several moments have taken place until now in the tournament that has taken everyone by surprise. Amidst all such incidents one that had all the fans on the edge of their seats was that of Mitchell Santner's fantastic piece of fielding in the match between New Zealand and Afghanistan.
Chasing a fairly big total of 289, Afghanistan found themselves in trouble after having both their openers back into the hut inside the first 10 overs. Skipper Hashmatullah Shahidi tried to provide some bit of stability to the innings by building a resilient partnership. Hashmatullah however was looking extremely shaky with the bat in hand as he was constantly being beaten by the good bowling by the kiwi bowlers.
The batsman had just scored 8 runs of his first 28 deliveries. It was in the final delivery of the 14th over by Lockie Ferguson that the left hander finally tried to break the shackles by playing a pull shot of a short ball. He didn't manage to time the shot properly as it looped up in the square leg region where Santner was stationed.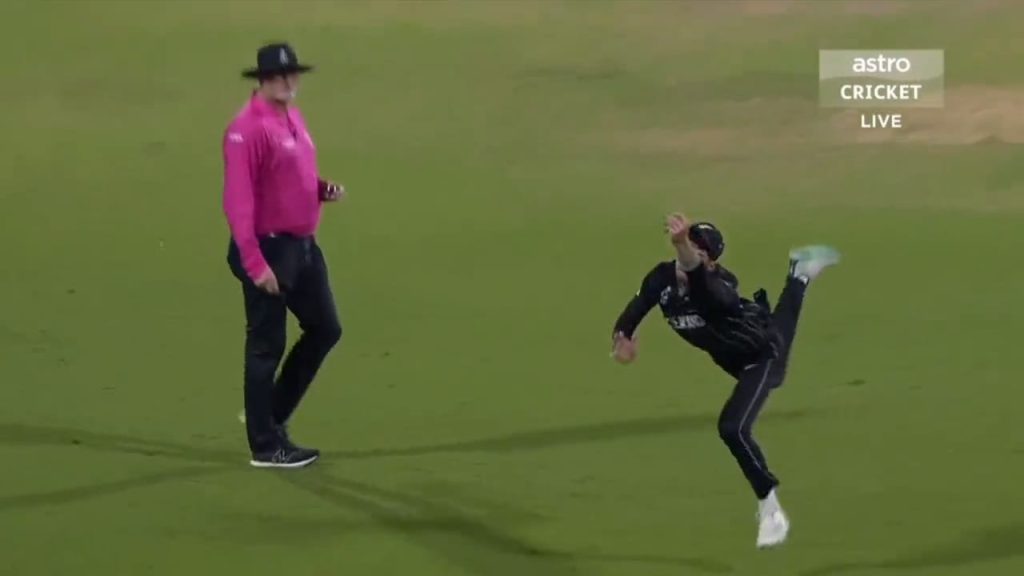 The ball however seemed to fall beyond the reach of Santner into the no man's land. Santner however surprised everyone as he did extremely well to keep his eyes on the ball, stretch out his left hand and grab the ball to complete a sensational single handed catch.
The new Zealand fielders were all amazed and so were the fans and the commentators to watch Santner take the fantastic catch out of nowhere. Following this wicket, Afghanistan were reduced to 43/3 in the chase. It remains to be seen as to whether the Afghanistan team is able to initiate a turnaround hereon or the New Zealand side emerges victorious yet again.