The Indian Premier League (IPL) witnessed a controversy during the 1000th game of the tournament as a viral video surfaced, showing that Mumbai Indians' captain, Rohit Sharma, was not actually dismissed by Sandeep Sharma's ball but instead was dislodged by Sanju Samson's gloves.
In the match against Rajasthan Royals at the Wankhede Stadium in Mumbai, Rohit Sharma was dismissed by Sandeep Sharma's slower delivery, scoring only three runs off four balls. However, the viral video showed that Samson's gloves had hit the wickets before the ball was inside his gloves, resulting in the bails being dislodged.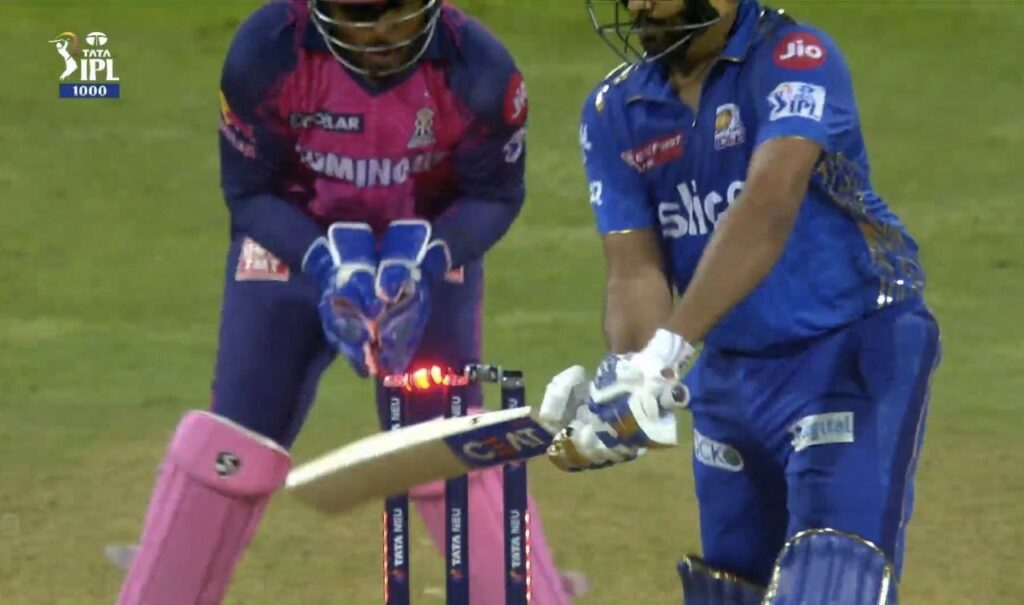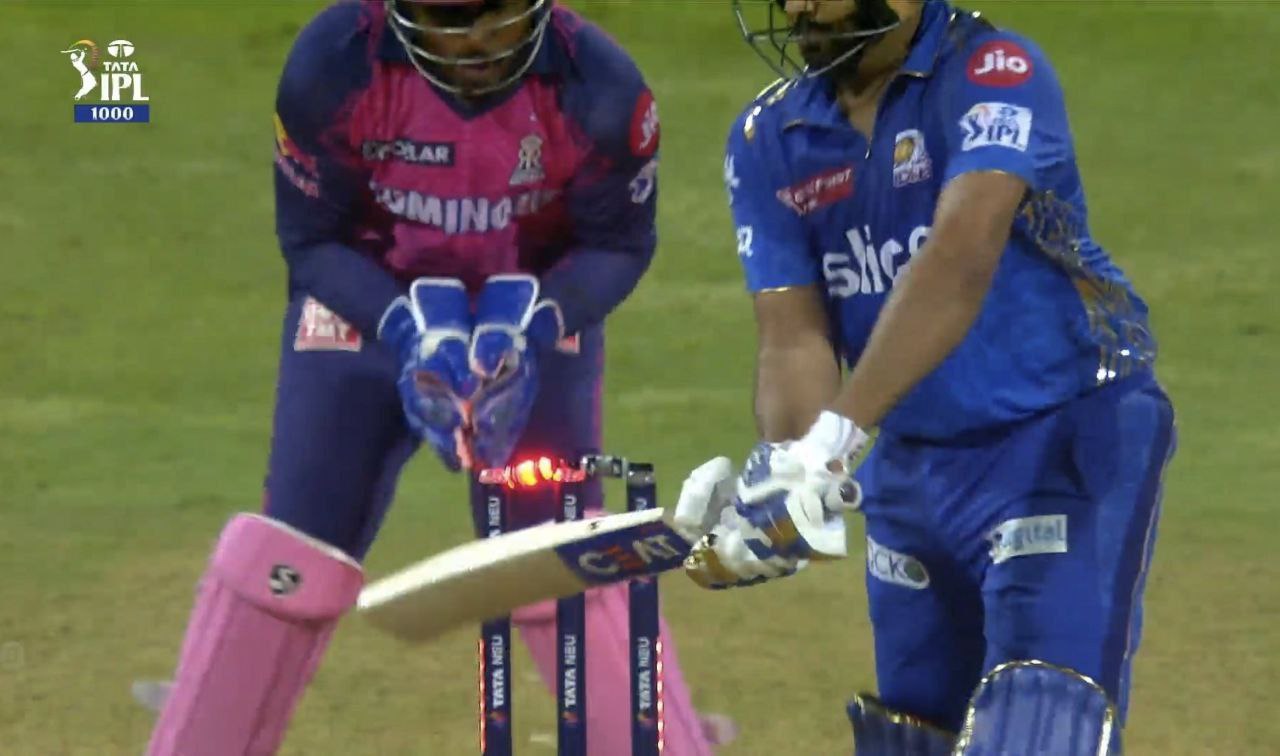 The ball did not hit the stumps directly, which left many fans questioning the umpire's decision.This incident has certainly been unlucky for Rohit Sharma, who has been strugglingfor runs in this IPL season.
The Mumbai Indians' captain will undoubtedly bedisappointed by this turn of events and will be hoping for a turnaround in his team'sfortunes. The Rajasthan Royals, led by Sanju Samson, won the toss and elected to bat first in the match.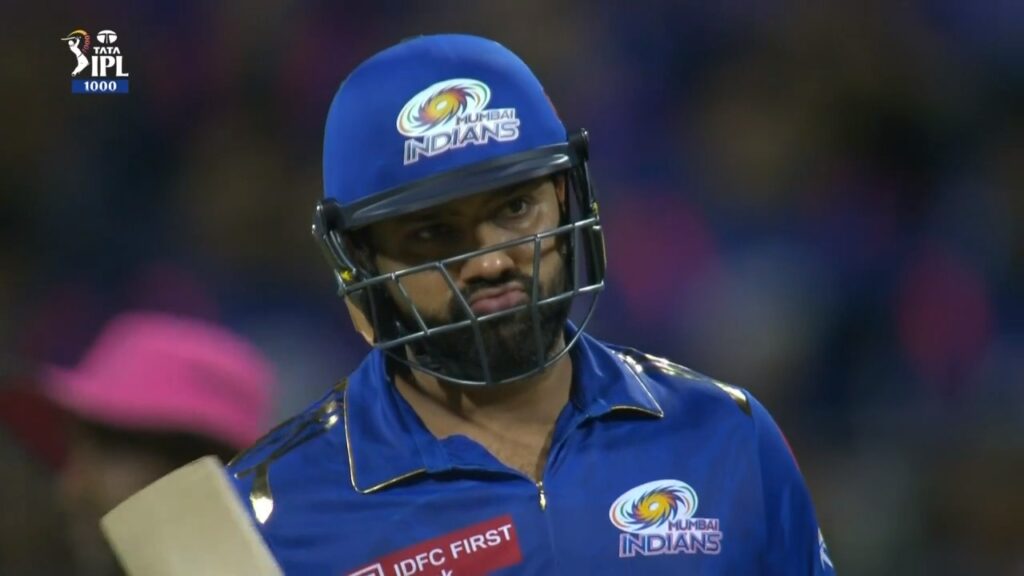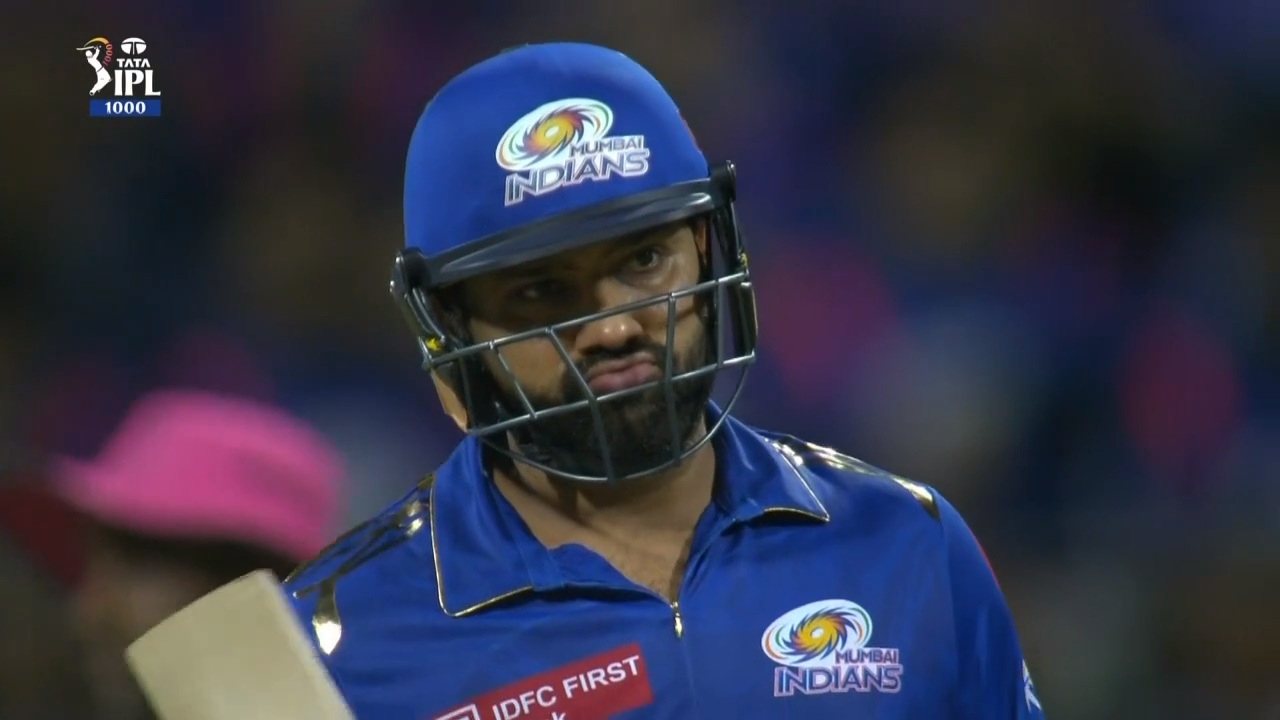 Despite losing two of their past three games, they have been in excellent form and are currently sitting at the top of the IPL points table.In contrast, the Mumbai Indians have been facing major issues, particularly with theirbowling, which has resulted in two losses in high-scoring games. The team'sresponse to this challenge and whether they can recover against the formidable Rajasthan Royals will be fascinating to watch.
The IPL is known for its twists and turns, and this incident is just another example ofthe tournament's unpredictability. The fans are eagerly waiting to see how the rest ofthe season unfolds and whether any more controversies arise.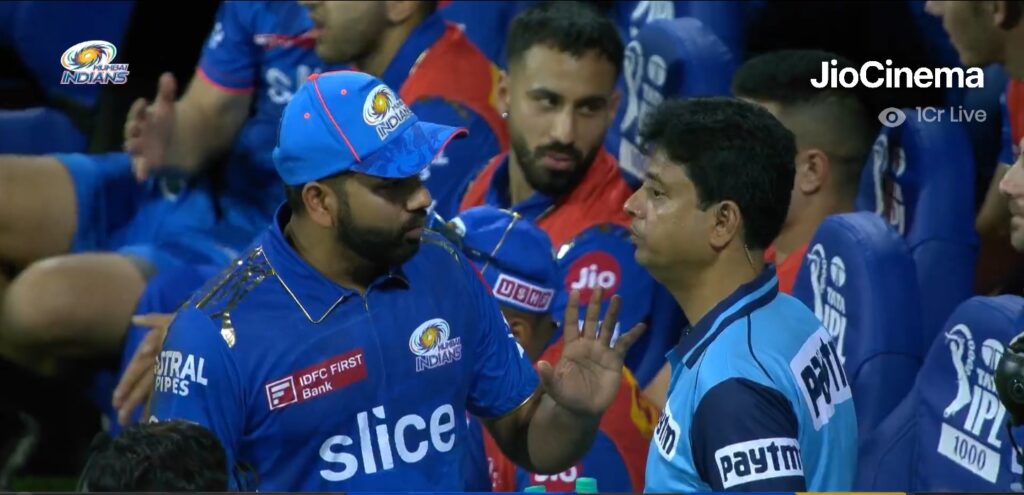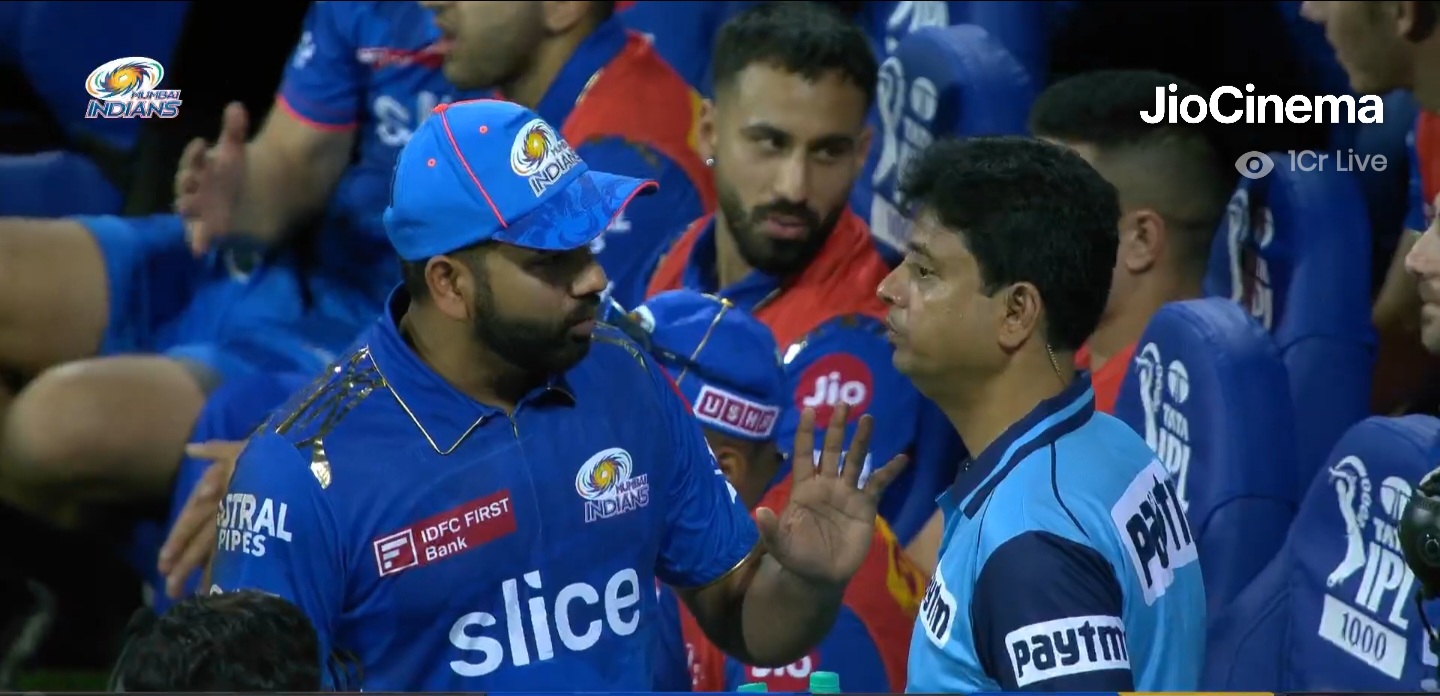 The viral video showing Rohit Sharma's dismissal has caused a stir in the IPL community, and it will be interesting to see how the Mumbai Indians respond to this setback.
Even as a csk fan I admit That was clearly Not not !!
Another 2 year ban for @rajasthanroyals#RohitSharmapic.twitter.com/48cugcouXM

— Silly Point (@Farzi_Cricketer) April 30, 2023
The Rajasthan Royals, on the other hand, are looking strong and will be aiming to continue their winning streak in the tournament. All eyes are now on the remaining matches of the IPL to see who emerges victorious in this year's tournament.