In the match between Mumbai Indians (MI) and Punjab Kings (PBKS) at the iconic Wankhede Stadium, a moment of sheer brilliance left the crowd gasping for breath. In the 18th over of the innings, with the score at 1/4, Nathan Ellis of PBKS bowled a low full toss on the stumps to Tim David of MI. What followed was an extraordinary display of power-hitting that left Ellis and the rest of the PBKS team stunned.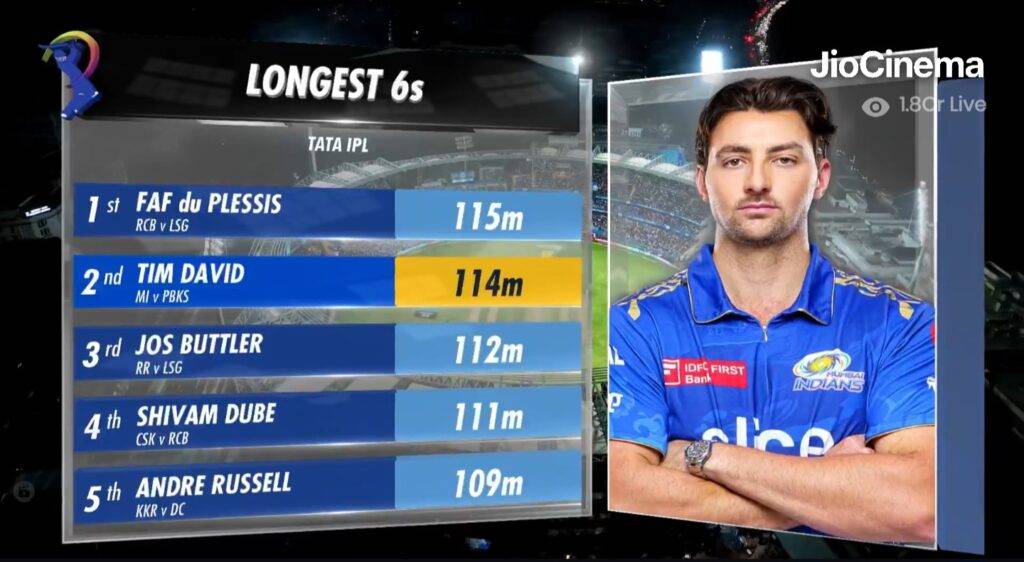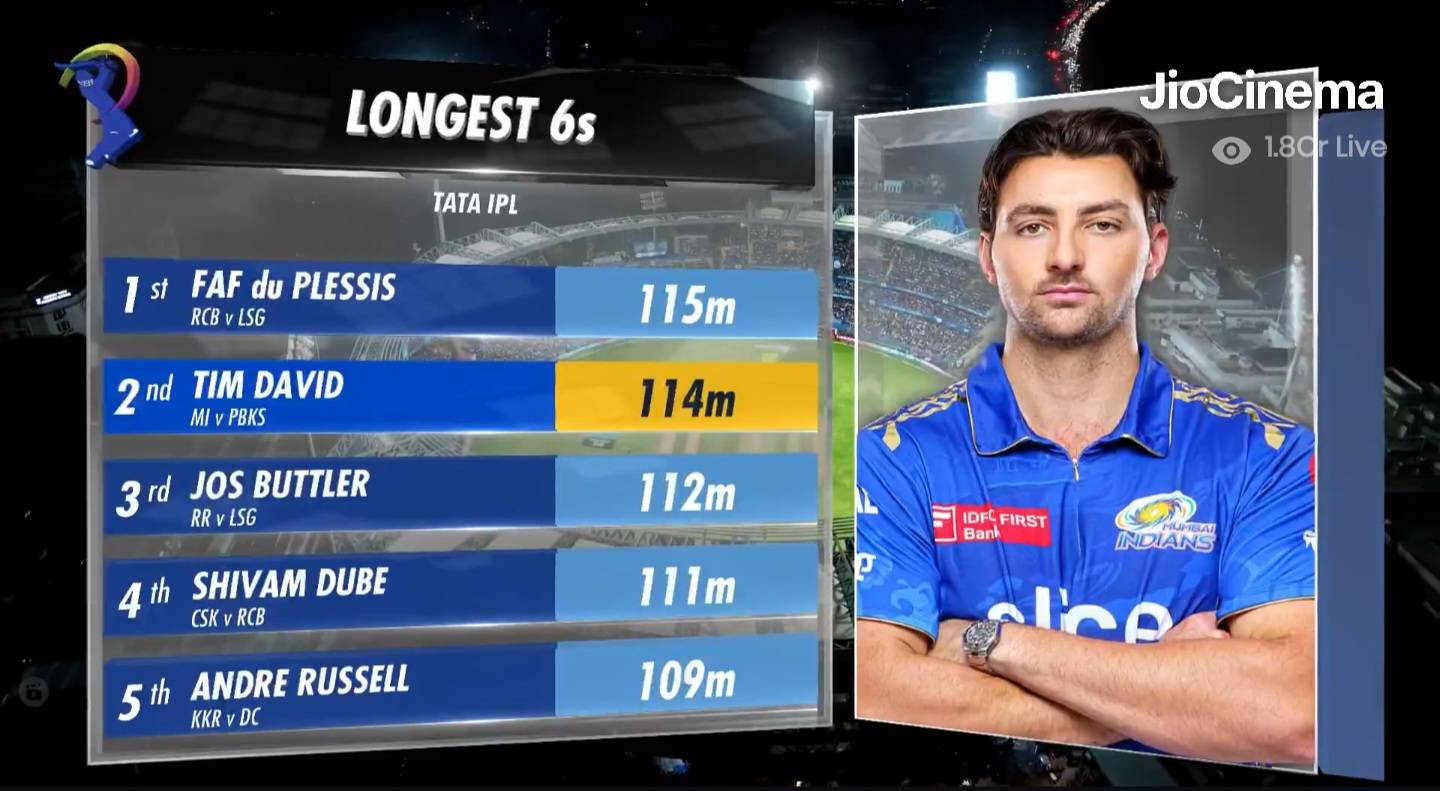 David, who had been in good touch throughout his innings, unleashed a mighty blow that sailed over the mid-wicket boundary for a colossal six. The ball travelled a distance of 114 meters, landing in the stands with an almighty thud. The sheer force of the shot left the crowd in awe, as they cheered and applauded the young batsman's audacious stroke.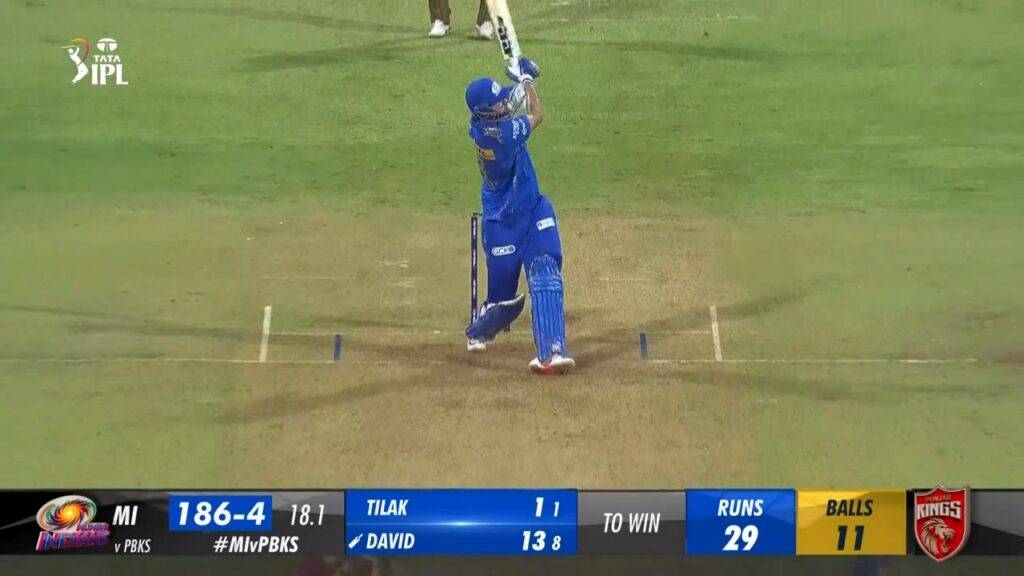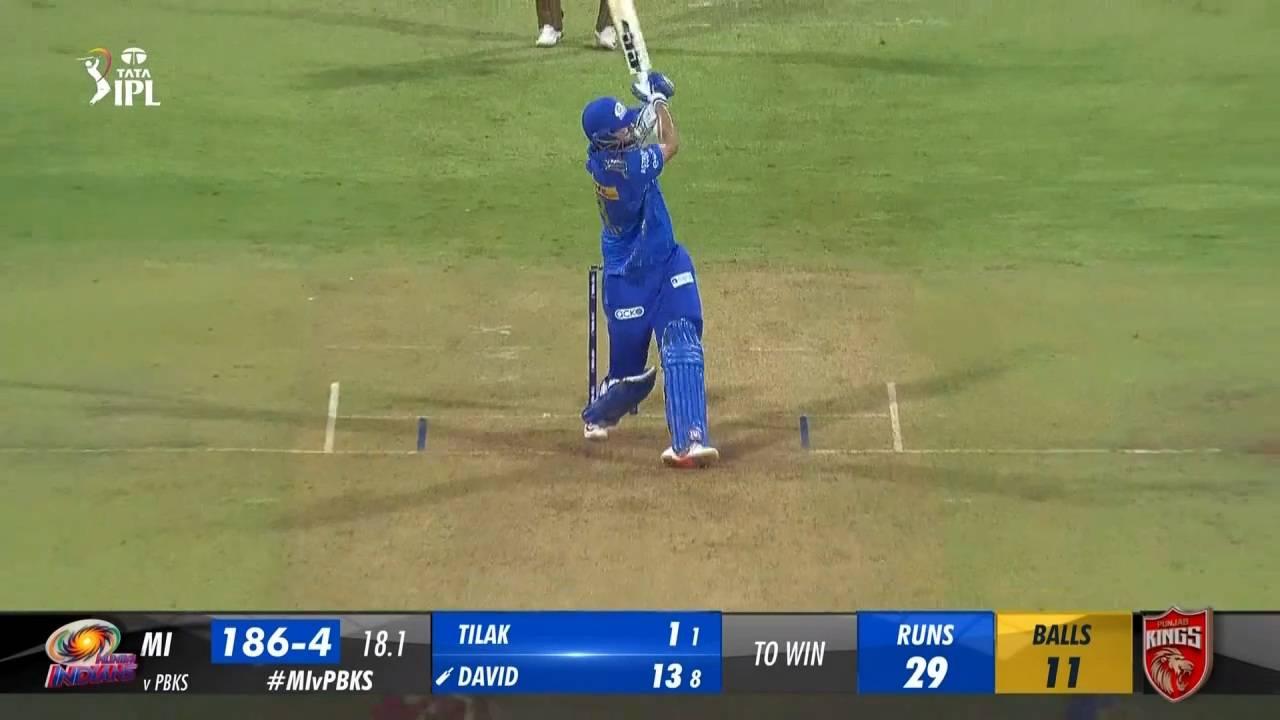 Ellis, who had been bowling well until that point, could hardly believe what had just happened. He had bowled a decent delivery, but David had managed to get under it and hit it with such power that it cleared the boundary with ease.
The PBKS bowler looked crestfallen as he watched the ball sail over his head, realizing that he had just conceded a massive six that could have a significant impact on the match in the game-deciding phase.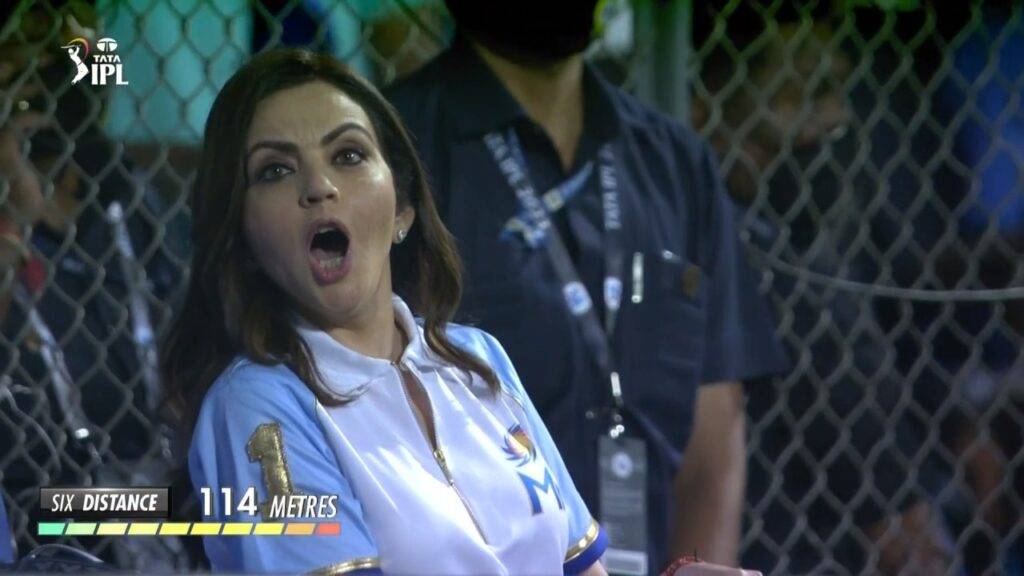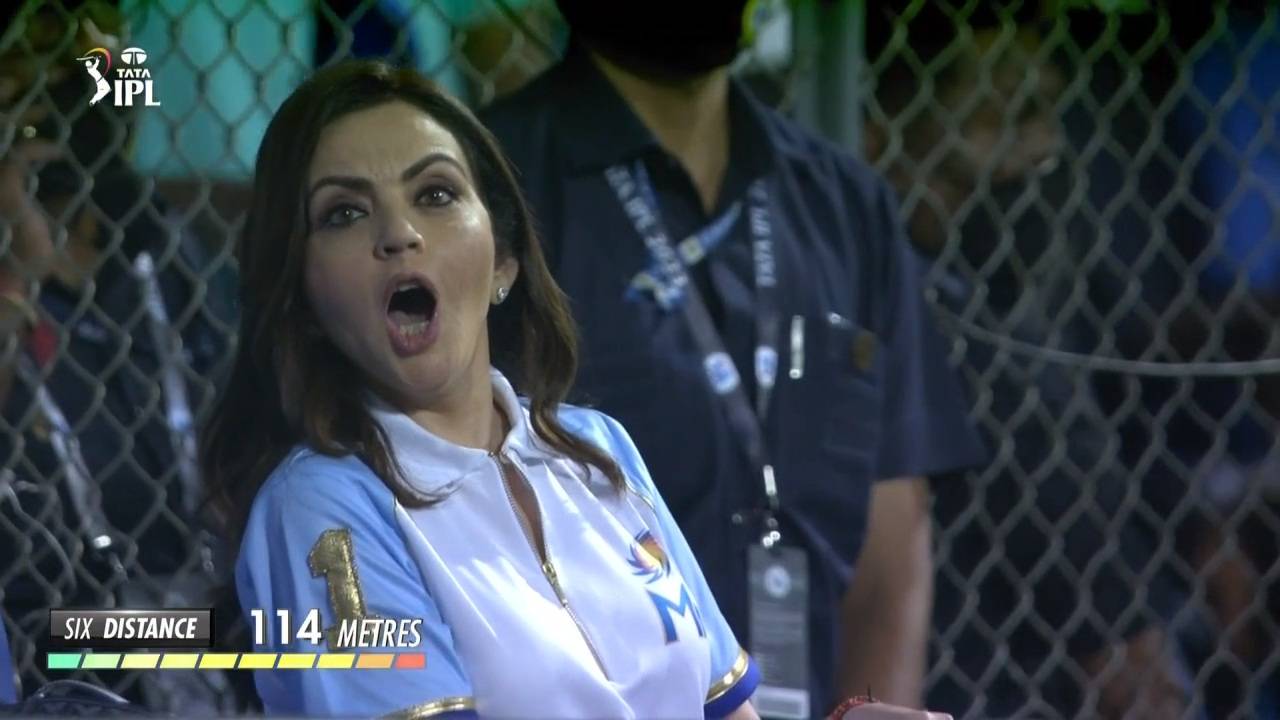 David, on the other hand, was ecstatic. He had just hit a massive six in one of the biggest stadiums in India, against a quality bowler like Ellis.
The young Australian had already shown glimpses of his talent in previous matches, but this inning was the one that really put him on the map. His shot-making was a joy to watch, and the way he dispatched Ellis for a six was a testament to his skill and temperament.
As for the crowd, they were left buzzing with excitement. The Wankhede Stadium has seen some of the best moments in Indian cricket, and David's six is going to be one of them in this edition of IPL 2023.
The fans cheered and clapped, with some even standing up to applaud the young batsman's brilliance. It was a moment for the fans that they would cherish for a long time to come.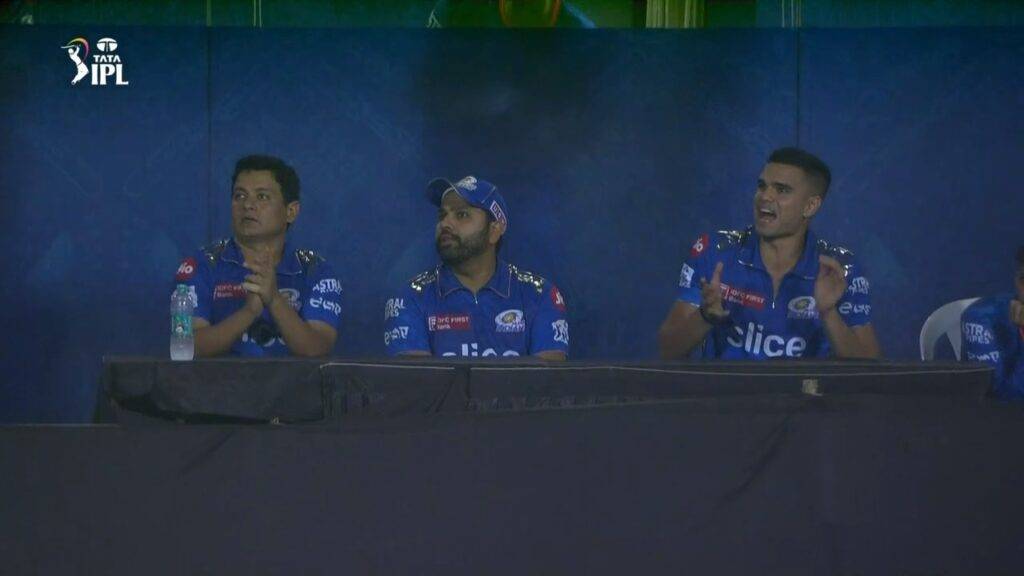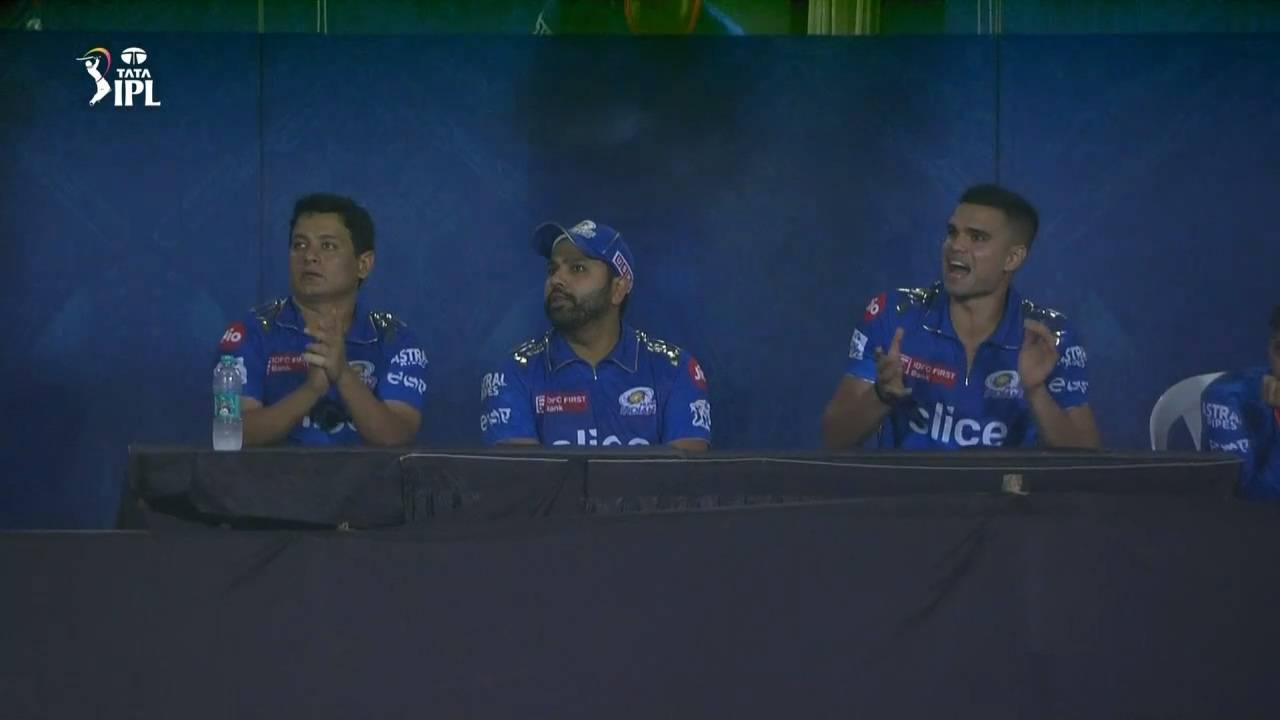 In the end, MI lost the match by 13 runs, even after Tim David's explosive innings of 25 runs in 13 balls. His six off Nathan Ellis will go down as one of the most memorable moments of the match, and perhaps even the entire tournament this season. It was a moment of pure spectacle, one that left the crowd spellbound and reminded us all of the sheer joy of watching a game of cricket.