We got to saw the rarest of catches in the ongoing match between Rajasthan Royals and Gujarat Titans, i.e, the 23rd match of IPL 2023. It was a perfect mixture of comedy of errors and team work. In the match being played at the Narendra Modi Stadium, RR won the toss and opted to bowl first.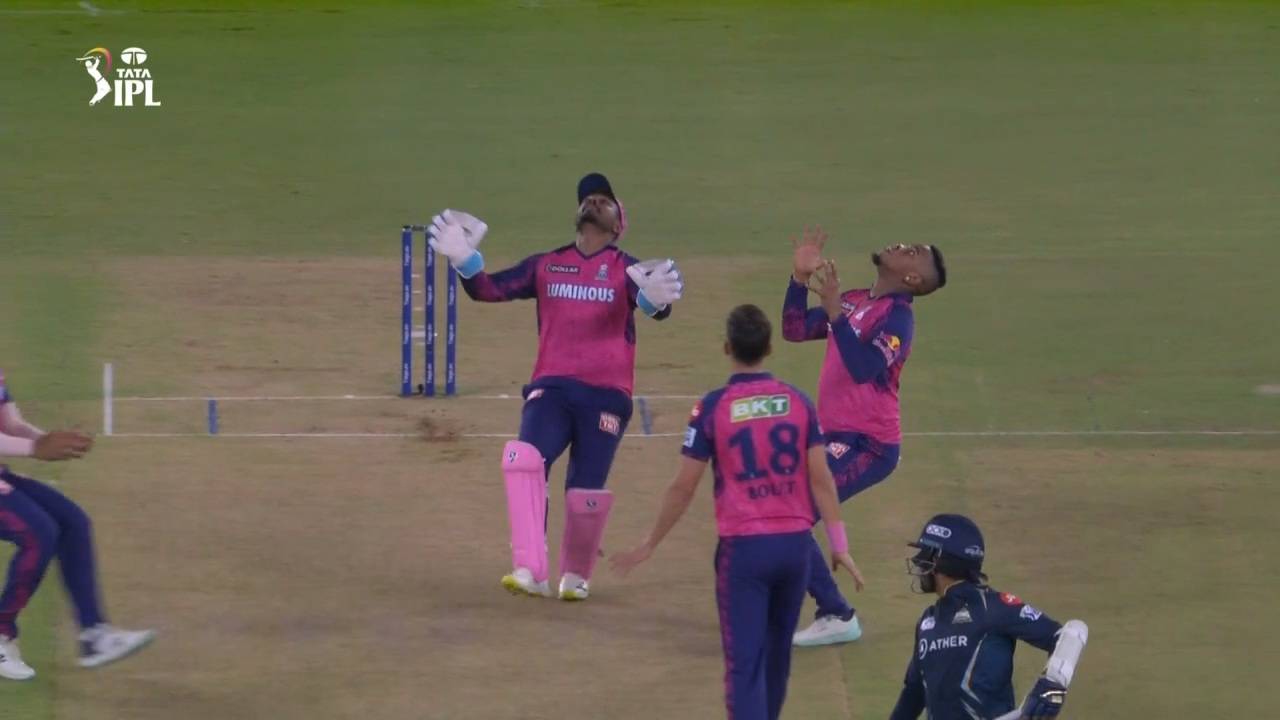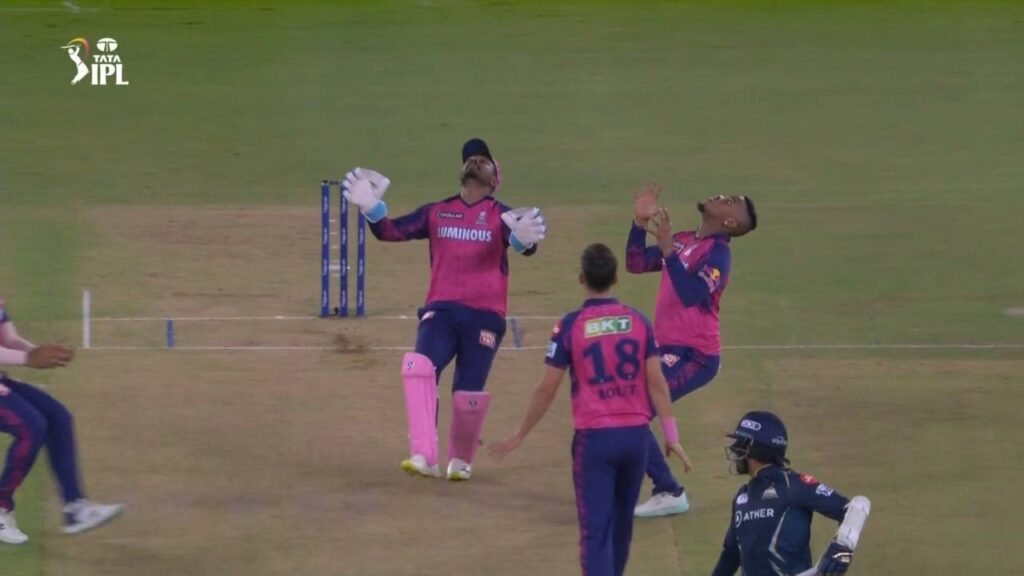 In the very third delivery of the match, GT opener Wriddhiman Saha played a delivery straight up into the air and two RR players – Sanju Samson and Shimron Hetmyer came to catch it. As a result of miscommunication, they collided and dropped the ball.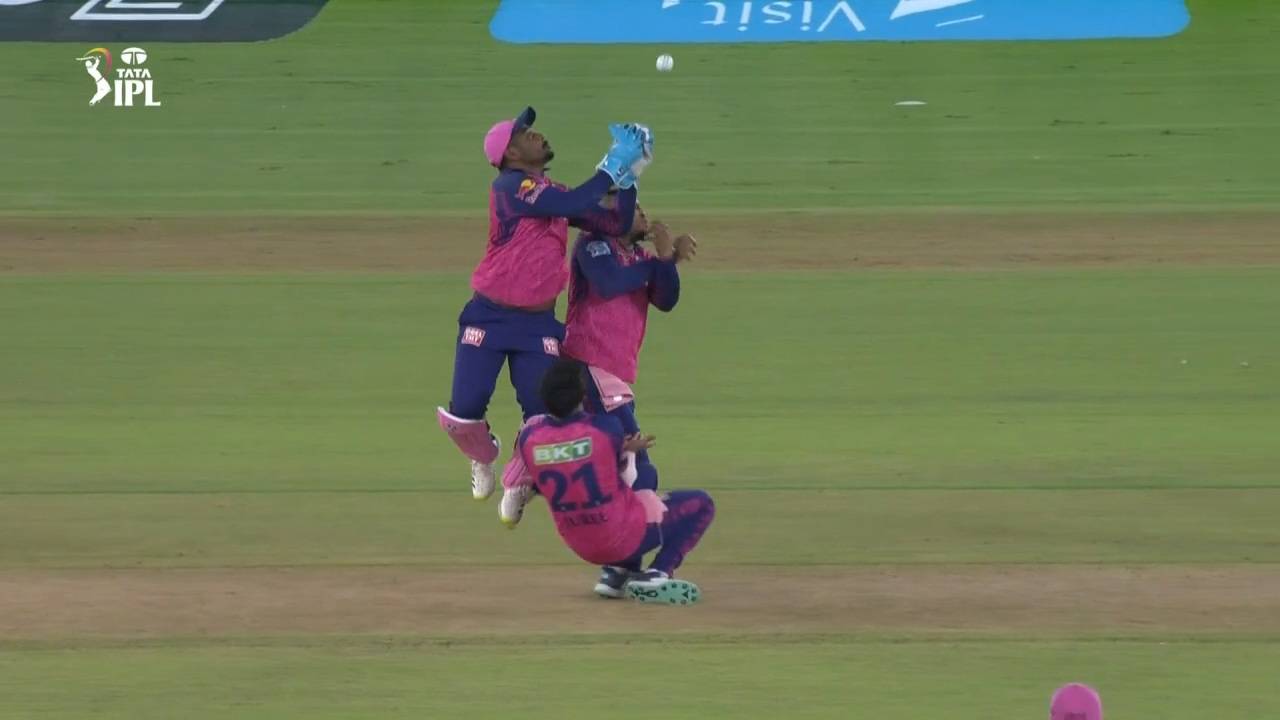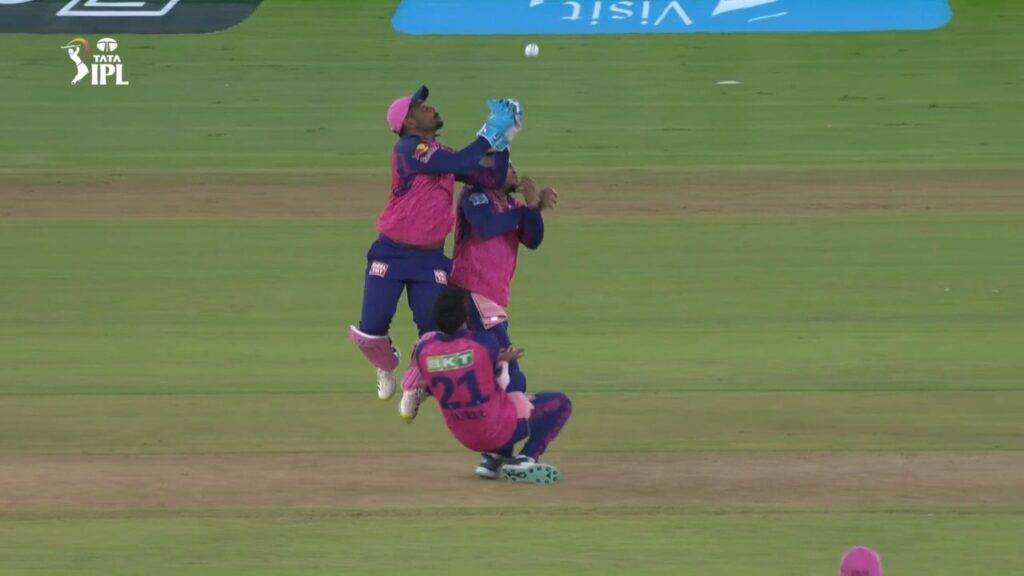 However, Trent Boult came to safety and caught the ball, hence forcing the departure of Wriddhiman Saha.
Gujarat Titans played their first ever IPL just last season but have already made it into the history books. They won the trophy in their debut season and their rivalry with Rajasthan Royals is already pretty intense.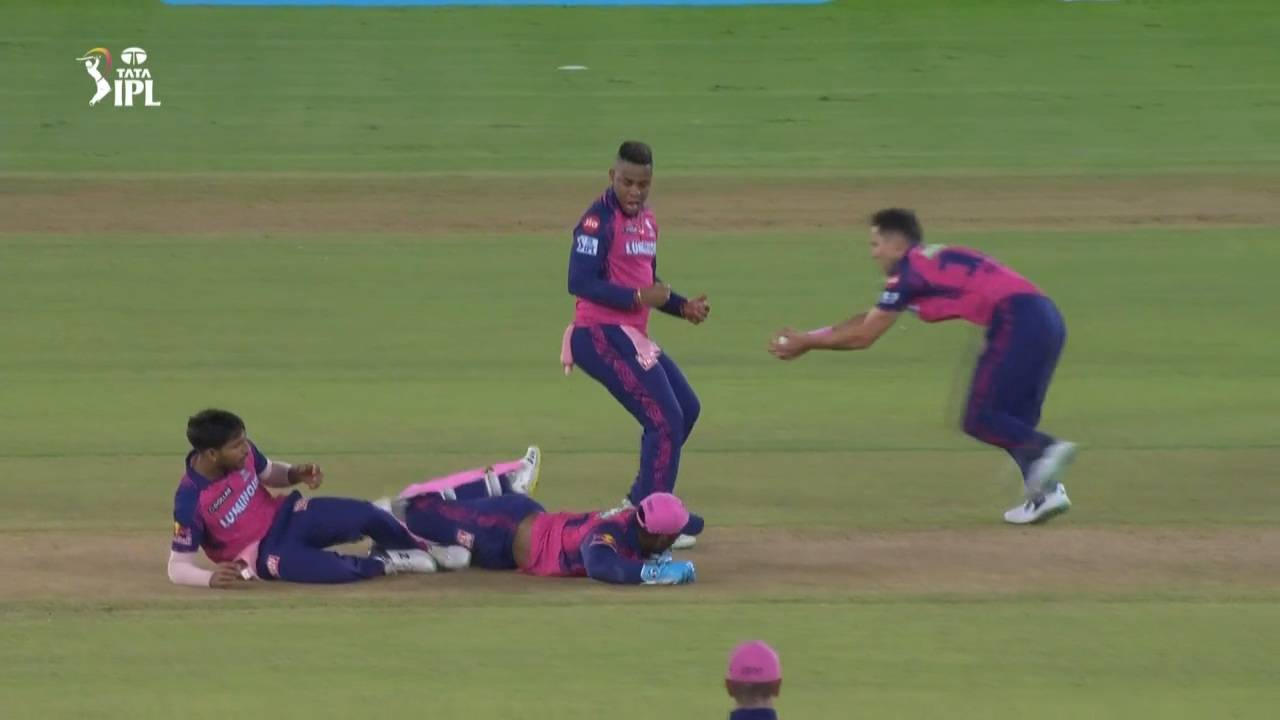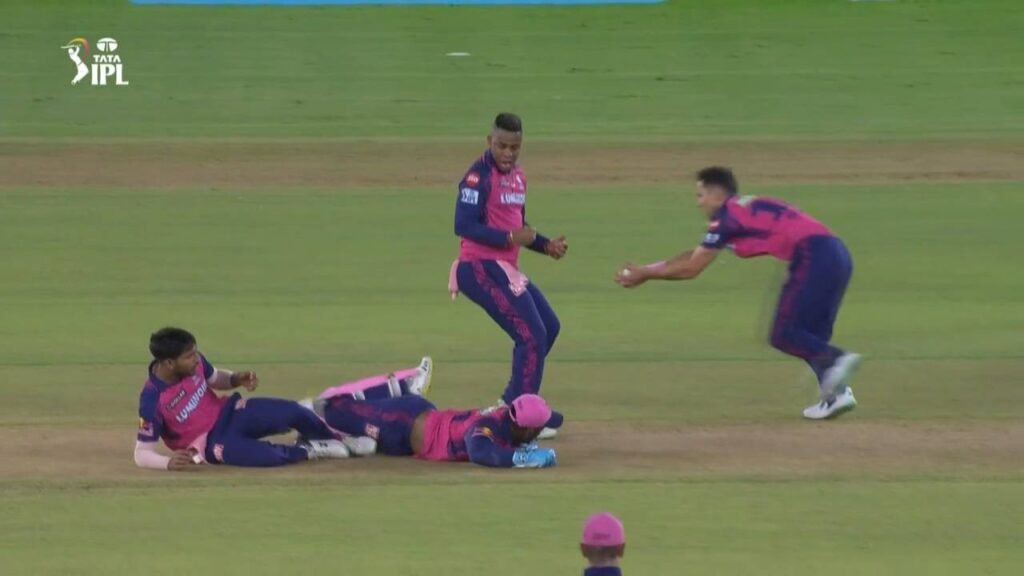 This is basically due to the fact that these two teams have the strongest core squads in IPL as of now. Moreover, GT defeated RR in IPL 2022's final. 
Even this season, they currently have the same number of points (6 points in 4 matches). The winner of this match will be the table toppers with a very clear margin.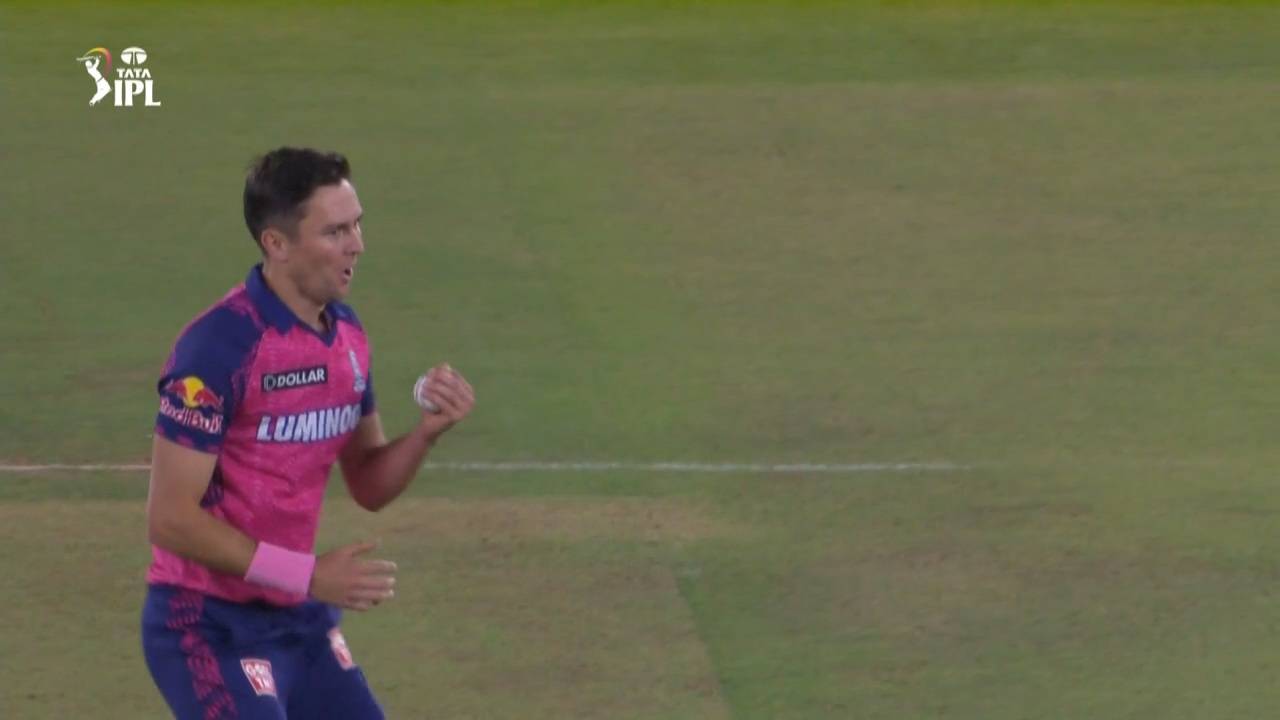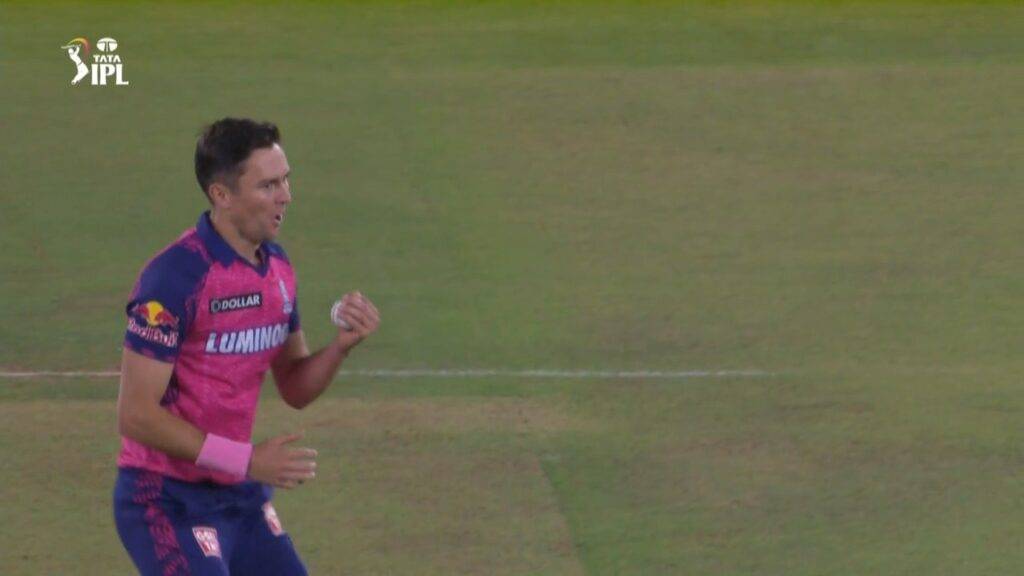 Rajasthan Royals are currently 1st on the table while GT are third. However, as mentioned earlier, they have the same points. 
You can see the incredible moment in the video that has been provided below:
So far, GT have done fairly well in this match. They have scored over a hundred runs in 13 overs at the expense of 3 wickets.
Shubman Gill, who has consistently been their best performer, has scored 40 runs already and remains to be their main man. There is no doubt in the fact that there will be a lot of twists and turns in this match.