In a thrilling encounter between the Royal Challengers Bangalore and the Kolkata Knight Riders, the 15th over proved to be a game-changer. With the Kolkata Knight Riders Andre Russell at the crease, it was going to be an entertaining game.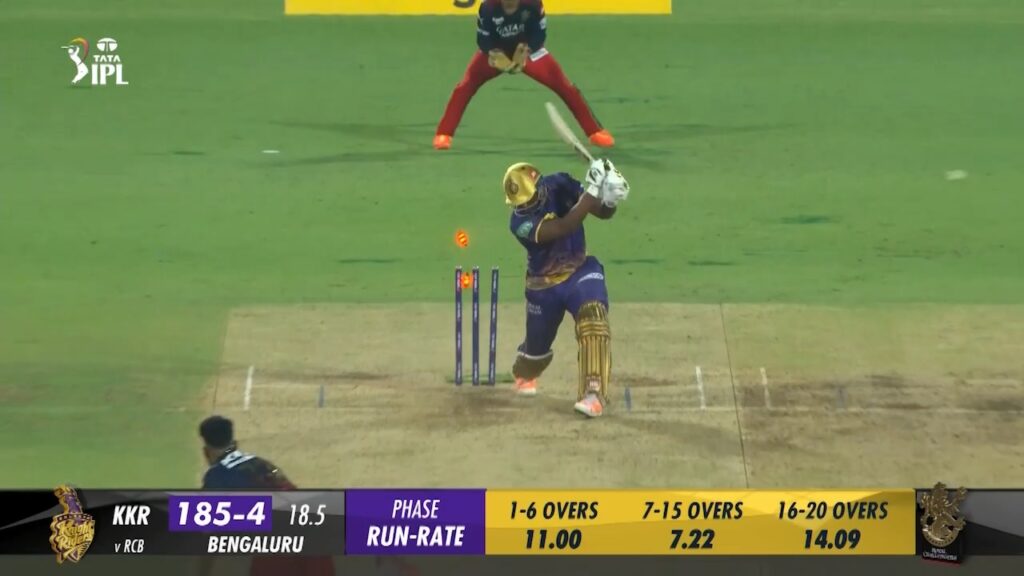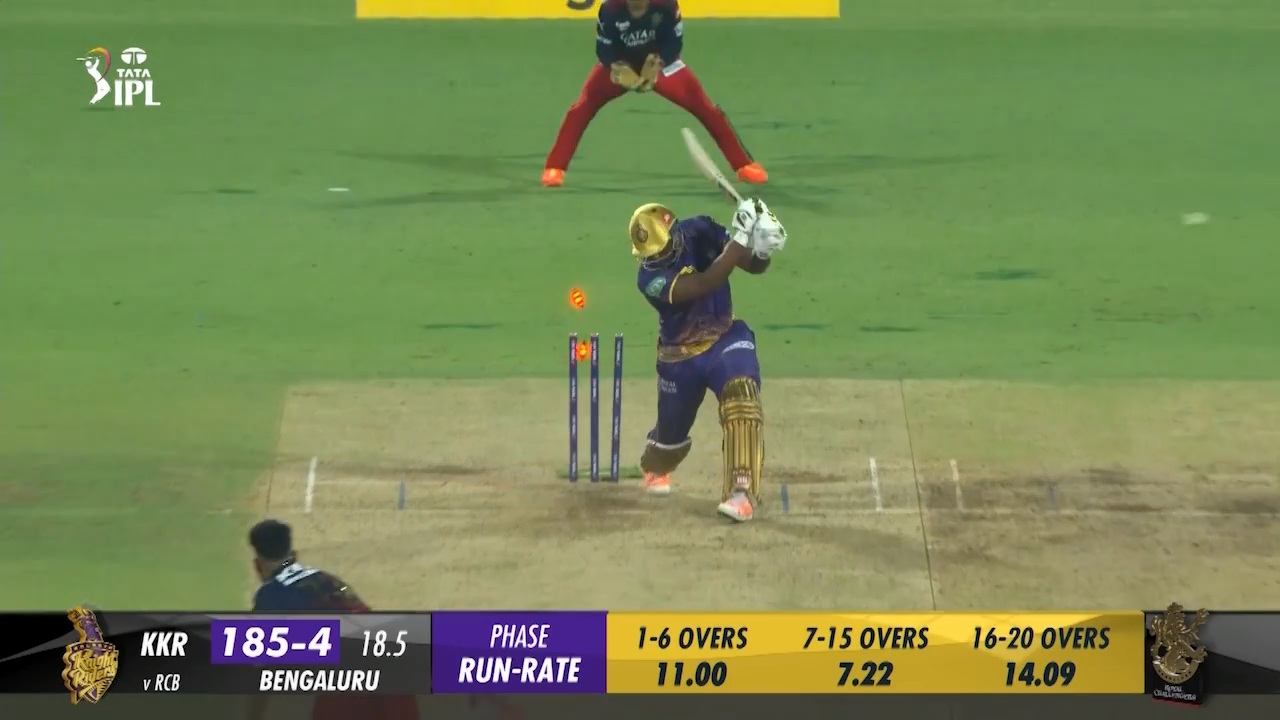 Mohammed Siraj, who had gone for 14 runs in his first three deliveries, came backstrongly to deliver a beautiful yorker that speared into the leg stump, sending Russellback to the pavilion. It was a crucial breakthrough for the Royal ChallengersBangalore, as Russell had the potential to take the game away from them with hisbig-hitting abilities.
Siraj's ability to come back strongly after conceding 14 runs in the first three balls showcased his mental toughness and resilience. It takes a lot of character to keep your composure and make a comeback in such a high-pressure situation, and Siraj did just that.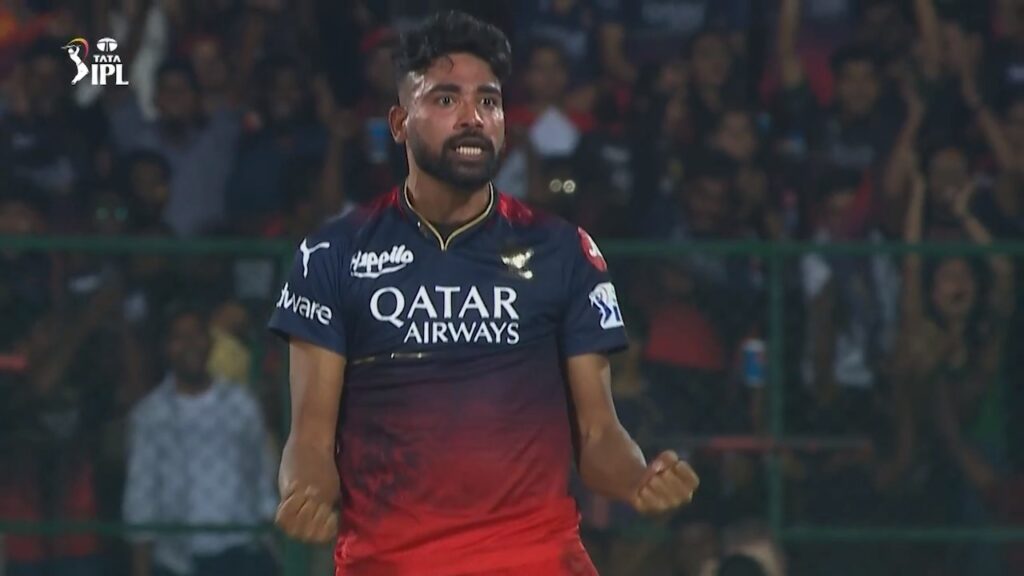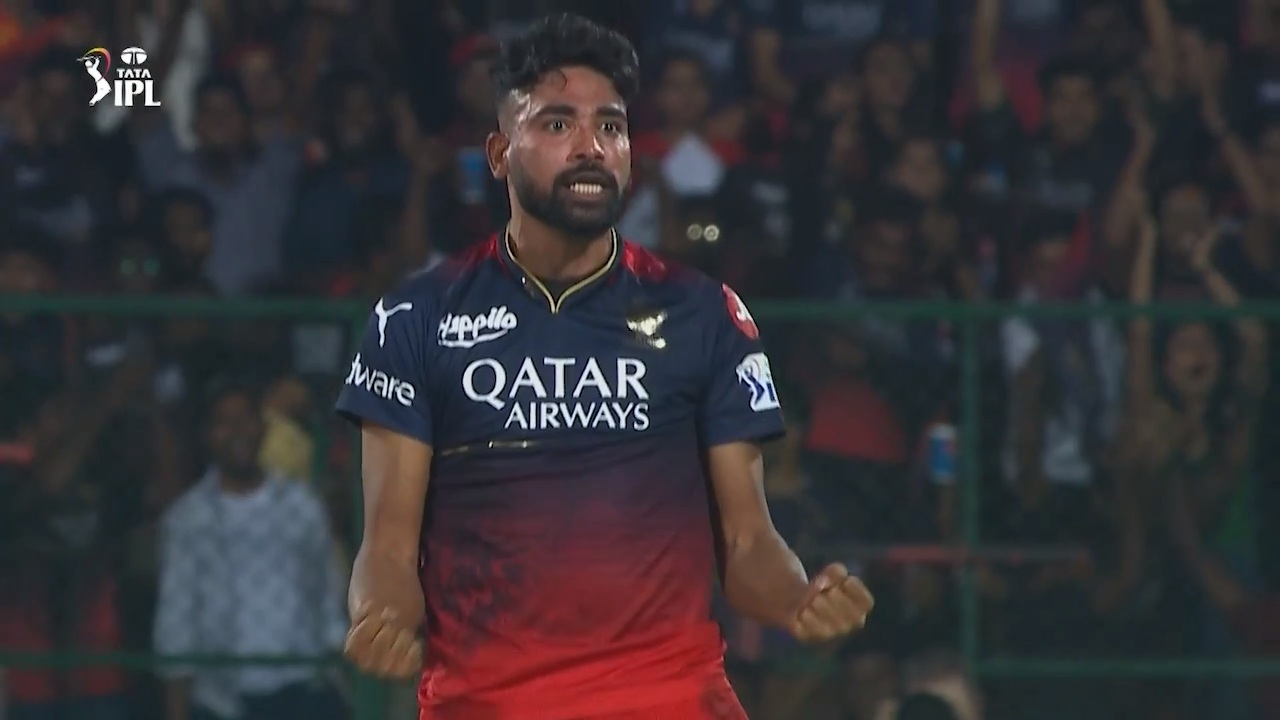 The art of bowling a yorker is considered to be one of the most challenging skills in cricket, and Siraj executed it to perfection. A well-directed yorker is almost impossible to hit, and Siraj's delivery was spot on, hitting the leg stump and leaving Russell with no chance to get his bat down in time.
The wicket of Russell proved to be the turning point of the match, as the KolkataKnight Riders lost momentum and eventually fell short to score a big run on thescorecard and hitched at 200 runs.
Siraj's contribution cannot be understated, as hisexceptional bowling in the 15th over-shifted the game in favour of the RoyalChallengers Bangalore.Mohammed Siraj's superb comeback after conceding 14 runs in the first three balls and his ability to execute a perfect yorker that dismissed Andre Russell is a testament to his mental strength and skill as a bowler.
It was a match-winning moment that will be remembered by cricket fans for a long time to come.