In a surprising turn of events during the Gujarat Titans' final home game in the IPL 2023 league stage, coach Ashish Nehra exhibited an uncharacteristic loss of composure. Despite their comfortable victory and qualification for the playoffs, Nehra's refusal to celebrate Shubman Gill's century, coupled with a heated exchange with captain Hardik Pandya, shed light on the team's lofty expectations and desire for continuous improvement.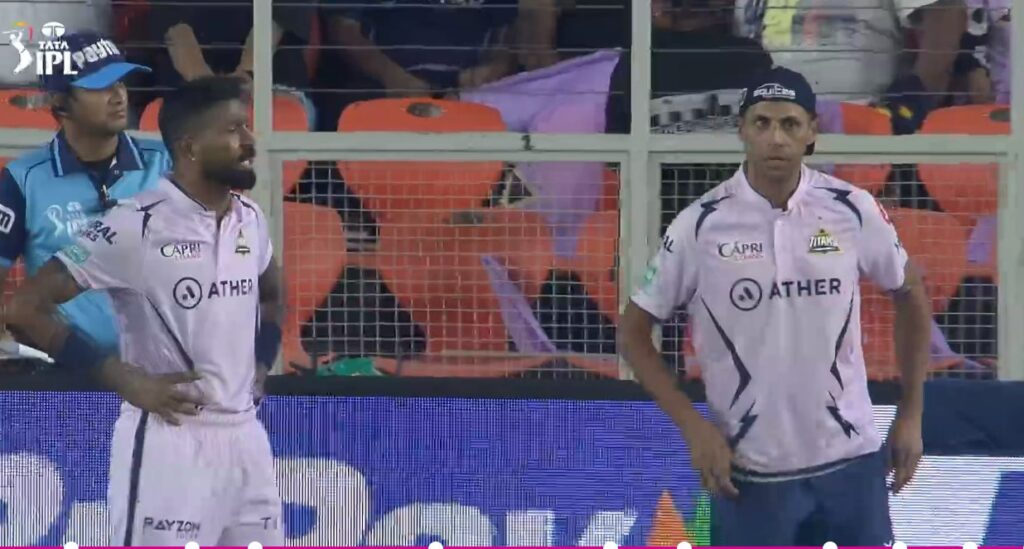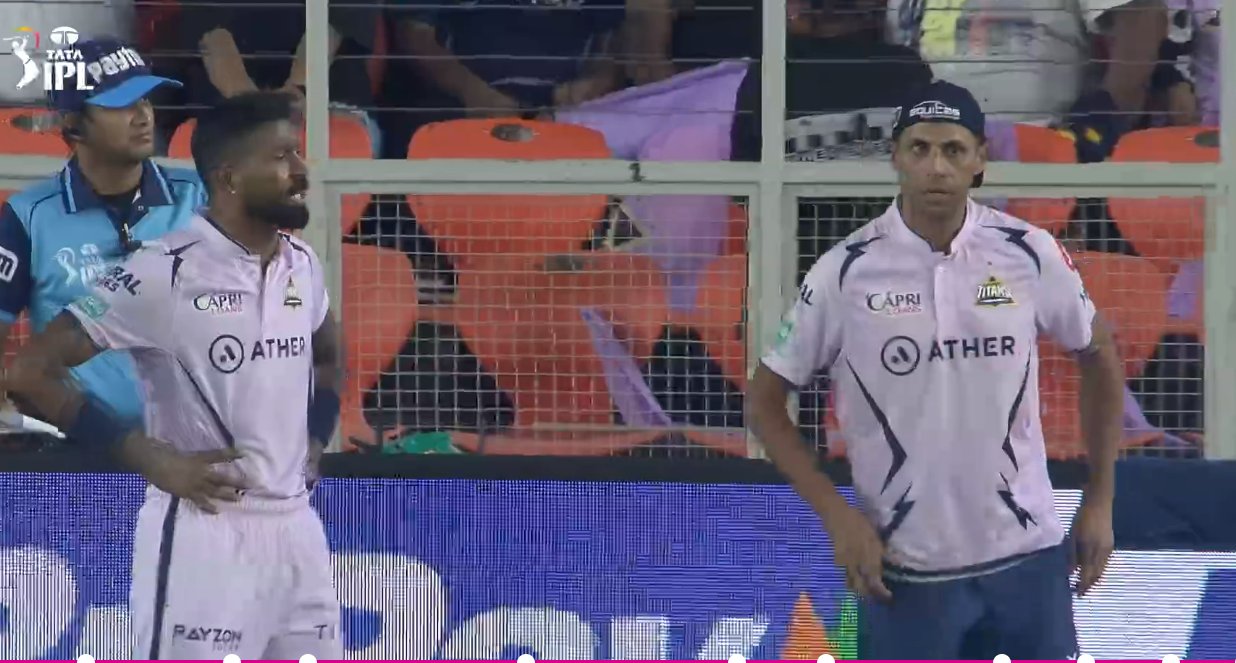 The Gujarat Titans, who have enjoyed exceptional success since their debut season in 2022, have become known for their consistent performances and strategic gameplay. Throughout their journey, Ashish Nehra, the team's coach, has generally been seen as an animated and enthusiastic figure in the dugout. However, his recent behaviour in the match against Sunrisers Hyderabad showcased a different side to his usually composed demeanour.
The match witnessed a remarkable partnership between Shubman Gill and Sai Suharsan, rescuing the Titans after an early wicket. Gill's exceptional innings culminated in a well-deserved century, a milestone that prompted a jubilant response from the entire team and the spectators. However, Nehra remained seated, offering no visible display of celebration or emotion.
The unusual sight caught the attention of commentators Aakash Chopra and Saba Karim, who speculated that Nehra's lack of enthusiasm stemmed from his high expectations for the team. As a coach, Nehra is constantly in pursuit of excellence and would likely have preferred a more dominant and comprehensive performance from his players throughout the match.
The incident shed light on Nehra's coaching philosophy and his unwavering commitment to pushing the team towards continuous improvement. Rather than being satisfied with individual milestones, Nehra emphasised the importance of collective effort and sustained excellence. His refusal to celebrate Gill's century highlighted his belief that there is always room for improvement and a need to maintain high standards.
Furthermore, Nehra's heated exchange with captain Hardik Pandya during the match underscored the coach's frustration at the team's performance in the latter stages of the game. Despite posting a formidable total of 189 runs, the Gujarat Titans' batting struggles in the closing overs seemingly irked Nehra. The incident demonstrated his desire to see the team perform at their best for the entire duration of the match, without any lapses in concentration or intensity.
The Gujarat Titans' outstanding record since their debut season has undoubtedly raised expectations for the team and its coaching staff. Nehra's occasional displays of frustration and intensity are a testament to the high standards set by the team and their commitment to sustaining their success.
Shubman Gill In 2023 :-
~ Double Hundred In ODI .
~ Century In T20I .
~ Century In Test .
~ Century In IPL .#GTvSRHpic.twitter.com/LUZPph6hWG

— Priyanshu (@PriyanshuVK18K) May 15, 2023
Ashish Nehra is the Soul of @gujarat_titans teams, constantly providing suggestions to players at the boundary.He was visibly angry at Shubman Gill & Sai Sudarshan for not increasing the tempo to reach 200+ score,dint celebrate his 💯 as well, that's how a coach shud be! #GTvsSRH pic.twitter.com/iy34msDlaJ

— Sushant Nahak (@sushanthkoko) May 16, 2023
Ashish Nehra's uncharacteristic loss of composure during the Gujarat Titans' match against Sunrisers Hyderabad highlighted the team's lofty expectations and their relentless pursuit of excellence. The incident serves as a reminder that even during successful campaigns, the desire for improvement and maintaining high standards remains paramount for a team striving for greatness.