Chennai Super Kings beat Gujarat Titans tonight in Qualifier 1 to qualify for the IPL 2023 finals for a record 10th time in the history of the tournament. They have extended their own record and this shows the kind of dominance that CSK have in IPL.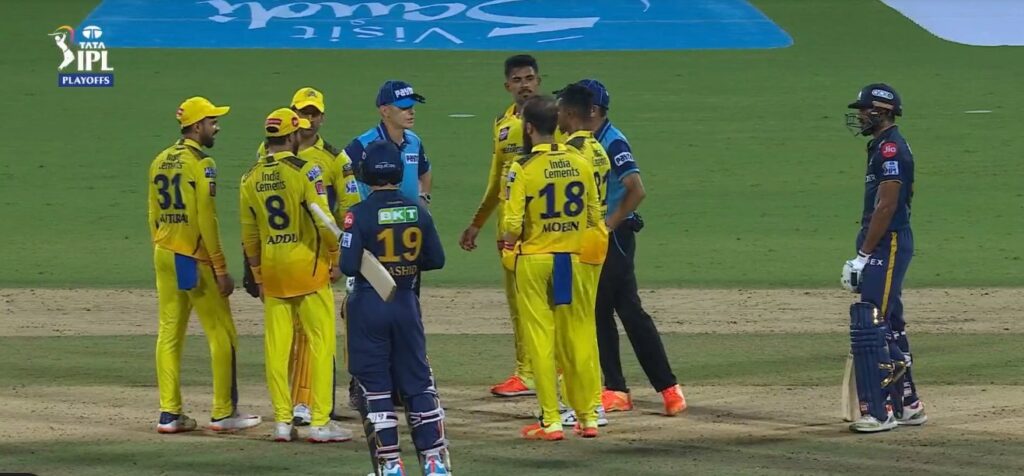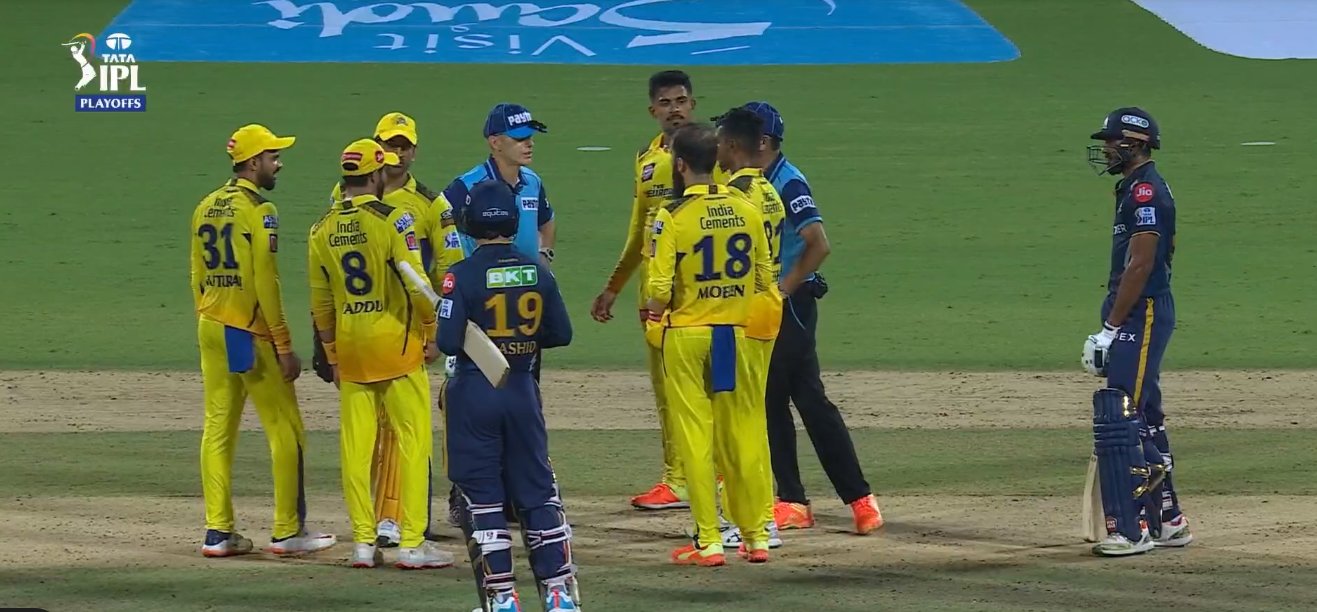 After tonight's victory, everyone was mainly praising CSK and it's players online for their antics in the match but their was a huge majority of fans that were also criticizing Mahendra Singh Dhoni for a controversial thing that he did during today's match.
During the second innings of the match, CSK's star bowler Matheesha Pathirana had only bowled one over up until the 16th over. Before that, he was out of the ground for about 9 minutes. Now according to the rulebook of cricket, a player needs to stay the same amount of time on the pitch as he was outside of the pitch before he gets to bowl.
However, Pathirana's overs were very important for CSK and Dhoni knew it. Thus when the umpires decided against letting Pathirana bowl, Dhoni was seen having a chat with the umpires following which they let Pathirana bowl. It is highly likely that MS Dhoni agreed to add the time he was outside of the pitch to the delay due to over rate.
The internet was divided in opinions due after this incident as many said that this move from Dhoni was highly unjust and must also be considered as cheating. However, practically speaking, the Captain cool used his brain to do something that his team needed and he made sure that CSK reached the final and a smart move like this must always be admired.
May 23, 2023
Pathirana isn't eligible to bowl that over as he wasn't on the filed.. and he need to be for 4 mins..
So that Dhoni stops play for 4 mins without giving to another bowler… And umpires gave permission for that…..
And they call others fixers 😂🤣😭😭🤣😭🤣🤣🤣🤣#CSKvsGT

— ROHITxSKY (@INDIAxxMI) May 23, 2023
So Dhoni Stopped the game until Pathirana became eligible to bowl again.. Bizarre 🤣 #IPL2023 #CSKvsGT pic.twitter.com/qSjSwrfYTW

— MaahiWay (@Soham9907) May 23, 2023
Dhoni is bigger than Umpire? Why Pathirana bowled even after time violence? Unbelievable.

— Souvik Roy (@souvikroy_SRT) May 23, 2023
After all a captain will do anything in his capacity to win his team the match. It is thus very confusing as to why fans are making such a big fuss about this.