The ongoing match between Chennai Super Kings and Royal Challengers Bangalore is turning out to be one of the best high scoring thrillers so far in IPL 2023.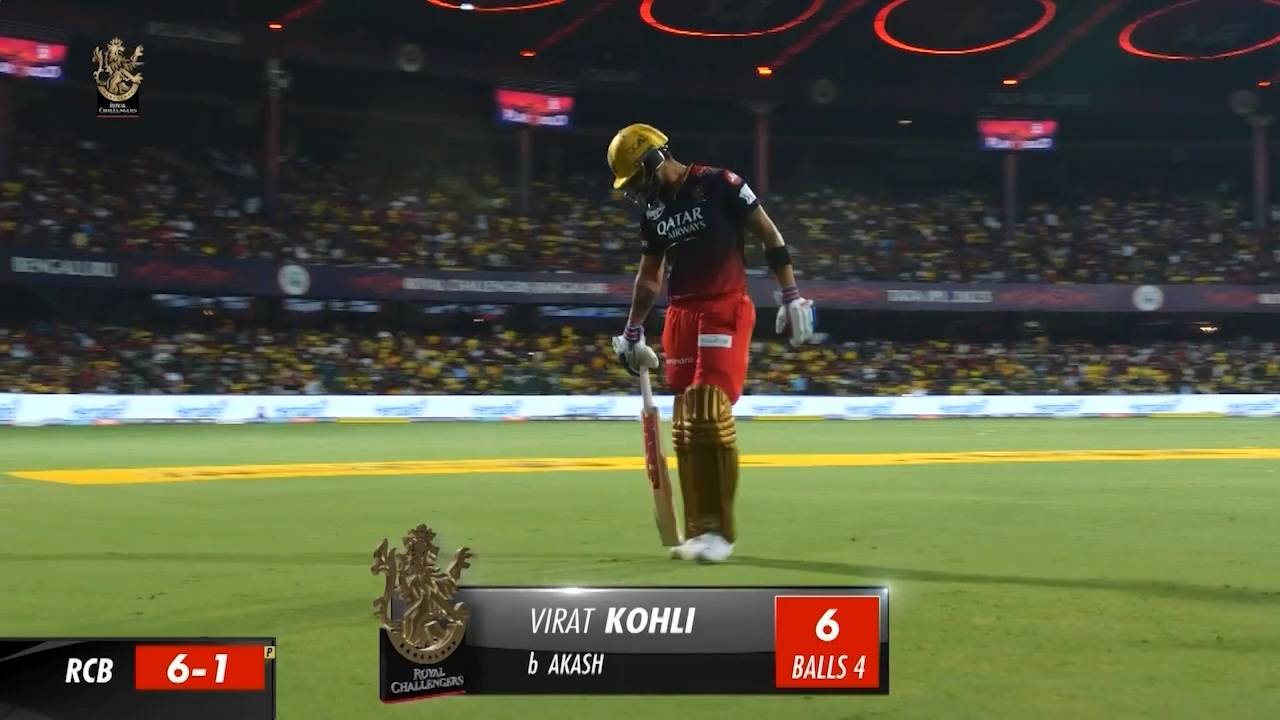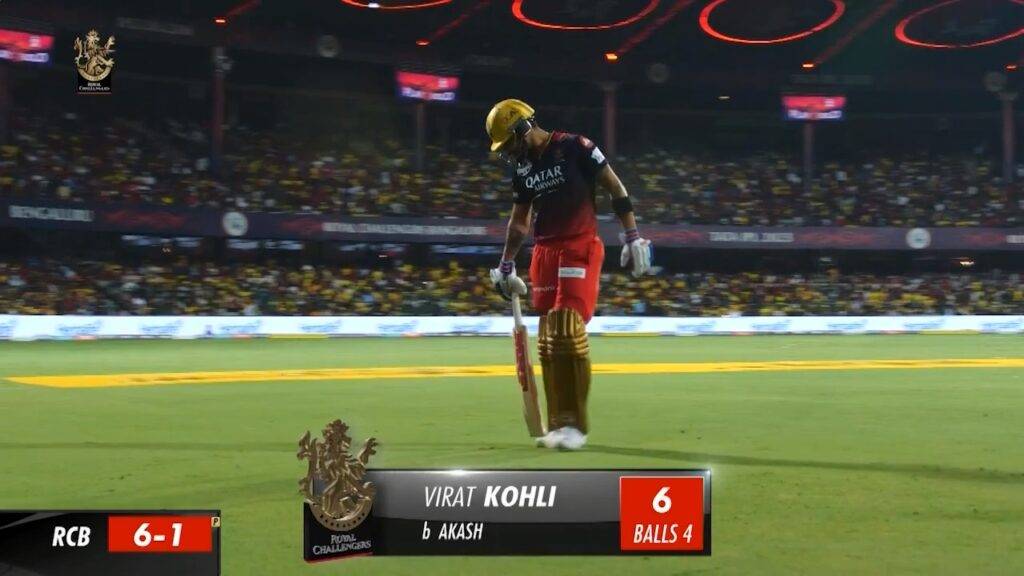 Having batted first, CSK registered a massive total of 226 runs and it was established that RCB would have to do something miraculous to win this match.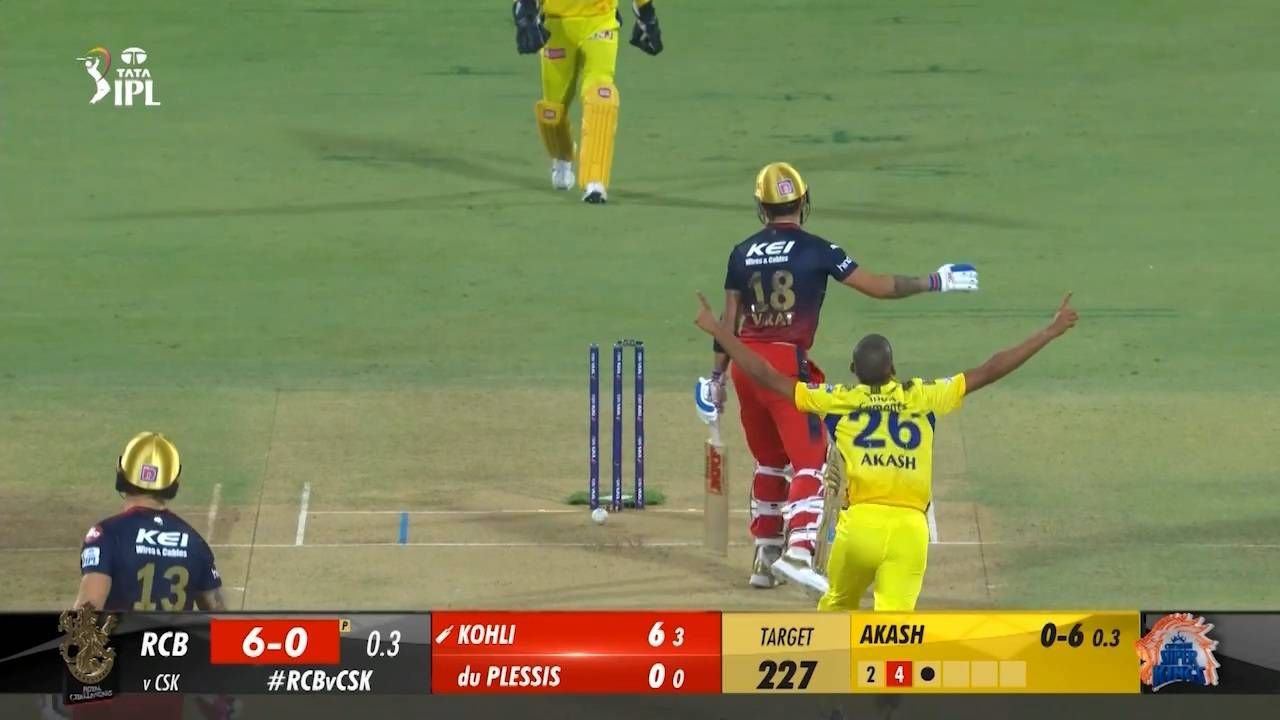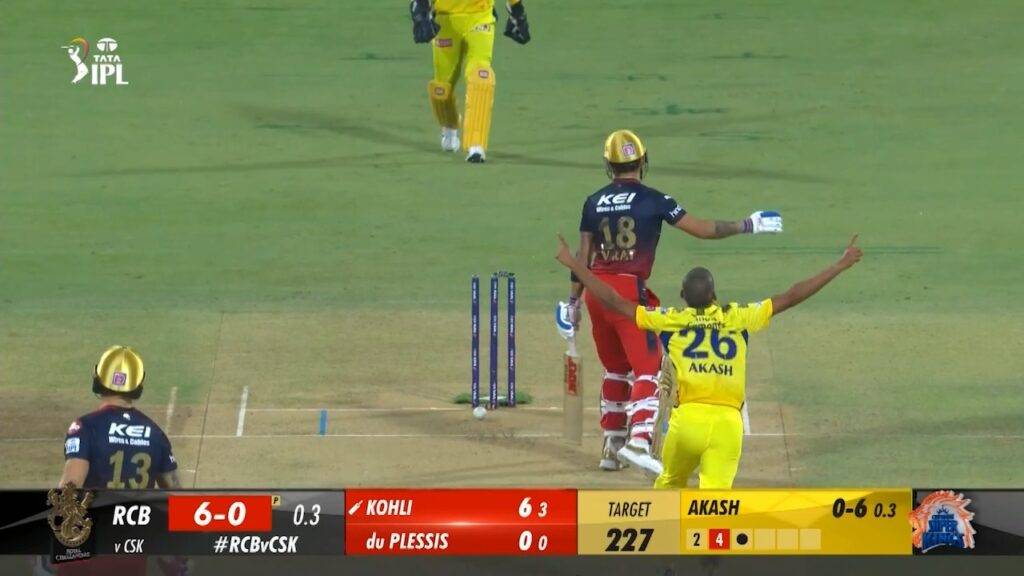 However, the way they have started their chase, it now seems highly likely for them to win this match and it shows how powerful RCB's batting lineup is.

However, the very beginning of RCB's innings as they lost Virat Kohli early on, and that too in the most unlucky way possible. Akash Singh's delivery got a big inside edge against Virat Kohli and the ball hit his shoe.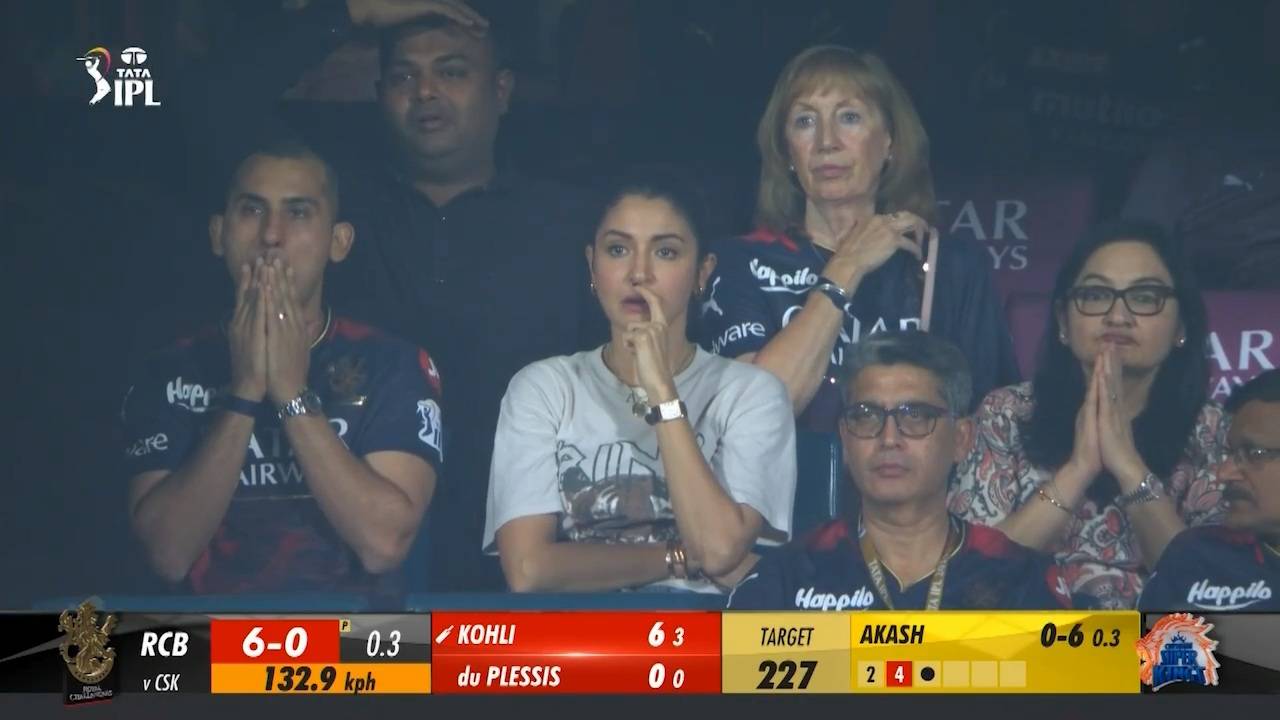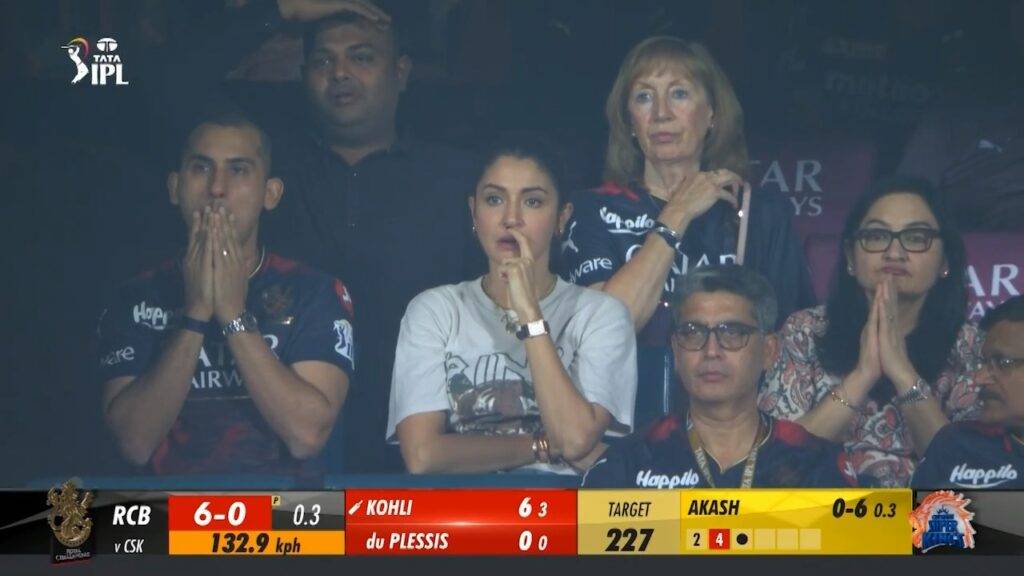 However, it then tiptoed its way to the off stump and the bail came off resulting in Virat to depart after scoring just 6 runs. The reaction of Anushka Sharma from the stands showed how sad this dismissal was.

However, RCB skipper Faf du Plessis and Glen Maxwell have done incredibly well in the powerplay and it was due to their performance that RCB are in a winning position now. Glen Maxwell departed after scoring 76 runs in 36 deliveries and Faf du Plessis is currently on 55 runs (unbeaten).

If RCB go on to play like this for the rest of the match, they will easily beat Chennai Super Kings and thus rise up to the 5th position on the points table. They and CSK are currently having the same number of points. CSK are 6th while they are 7th on the table.