Shivam Dube was hands down the most entertaining Chennai Super Kings player in tonight's match between Royal Challengers Bangalore and Chennai Super Kings.
He might not be their highest scorer tonight, but the kind of shots he played and the kind is sixes he hit, really entertained the fans a lot and that is what matters after all.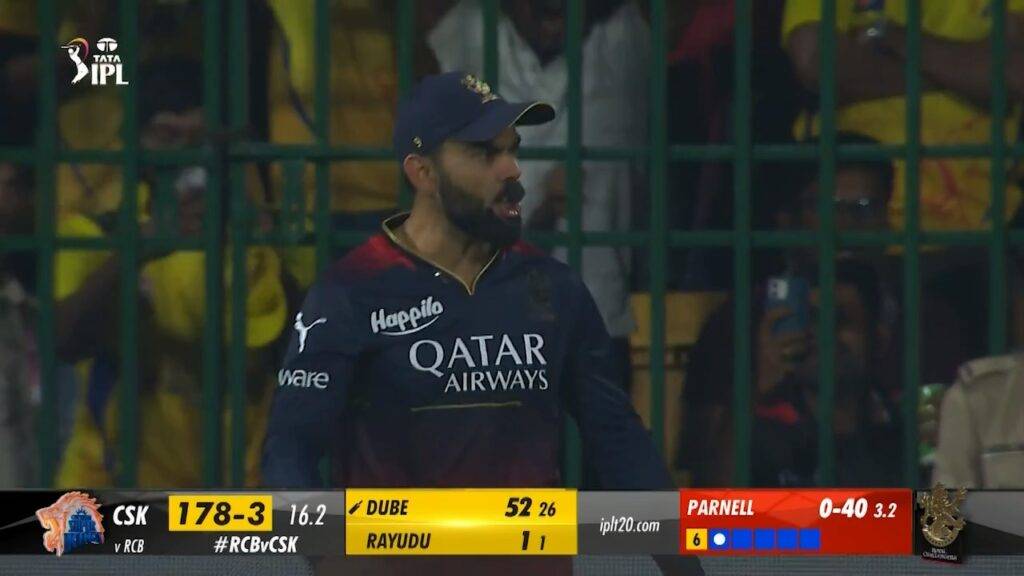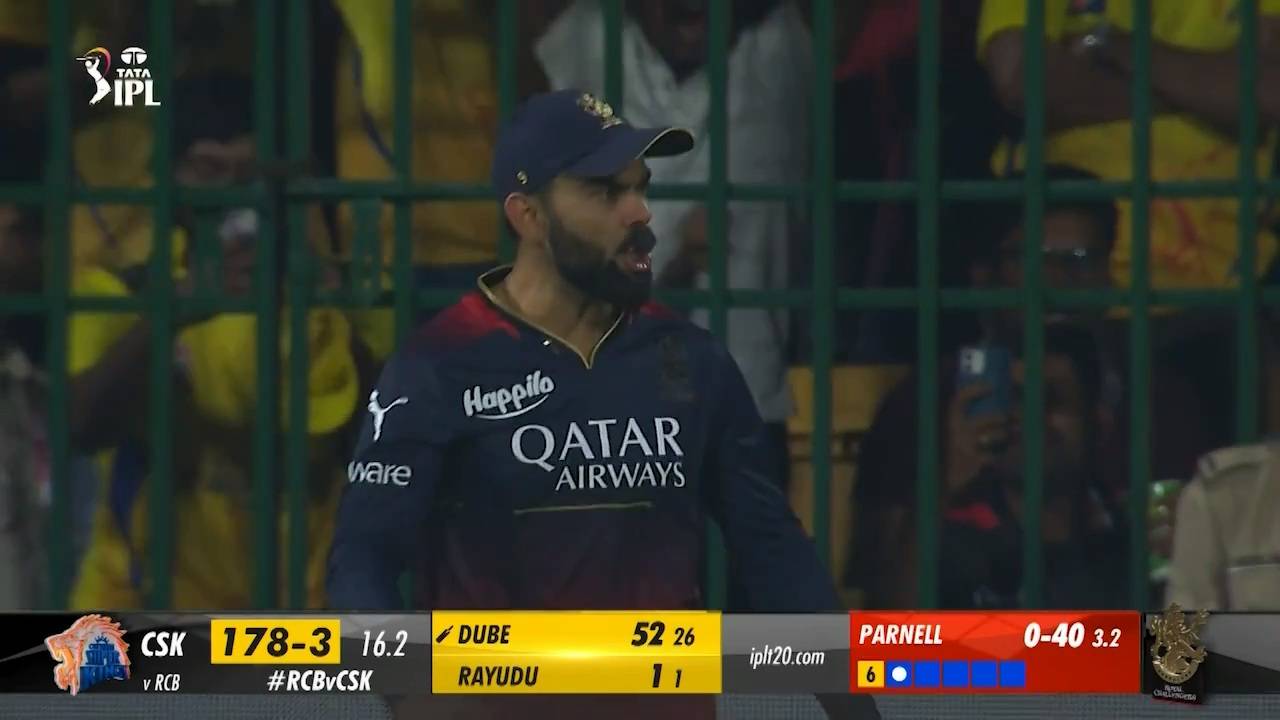 Shivam Dube hit quite a few massive sixes and he hit them all across the stadium. He hit a 101 M six against Glen Maxwell, a 111M six against Harshal Patel and also a 96 M biggie against Vijaykumar Vyshak. Unfortunately, he had to depart after scoring 52 runs in 27 deliveries. It was Wayne Parnell who picked his wicket. Virat Kohli's reaction to his dismissal tells us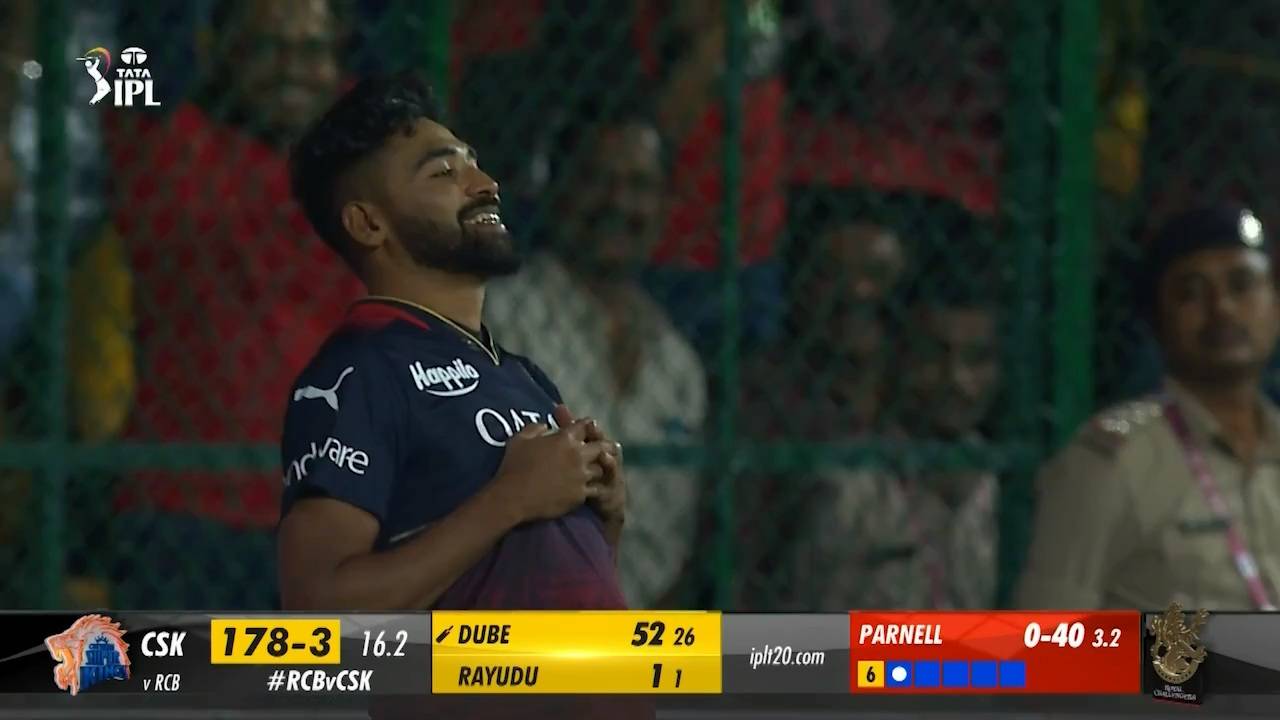 Apart from Shivam Dube, Devon Conwell played very well as well. He scored 83 runs in 45 deliveries. He hit six sixes and six fours in his innings.
Thanks to the brilliant performances of these two players, CSK have already scored over 200 runs in 18 overs and they will definitely set a very big total.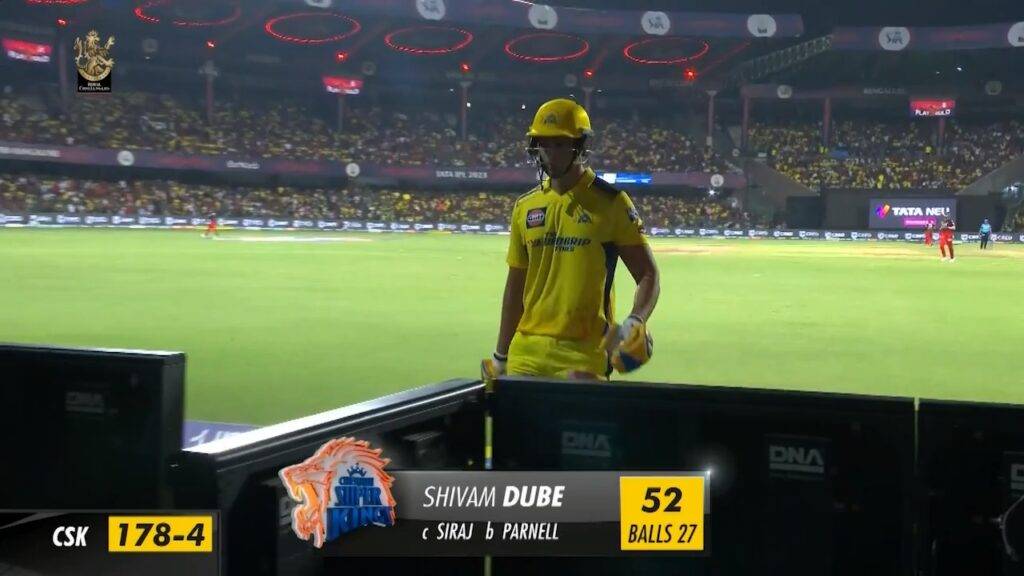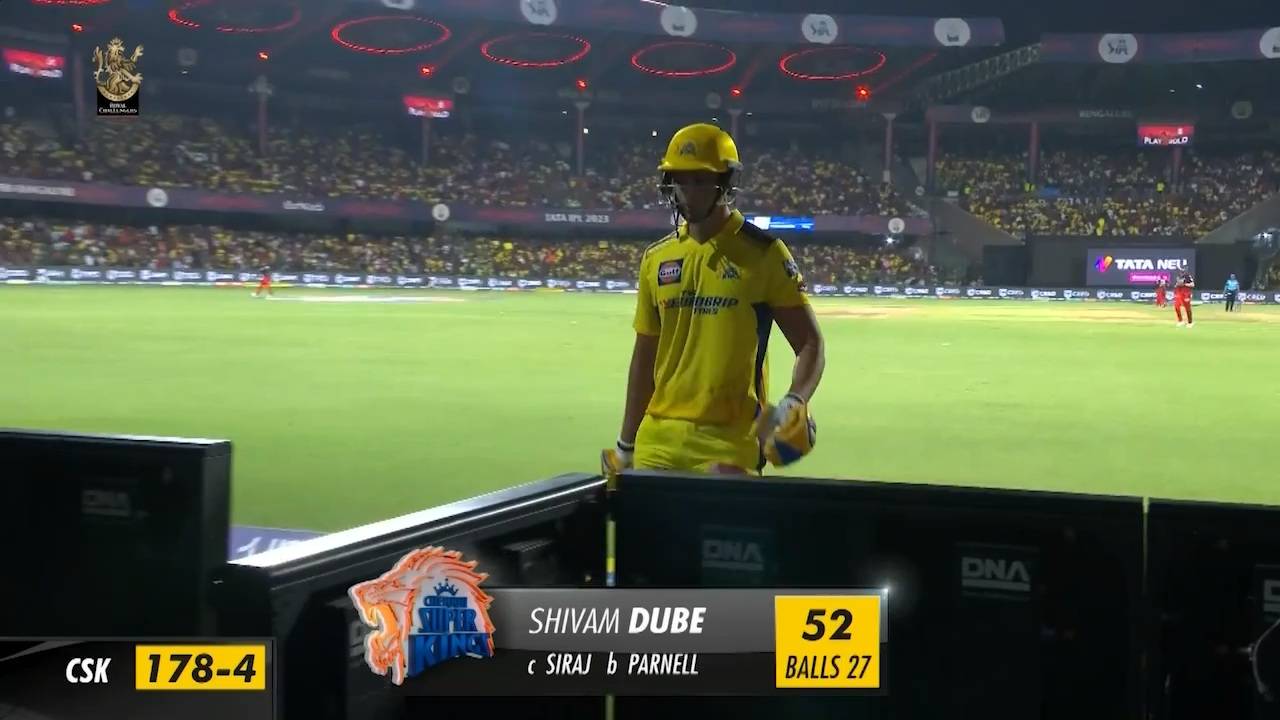 Talking about the stakes of this match, Chennai Super Kings and Royal Challengers Bangalore are currently placed 6th and 7th on the points table respectively. The winner of this match will rise up all the way to the fifth position on the points table.
The way things are going in this match right now, it will be very difficult for Royal Challengers Bangalore to chase this massive total. Faf du Plessis, Virat Kohli and Glen Maxwell will have to come up with something brilliant if they are to beat Chennai Super Kings today.
Thus, the second innings of today's match will be extremely entertaining and we better be tuned to the match lest we miss some exciting action.