Kolkata Knight Riders are currently taking on Mumbai Indians in the 22nd match of the ongoing IPL 2023 season and they have done splendidly so far in the first innings. Mumbai Indians won the toss and opted to bowl first. However, they have been hardly able to contain the Kolkata Knight Riders batting lineup.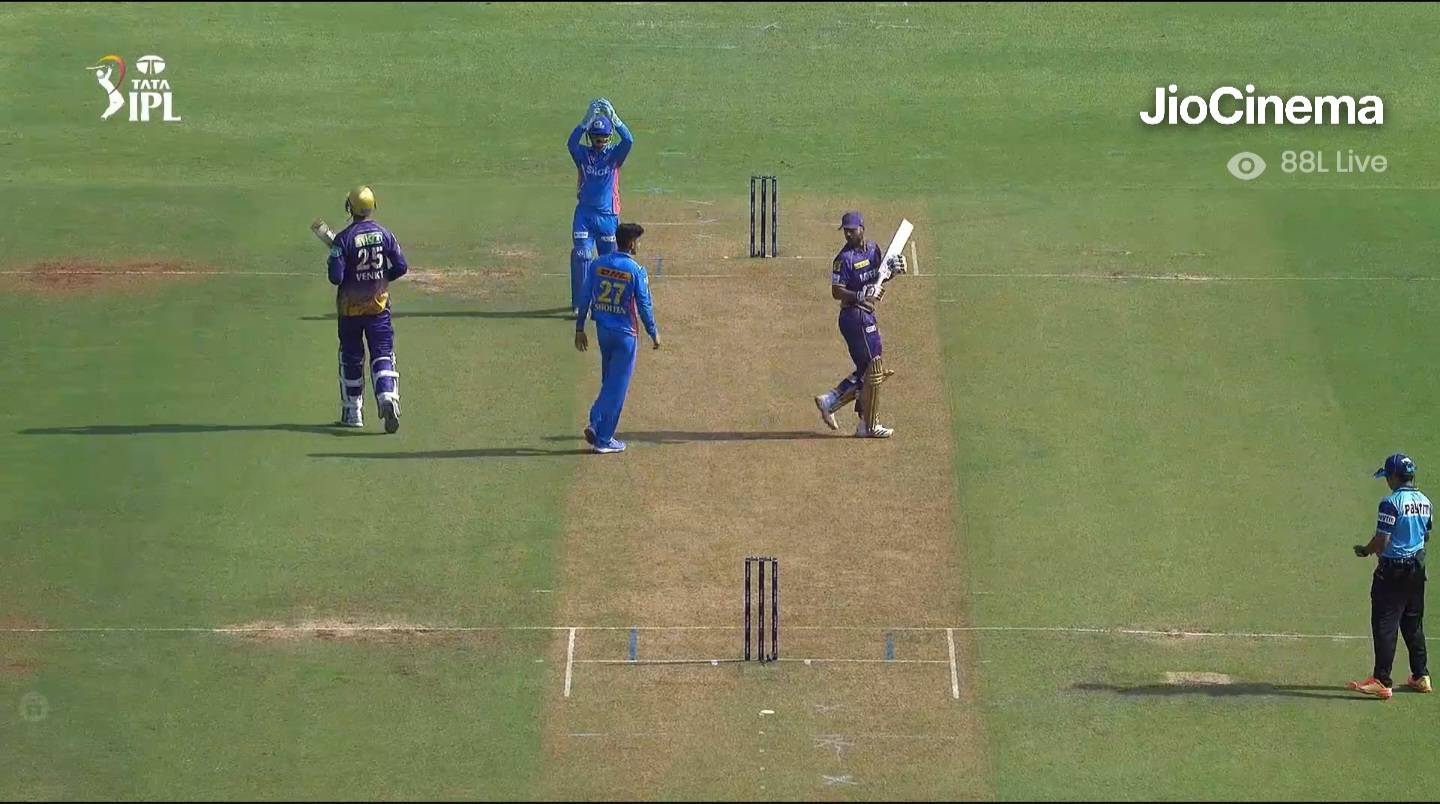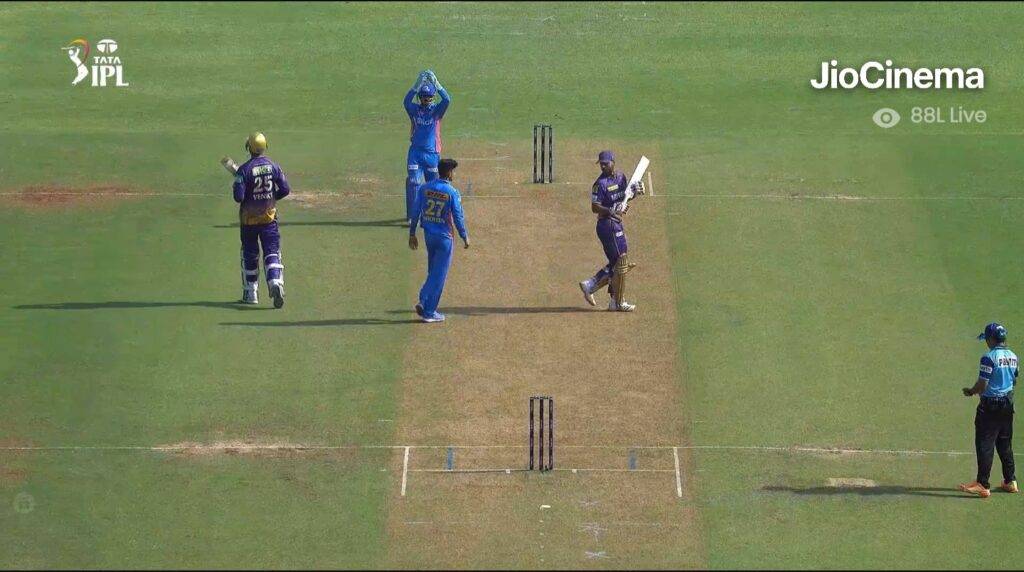 KKR have scored over a 100 runs in the first 10 overs and netizens are expecting a massive total today. Venkatesh Iyer, who has already scored over 76 runs, is looking in touch today and he has been the star of the match so far.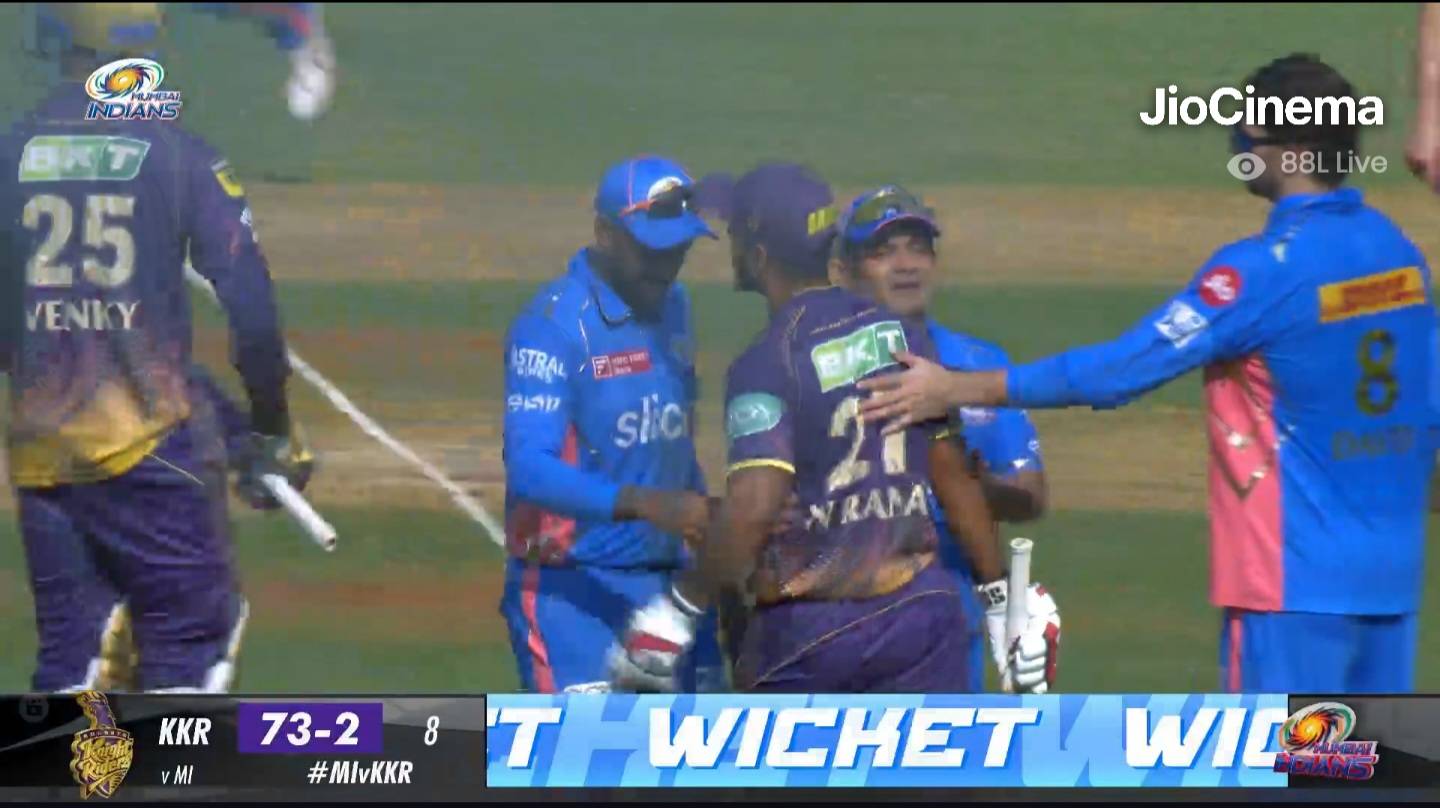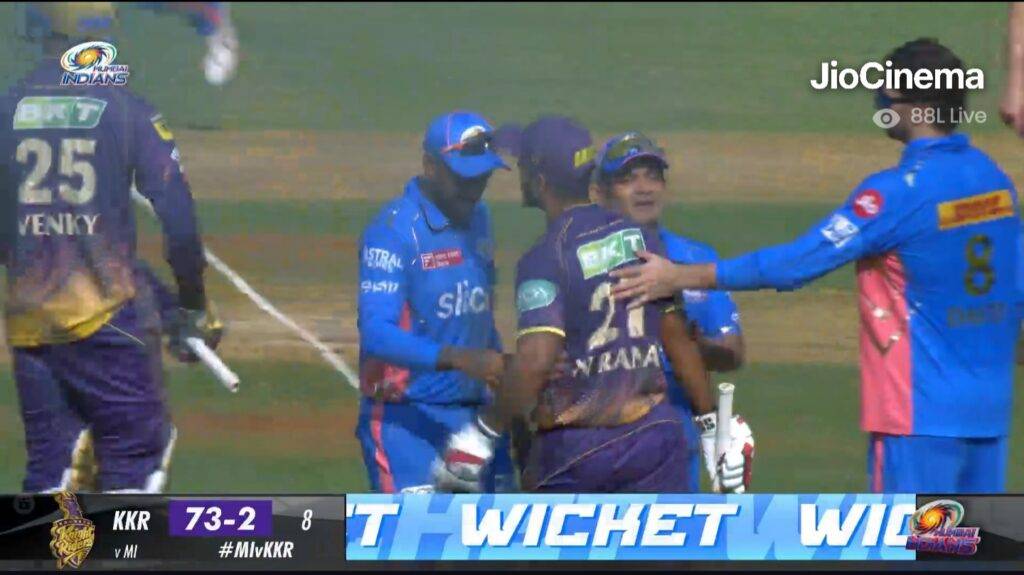 KKR have the likes of Andre Russell and Rinku Singh yet to come in and thus we might be getting a 220+ first innings score from the Knights.
However, Mumbai Indians have also had their good moments here and there. One of them was the early dismissal of KKR captain Nitish Rana. He faced 10 balls and scored only 5 runs before Hrithik Shokeen took his wicket.
After his departure, the two players exchanged some words as Rana was going towards the dugout and it lead to a heated tussle between the two.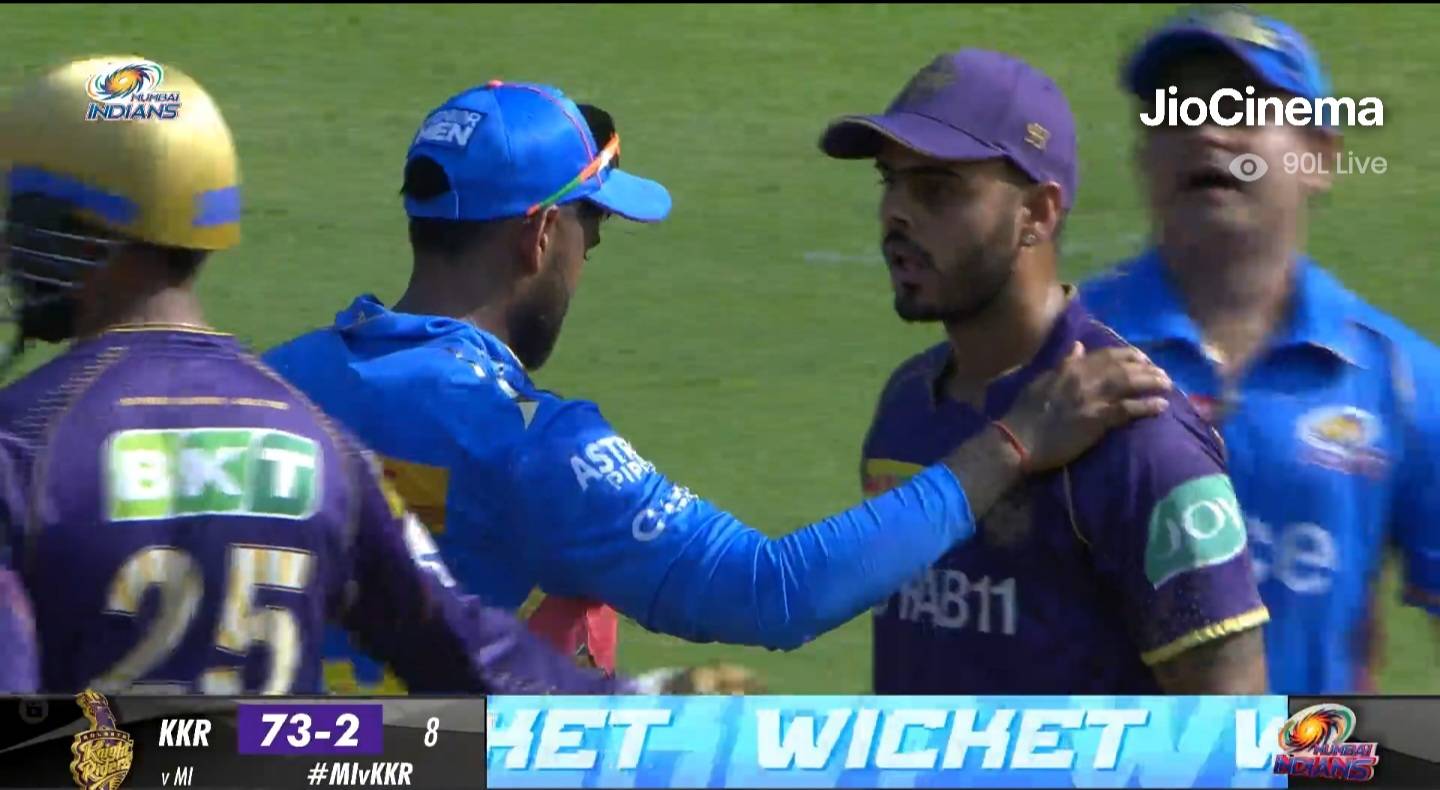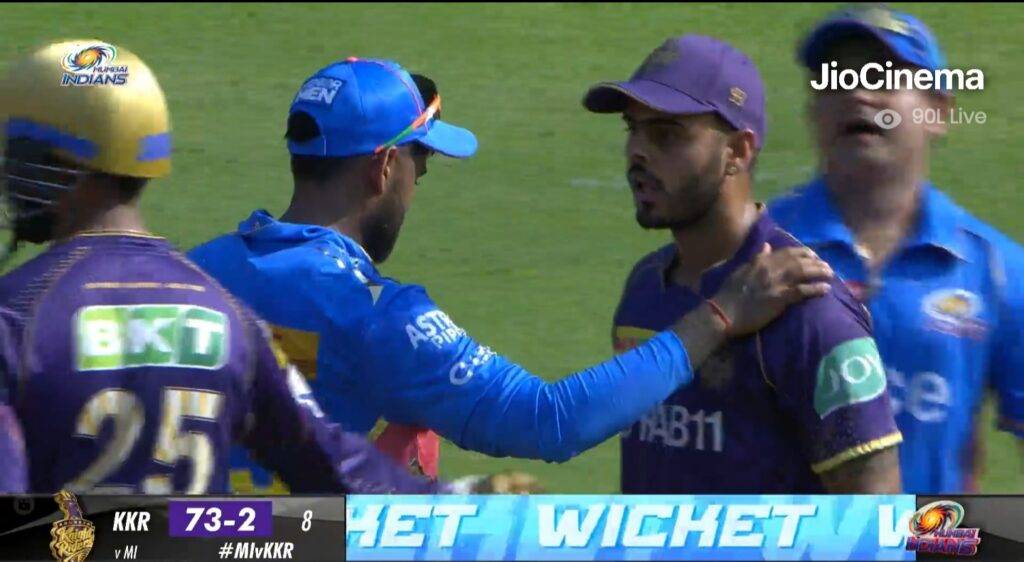 You can see the same in the video provided below:
"Teri maa ch*d dunga mein"
~ Nitish Rana 2023
Nitish Rana vs Hrithik shokeen 😂#MIvsKKR #KKRvsMI #MIvKKR #RANAvsSHOKEEN #IPL2023 #IPLinHindi #MumbaiIndians pic.twitter.com/klSPhg7x8A

— Tanveer Singh (@Tanveerforreal) April 16, 2023


Mumbai Indians have not had a great run in the IPL 2023 so far. They have played three matches and won only 1 out of them. They have now been off to an awful start in the match against KKR. They'll have to pull off a sensational performance if they are to defeat KKR today.
Nitish Rana abusing Shaukeen. IPL lafda! #MIvsKKR pic.twitter.com/Kc81l7dUoG

— Himanshu Pareek (@Sports_Himanshu) April 16, 2023
Kolkata Knight Riders, on the other hand, have been one of the best sides in the IPL so far this season. They have a very balanced team. The emergence of Rinku Singh as one of the best finishers of the season has also boosted their performance a lot.