Afghanistan international Naveen-ul-Haq has been making headlines recently for all the wrong reasons. The young fast bowler was involved in a heated altercation with Virat Kohli during a match between Lucknow Super Giants and Royal Challengers Bangalore at Bharat Ratna Shri Atal Bihari Vajpayee Ekana Cricket Stadium, Lucknow.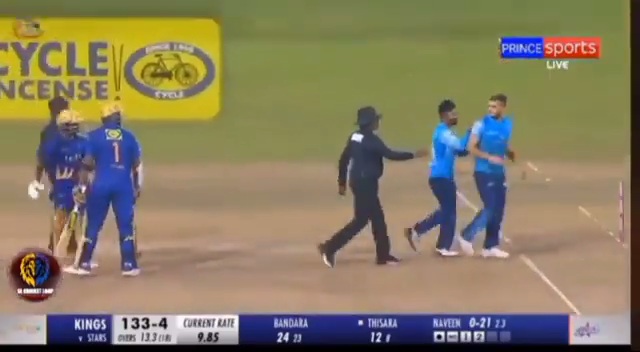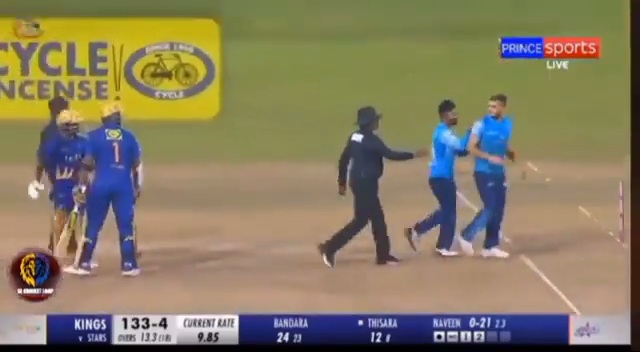 The verbal spat between Naveen-ul-Haq and Virat Kohli resulted in a slew of eventsthat ultimately turned out to be ugly. Naveen-ul-Haq, along with Kohli and GautamGambhir, committed mistakes and were slapped with fines. While Kohli and Gambhirwere fined 100% of the match fee, Naveen-ul-Haq was fined 50% of his match fee.
The exact reason behind the altercation between Kohli and Naveen-ul-Haq is not known yet. However, an old video clip of Naveen-ul-Haq messing up with Sri Lanka's Thisara Perera in the Lanka Premier League is now doing the rounds on the internet.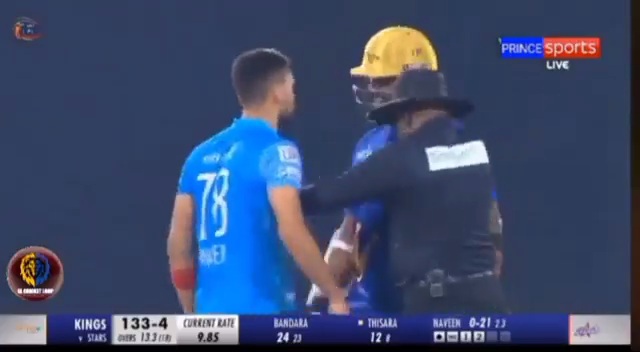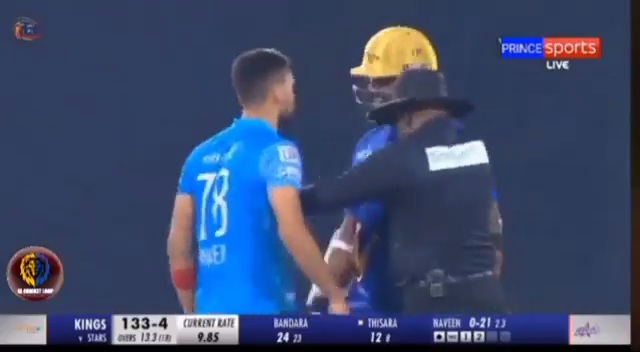 The video clip shows Naveen-ul-Haq purposely intervening with Thisara Perera at the non-striker's end while Perera was trying to take another run to make it to the striker's end.Just as when Perera reached the non-striker's end, Naveen-ul-Haq intervened with Thisara Perera and caused a bit of distraction.
Meanwhile, tensions flared up during the game as both the cricketers were up to a verbal fight. The umpire quickly calmed things down a bit.This isn't the first time that Naveen-ul-Haq has picked up a fight with a seniorcricketer.
During the 2020 edition of the Lanka Premier League, he indulged in a warof words with Mohammad Amir and Shaheed Afridi.Naveen-ul-Haq's behaviour on the field has been criticised by many on social media,Some have even gone on to call it a habit of his to make scenes on the field.
Theyoung fast bowler needs to understand that cricket is a gentleman's game, and suchbehaviour on the field is unacceptable.In a sport where sportsmanship and fair play are highly valued, players are expected to uphold the values of the game.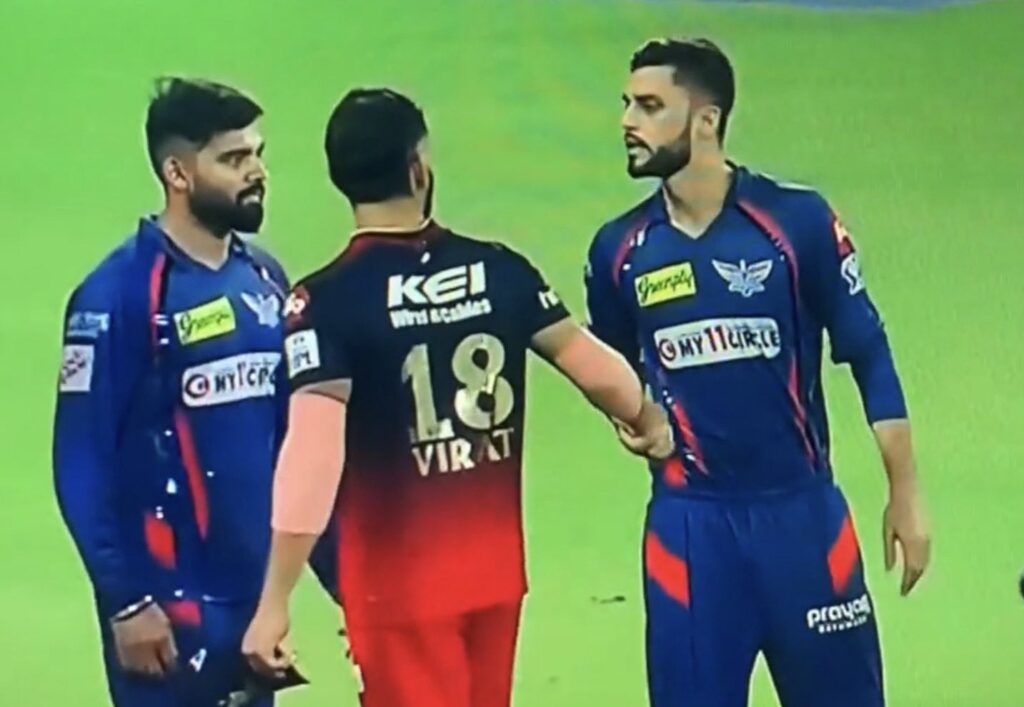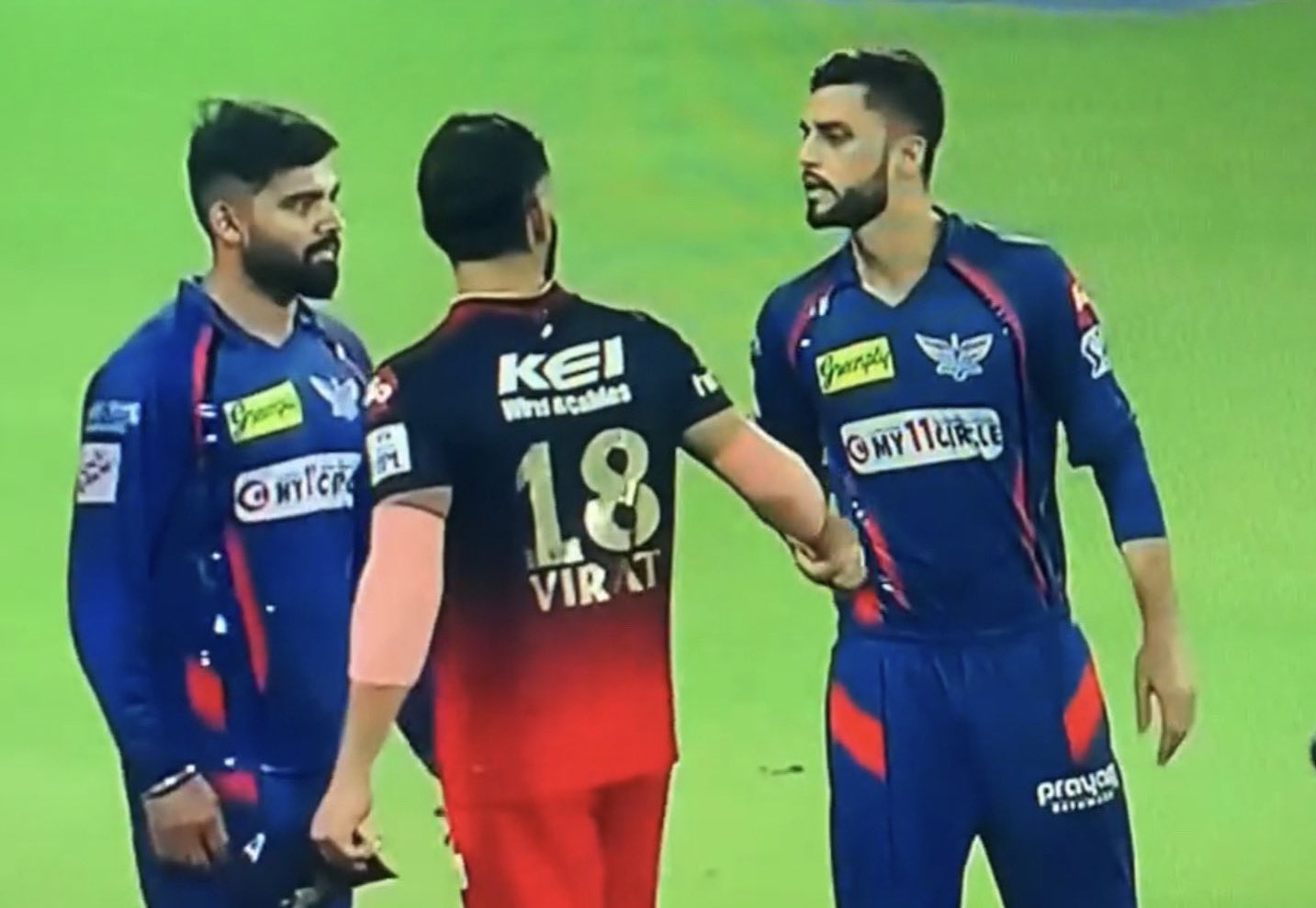 Any behaviour that goes against the spirit of the game must be discouraged, and appropriate action should be taken against the players who indulge in such behaviour.The recent incidents involving Naveen-ul-Haq have not only tarnished his image butalso the image of the game.
It is essential for the authorities to take strict actionagainst players who indulge in such behaviour to maintain the sanctity of the game.In conclusion, Naveen-ul-Haq's recent behaviour on the field has not gone down well with many cricket fans.
Ohhh…this this seems like a habit of him making scenes on the field….Naveen UL Haq can't be disrespecting Kohli on Indian soil and making money out of it!!! https://t.co/mhpXjvYgKA

— srishti pandey (@Srishti27Pandey) May 2, 2023
Lol… In this clip he's fighting with karunaratne 🤣🤣🤣 He has fought everywhere he has played 🤣🤣🤣🤣 pic.twitter.com/mKZS35uU3l

— 🪄💛 (@The_Great_Kohli) May 2, 2023
That was definitely intentional

— Shreyas 🇮🇳 (@Shreyas_M18) May 2, 2023
The young fast bowler needs to understand that his actions have consequences, and he needs to be more responsible on the field. The game of cricket needs to be played in the right spirit, and players need to uphold the values of the game. It is time for Naveen-ul-Haq to reflect on his behaviour and make