Today's IPL match between Rajasthan Royals and Punjab Kings at the Dharamshala stadium was a must win for both the teams. It will be right to say that the teams understood the importance of this match and thus it turned out to be a great show of competitiveness.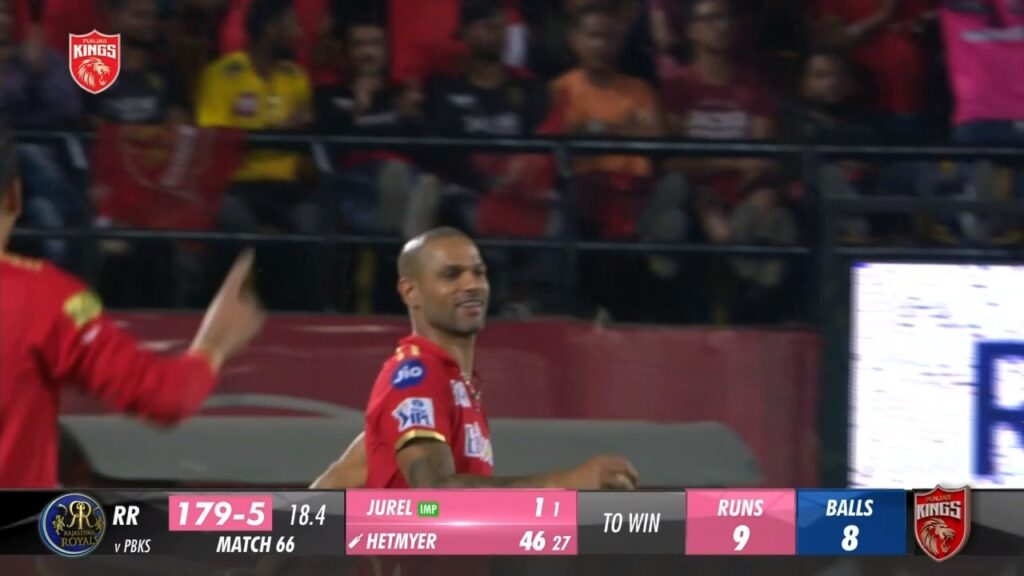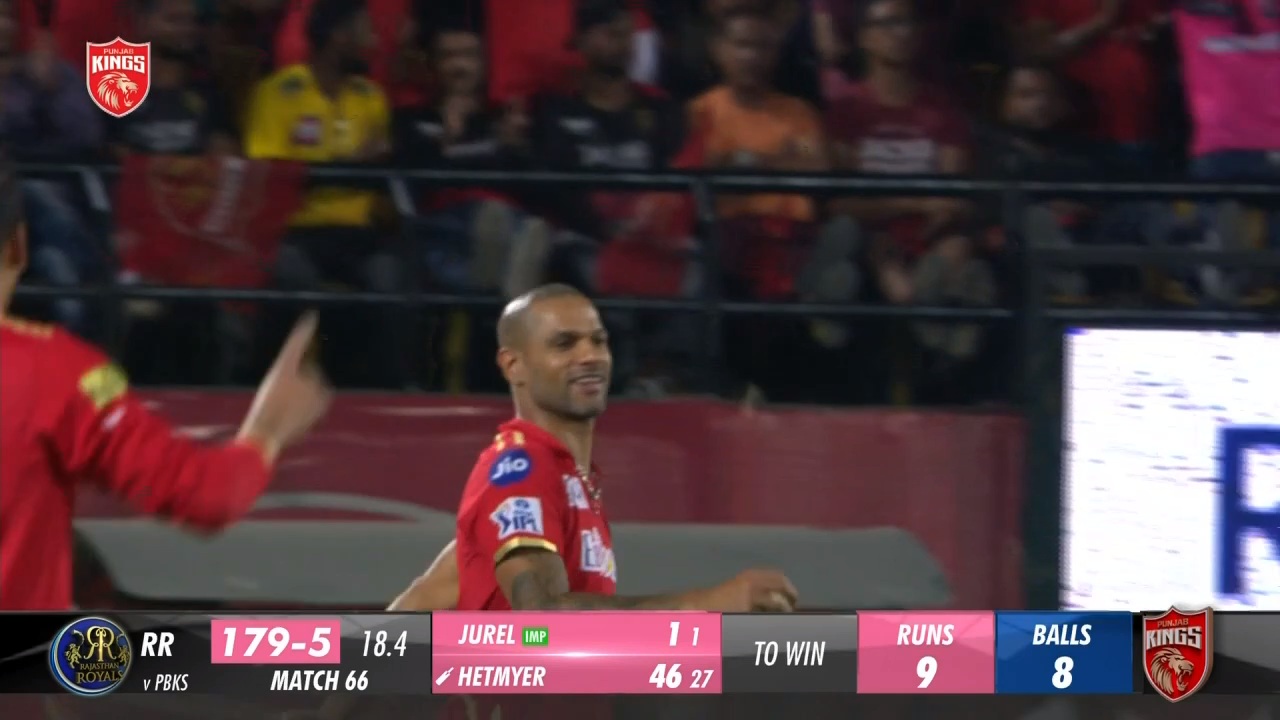 Rajasthan Royals ended up winning the match by 4 wickets, thus keeping themselves alive in the battle for playoffs. Although Rajasthan's chances of qualifying for the playoffs are very slim, they are technically still in competition and will now need MI and RCB to lose their upcoming matches by big matches.
In this article, however, we are going to talk about the dismissal of Shimron Hetmyer in the 19th over of the match. Shimron Hetmyer had already scored 46 runs in 28 deliveries by then and was on the verge of getting his 50 and winning the match for Rajasthan.
It was right then that Sam Curran rose up to the occasion and picked up his wicket. Hetmyer wanted to hit the outside-off ball over the covers. He fell just a little bit short and Shikhar Dhawan took a sensational catch.
The ball was dipping on him but he took it by diving forward. However, the damage was already done by then.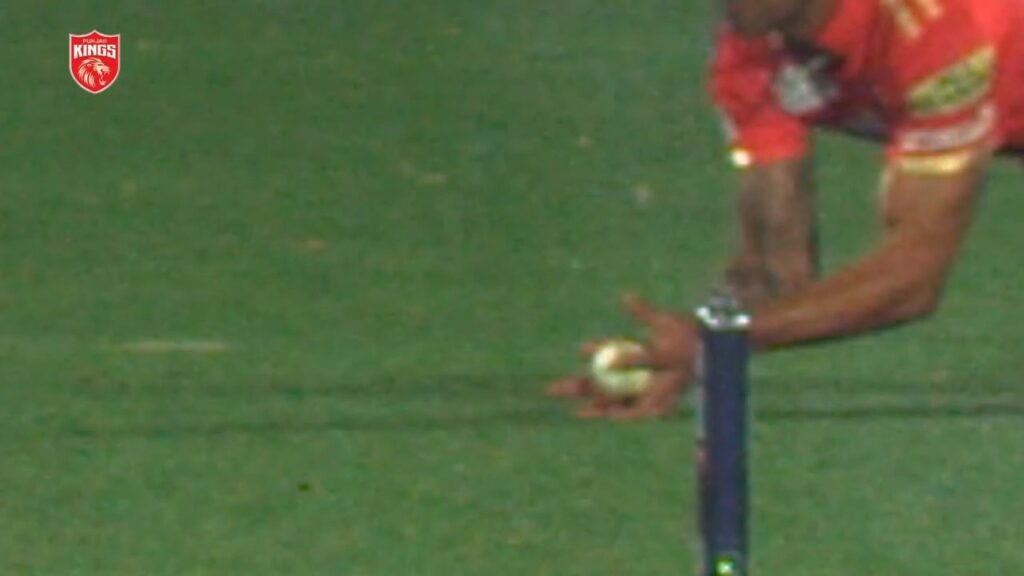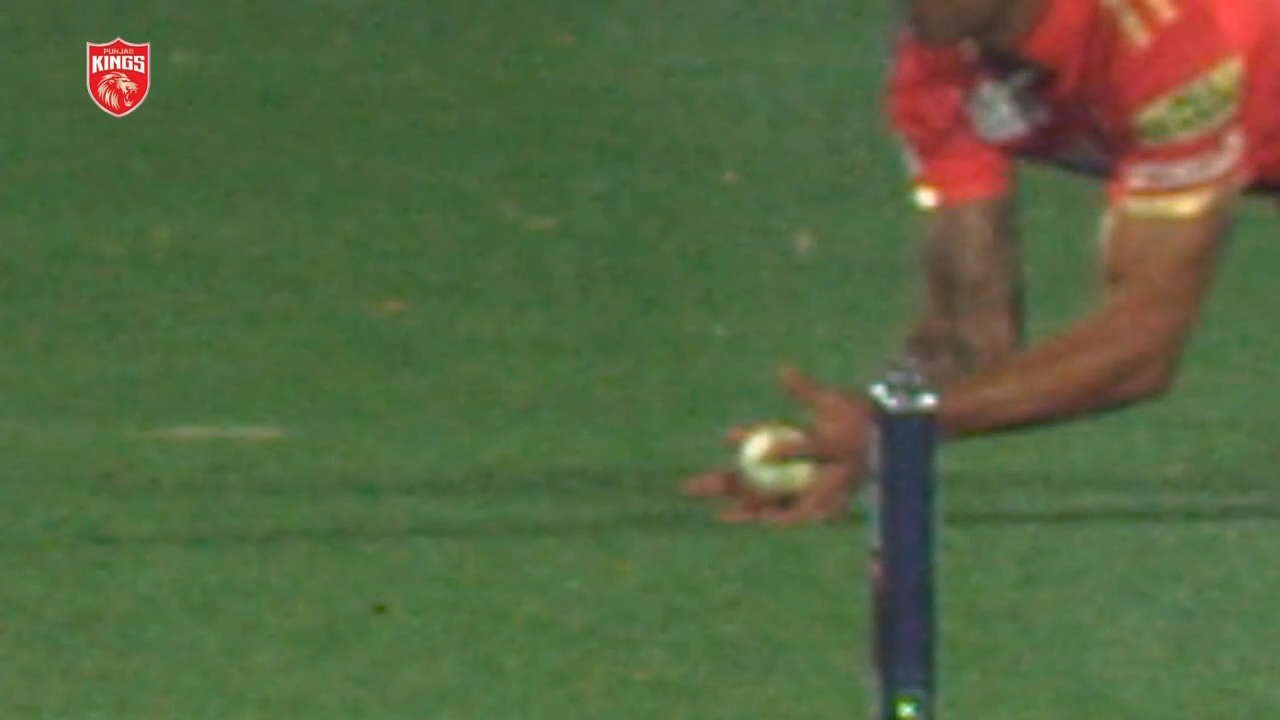 RR needed just 9 runs to win in the final over of the match and Rahul Chahar could not defend it. Rajasthan Royals have done their job now. They have played all their matches and stand at the 5th position with 14 points in 14 matches.
As mentioned earlier, they now need RCB to lose their match against GT by a massive margin and also MI to lose their last match. Thus their fate depends on other teams and they need an immense amount of 'luck factor' to qualify for the playoffs.